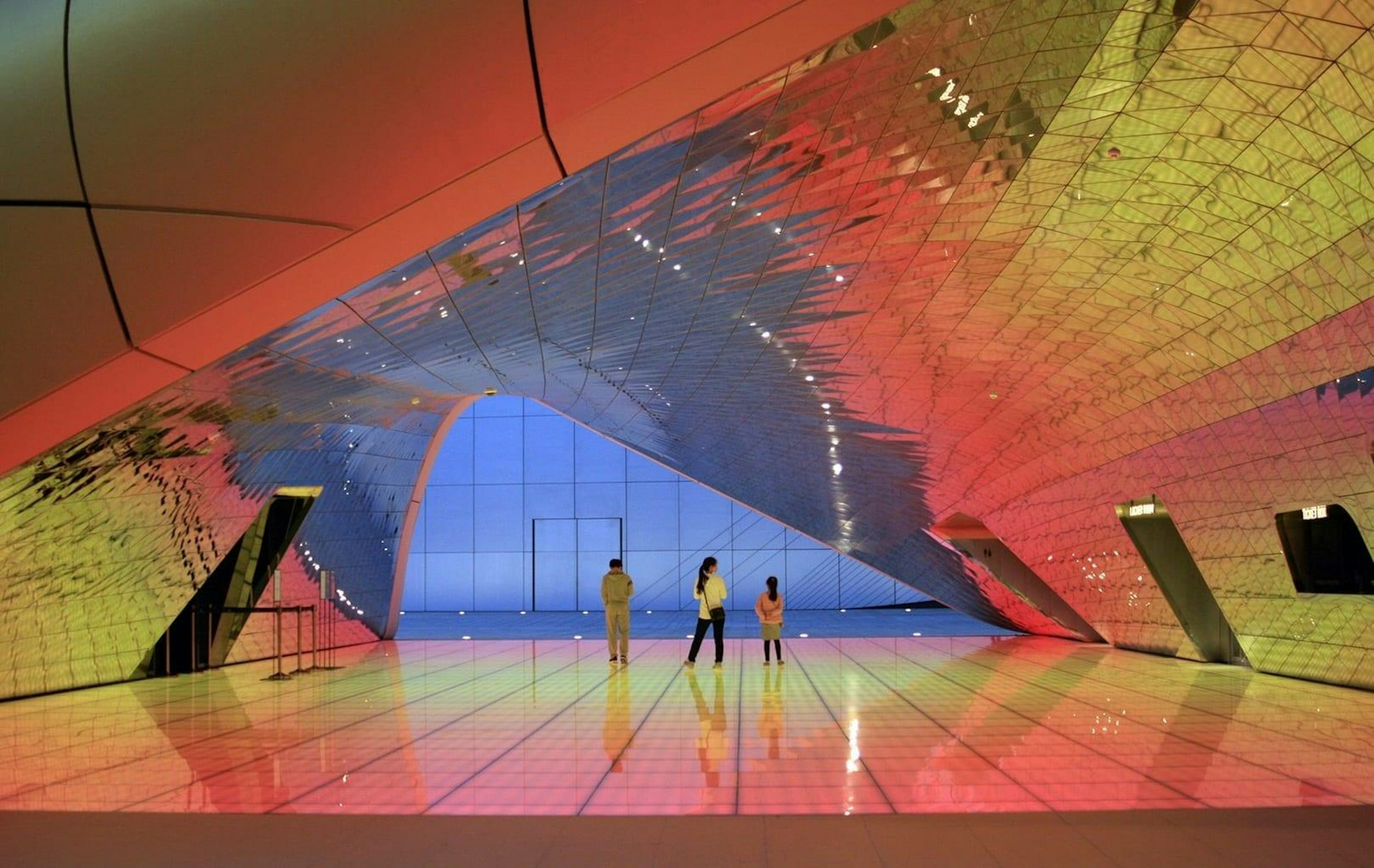 The RIBA/ART Part I Architecture students have been studying at Seoul-based university in South Korea as part of an exchange programme between Arts University Bournemouth (AUB) and the Hongik University.
The university is widely regarded as one of the best schools of architecture in South Korea, educating more than 17,000 undergraduate and postgraduate students across 12 departments.
Set up by BA (Hons) Architecture Course Leader Simon Beeson in 2016, the collaborative project has seen undergraduate students visit South Korea to study at the university's School of Architecture and School of Urban Design.
Architecture student Charley Harvey said: "Studying at Hongik University in Seoul has been an incredible experience, providing the chance to meet so many new people from all across the world.
"At the university, there are some great societies to meet other international students, and we have been lucky enough to travel to more of the country with both internationals and Koreans, seeing places we may not see on our own."
"Hongik University is located on a beautiful campus, set against a background of one of Seoul's many hills. The journey to class every day is incredible, walking through huge trees and running water; it doesn't feel like university!"
She added: "The Architecture studio class invited us out for dinner and consistently made an effort with us despite the language barrier, which is quite entertaining! The third-year exchange is a once in a lifetime opportunity and I'd recommend it highly, although four months disappears very fast!"
The students visited architectural wonders like Dame Zaha Hadid's famed Dongdaemun Design Plaza, and the Leeum Samsung Museum of Art, which houses the work of world-class architects Mario Botta, Rem Koolhaas and Jean Nouvel.