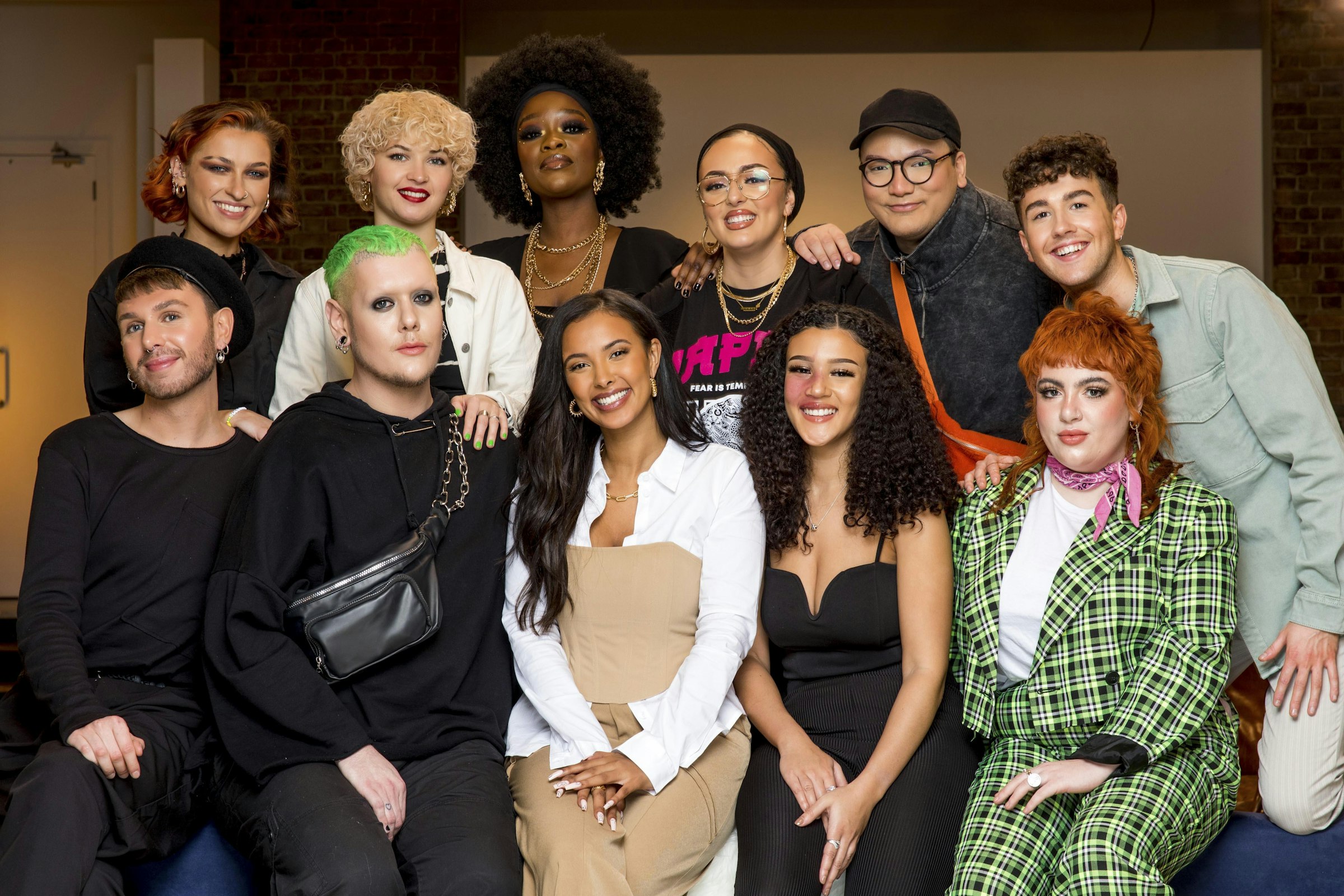 BA (Hons) Make-up for Media and Performance student Sophie Baverstock is taking part in series three of BBC Three's Glow Up: Britain's Next Make-up Star, competing against nine other aspiring make-up artists (MUA's) to be crowned Britain's Next Make Up Star, and win a contract to assist some of the world's top make-up artists.
Hosted by BBC presenter Maya Jama, the eight-week series pits ten contestants against each other in real-world professional make-up assignments, as well as through themed Creative Briefs at Glow Up HQ. Each week, the bottom two contestants will then go head-to-head in a make-up drills on identical twins, before a tough elimination round where one contestant leaves the show.
Judged by L'Oréal Paris' Global Make-up Director Val Garland, Mac's Global Senior Artist Dominic Skinner and guest judge award-winning journalist Ateh Jewel, the group were tasked to create an eye-catching look for health and beauty retailer Superdrug.
Sophie's work, which focused on a strong use of colour and bold look, was highly commended by Superdrug's Head of Marketing Gemma Mason, who felt her work had a real connection to the ethos of the brand whereby "you can see all of the detail in the skin in the most positive way".

During the second challenge, which asked each contestant to develop a unique look on themselves that showcased technical proficiency and their own MUA journey so far, Sophie based her ideas around her personal challenges as a result developmental disorder Autism.
Sophie said: "I'm shaping my face to show how I was pretending to be someone I wasn't. I've used masking tape and the shape of a mask on my face with no make-up underneath as a metaphor for the real me underneath – I like the fact that I'm myself now."
In judging the work, Dominic Skinner said: "I love the mask, the blending around the eye, and the dots. This is so beautiful, just want to look at it forever."
Fellow judge Val Garland added: "This is everything I love about make-up; good use of colour and incredible blending. You're doing this on your first brief, I'm very excited to see what you'll bring later on."
Sara Taylor, Course Leader for BA (Hons) Make-up for Media and Performance at AUB, said: "The entire course is thrilled for Sophie! Sophie has worked so incredibly hard during her university experience to become a capable, thoughtful and successful make-up artist."
Sara added: "Sophie has the ability to do extremely well during the television series; she's fully prepared for this creative yet demanding environment, and we'll be watching every week with great interest to follow her progress and to see her make-up transformations."
The BBC Three show will be available on iPlayer on Tuesdays at 22.45, with the series finale being released on Tuesday 8 June.