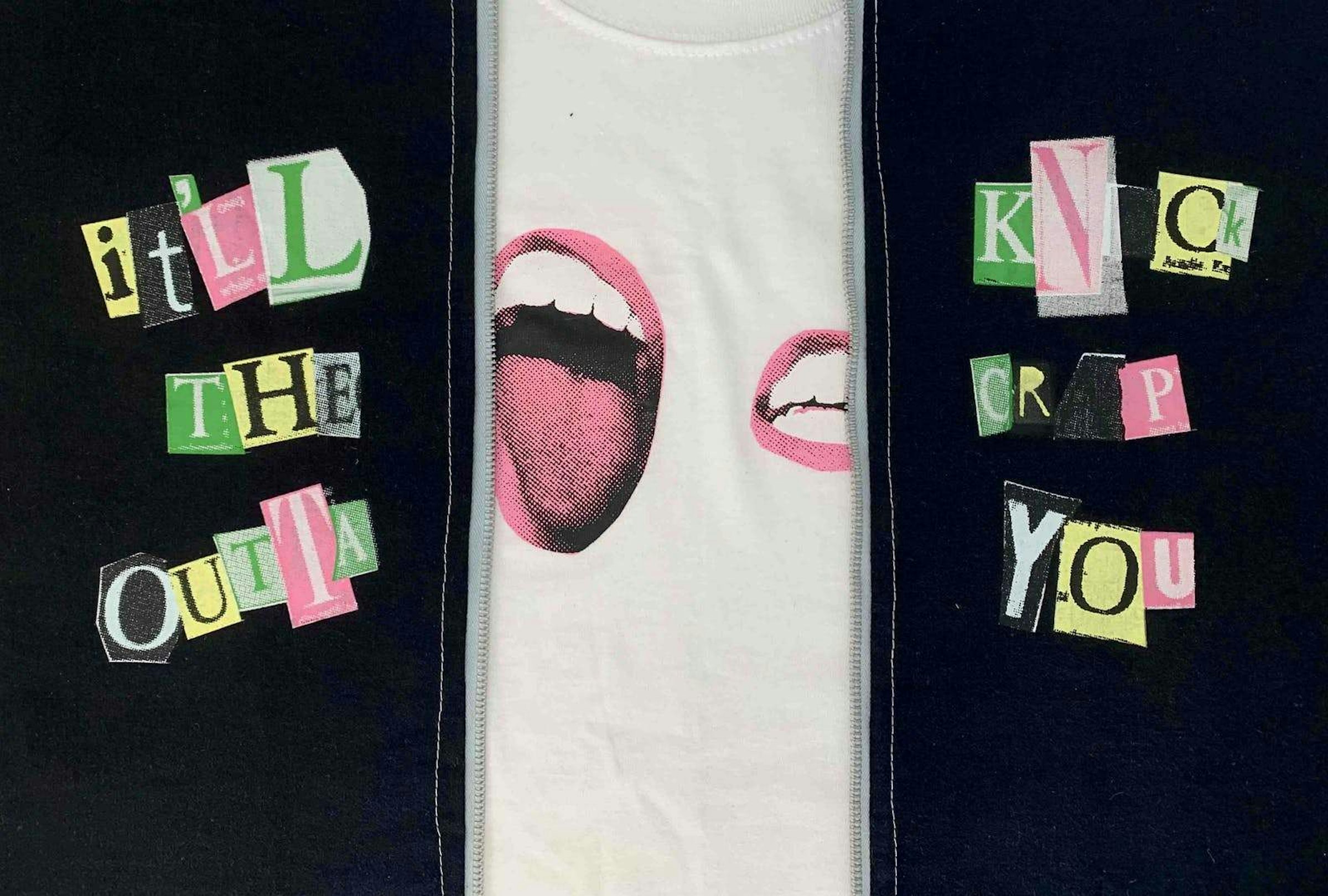 BA (Hons) Textiles graduate Charlotte Boswijk has been selected by industry experts to appear in the Global Design Graduate Show shortlist, and will now be looking to the public to cast their vote.
The Global Design Graduate Show in collaboration with GUCCI, is open to all undergraduate, graduate and postgraduate art and design disciplines, and sees creatives share their work with peers from around the world.
Judged by industry leaders including Branko Popovic of Fashionclash Foundation, Jane Kellock of Unique Style Platform and Nicholas Yearwood of Mangotree, the show mixes research with 2D/3D development, documenting creative and technical development stages up to the final outcome.
Entrants will showcase their work while presenting a short self-curated Instagram-stories style film, introducing their work in their own words. The show will also be hosting a number of graduate support-led activities, webinars, masterclasses and tutorials.

Charlotte's work This Ain't No Picnic is drawn from her university Final Major Project, debuted at AUB's Summer Show 2021. The work explores themes around pop art, the punk scene of the late 70s, and 80s horror film nostalgia.
Charlotte said: "All my work is very personal to me, having a past of fine art, my work is a reflection of myself and my struggles with mental health. This collection is designed for a fashion application, I don't design for a 'market audience' but instead for a bold, expressive personality, which is what punk is all about."
BA (Hons) Textiles Course Leader Anne Marie Howat added: "Reaching the shortlist after being evaluated by a panel of industry experts really is an amazing achievement!
"Charlotte's work is expressive, authentic and evocative of the punk counter culture of the 1970s. Bold colours, statements, and dot matrix graphics come together to create designs that catch the eye – fantastic!"
Voting closes on Wednesday 13th October and the winners will be announced on Monday 18th October.
To vote for Charlotte, visit: artsthread.com/events/globaldesigngraduateshow/