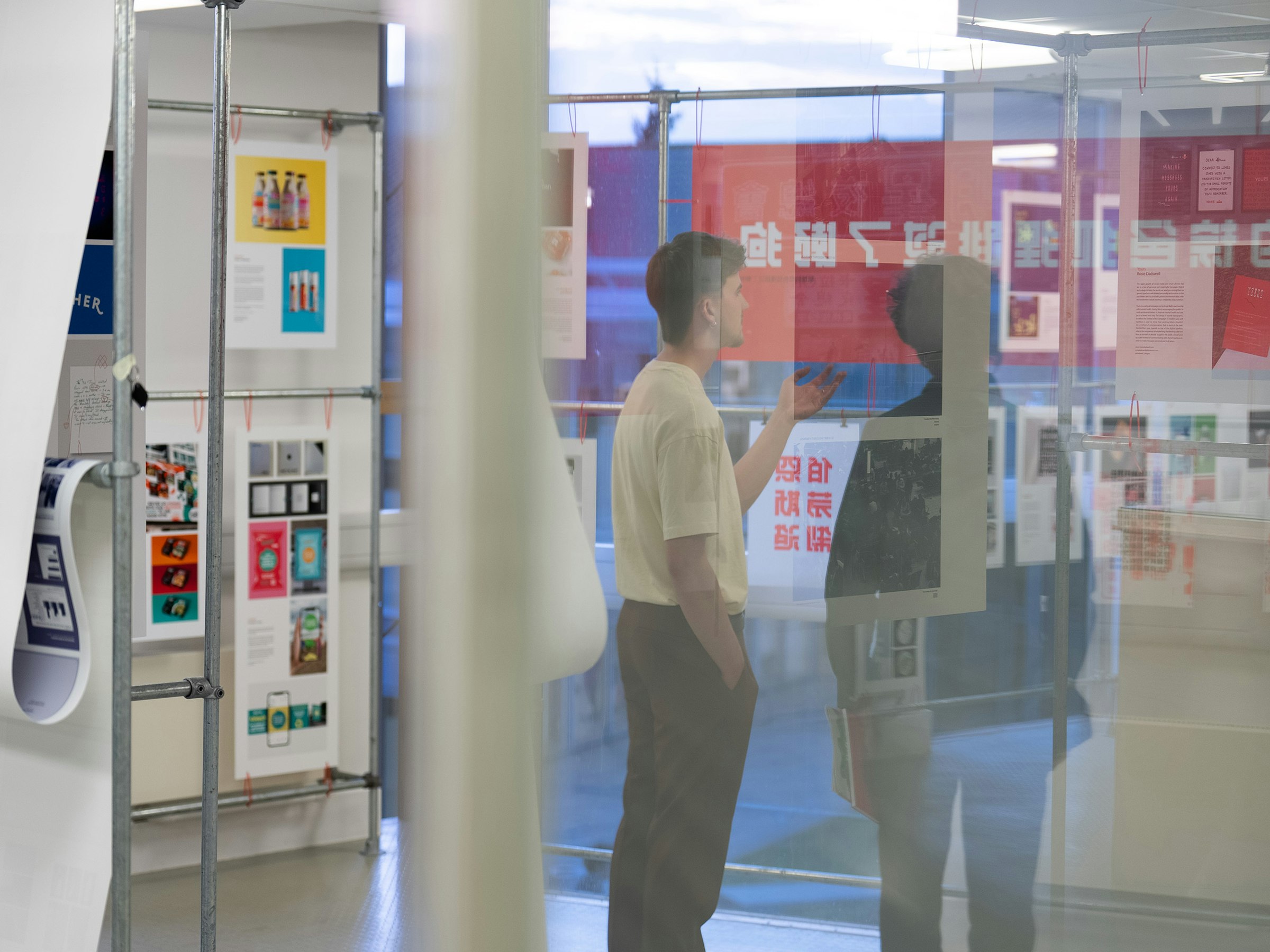 With results day fast approaching, some of you might also be thinking about Clearing. Get as prepared as possible with these useful tips.
Heading towards the end of the summer means that A Level results and Clearing are just around the corner.
First thing to know: Clearing can be a positive thing. It may even lead you to make your best-ever decision. Plus, if AUB has the honour of gaining a few more talented people off the back of it – even better.
"Clearing is a process that can be used by applicants that aren't currently holding any offers," AUB's Senior Admissions Officer Matt Hill explains. "Applicants might not be holding any offers for a range of reasons, and it gives those applicants the opportunity to secure a place at their desired institution, for their desired course. Use the UCAS course search to check the availability of courses in your chosen subject to get an idea of the options open to you."
Perhaps you've already had ideas about the university and course you'd like to apply for, that's great! And heading into Clearing, this is a good place to start. But there are other things that you can get ready, even before you start to apply through Clearing.
"Applicants should have a personal statement – updated if necessary – related to the courses they're interested in," Matt says. "Plus, anything relating to the usual entry requirements of those courses. For example, for Art and Design courses, a portfolio may be required."
Clearing sometimes gets a bit of a negative rep, and with that comes a load of myths and misconceptions. Matt highlights two common ones that he wanted to bust right here and now, starting with the idea that only a handful of courses will be open in Clearing. Nope, it's just not true. You'll still find plenty of choice for courses available - more than 22,000 of them in 2021.
The second misconception is that you can only speak to a university if you meet their published entry criteria.
"Universities are likely to show flexibility to students who really want to attend but who have a slightly lower grade profile than their advertised requirements. It's always worth calling that university; they may still be able to offer you a place."
Things to remember leading up to A Level results
As results day comes closer, some of you might be a bit worried and stressed out about what's around the corner. And with this in mind, we have a few things for you to do, consider, and remember ahead of the big day.
Chill out, don't panic. Try not to worry, because that's just stressing about things that haven't happened yet.
Get a good night's sleep ahead of results day. Practise mindfulness exercises to help reduce your anxiety and nerves – it's going to be okay.
Be prepared and organised, check your Clearing options ahead of time. Like Matt mentioned above, you might need to have a portfolio ready for some universities – especially ones with creative courses like AUB – so make sure it's up-to-date. 
Sometimes things don't go to plan, and that's okay. This could be an exciting chance to explore other opportunities and options. You could always consider a Foundation course. 
Get in touch. Call our Admissions and Clearing team if you've got any questions about applying to AUB. You can call or fill in a form to request a call-back if that's what you'd prefer.
Accommodation options when applying through Clearing
If you're thinking of applying to AUB through Clearing but have concerns about accommodation, you can put those worries aside. Coming in via Clearing won't put you at any disadvantage. Our accommodation booking site is updated regularly and there'll be options for both our Halls of Residence and house-sharing with other students.
Think AUB might be a good fit for you and want to apply through Clearing? Find out more.