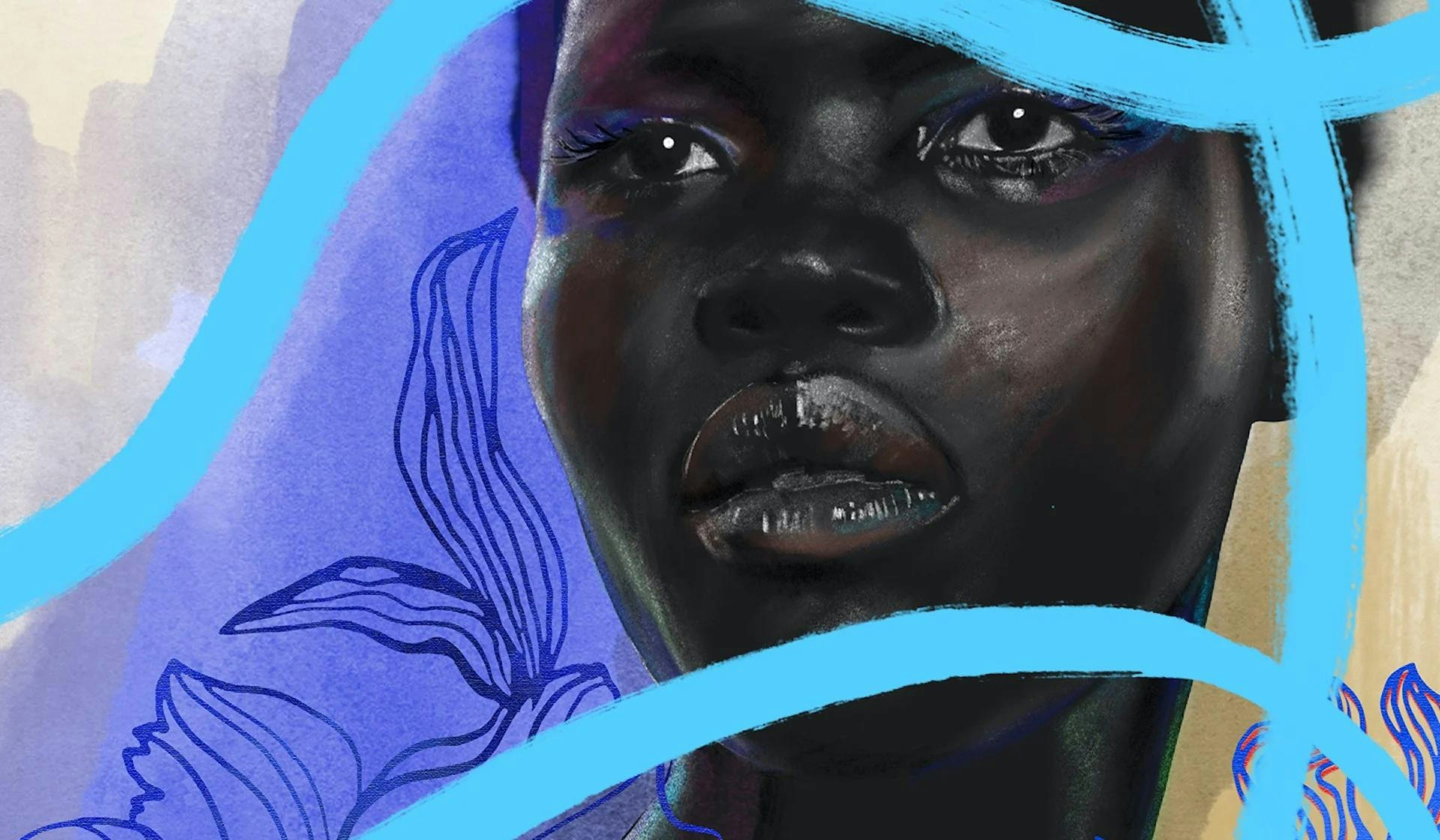 BA (Hons) Textiles Course Lecturer Kelly Bailey will see her work on display at this year's FIDA X Miami Fashion Arts Summer Exhibition 2021.
The Textiles Lecturer, who has previously taken part in FIDA's first global online awards, will be exhibiting her work at the prestigious Istituto Marangoni building in Miami's Design District.
Hosted by Istituto Marangoni Miami during the upcoming Miami Swim Week, the exhibition, which takes place throughout July and August, will see Kelly's pieces including Celine and Yves, Swimmer and Ultra Contemplative displayed in both a physical and virtual online exhibition, alongside work from more than 20 fellow international artists.

Former Versace designer Massimo Casagrande has curated the show, which explores the theme of ultramarine in its exhibited work this year. Diane Morgan, FIDA Co-Founder said: "Ultramarine remains one of the finest and most desired pigments, used by renaissance painters and contemporary artists alike.
"The artists have been inspired by the colour, which has previously been used to depict the robes of the Virgin Mary to symbolize holiness and humility, to modern day creations including the cyanotypes of Robert Rauschenberg and as inspiration for the fashion collections of Phoebe Philo in SS17 for Celine, using the body print artworks of Yves Klein."
Speaking about her exhibited work, Kelly said: "I'm honoured to be exhibiting alongside some very talented artists in Miami as part of the Ultramarine fashion illustration exhibition! My work is often a hybrid of digital and traditional methods of painting together with collage to manipulate and build up colour and surface.
"Bringing my expertise of Textile Design for fashion and specialist skills of drawing to the fore, the inspiration for these works draws upon and celebrates influences of Fashion editorial, contemporary art and the Ultramarine pigment itself; the vivid Ultramarine body prints of Yves Klein as well as marine inspired high fashion, glossy surfaces and colour saturation."
Kelly added: "Special thanks to Instituto Marangoni who will host the LIVE show in its prestigious Billboard building, in the heart of the Miami design District."
Kelly's artwork will feature in the fidaworldwide MIAMI Fashion Illustration Exhibition, which takes place from 7 July to 5 August.