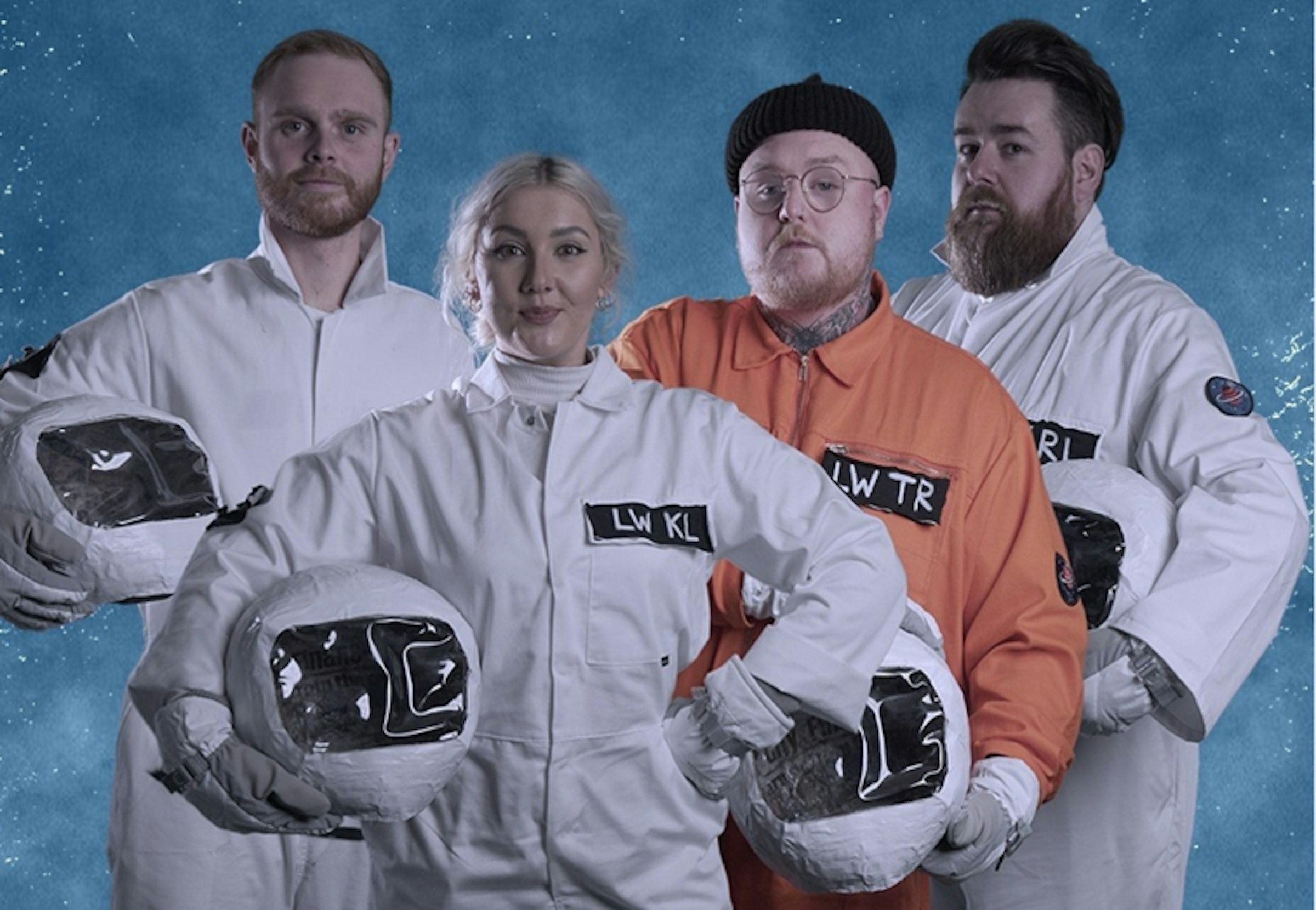 Students from Arts University Bournemouth's BA (Hons) Creative Events Management course are using their organisational skills to launch a live music showcase and competition with Bournemouth-based music store and recording studio Absolute Music.
The event, which takes place on Sunday 21 March from 4pm, will host a range of musicians performing across a variety of different genres, as well as a new competition for new and emerging artists. To win a prize of £100, performers should upload a video of their music, using the handle @AMTakeover and hashtag #am_takeover2021. The winner will be announced live over the Absolute Music social channels.
Among acts performing as part of the takeover are indie-pop band The Lottery Winners, whose debut studio album reached number 23 on the UK Albums Chart in March 2020, and singer-songwriter LION, who was named Gigwise's 29th top artist for 2019. Also joining the takeover will be drum-and-bass MC High Tech Terror.
The event has been created by the final year students as part of their degree studies, and will also introduce audiences to Absolute Music's facilities, which include a recording studio, rehearsal rooms and an array of new and used musical instruments for demonstration and sale.
Absolute Music's Communications Manager Suzy Wheeler said: "We have been wowed by their creativity and energy. They are engaging a new audience to the business and also offering a platform for original music to be discovered.
She added: "The competition has been working well and we are looking forward to the live stream on the 21st. If you know a student with an interest in music, please encourage them to tune in."
Creative Events Management student Keitija Lismane, said: "Our team has been enjoying working on this project, collaborating with Absolute Music and seeing all the wonderful competition submissions. If you are thinking of entering, we encourage you to do so. There are still a couple of days left!"