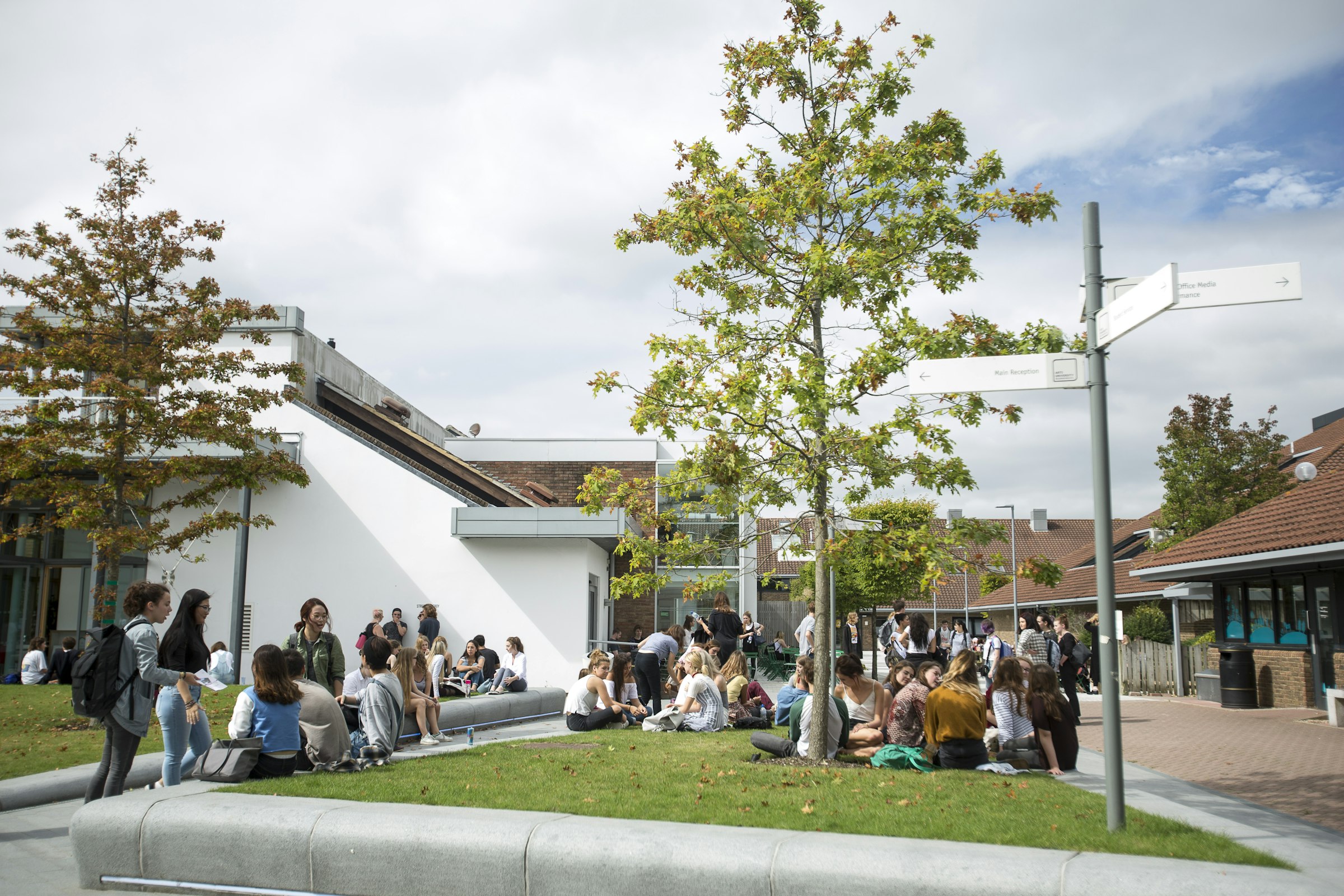 A sense of community among students and staff, a positive response to student feedback and opportunities to use skills learned during studies, were areas of praise highlighted in the questionnaire.
AUB was found to be second-highest ranking of 164 Higher Education Institutions (HEI's) in the UK for its learning opportunities score, which was more than seven per cent higher than the national average. Increases were seen in seven of the eight criteria, including: assessment and feedback, academic support, learning resources, learning community and student voice.
The national survey, which takes into account the views of more than 300,000 graduating students from HEI's across the UK, has seen seven AUB courses scoring above 90 per cent and 10 further courses scoring more than 80 per cent in the 'student satisfaction' category, with the university being ranked 34th overall.
AUB Deputy Vice Chancellor, Professor Emma Hunt, said: "At AUB, we're always keen to highlight our distinctive creative culture and continued commitment to being a leading professional arts university dedicated to excellence in teaching, learning and student experience."
She added: "We're immensely proud of our staff, students and graduates, and celebrate our recent outstanding NSS results with them."
The results come as AUB retains its Gold status by the Teaching Excellence Framework (TEF) this year; recognising teaching excellence in addition to existing national quality requirements for universities, colleges and other higher education providers.
AUB has also been named as the country's top specialist university for employability, according to Times Higher Education's TEF Metrics, published in September 2018.
The NSS runs across all publicly-funded institutions across England, Wales, Northern Ireland and some institutions in Scotland. The full results of the survey are available online at www.officeforstudents.org.uk.