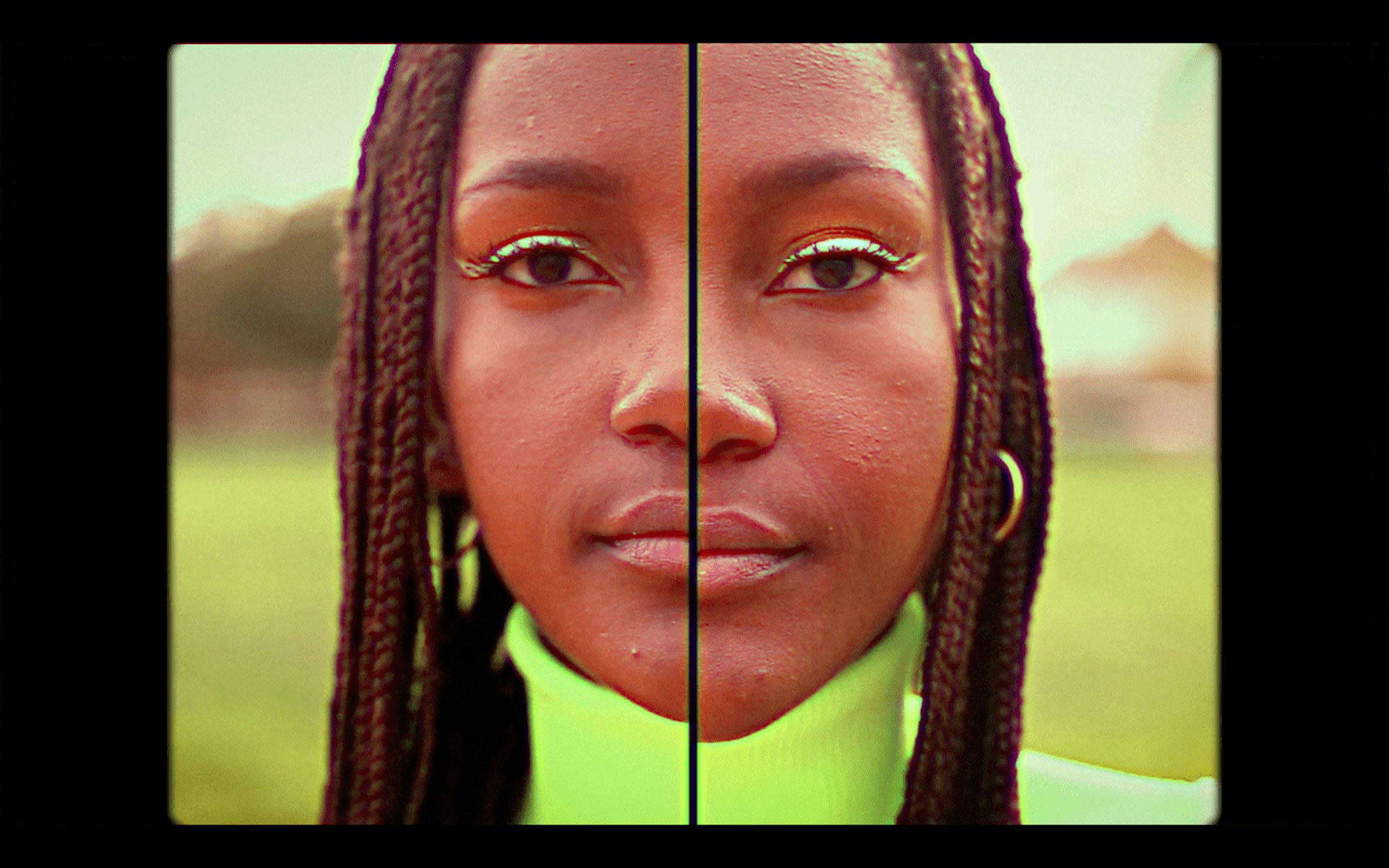 Responsible for some of TV's most striking garments worn by iconic screen anti-hero Villanelle in the BBC series Killing Eve, Molly Goddard has become synonymous with flowing gowns and long smock dresses worn by the likes of popstar Rihanna and actress-supermodel Agyness Deyn.
But the designer's distinctive portfolio has also been a source of inspiration for AUB BA (Hons) Fashion and Branding Communication student Olga Petrusewicz, whose recent work, developed through her love of Molly's designs, has landed her a seat at one of the short film industry's biggest events.
Olga, who joined AUB four years ago from Poland to study for a Foundation Diploma in Art and Design, developed her short film, which features a distinctive aesthetic, with actors in garments moving behind a heavily stylised filter and vibrant colour palette, after starting a collaboration between fellow AUB Film, Make-up and Acting students.
She said: "I was really into Molly's style because it's all based on colour, kids wear and it's just very exciting. While she's into dressing things down, she's also making massive dresses and sophisticated occasion wear into very wearable pieces. My main interests are styling and visuals, so Molly seemed a really interesting to style a shoot upon.
"I wanted a VHS look, and as a lot of Molly's work is playful and inspired around kids wear, with casual catwalk styles and situations, so I really wanted to go back to the idea of nostalgia, using effects in editing to add this look and feel."
Speaking about her shortlisting and film showcase, Olga added: "I can't really believe it -it's really exciting. I didn't realise how big the festival was, but when I saw that so many people from the industry were there, I was just amazed."
Karen Ryan, Senior Lecturer on BA (Hons) Fashion Branding and Communication said: "The Aesthetica Short Film Festival is a melting pot of talent and an amazing opportunity to network with fellow creatives.
"We are so proud of Olga's fashion film being screened at the festival and we recognise the high level of competition for entries."
The film, which premieres at the Aesthetica Short Film Festival in York this month, will screen alongside industry sessions by Aardman Productions, portrait photographer Rankin and Star Wars VFX producers Industrial Light and Magic.
Other shortlisted films at Aesthetica this year will feature the acting talents of Alison Steadman, Timothy Spall, and Doctor Who actress Jodie Whittaker.
Read more about AUB's BA (Hons) Fashion Branding and Communication course