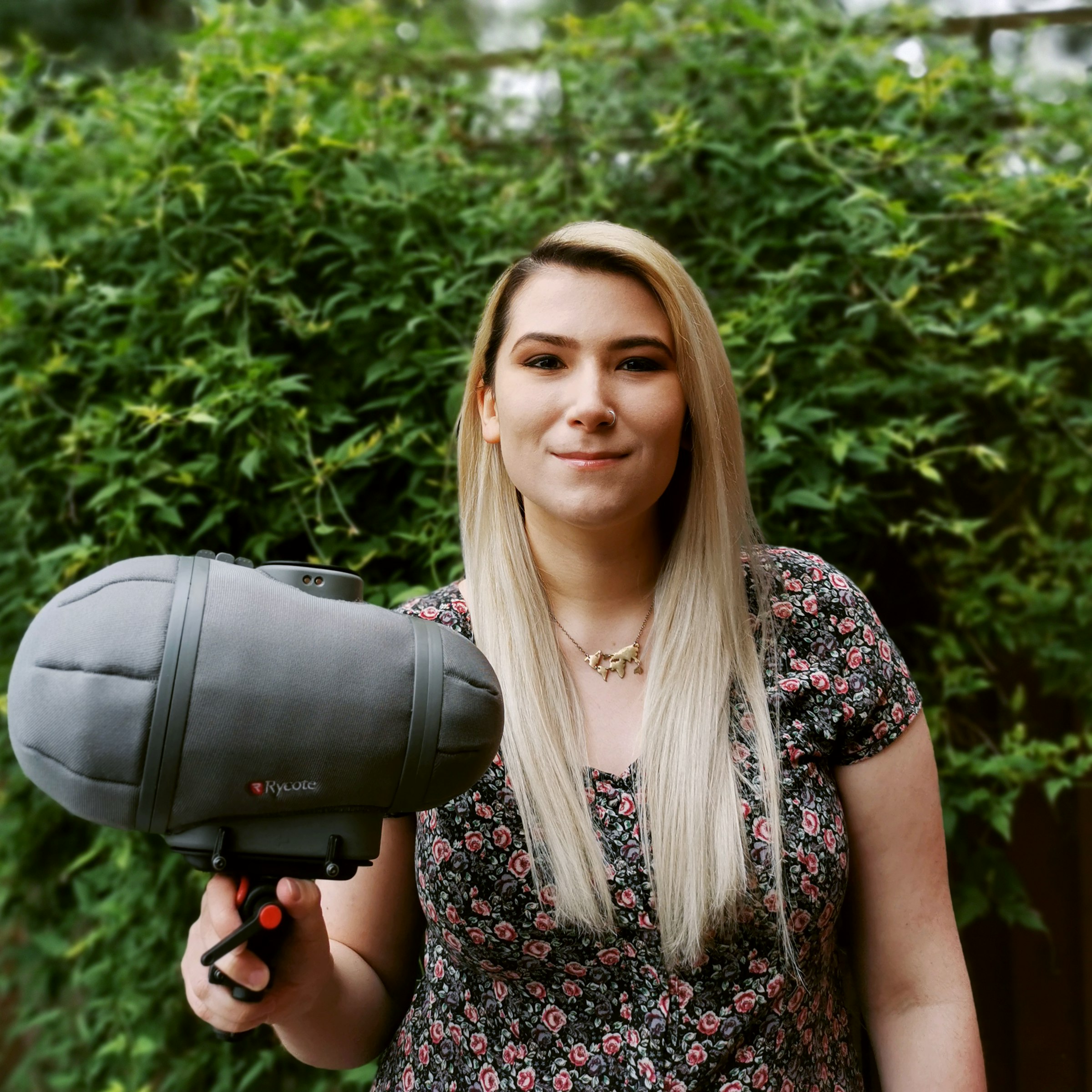 Izzy Lambert-Stiles, who graduated AUB's BA (Hons) Film Production course in 2020, has been named winner of the Rycote Sound Award 2020. The award recognises an outstanding commitment to working in sound on film production work across studies at AUB.
In her final year, Izzy worked on her graduation film Flesh of My Flesh and was creative director and sound designer for Lick Responsibly, an entry to the Nahemi Kodak Student Commercial Awards 2020. During her first year at AUB, Izzy also wrote, directed and produced short film Dive In, which featured as an official selection for the Independent Directions Film Festival in 2017.
Speaking about the award, BA (Hons) Film Production Senior Lecturer Rob Hardcastle said: "Throughout her time at Bournemouth Film School (AUB), Izzy has shown a strong commitment to sound. She has demonstrated an impressive understanding of the use of sound in storytelling and produced work of a high aesthetic quality. Collaboratively, she has worked very well and has proven to be both organised and adaptable."
The Sound Designer will now move to Bristol to embark upon an exciting film career. Izzy said: "I'm so delighted to have won the award. It came as a great surprise but a wonderful beginning to my career in film and sound design."
Dogan Dogan, Product Manager of Audio at Rycote (Vitec Imaging Solutions), said: "It is always wonderful to see the amazing talent that is developed year on year from the Bournemouth Film School.
"The Rycote Sound Award is something we are extremely proud of at Rycote and always excited to support the next rising star in sound capture. We understand the skill, talent, creativity and determination to master this craft and capture the emotions that give us all the ultimate experience.
He added: "Congratulations to the 2020 winner Izzy Lambert-Stiles! We hope you enjoy your well-deserved prize and go on to capture some wonderful content"
To see more of Izzy's work and portfolio, visit izzylstiles.com