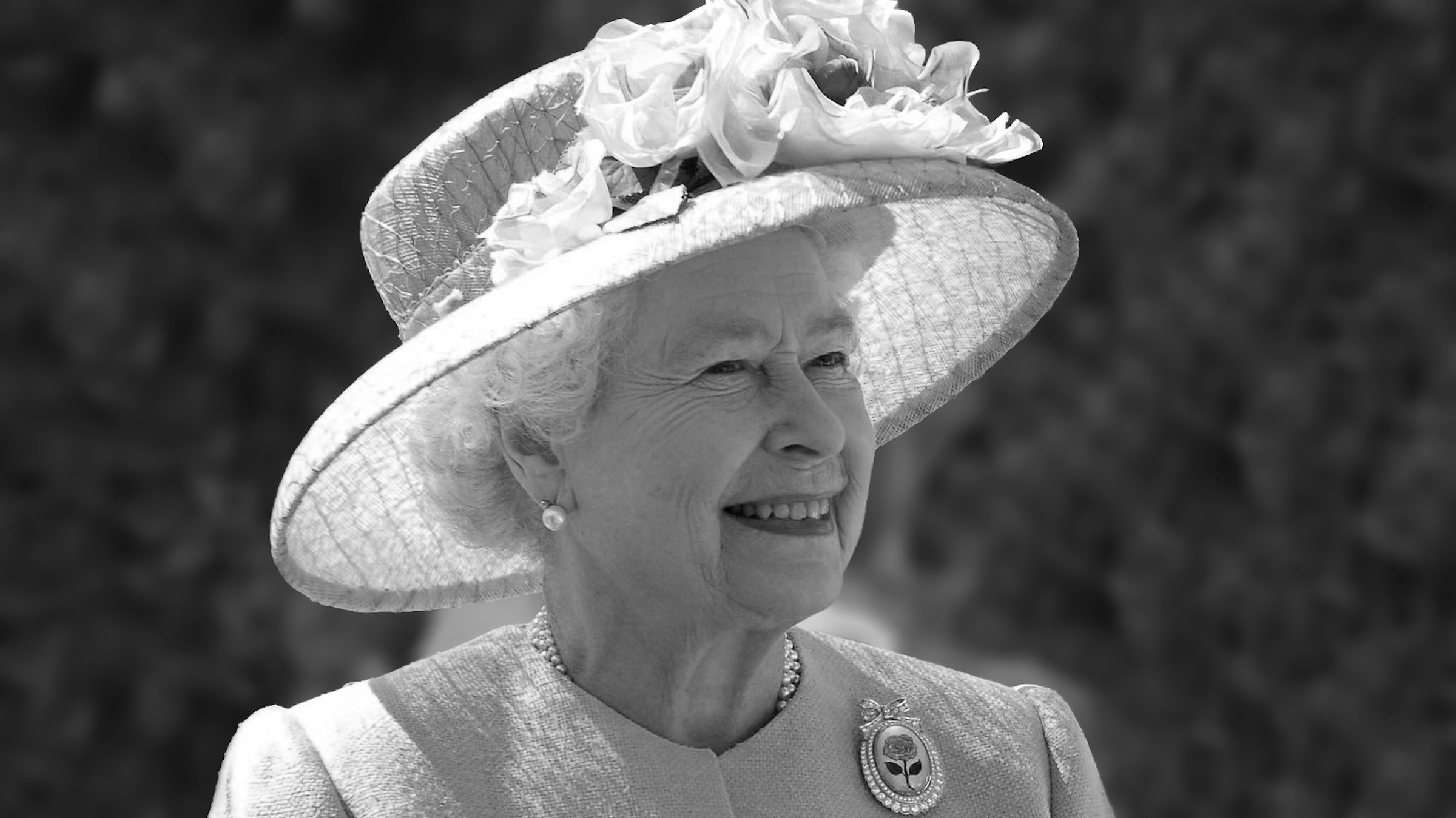 Arts University Bournemouth has paid tribute to HM Queen Elizabeth II, following her death on Thursday 8 September.
HM The Queen passed away at Scottish royal residence Balmoral Castle, supported by members of the Royal Family, who were at her side. The Monarch, who was 96 at the time of her passing, was Head of State for the United Kingdom and 14 Commonwealth countries and realms.
In a message to AUB's staff and student community, Vice-Chancellor Professor Paul Gough said: "From the advent of ground-breaking new technological advancements to the encouragement of important conservation work needed to secure a sustainable future world, Queen Elizabeth II's reign embraced huge change, modernisation, and innovation.
"I'd like to echo sentiments made across our communities in memory of a monarch that so many of us will recall as a constant amid our ever-changing world."
The Vice-Chancellor continued to acknowledge the institution's links to Her Majesty through recent student work for HM The Queen's Platinum Jubilee celebrations and The Queen's Anniversary Prizes awarded to AUB for Film in 1999 and Costume in 2018.
He said: "It is with immense pride that Arts University Bournemouth can look back upon both of our Queen's Anniversary Prizes.
"These Prizes recognise AUB's 'outstanding work in education for the film industry' and 'distinguished degree level education in Costume Design for the UK's leading creative industries.'"

Collecting The Queen's Anniversary Prize in 2018, Associate Professor Rebecca Pride, Post Graduate Award Leader in MA Historical Costume, remembers: "As a course and as an institution, we have been saddened by recent news of the passing of HM The Queen.
"It has reminded us of the truly special day in February 2018 when AUB staff, students and alumni were invited to Buckingham Palace for the solemn bestowment of The Queen's Anniversary Prize, presented by HM King Charles III and the Queen Consort. The interest in the work we do at the University was demonstrated fulsomely by everyone we encountered."
HM The Queen's long and illustrious reign has charted huge change in an evolving world, over the course of the past 70 years and our community celebrates her immense contributions to our society and nation.
While work and study continues as normal, the University will undergo a period of mourning in line with all public organisations across the nation, with a book of condolence being made available at University House on the AUB Campus.
AUB's Support Services continue to be available to all staff and students through this time, with the University's Faith and Reflection Centre being available on weekdays from 09.00 to 17.00 in Talbot House at neighbouring Bournemouth University.