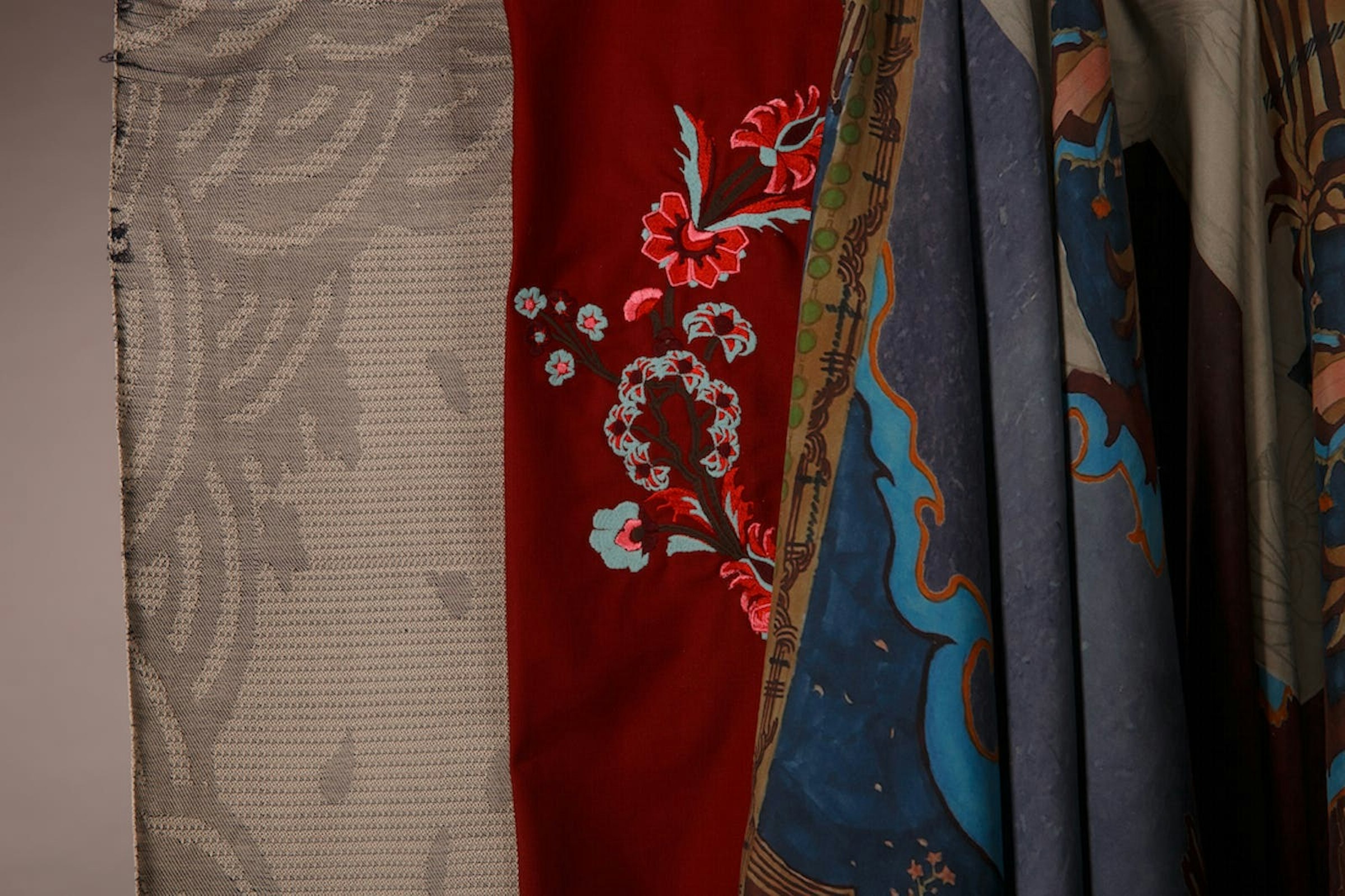 Two Arts University Bournemouth BA (Hons) Textiles graduates have won awards at the prestigious Hand & Lock Prize 2023. Ben Fell and Eve Watson, who graduated from the university in 2022, both won the Hand & Lock Prize's Wilcom Associate Award for Digital Embroidery.
Winning the Fashion Category Prize, Ben's work Stone Garden, has been inspired by stately home gardens and fashion toiles and looks at mixing nature with creative shading and embroidery, using an organic cotton base, madeira threads and recycled plastic.

Speaking about his work, Ben said: "My final major project was based on country house gardens, experimenting with many different forms of embroidery such as Irish machine, digital, and hand embroidery.
The work consists of nearly five million stitches and took hundreds of hours to both design and create, whilst also looking at environmental impact, so all the fabrics are natural and many of the threads used are made from recycled bottles or plant based."
Eve's collection Player, has been inspired by abstract art using jungle gym formations, influenced by 90s lingerie, and encompassing themes of playfulness, innocence, and romanticism. The collection used digital embroidery, along with upcycled elements of lace, tulle, curtain, ribbon, gold leaf, rhinestone, and sequin.
Hand & Lock Prize Associate Awards are chosen by a specialist panel of independent expert judges, with 12 winners drawn from across four categories. Winners are scored by judges based on brief interpretation, supporting materials, technical skill, and overall vision.
Anne Marie Howat, BA (Hons) Textiles Course Leader at AUB said: "We are so proud of Ben and Eve, and of their accolades! Being recognised by industry judges and professionals ratifies the student experience here on the course at AUB Textiles. We are so proud of them both!"
Hand & Lock Prize winners are awarded with a $4,000 prize, as well as a commemorative framed hand-embroidered plaque, and a work placement and weekend course at Hand & Lock.