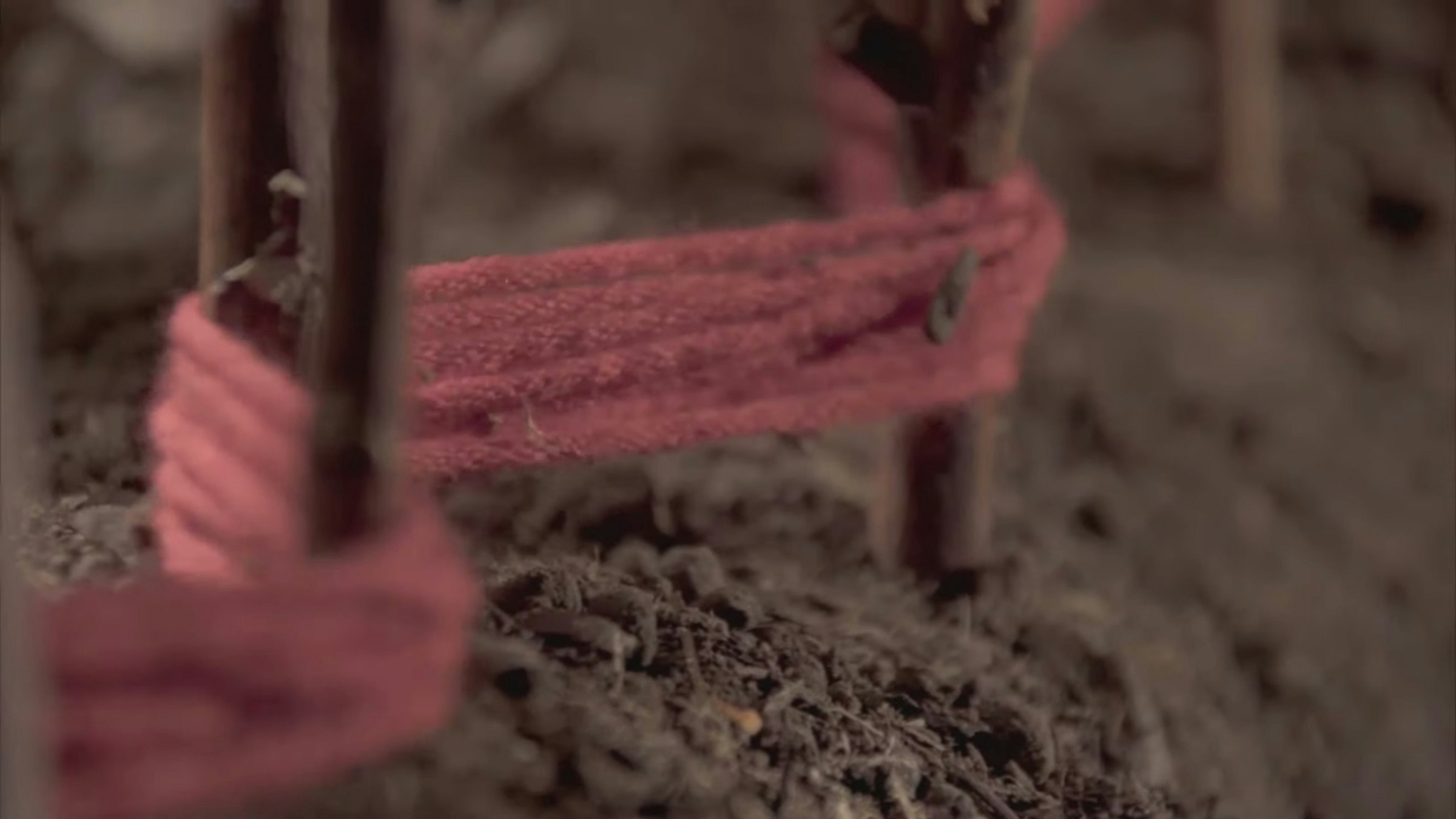 Joe Domenet, who graduated AUB's BA (Hons) Film Production course in July, has been named winner of the Rycote Sound Award 2021. The Rycote Sound Award recognises an outstanding commitment to working in sound on film production work across studies at AUB.
Originally from the Isle of Wight, Joe spent six years in London before joining AUB's renowned BA (Hons) Film Production course. In his final year, Joe worked as a Sound Designer on documentary film Irere, an avant garde factual film calling for sustainable change in fashion. The film, which raised more than £4,000 of supporter funding, looks at the changing roles of regions and areas once synonymous with garment and textile production in the UK.
Speaking about his winning of the Rycote Sound Award, Joe said: "I'm over the moon to receive this award for my work on Irere. Irere was such an interesting and lovely production to be a part of!
"The film really gave me an opportunity to experiment with sound in ways I had never done before over the course of my time at uni, due to its avant-grade nature and authentic themes, not to mention my fellow crew members who made the whole experience that ever more enjoyable."
He added: "Over my time at uni my passion for sound has developed and this project and award is really just the best way to finish and I look forward to what's to come in future!"

Rycote, which was formed in 1969 by founder John Gozzard, has been behind a number of industry-standard innovations in wind, shock and handling protection for audio professionals, and is dedicated to the delivery of outstanding audio in even the harshest of environments. Joe will be receiving a host of Rycote equipment as a prize, including 2 new shotgun microphones, and Rycote's brand-new Nano-Shield windshield kit, which launched last month.
Simon Davies, MD at Rycote, said: "We are proud to support Bournemouth Film School and once again partner up this year to offer the Rycote Sound Award for 2021 to Joe Domenet."
"This past year required an extra level of dedication, adaptability and commitment to excellence for everyone studying or working in the audio industry. We are especially pleased to be able to award Joe one of the first models of our new Nano-Shield Windshield kits, which was designed and manufactured here in the UK to keep pace with the demands of the next generation of sound recordists."
He added: "We applaud Joe for his accomplishments and hope to see him soon on set recording dialogue, in a field capturing ambient nature sounds or any other location where he can continue perfecting his audio expertise."
Joe's Tutor, Senior Lecturer Rob Hardcastle, added: "For his work on the graduation documentary film Irere, Joe has pushed himself both creatively and technically. He has deployed a combination of recording, sound editing and mixing techniques to produce a soundtrack rich in both texture and meaning.