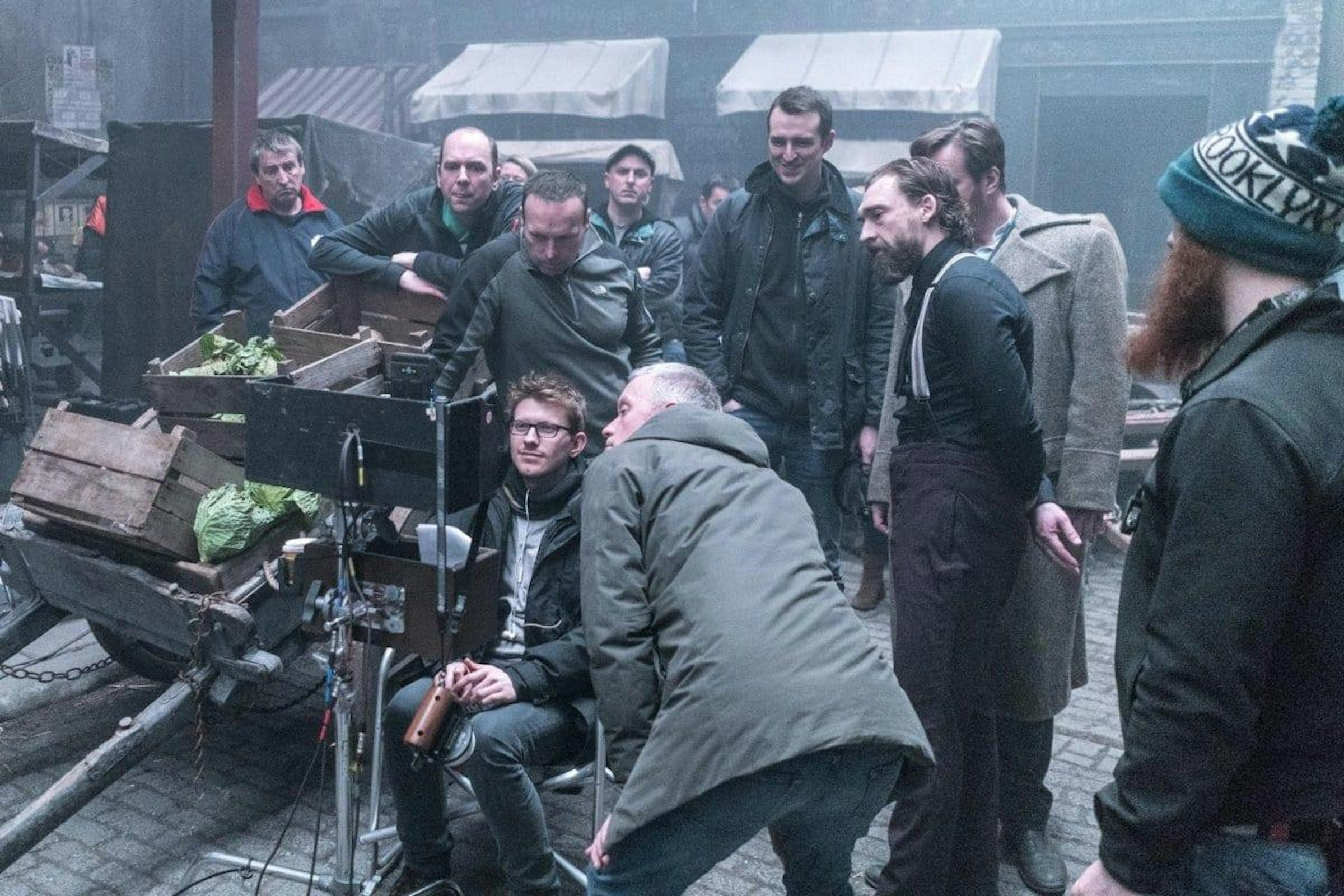 AUB graduate Nick Rowland released his debut feature film, Calm With Horses, to critical acclaim at Toronto's International Film Festival, featuring alongside some of Hollywood's biggest names, including Tom Hanks, Gary Oldman and Meryl Streep.

Calm With Horses opened to widespread praise from critics working across the film industry, featuring in several 'best film' round-ups and critical reviews. Produced by actor Michael Fassbender's DMC Film and financed by Film4, Screen Ireland and Wrap, the film stars Cosmo Jarvis (Annihilation, Lady Macbeth), and Barry Keoghan (Chernobyl, Dunkirk).
Shot in the counties of Galway and Clare in Ireland, the film follows former boxer Douglas "Arm" Armstrong, who becomes the feared enforcer of the drug-dealing Devers family while attempting to protect his autistic five-year old son, Jack.
Nick graduated from BA (Hons) Film Production in 2012, directing multi award-winning short film Dancing in the Ashes during his studies at AUB. After graduating and while studying for an MA at the National Film and Television School, Nick's short film Slap, a coming-of-age drama about the struggles of a young boxer who likes to cross-dress, was nominated for a BAFTA award.
Mark Wilson, Post Production Co-ordinator for BA (Hons) Film Production at AUB said: "It's always great to see our alumni going on to achieve such acclaimed success in the film and TV industry. Following on from his Graduation Film Dancing in the Ashes, Nick experienced his first major break after an agent for Tiger Aspect Productions saw his university work.
"This led to him working with fellow BA Film Production graduate and Tiger Aspect Producer Amy Mobley, directing two episodes of BBC and Amazon Prime drama series Ripper Street, and then with BA Film Alumni Simon Bysshe and Andrew Fletcher on BBC series Hard Sun."
He added: "Nick's recent success at Toronto International Film Festival clearly illustrates how the showcasing of smaller features at festivals can have a huge impact; propelling into the spotlight the work of emerging new filmmakers. Nick's penchant for rich, developed and visceral characters really shines through in his feature film debut – it's fantastic to see international critical acclaim and praise being heaped on one of our graduates."
Speaking to AUB in 2018 while working on BBC series Hard Sun, Nick said: "I signed with an agent who had seen my AUB Graduation film, they then put me in touch with Tiger Aspects Productions. They liked my work and had a new project coming up that required a Director.
"I would say [getting a job as a Director] is down to your work, interviewing well, and showing that you understand the project and the best way to approach it from a directing perspective. If you've been to film school it shows there is baseline knowledge which helps to get that first job."
Offering some advice to those wishing to emulate his success, Nick added: "It all comes down to the work you do, that should come before anything else. As long as your work is good quality, it should speak for itself.
"For me, it's always come down to work. Spend as much time as you can in learning your craft and absorbing as much information as possible – that's the best way forward."
Calm With Horses will debut in the UK for its European Premiere at the BFI London Film Festival on 7 October.