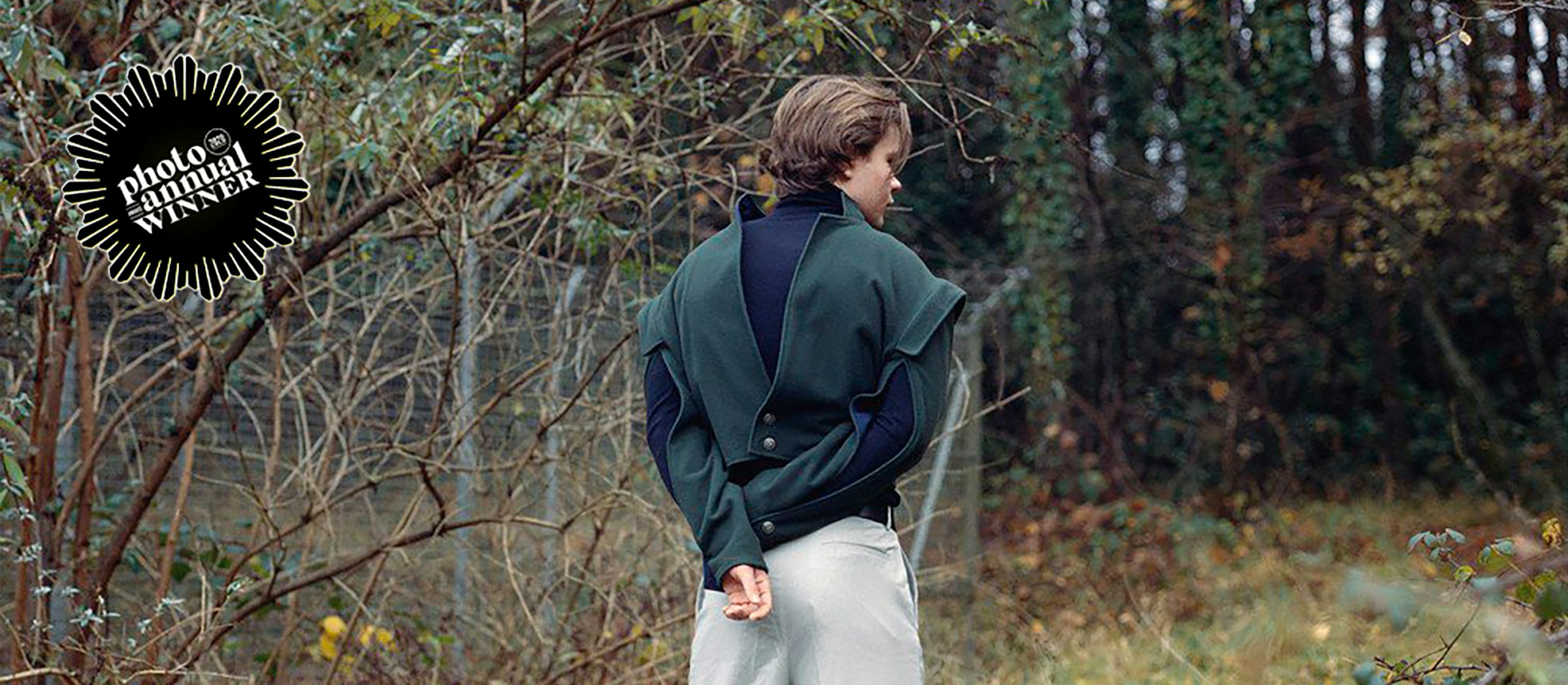 BA (Hons) Commercial Photography graduate Phillip Howarth has been named one of the winners of the Photo Annual Awards 2020 Student category. Phillip showcased his skills and impressed judges with his photo series 'Boyhood'.
The Photo Annual Awards carries a reputation built on prestige and value, providing entrants with immeasurable exposure. It's often seen as the barometer for photography in the United States, and a look at who is making the most exciting contemporary photographic work.

The competition's professional categories are regularly filled with highly respected and influential photographers, and winners are published in online winners' galleries, distributed to influential creatives and promoted to more than 500,000.
'Boyhood' explores the transient period of adolescence, and was inspired by Phillip's own experience of growing up in a military environment and facing certain pressures throughout his younger years.
Phillip says: "I wanted to break away from the traditional silhouette of the suit by photographing young men wearing softer knit and mesh fabrics with the more common suit trouser and jacket. This is a softer approach to boyhood set against the strong, uniformed environment of a military base and living quarters."
Following his win, Phillip's work was featured in a gallery and submitted to industry professionals. He says: "I was super excited to hear that my project was selected as a winner in the Student Work category. It was a series that stemmed from a lot of personal experiences growing up so it meant a lot that it was chosen. Seeing the level of winning work made the whole thing feel surreal as they were all important subjects photographed beautifully."

BA (Hons) Commercial Photography Course Leader Conrad Tracy said: "As a student, Phil was great to work with, a really creative, sensitive and hardworking student, and the Course Team and I are thrilled, but not surprised, that Phil's work has been recognised."
Since graduating from Arts University Bournemouth last year, Phillip has been assisting in London and collaborating with other graduates on exciting photography projects.