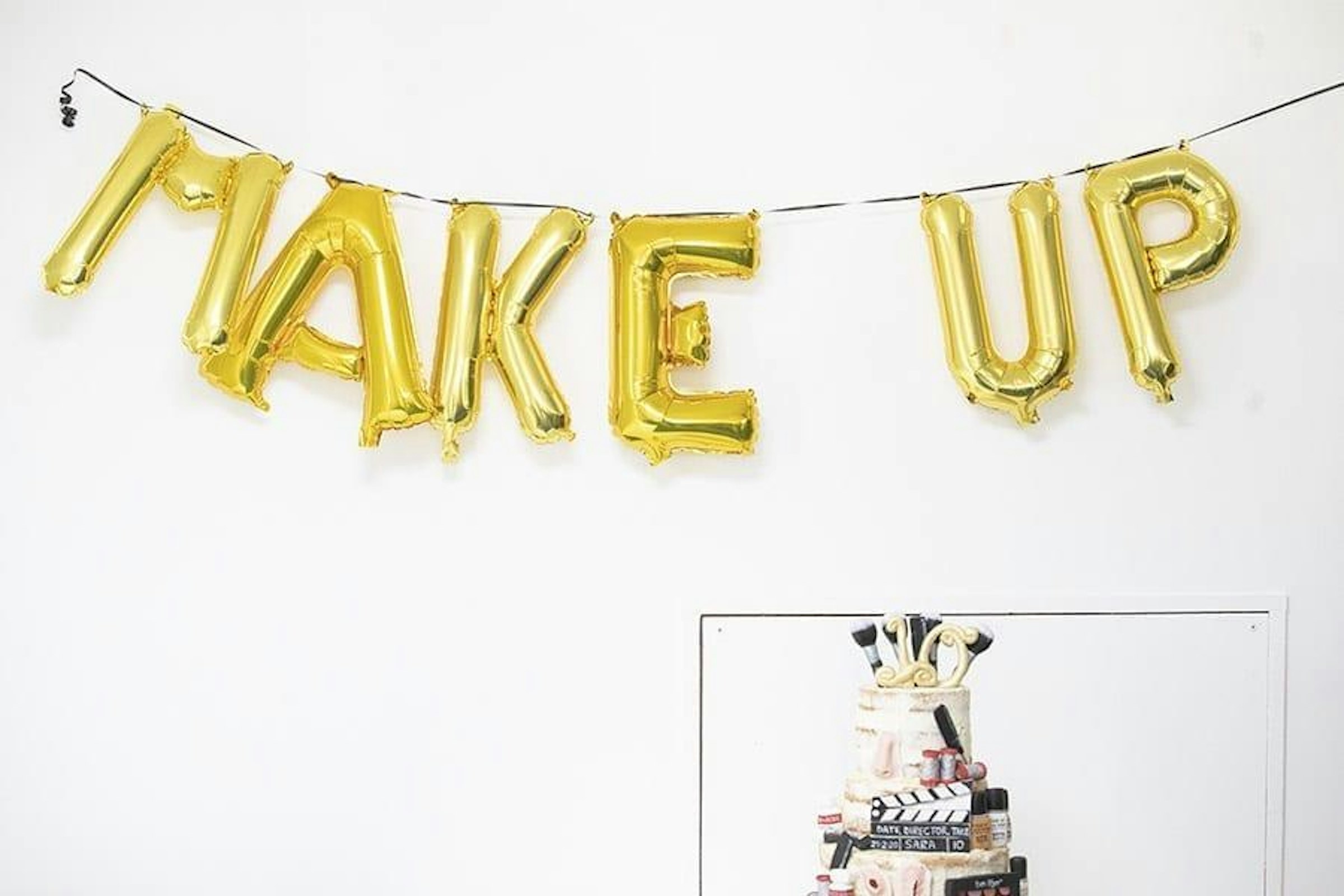 A raft of industry experts, as well as past alumni and current staff and students, were among those celebrating the successes of AUB's renowned BA (Hons) Make-up for Media and Performance course as it sees in its tenth year at the university.
Welcomed by Course Leader Sara Taylor, who praised the successes of cohorts past and present, and the work of her team in gaining, securing and maintaining strong collaborative industry links, guests were then invited to hear from AUB Vice Chancellor Professor Paul Gough and the course's first Head of School, Val Greathead.
Looking back on their former studies at AUB, ten successful graduates were then asked about how their distinctive careers had been formed and shaped by their time at the university, including among them Kate Wakefield, Prosthetic Make-up Artist on Maleficent II, and Flora Davis, Make-up artist for television dramas Grantchester, The Durrells and Liar.
BAFTA-winning Make-up Designer and AUB Honorary Fellow Nick Dudman, who brought Yoda to the screen with Star Wars: The Empire Strikes Back in 1980 and created prosthetics for all of the Harry Potter films, sent a video message to guests while filming on location in Prague. Nick and his team of 20 AUB make-up graduates are currently shooting season two of Amazon's hit series Carnival Row, starring Cara Delevingne and Orlando Bloom.
Phillipa Devon, Director of London's The Wig Store, said: "This has been a great day. I'm always happy for the AUB Make-up students to come to me for work experience, because they are so keen to learn."
AUB Make-up for Media and Performance Course Leader, Sara Taylor, said: "The 10-year celebration of the course enables students, alumni, staff and industry partners to celebrate the distinctive qualities that makes BA (Hons) Make-up for Media and Performance the international recognised leading undergraduate provision within its sector.
"We're celebrating excellence in our graduate success stories by inviting our alumni back to Arts University Bournemouth to reflect upon their transition from education to professional success and to share their experiences with current students."
Read more about AUB's BA (Hons) Make-up for Media and Performance course.