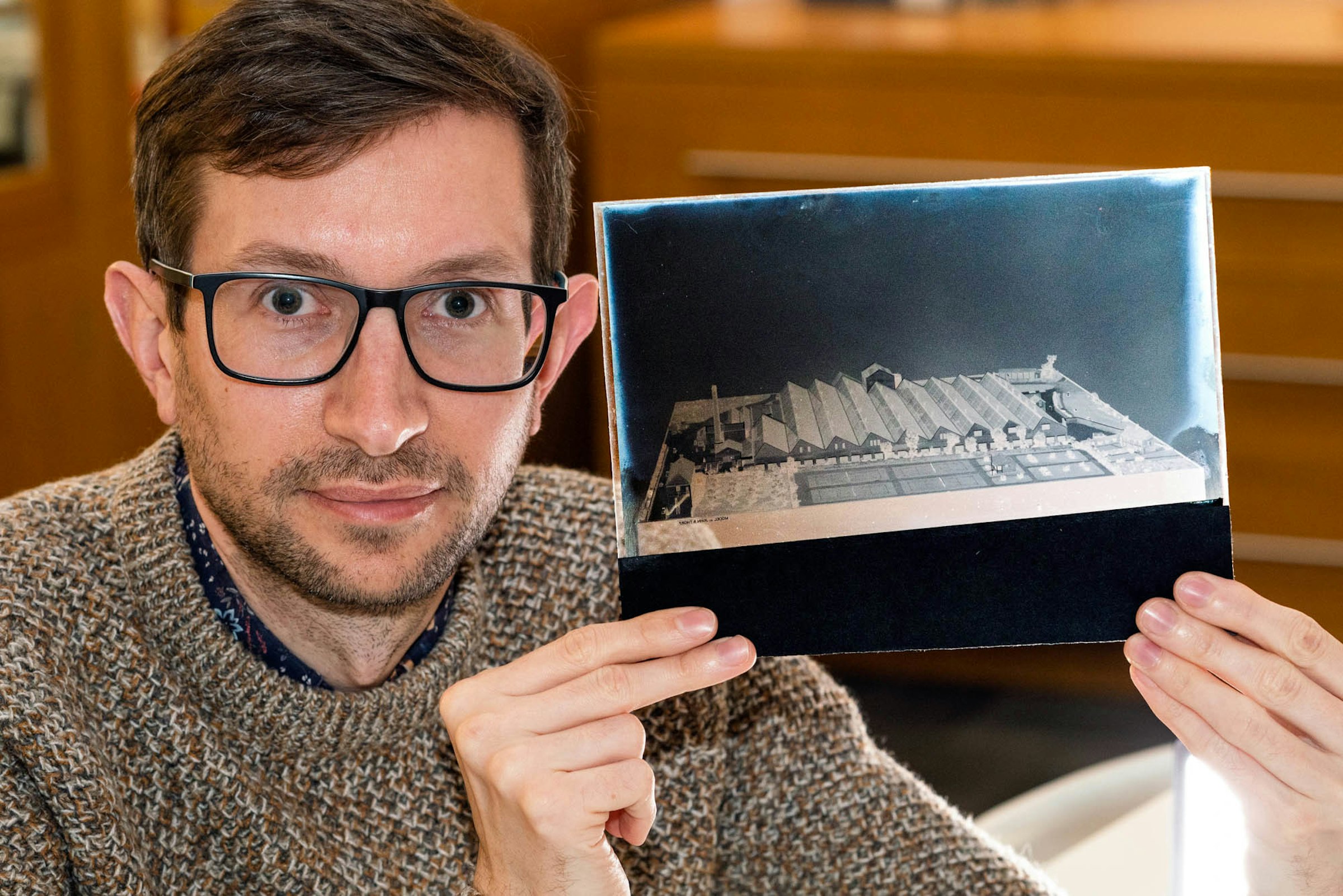 An extensive and historically significant Arts University Bournemouth (AUB) archive charting the work of Thorp Modelmakers, the oldest firm of architectural modelmakers in the world, has won funding from the Business Archives Council.
AUB's Thorp Modelmaking Archive is an invaluable collection of ledgers, documents and photographs charting the many thousands of architectural models made by the company over more than a century and which is being painstakingly catalogued by academics from the University's BA (Hons) Modelmaking course.
The collection has been awarded the 2022 Business Archives Council Cataloguing Grant after a successful funding bid was unanimously approved by judges who felt that AUB's cataloguing project would "make a real difference, was achievable and realistic, and would lead to further projects and initiatives".
Judges also praised AUB's educational outreach programme, which they felt was well-planned and clearly thought out. The Council said: "BAC is proud to support this project, particularly at a time of increased pressure on cultural resources when the need to develop, promote and encourage greater use of such resources has never been more important."
The archive, which resides within the Special Collections department of the University's specialist arts library, contains more than 30,000 items, including 12,000 photographs of architectural models made by the company between 1899 and 1995.
Thorp Modelmakers, founded by John Thorp in 1883, continues to make models today, having been purchased by fellow modelmaking firm ATOM in 1995, with almost 140 years' experience behind them.
In particular, the archive provides a unique record of models made for building designs that were never built, such as Edwin Lutyens' proposal for Liverpool Cathedral dating to 1934, and Richard Seifert's proposal for Cromwell Road in London dating to 1973.
Dr David Lund, Senior Lecturer in Modelmaking at AUB, has been leading the documentation and cataloguing of the archive, from its procurement in a vast array of storage boxes and trunks, to its re-homing in purpose-built archive facilities at the University.
David said: "Before John Thorp, there were no professional architectural modelmakers in the modern sense, with most models made by carpenters and craftsmen from the building trades, and so John was effectively the grandfather of modern modelmaking. At AUB, we're one of the only universities in the world that teaches modelmaking, so we felt well suited to looking after this precious archive. So far, there are six research projects that are engaging with the archive, with a lot of interest in models of post-war architecture."
The archive also captures and demonstrates the changing processes of modelmaking throughout the twentieth century, and the innovative techniques used to create realistic impressions of architectural designs.
David adds: "As we have been sharing our progress cataloguing the archive via social media, we've already attracted a lot of public interest from individuals and community and special interest groups from across the country keen to learn more about the archive and delve deeper into the history of Thorp Modelmakers and the models they made."
The award of the BAC Cataloguing Grant will enable AUB to bring in specialist archival expertise to help advance the cataloguing process and open the archival for public and research use much earlier than originally anticipated.
Previous winners of the BAC Cataloguing Grant have included the Northern Ballet, British Motor Industry Heritage Trust, University of Manchester, and The National Railway Museum.