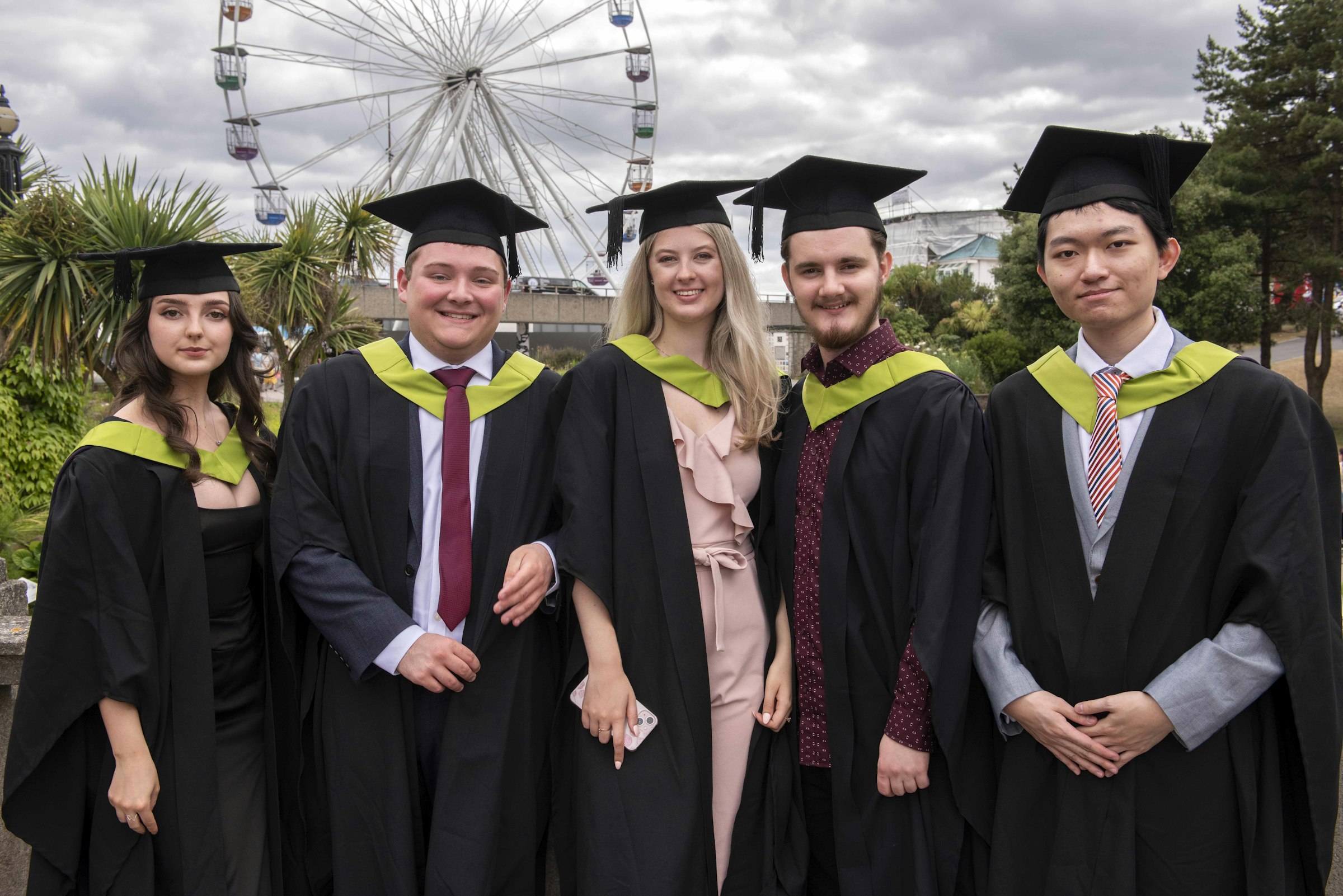 Bridgerton star Adjoa Andoh has been conferred an Honorary Fellowship from Arts University Bournemouth (AUB) in recognition of her work in theatre, film, and TV.
The actress, who stars as Lady Danbury in the hit Netflix TV series Bridgerton, will receive her title from AUB, whose 1,000 final year undergraduate and post-graduate students will be awarded their degrees at Bournemouth Pavilion Theatre this week.
The graduates will be conferred their awards by AUB Vice-Chancellor Professor Paul Gough, after crossing the stage and doffing mortar boards to University Chancellor Professor Sir Christopher Frayling, a noted educationalist, writer, and cinema expert.
In her opening address to graduates, the award-winning actress said: "A huge, huge congratulations to all of you graduating today. I am delighted to be among your number with this Honorary Fellowship, for which I am very grateful and very honoured.
"I've had a lovely life doing the work I love, which is storytelling. We navigate our lives through stories and to be a part of that navigation has been a real honour; to think about other people's lives, to stand in their shoes, and to share those stories and find that space where the viewer and the creator come together.
"It's a gift to do this work, so [graduates] try not to think about it solely in terms of being successful or being famous, think about the work that you do and the space that you open up for people from other walks of life, to pause for a moment, to come with you on a journey, and to reflect on our own lives and the lives of other people. Be open-hearted conduits, so that heart may speak unto heart."


Also receiving awards are TV and film Cinematographer Molly Manning Walker, Poet and Librettist Glyn Maxwell, Ugandan Architect Joel Wallace Erabu and award-winning Lighting Designer Michael Grubb.
Parents and guests will also be making a formal return to the University's physical graduation ceremony since the pandemic, being seated in the venue's main auditorium. A drinks reception then welcomes Graduands to meet with family and friends in a dedicated beach-front marquee.
AUB Vice-Chancellor Professor Paul Gough, said: "Once again, we are delighted to welcome family, friends, and members of our esteemed academic community to AUB's Graduation Ceremonies. Graduation recognises the outstanding work of our outgoing students who've triumphed throughout their studies to be with us a final time at Graduation 2022.
"In recent years, our students have coped extremely well with challenging and unusual circumstances, but this week, we look to celebrate their achievements, successes and immense contributions to our institution, as they move forwards to embark upon exciting new journeys and career paths."
The University's three Graduation Ceremonies took place over Tuesday 5 and Wednesday 6 July 2022.