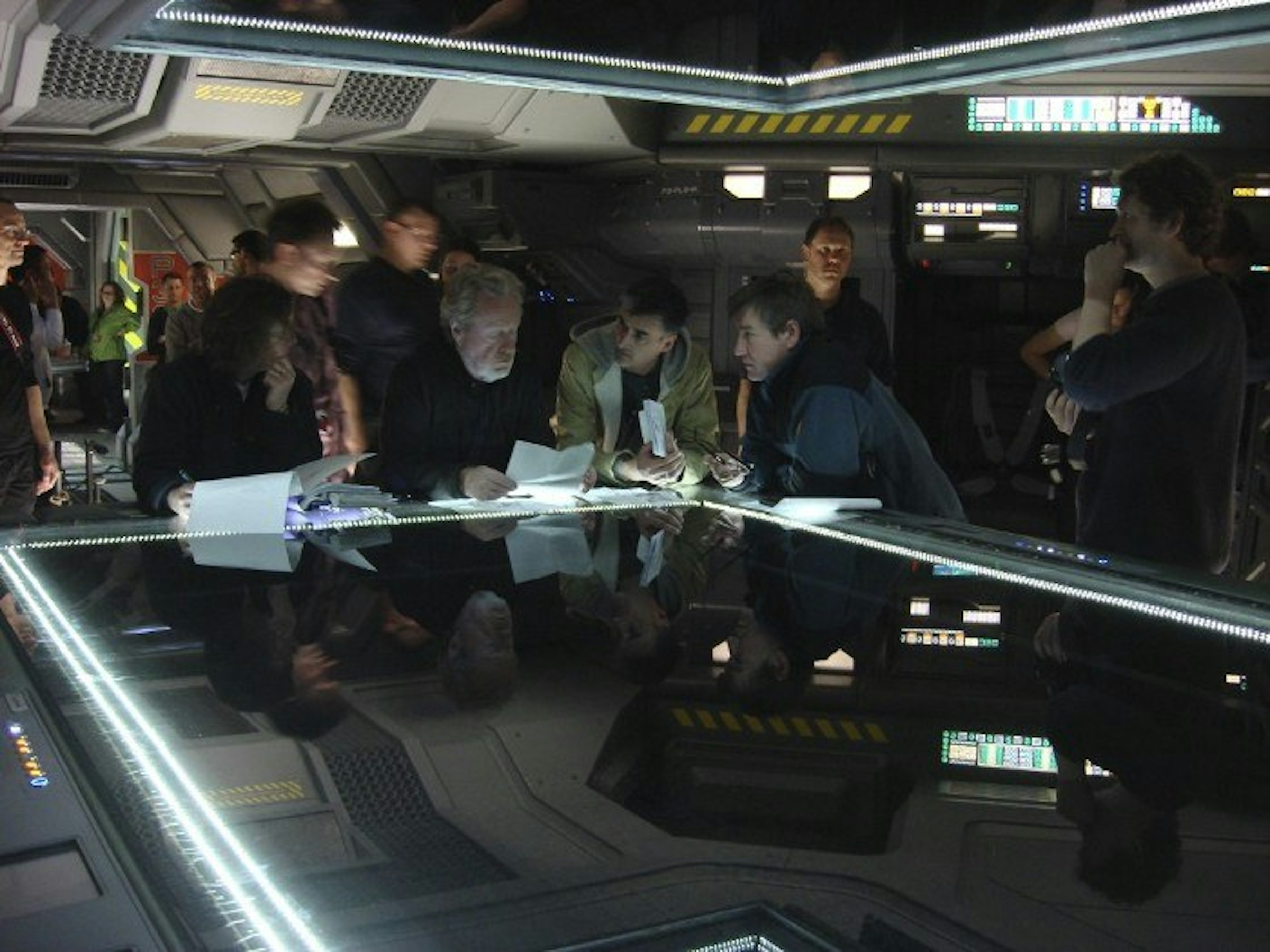 Luke Whitelock, alumnus and art director of Disney's upcoming live-action Cruella, joined AUB film school students for an online Q&A on 28 January.
With an exciting career in the screen-sphere, Luke has been part of the most iconic and memorable visuals in cinema over the last decade. From Ridley Scott's Prometheus and Christopher Nolan's Inception to the Russo Brother's two-part superhero spectacular Avengers: Infinity War and Avengers: Endgame.
Luke Whitelock's career has gone from strength to strength since his big film break in 2005 with Elizabeth: The Golden Age, starring Oscar-winning actor Cate Blanchett. His recent projects as art director include the long-anticipated follow-up to Disney's Maleficent and the upcoming live-action prequel to 101 Dalmatians, Cruella.
Luke has also worked as assistant art director for Daniel Craig's last outing as James Bond – No Time to Die – currently due for release in October 2021.
Luke's career is far reaching and varied, with his work even featuring at The Wizarding World of Harry Potter in Orlando, Florida. Almost a decade after completing work experience on the third instalment of the Harry Potter film franchise as a student, Luke was brought on board as a draftsman for the Universal Orlando theme park extension of the attraction.
AUB was incredibly excited to welcome Luke back to Bournemouth Film School for a live student Q&A; the first of an exciting programme of guests and events for AUB's 'Industry Online' initiative. Students on courses in the film school will now be able to access an online resource to inform, inspire and learn from leading industry professionals; with upcoming live events, previous talks, Q&As and podcasts.
Ahead of meeting students, Luke sat down with AUB's Industry Liaison Intern Lewis Bayley. For regular film school related updates, including details of Industry Q&As, you can follow Bournemouth Film School on Instagram.