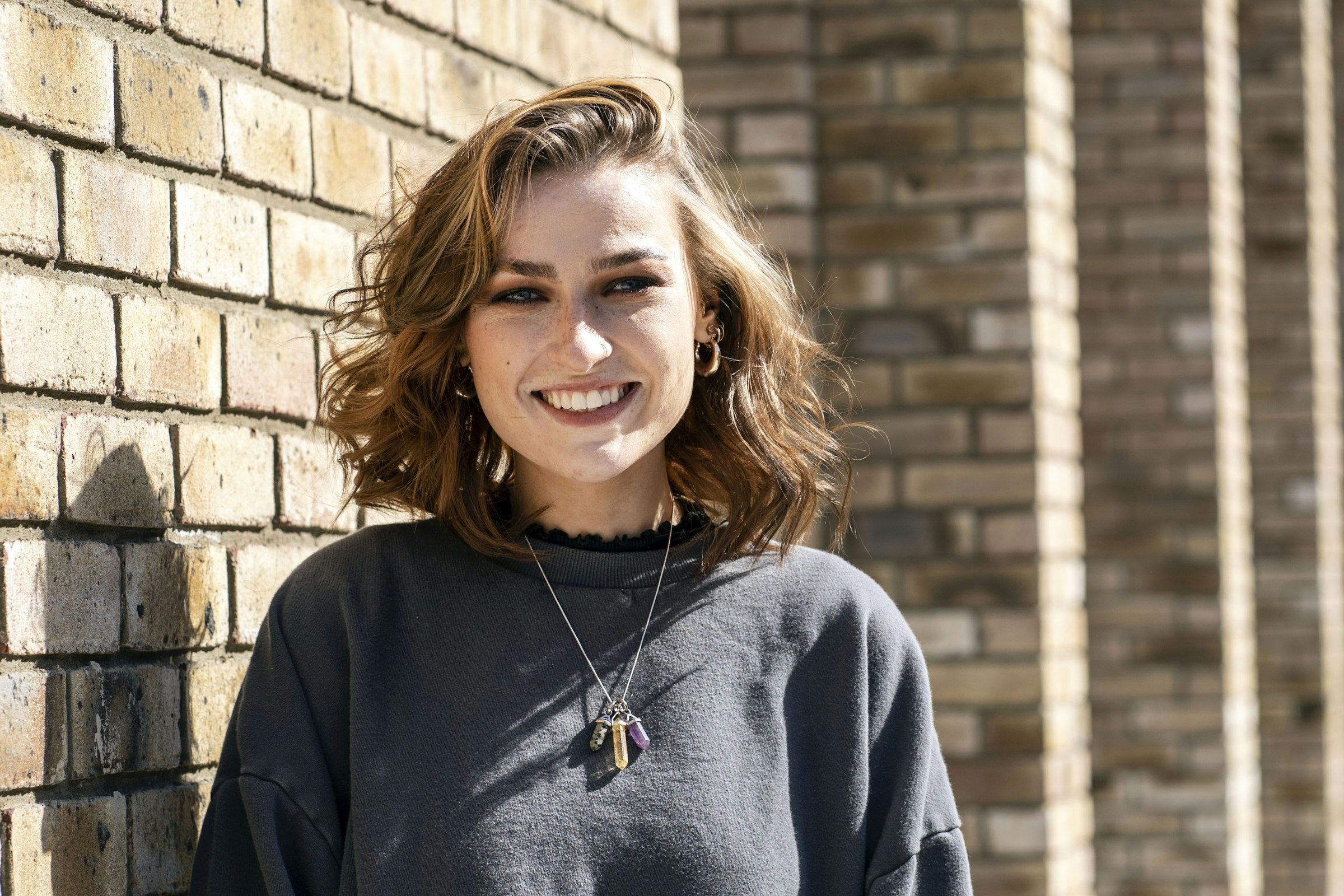 Staff and students from across Arts University Bournemouth have been celebrating after yesterday's season finale saw Sophie Baverstock crowned the winner of popular BBC series Glow Up: Britain's Next Make-up Star.
The 21-year-old Make-up Artist has won the show after Tuesday evening's tense final, which saw Sophie compete against fellow contestants Craig and Dolly for the title. The trio presented their final work to industry professionals in a bid to become Britain's Next Make-up Star and win a host of opportunities to work with key industry contacts.
The ten contestants, which included six Make-up Artists, a Care Worker, Journalist, Photographer and Beauty Guru, battled through eight rounds to fight for the title, working on areas of make-up design like Glamour, Retail, Film and TV and Experimental.
Sophie, who came to study BA (Hons) Make-up for Media and Performance at Arts University Bournemouth (AUB) after completing an Arts Foundation Course in Suffolk, has worked on a range of disciplines at university, including prosthesis, studio work, and theatrical performance.
Sophie's successes on the show included work to demonstrate her skills in the use of colour; creating a facial representation of the work of artist Francis Bacon, which earned her a coveted 'ding-dong' seal of approval from Glow Up Judge and L'Oréal Paris Global Make-up Director Val Garland.
Speaking about Sophie's time at AUB, Sara Taylor, Course Leader for BA (Hons) Make-up for Media and Performance, said: "I'm absolutely delighted for Sophie. The programme has showcased Sophie's talent, ability and specialist subject knowledge as a professionally trained Make-Up Artist.
"In her degree studies, over the last three years, Sophie has worked so incredibly hard to ensure that her transformational work is sophisticated, creative, seamless, intelligent and contextually accurate."
She added: "The quality and calibre of her practical applications highlight the importance and significance of studying the full-time degree BA (hons) Make-up for Media and Performance. I look forward to watching her career developments with great interest!"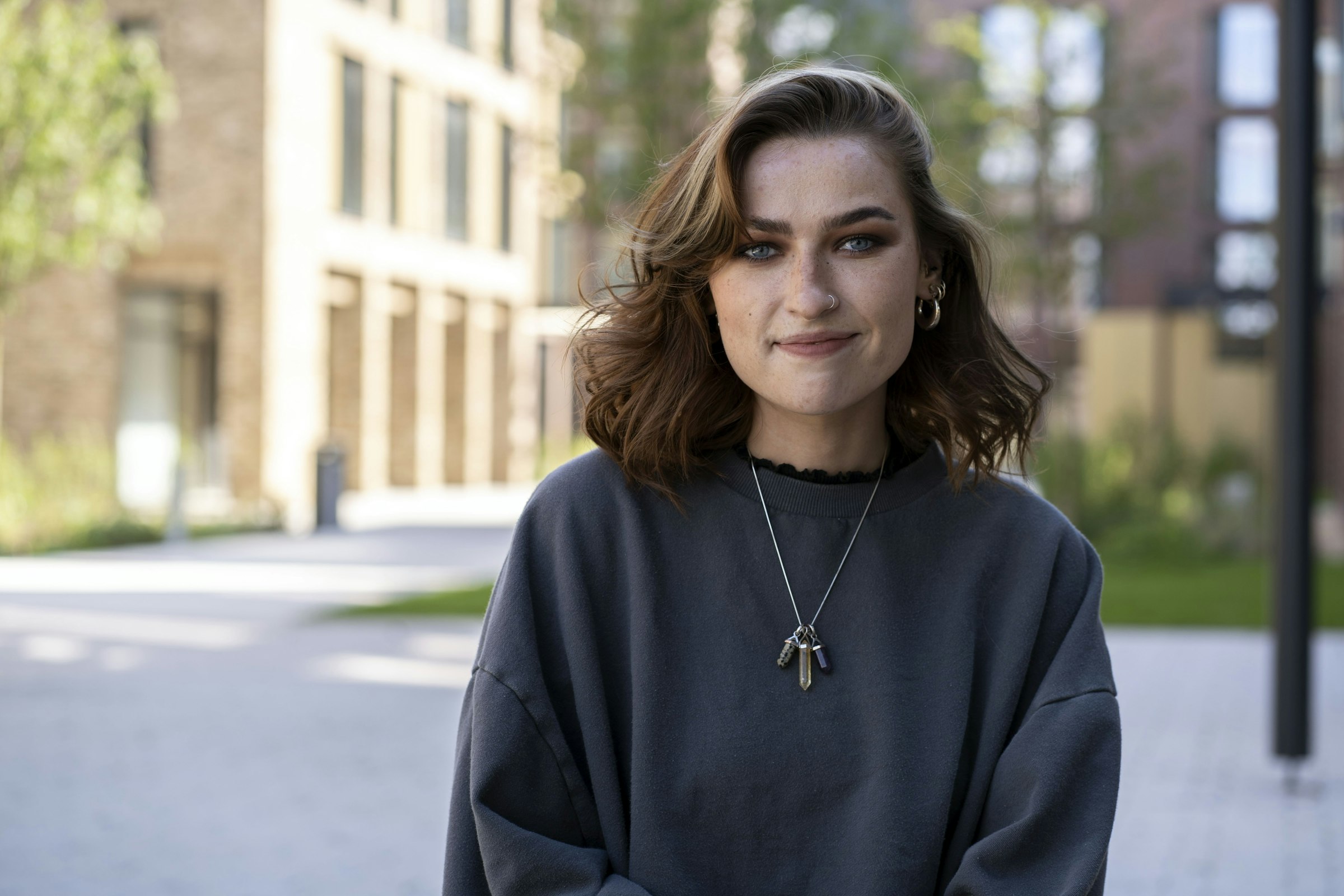 Diagnosed with Autism at 17, Sophie has used the show to engage and speak to others living with conditions that affect social interaction like autism. Sophie said: "Being a young autistic woman is difficult because there are a lot of preconceptions and misinterpretations as to how I'm meant to behave and how I'm meant to be. I wanted to go on Glow Up to show that there are people who are in the creative industries that can thrive when they're feeling comfortable!
The Make-up Artist, who's still deciding what to do after her win, took on the challenge of completing her final year studies at AUB while working on the show, using days between filming to write up each creative brief and examine strengths and weaknesses in her work. Sophie even missed Christmas, as she was too busy preparing her wig-making skills for the show to take time away.
Sophie said: "When I applied for the show, and the lecturers at AUB sort of gave their go-ahead, I was definitely getting the satisfaction from their belief that I could do it and that was in the back of my head the whole time. If it wasn't for Wayne, Caroline and the whole Make-up Team, I wouldn't have had the confidence to do it.
"The competition was just so open, and I knew from the moment we had to take our make-up off for before and after shots in the first episode, we'd have to give everything to it. I was very intimidated when I got to filming because I was the least experienced."
"But as soon as I got to the prosthetics week, I realised that a lot of people watching probably don't know as much about what's going on, and that's been really fun! This is when we can show audiences why people come to university to study Make-up. I really like to push this so much, as there's a level that Make-up Artists can really aspire to!"
Read more about BA (Hons) Make-up for Media and Performance