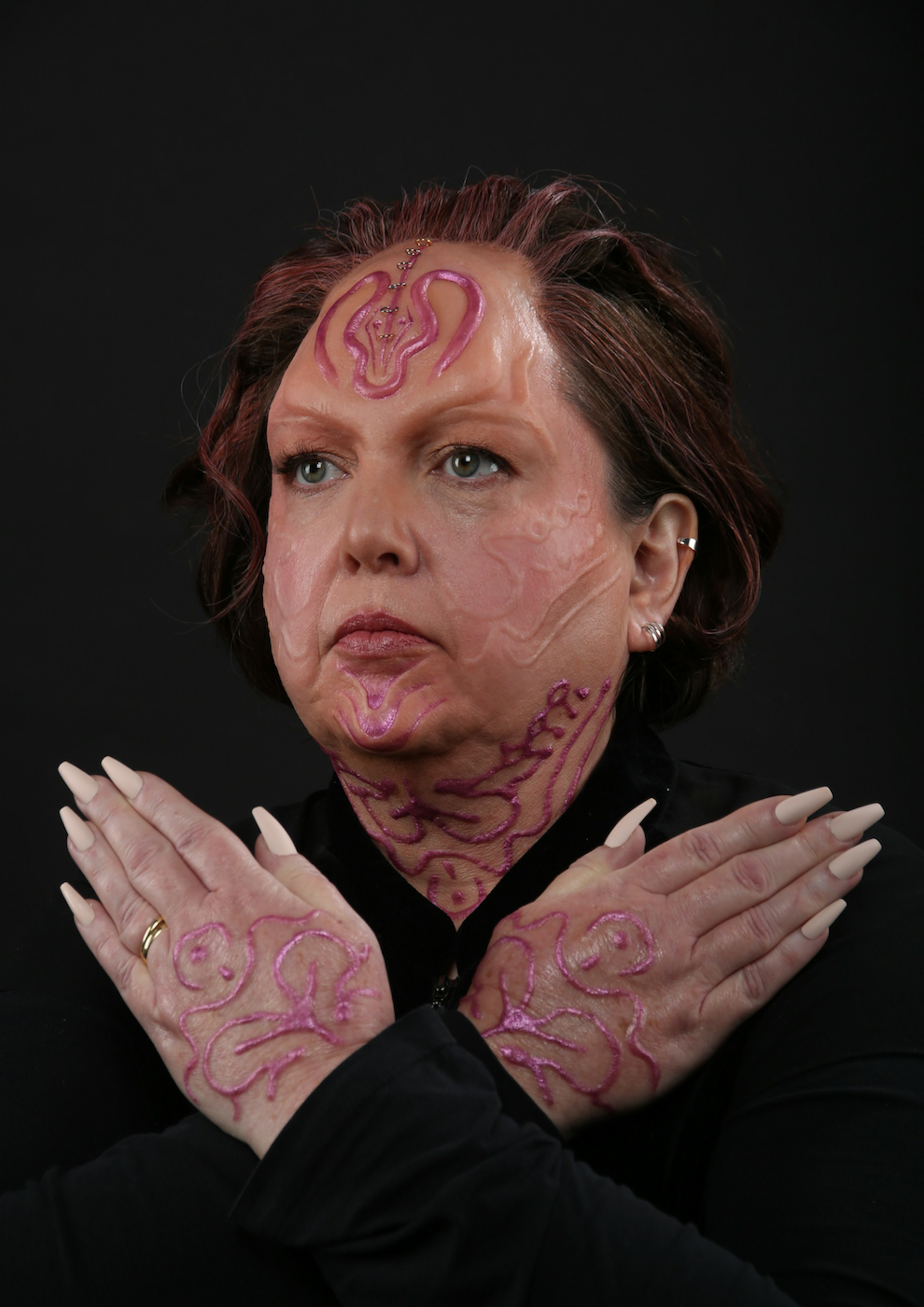 Final year BA (Hons) Make-up for Media and Performance student Megan Matthews has been awarded the Nick Dudman Prize for Prosthetic Make-up.
Oscar-nominated prosthetic effects designer Nick Dudman joined Arts University Bournemouth (AUB)'s third-year Make-up for Media and Performance students for the presentation of his prestigious course prize live from Prague, where he's currently heading up the Prosthetic and Make-up Effects department on Amazon and Sony's production, The Wheel of Time.
This course prize provides students with the opportunity to have their assessed projects scrutinised and critiqued by one of the industry's leading prosthetic designers.
Nick, who was made an Honorary Fellow of AUB in 2013, said, "All the candidates' projects show a real enthusiasm for the subject and competency in their application of knowledge, skills and creativity.
"The important element of Megan's prosthetic make-up responses is that she fully understands the science fiction world in which her character exists and the film context in which her work would be seen.
"I would be quite happy for Megan's final make-up application to be put on screen as 'it belongs', and certainly wouldn't look out of place!"
Other prize-winners include Ellie Willetts, who came second, and the work of Jess Upton and Holly Winson, who shared third place.