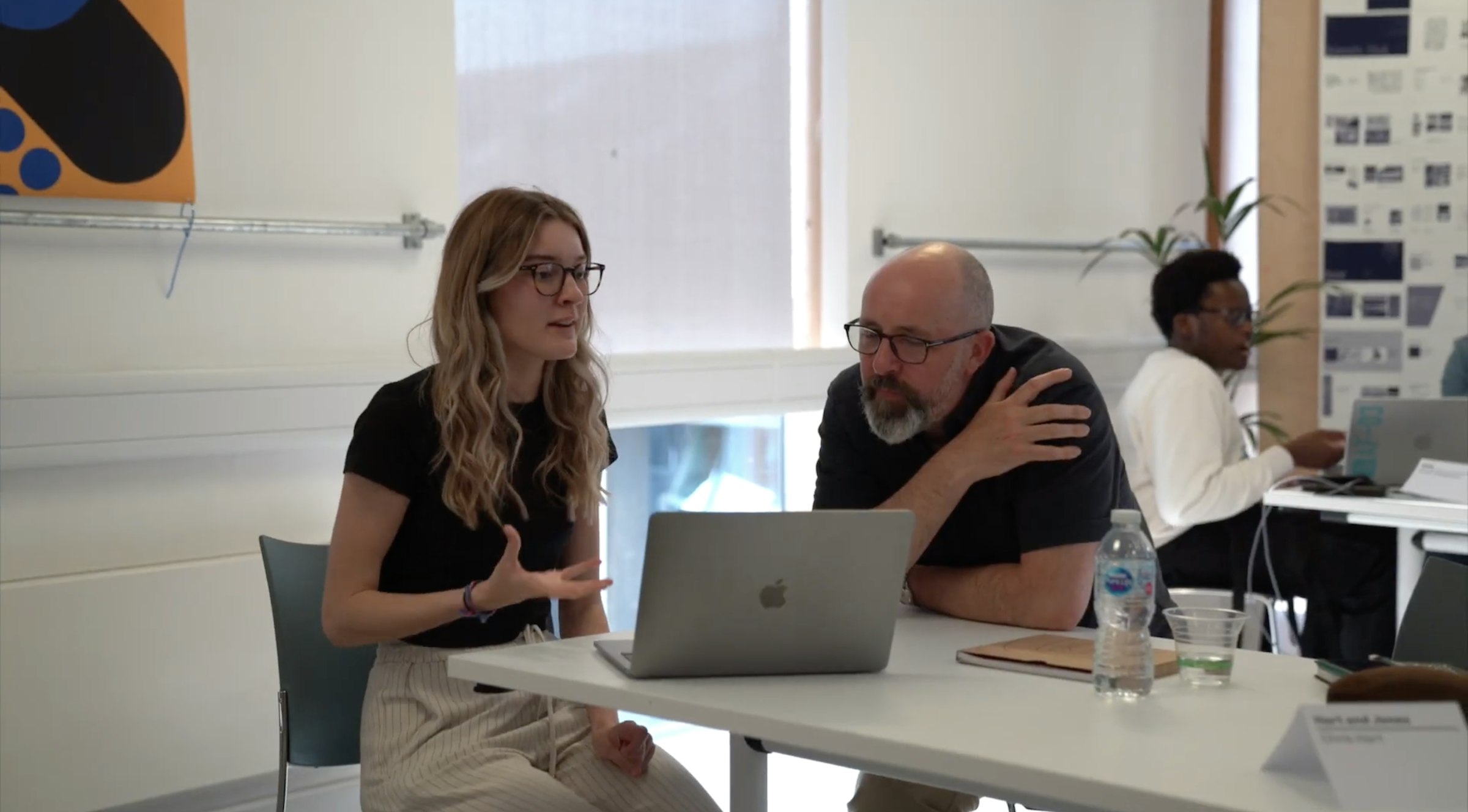 Arts University Bournemouth (AUB) played host to more than 40 industry professionals for its seventh annual networking event with Level 5 BA (Hons) Graphic Design students.
Representatives from over 20 companies sat down with Graphic Design second years at the event in June to conduct portfolio reviews and give feedback on the students' hand-coded websites.
The annual event, now in its seventh year, also ran online this time around, allowing companies based in London and abroad to participate.
Professionals ranged from junior designers all the way up to creative leaders and strategists, from companies such as Bright Blue Day, a full-service creative agency; mobile app developer 3 Sided Cube, and BPAK, a custom packaging company.
Across the evening, the professionals provided a total of 164 portfolio reviews. And some have even offered internships.
"This has provided numerous students with valuable industry experience and we're pleased that some of these internships have transitioned into graduate Junior Designer roles," says Alice Stevens, Level 5 Tutor on the BA (Hons) Graphic Design course at AUB.
The Level 5 Network Event took place on 7 June 2023 on AUB Campus.
Imagination
Moving Brands
Forpeople
Threesixty
Battenhall
Enigma
Two
The Graphic Design House
Samsung Design
Elmwood
Bond & Coyne
Bright Blue Day
Halo Associates
Pretty Clever Studio
Salad Creative
BPAK
3 Sided cube
Nuevo
778
Parent
Hart and Jones
Studio Global
Walker Agency