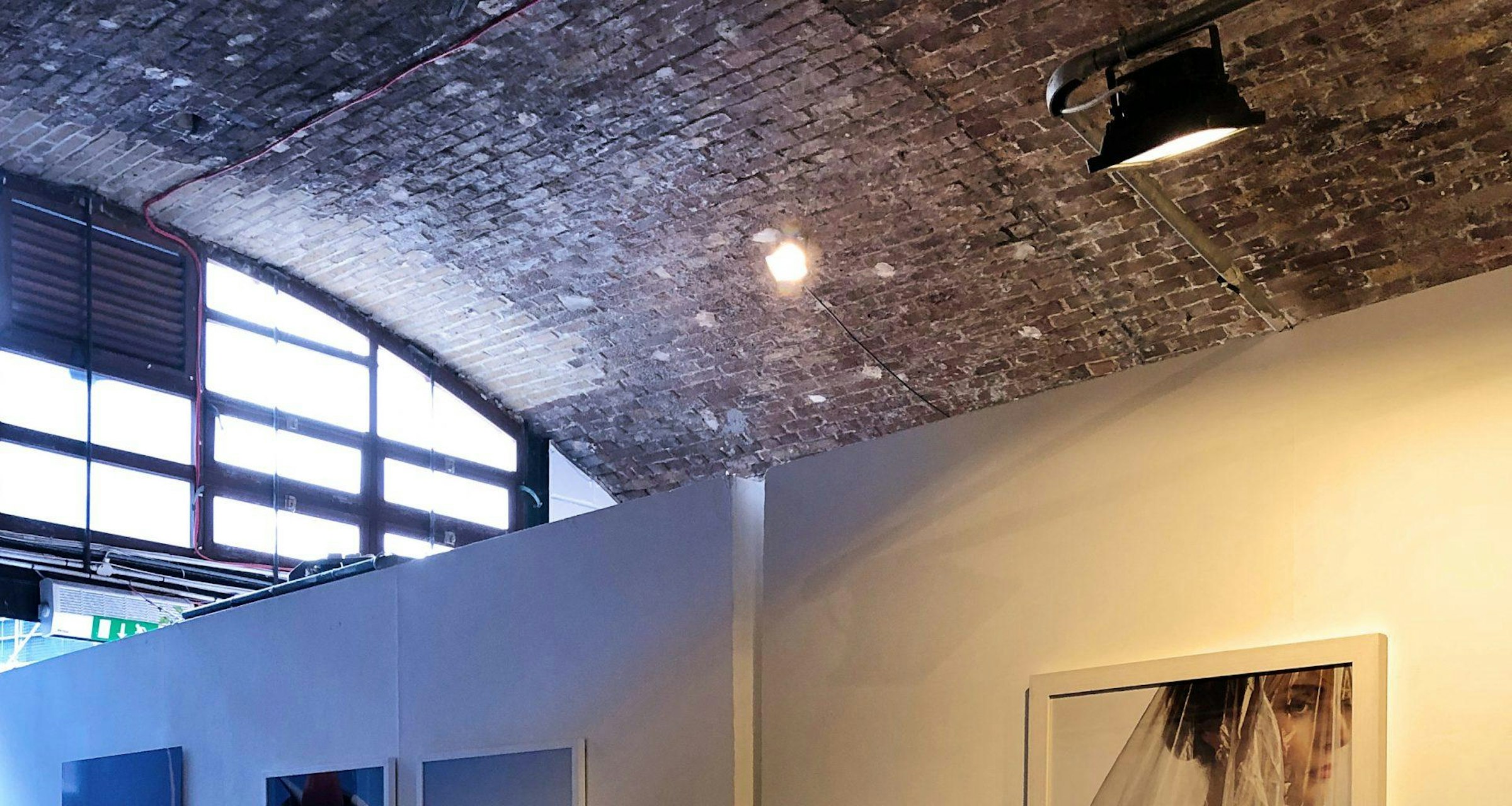 Triggered presents the work of 42 of the third-year cohort's work who have recently graduated from the course.
Described as "exceptional image-makers", course leader Conrad Tracy stated:
"We are delighted to exhibit an outstanding selection of photographs from this new generation of commercial photographers, featuring contemporary and stylish fashion imagery, striking and influential advertising photography as well as compassionate and challenging documentary work".
We caught up with some of the graduating students at the Private View of Triggered.
EMMANUEL PANAYI - EDITORIAL ADVERTISING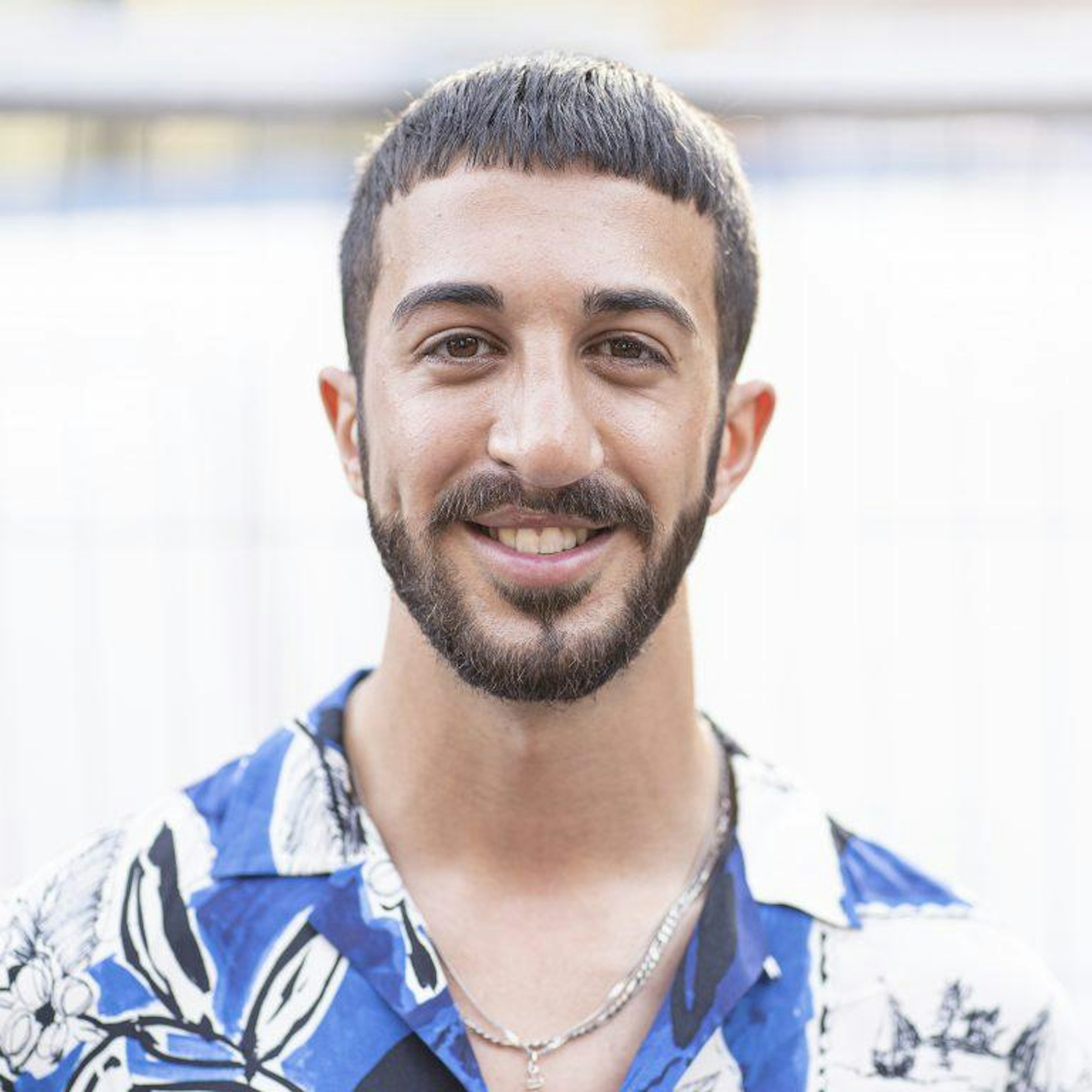 Can you tell us a bit about your work?
My final project work that I have exhibited here is called A Bugs Life, and it's inspired by an article I found that says that in the future, humanity is running out of food as over population is growing. So people are going to turn to bugs as a more sustainable diet and a good source of protein.
So I thought, if we show bugs to people as a new diet they might be squeamish. I thought that if I shot them in a more interesting way people would maybe take on the fact that we are going to eat bugs in the future.
How has the course and your time at AUB been?
I loved it! Since the day that I started, I knew I wanted to be at AUB.
I've had a great time and don't regret any decisions that I've made. The course has been really supportive and I think my work is quite different, in the sense it's more fine art based than commercial, but my tutors have taught me how to feed the commercial aspect in to my practice.
What's the plan now you've graduated?
Apply to jobs! I'm hoping to go into food photography, or still life editorial. My favourite part of what I do is bringing objects or stories that we can't imagine to life. That's where I get most of my inspiration – showing people what things could be.
POPPY HOLWILL - DOCUMENTARY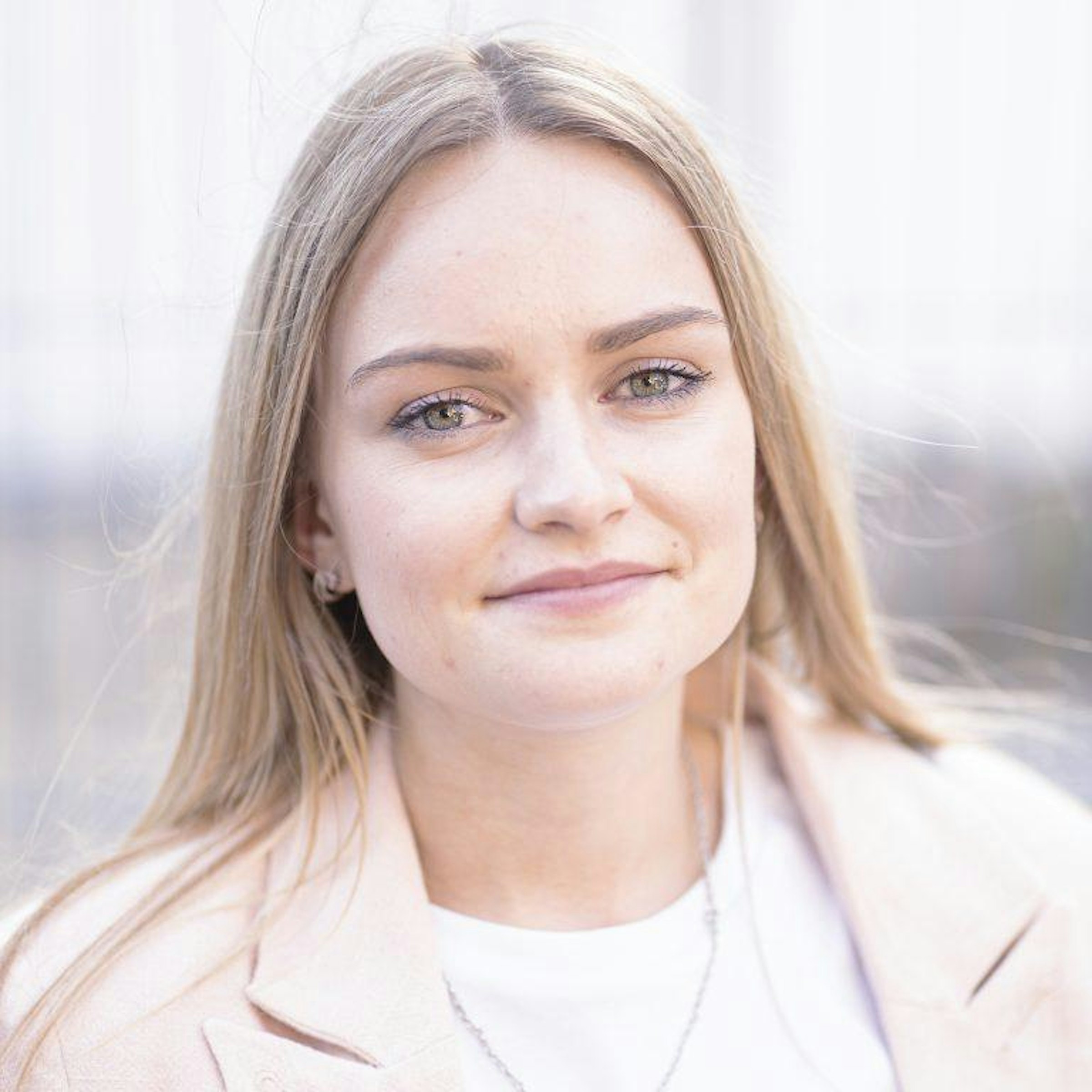 Can you tell us a bit about your work?
On the wall tonight is my series called Jaywick Sands – it's based on a town, a town that is the most deprived in the UK. I've gone in and tried to change peoples perceptions and show it in a better light. It's all positive and good vibes. It's about changing perceptions.
And how have you found the course and your time at AUB?
I've really enjoyed it. I was shortlisted last month for the Eizo Award, which I wouldn't have done if it wasn't for AUB. The techs, the tutors are all amazing. I was able to use a Hasselblad for most of the year, so the resources are amazing as well – something I'm really going to miss.
What's next for you now you've graduated?
I'm going to carry on shooting and keep applying for jobs. I'd like to submit my work to magazines and continue entering awards and competitions.
GIANLUCA URDIROZ AGATI - DOCUMENTARY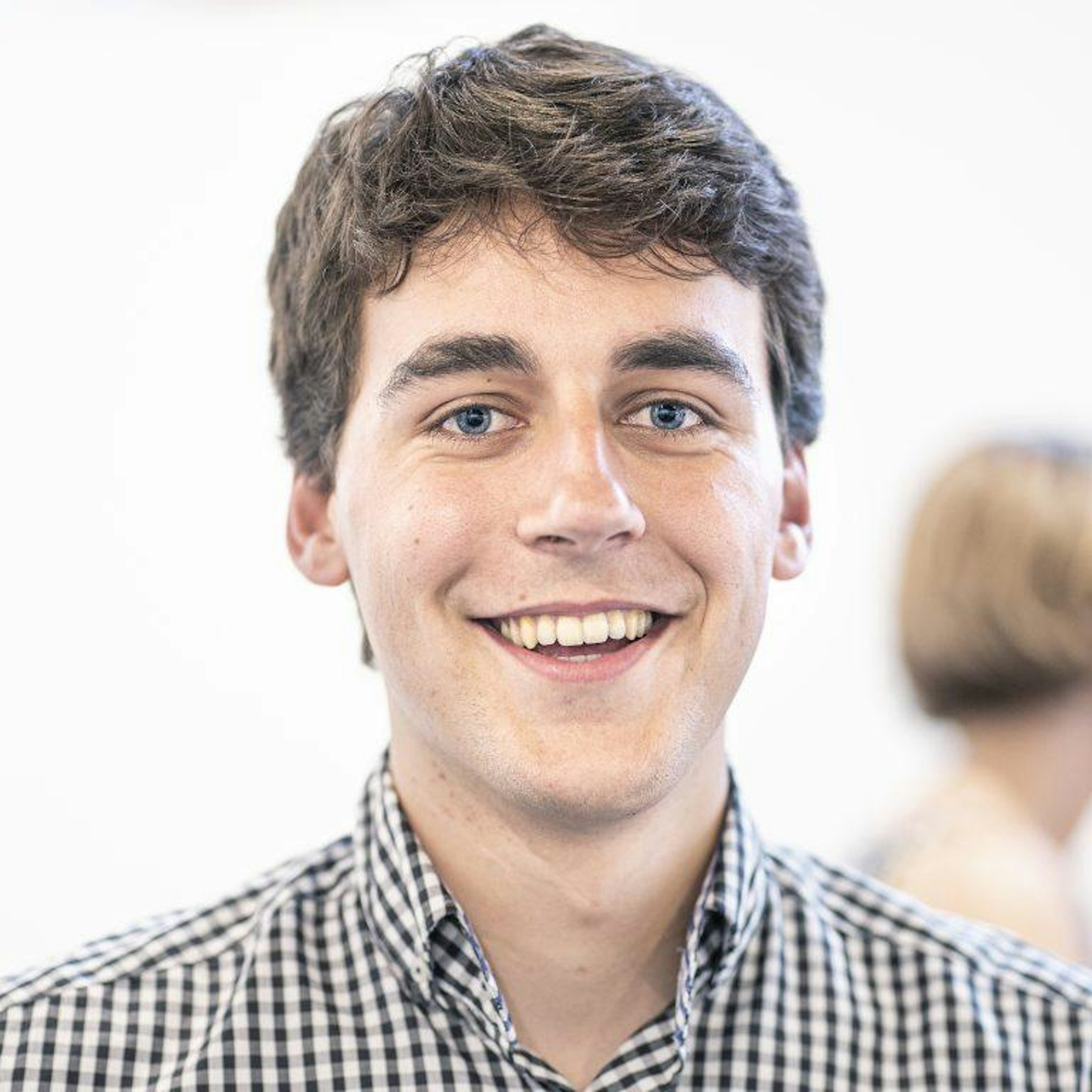 Can you tell us a bit about your work?
This project is called A Part Of Me, it deals with masculinity between father and son relationships. I feel that in mother and daughter photographs usually there's more physical closeness.
I looked at different father and son relationships and thought it was important to show the intimacy between men that isn't usually shown, that closeness and emotional side.
How have you found your time on the course and at AUB?
I really enjoyed it, I think I learned a lot.
My photography has changed a lot, more than I thought it would. If I look back at my first year I can see a big change in my work, in a good way. I think the course has taught me how to prepare for the professional and business side of photography.
What's next for you now you've finished your degree?
I'm thinking of doing an MA. I'm applying at the moment, I'm looking at Documentary Master's, and am also looking into working as an assistant at the same time.
NISHIL PATEL - FASHION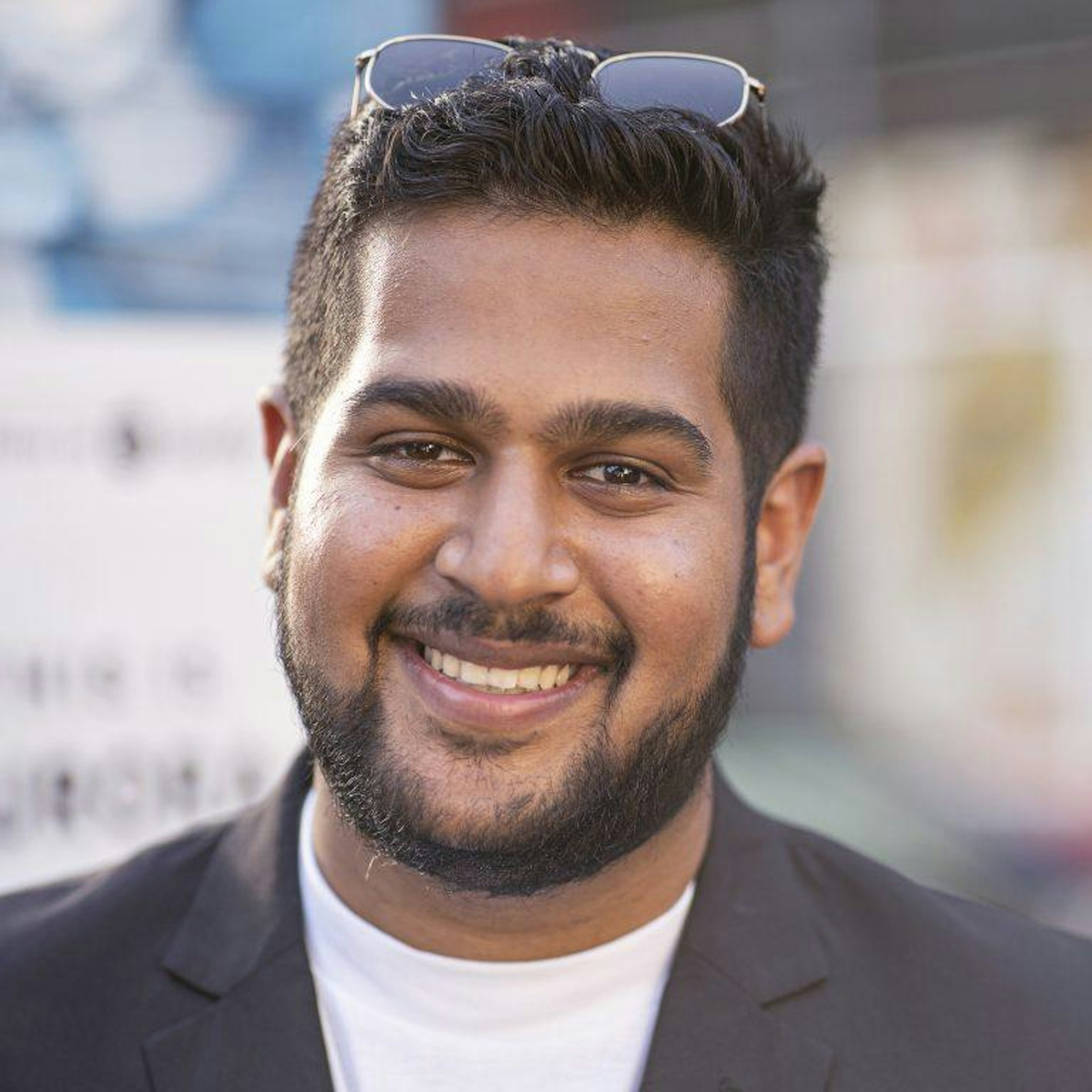 Can you tell us a bit about your work?
On display here tonight I have an image from my Birds project, inspired by Alfred Hitchcock's film with the same name. It's also partially inspired by the Alexander McQueen collection of the same name.
For the styling, I really wanted to step out of my comfort zone, away from the work I usually do which is very colourful, very upbeat. So I replaced it with very dark and mysterious style. I decided to go for very dramatic lighting with a single model.
And how has your time been at AUB and on the course?
I think the course has been really helpful in guiding me to where I am now with my photography.
I remember starting off in the first year and worrying the work I was producing was very basic, and I think the course has helped me enhance my level of understanding of photography and the art world as well.
AUB has been a great place to study for the past few years, especially how we're encouraged to collaborate with other courses. The piece I'm exhibiting in the show I would never have been able to do without the people I've met from other courses over the past years. I've worked with students from fashion who designed the clothes and make-up artists from the Make-up course.
Now you've graduated, what's next?
Try and chill for the summer and take some time for myself, while applying for some jobs. I'm looking at assisting jobs to try and make my way into photography, but my ultimate goal would be to work as a picture editor for a magazine.
AIMEE HAYNES - DOCUMENTARY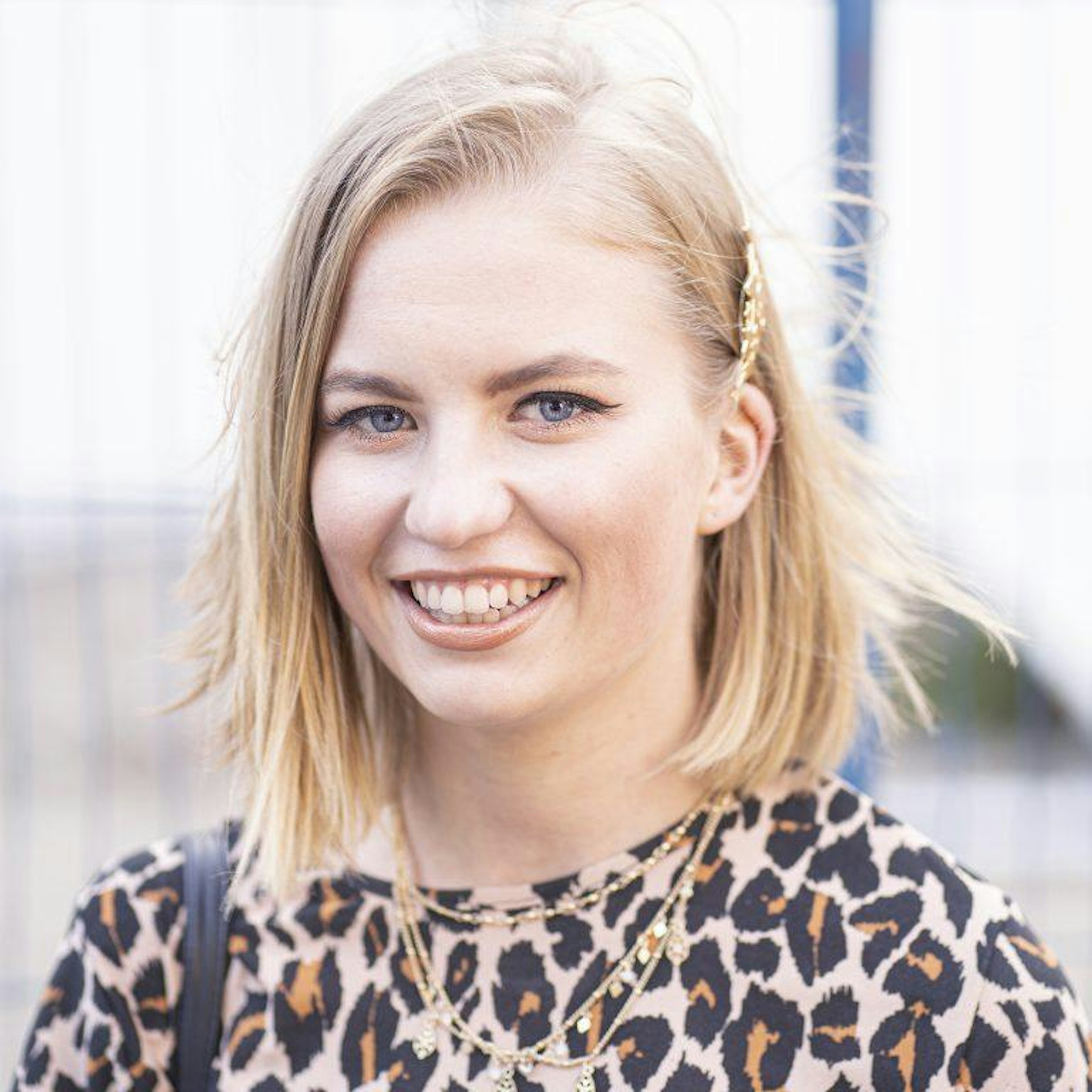 Can you tell us about your work?
My work is called Generation Fortnight. It's about the Army recruitment process and how they are using gaming to recruit new people as young as 11. They start by getting them into the Cadets, and then the Army, because we are 18,000 short of recruitment this year. I also looked into gender, how they have opened up the Army to women these days.
I also looked into gaming and PTSD – it became quite a big study. I looked at the gamers, serving soldiers and veterans, to get their opinions. It's a bit ironic and contradictory that the gamers think that the army is a certain thing, and the army use gaming to help with PTSD, and to avoid reality. So they are sort of using it for contradictory reasons. Morally it can raise some problems. It was quite a deep study.
How about your time at AUB and on the course?
It's been good. I have had quite a tough time – I have a disability, so keeping up with the workload has been tough. As I do documentary, there's quite a lot of travel involved. The technicians have been outstanding – they are the first aiders. They have literally been amazing! They never singled me out, they treat me like normal, like my family do. I don't think I could have made it through the final year without them!
I don't think I used as much of the facilities as I could have, but I fell in love with the Hasselblad! I've even gone and bought one myself! I love shooting with that. They have great resources and the technicians are definitely the stand-out for me.
And finally, what's next for you?
I want to go into Photo Editing, but it's really hard to get into. So, this morning I decided I'm going to Manchester for a month to assist a Photographer there, and just shoot. Then I'll decide where I'll go after that and figure out what's next!
I'm also trying to get involved with collectives, I think people assume it's very competitive in the industry but I've found people have been really supportive.