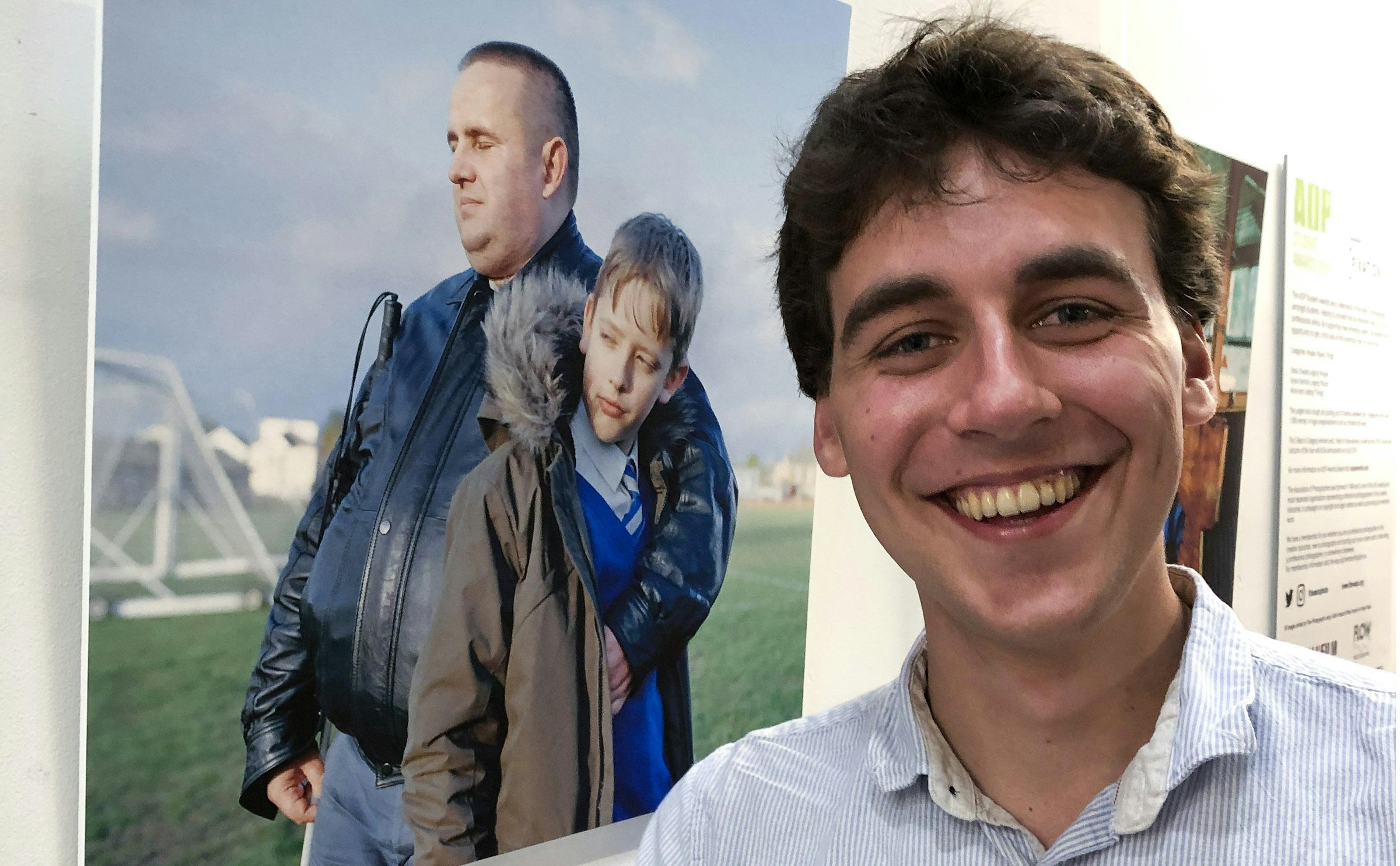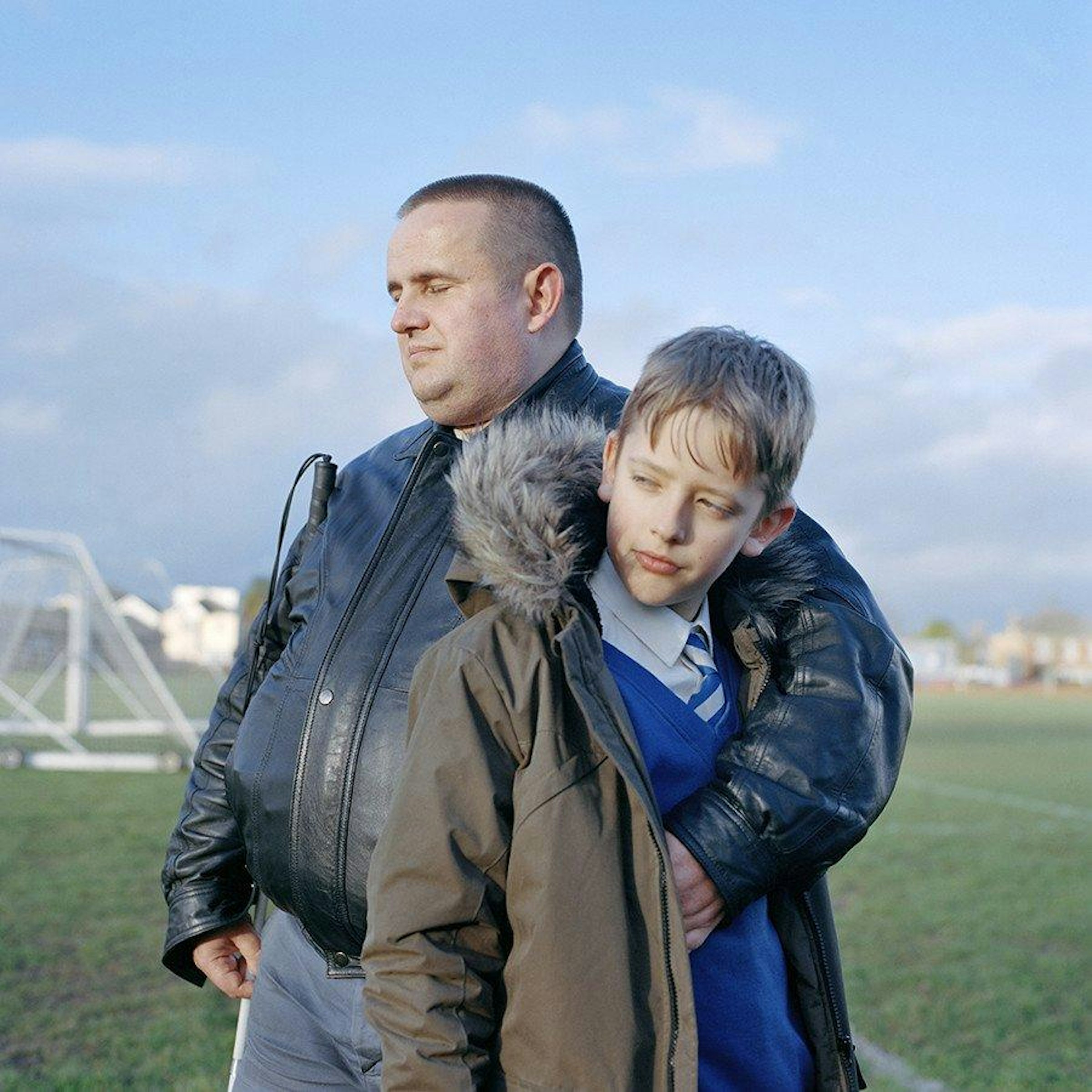 Commercial Photography graduate Gianluca Urdiroz Agati has already won three awards for his reflective photo-essay project A Part Of Me, but now the award-winning social impact image has also been shortlisted for this year's Wellcome Photography Prize 2020.
The research-charity competition, which aims to highlight global health issues, runs across five categories; Social Perspectives, Hidden Worlds, Medicine in Focus, and two in Mental Health, which is this year's special theme. Gianluca's work has been entered in the Social Perspectives shortlist, exploring how health – both good and bad – affects society.
A Part Of Me deals with masculinity between father and son relationships, with Gianluca's contending image exploring the connection between a blind father and his young son on their way home from school.
Talking about his work, Gianluca said: "I looked at different father and son relationships and thought that it was important to show the intimacy between men that isn't usually shown; that closeness and emotional side. I met Adrian and his son walking around a shop, and I thought they had an interesting relationship. After I asked him for a picture, I photographed them on their way from school to home.
"I've really enjoyed my time studying at AUB, and I think I learned a lot. My photography has changed a lot – more so than I thought it would. If I look back at my first year, I can see a big change in my work, in a good way."
BA Commercial Photography Course Leader Conrad Tracy said: "The Course Team and I are pleased, but not surprised, that Gianluca continues to be recognised as an upcoming social documentary portrait photographer, following on from his winning the Association of Photographers Student of the Year, and the Benetton Foundation Scholarship in 2019.
"Developed while studying at AUB, Gianluca's outstanding body of work, A Part Of Me, delves deeper into the human condition, asking us to consider how the relationship between fathers and sons develops, matures and is defined by very human displays of affection, emotion and generosity.
"Every year, our students exhibit works of brilliant quality in exhibitions and competitions across the UK. Gianluca's win demonstrates, more broadly, the immense success that our students and graduates go on to achieve, and the lasting impression that their work has on both industry professionals and the wider public."
Founded in recognition of pharmaceutical entrepreneur Sir Henry Wellcome in 1936, research charity Wellcome aims to support medical researchers by taking on big health challenges and campaigning for better science. The charitable organisation has been behind some of medicine's biggest developments, including antitoxins for the treatment of tetanus, diptheria and gangrene, as well as antihistamines and insulin.
Gianluca's work is to be judged alongside that of 24 other entrants from across 127 countries, with the winners receiving from £1,250 to £15,000. Award winners will be announced on 19 August 2020.