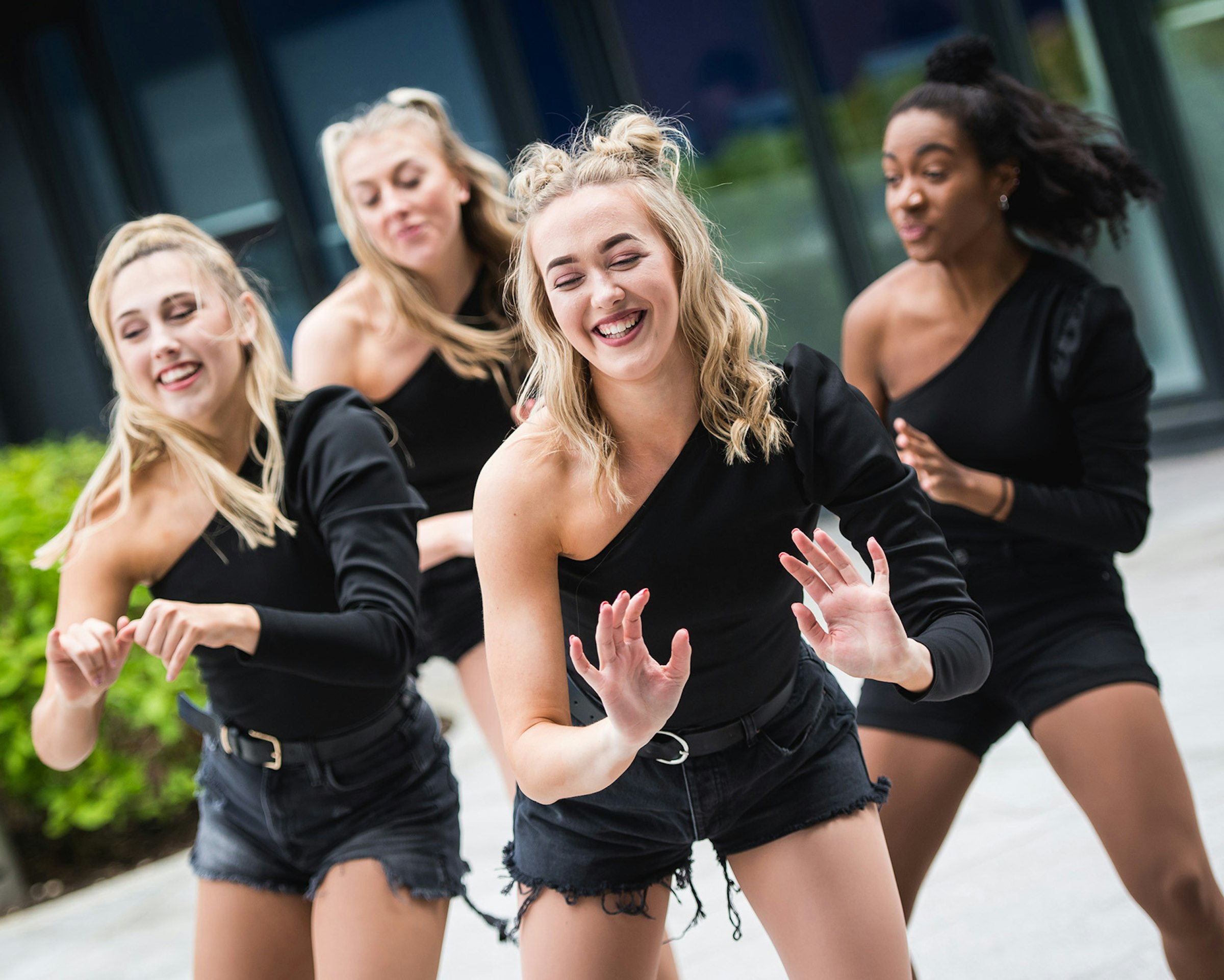 The results place AUB's Dance programme top of the rankings for Dance at undergraduate degree level, rising from 93% in 2018.
The dance programme at AUB is delivered in partnership with Pavilion Dance South West (PDSW) the regional dance agency for the South West region, making the course a unique offer in the sector, with students engaging with the professional industry at all levels of the course
BA (Hons) Dance Course Leader, Jane White, said: "Our Dance programme is about being able to perform, produce, create and collaborate at a high standard, as well as becoming an entrepreneur developing skills to succeed in careers within the creative arts.
"We're so pleased to have achieved 100% in our NSS overall and are honoured to be recognised as a supportive team who work incredibly hard to make the course an inspiring, challenging and creative programme for all our students, in a creative and collaborative environment."
PDSW Communications Manager Lizzy Maries, said: "This score is testament to the brilliant course part-delivered from our venue. We're proud to partner with AUB and it's a pleasure to watch the students grow each year and develop innovative work alongside our professional programme."
Institutionally, AUB has risen more than 80 places in the National Student Survey (NSS), confirming its position as the UK's leading specialist arts university. AUB was found to be second-highest ranking of 164 Higher Education Institutions (HEI's) in the UK for its learning opportunities score, which was more than 7% higher than the national average.
The national survey, which takes into account the views of more than 300,000 graduating students from HEI's across the UK, has seen seven AUB courses score above 90% and 10 further courses score more than 80% in the student satisfaction category.
The results come as AUB retains its Gold status by the Teaching Excellence Framework (TEF) this year; recognising teaching excellence in addition to existing national quality requirements for universities, colleges and other higher education providers.