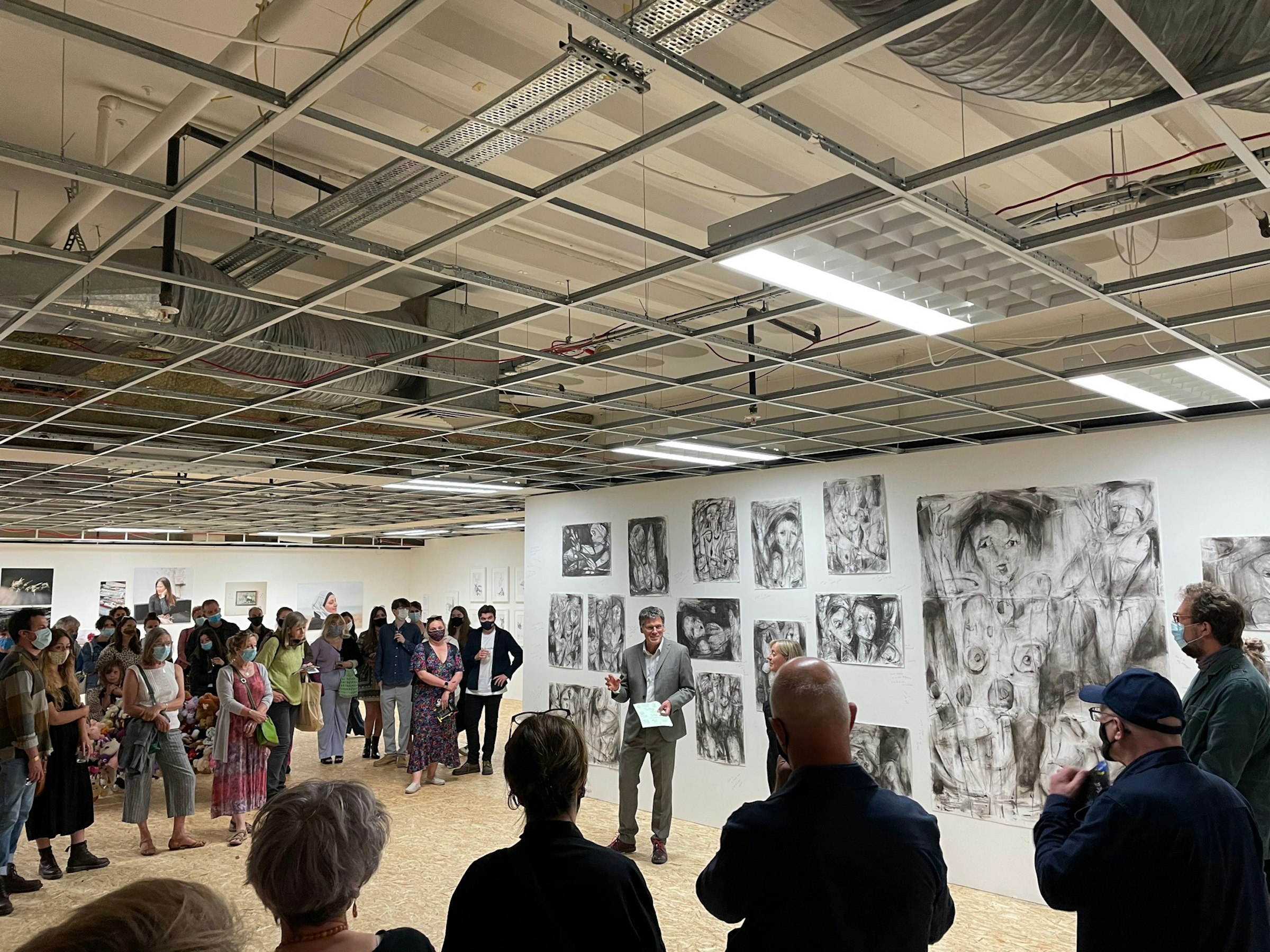 Professor Paul Gough, Vice Chancellor at Arts University Bournemouth (AUB), has put his support behind an open letter to government signed by rockstars, filmmakers and creative industry leaders.
The Vice-Chancellor, who is also Chair of The United Kingdom Arts and Design Institutions Association (UKADIA) is among more than sixty leaders from across the creative industries calling for the government to consider the impact of limiting access to 'skills essential to the UK's economic success'.

Signed by Pink Floyd Guitarist David Gilmour, Film Producer David Heyman and bestselling author Peter James, the open letter has been published in The Daily Telegraph and warns government ministers of the potential risks of funding decisions made without 'fair assessment,' which the group claim could disadvantage the next generation of creative workers.
Sharing Creative UK data that reports more than 300,000 creative industries jobs could be created in the next four years, the letter also suggests that such roles within the sector could generate more than £28 billion for the UK economy by 2025. The news comes as university-sector policymakers continue to ponder over UK Higher Education, where extensive changes are thought to be being considered around fees, loans, and emphasis on STEM subjects.
Professor Gough said: "We are writing to the Government so that we can work in partnership to realise a vision for an ambitious creative global Britain. A UK Creative education is world-class, and it plays a critically important role in both sustaining and growing the UK's creative industries, where a number of roles currently appear on the government's Shortage Occupation List."
Helming the specialist arts university throughout the COVID-19 pandemic, Professor Gough has seen the institution through a period of unprecedented growth, presiding over the launch of AUB's brand-new Innovation Studio, acquisition of the Palace Court Theatre in central Bournemouth, and the completion of a new £10million Campus Halls site.
Joining AUB as Principal and Vice Chancellor in January 2020, Professor Gough has previously held roles as both a writer and broadcaster and is an internationally regarded expert in the work of street artist Banksy.