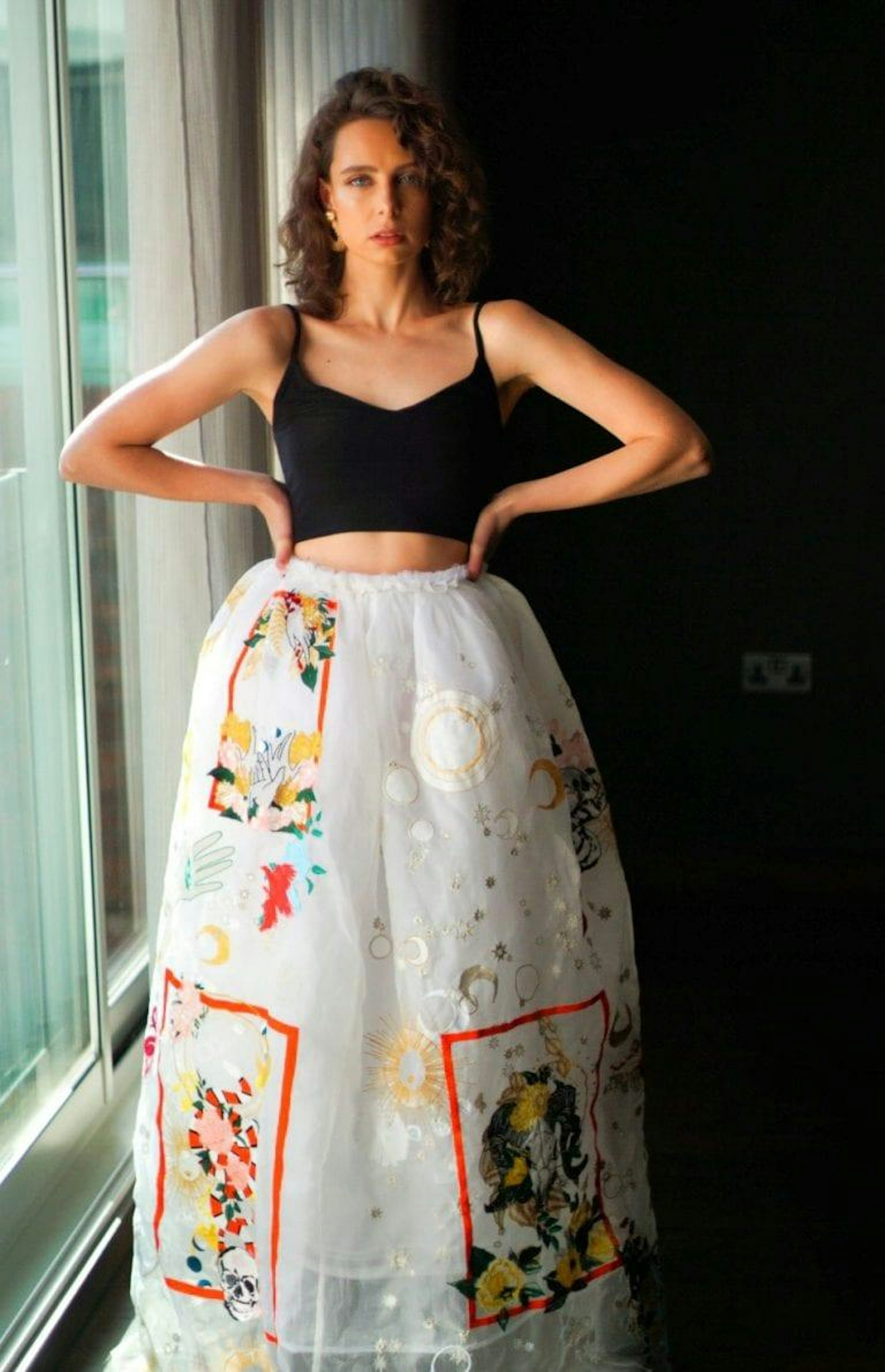 An Arts University Bournemouth BA (Hons) Textiles graduate has won a top textiles award at the 2018 Hand & Lock Prize for Embroidery.
AUB Alumna Amelia Taylor was the overall winner of the Wilcom Digital Embroidery Award, in the fashion category.
Amelia's deigns encompassed a wide range of techniques, materials and drew influences from a variety of different sources.
Amelia explained "My work was inspired by the delicate organic flora and fauna to create detailed embroidered designs exhibiting mystical qualities in sublet and sensitive colours.
"The beginning of the collection was inspired by the style and function of tarot cards, and highlighting what they behold in today's society.
"The focus of this CAD embroidery and sheer fabrics was to highlight and replicate the delicate aspects of feminism.
"I had chosen quite elegant and rich luxurious colours within my colour palette to express positivity within what the tarot beholds and how we look at tarot in today's trend, as a way of looking positively into the future".
Amelia spoke highly of her achievements and the support she received during her time at AUB, saying "I was so honoured to have received the award. It was such a great personal achievement for me and a massive accomplishment to end my time university.
"It was an amazing and eye-opening experience despite it being the hardest three years of my education.
"I was diagnosed with and successfully treated for cancer and I was so grateful to the university for facilitating the process of carrying out my final year throughout my treatment.
"It was only possible due to the support from my teachers and classmates at AUB."