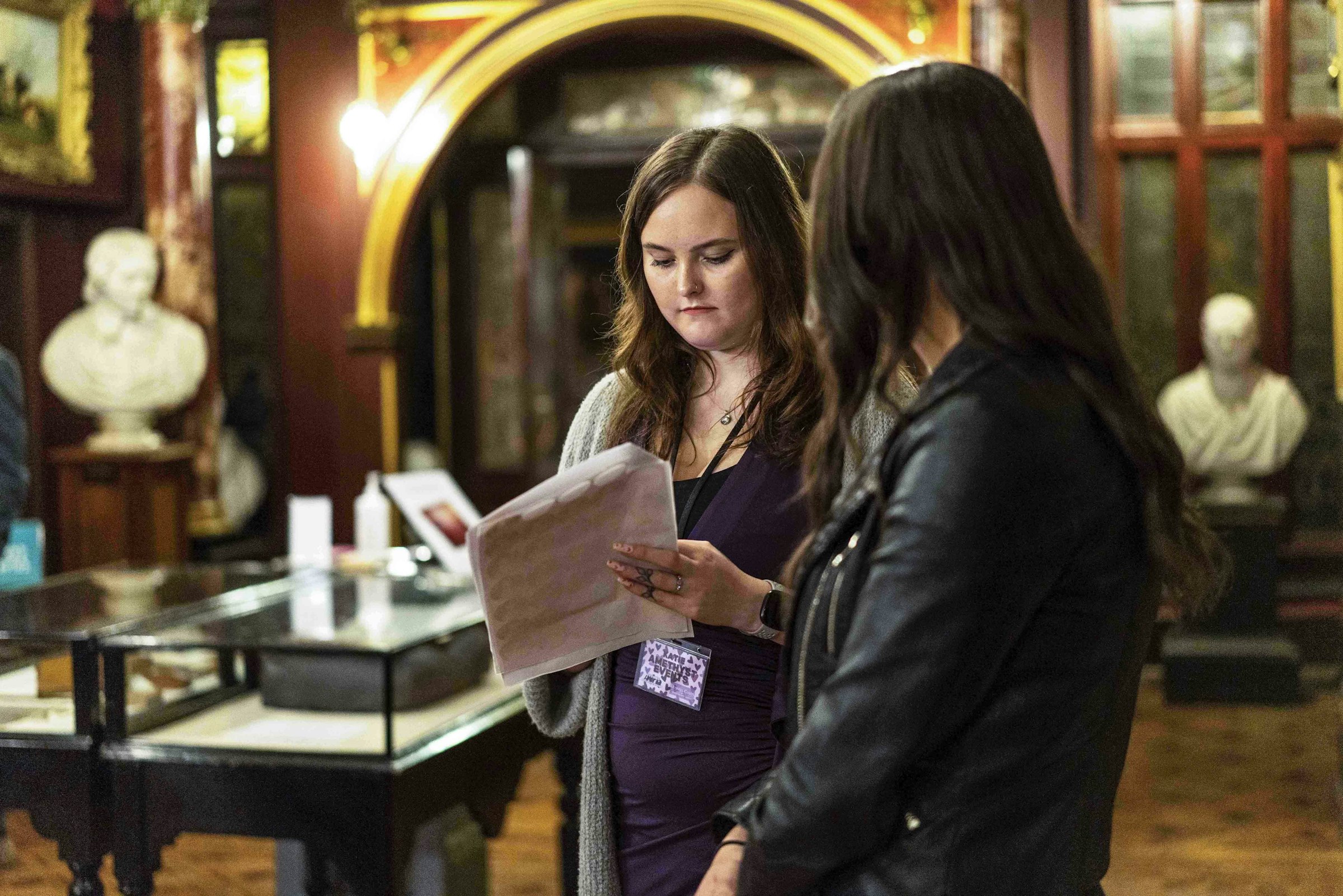 AUB students have been working with the Russell-Cotes Art Gallery and Museum to celebrate the organisation's centenary year.
The purpose-built art museum was given to Annie Russell-Cotes by her husband Sir Merton Russell-Cotes on her 61stbirthday. Sir Russell-Cotes, who became Mayor of Bournemouth in 1894, owned the Royal Bath Hotel and moved to Bournemouth after ill health in 1876.
House of Hearts celebrates the museum's 100th year, looking back on the iconic villa's role as one of Bournemouth's most historic buildings. The event, which was organised by second year BA (Hons) Events Management students from AUB, featured live theatrical scenes recited across the property by BA (Hons) Acting students, with live music transporting visitors to a bygone Victorian era.
Marking the month of Valentine's Day, the event chronicled romantic moments during the lives of Sir Merton and Annie, who travelled across the world to build up a unique and diverse collection of artefacts and artworks.
The Museum's Café also hosted a range of cocktails specifically selected to complement the event theme with the Museum's gardens being lit to enhance features ordinarily not open to the public during evening hours.

Elissa Killey, Learning Assistant at the Russell-Cotes Art Gallery and Museum said: "A wonderful evening was had by all at the House of Hearts event. It was great to work in collaboration with AUB and the creative events students."
Alicia Bermudez Garcia, speaking on behalf of Amethyst Dorset Events team, said: "As one of the last Victorian houses of the era, East Cliff Hall, as it was originally named, was purposefully built as a place to live and showcase the couple's growing art collection and the objects Annie and Merton collected on their travels around the world.
"Built on the clifftops of Bournemouth, the Russell-Cotes Art Gallery and Museum is just a five-minute walk from the pier, yet it is a secluded sanctuary, hidden enough to transport you as soon as you walk through the gardens.
"Our event provided the perfect romantic hideaway for those seeking something a bit different for Valentine's, a moment for adults to be enveloped in the beauty of a bygone era while enjoying the stunning location in its full glory."