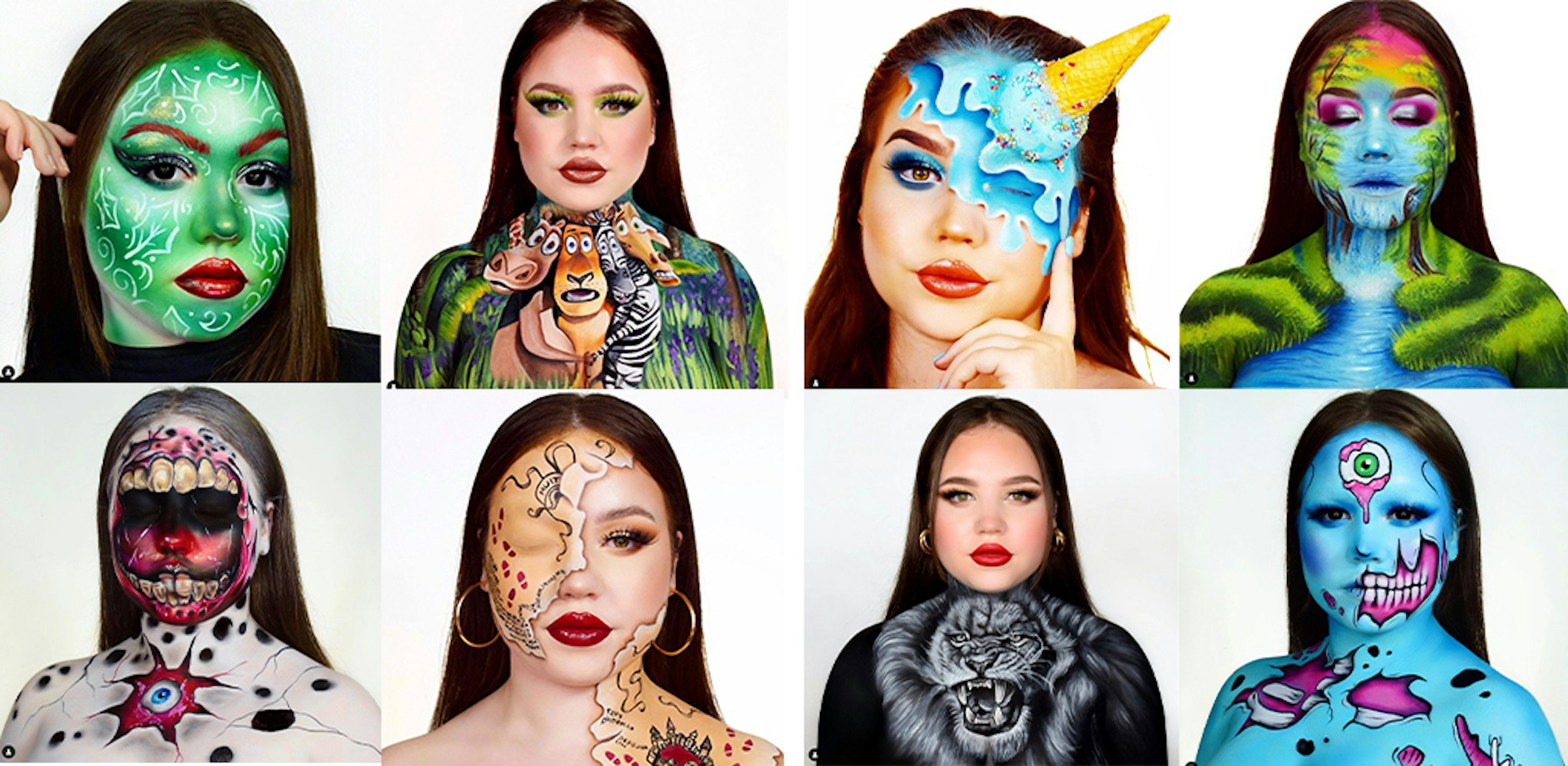 Aspiring Make-up Artist and AUB student Rachel Hawkins has been named a winner at this year's International Beauty Industry Awards.
The final year student, who is studying BA (Hons) Make-up for Media and Performance at Arts University Bournemouth (AUB), has been named Global Student Winner for Best Make-up at this year's International Beauty Awards.
Rachel said: "On the Make-up course, we take part in a study unit called Professional Identity and within that, we're encouraged to enter competitions with our work. The standard of the work was just so high, with all entrants having really professional photographs of the work too.
"I wanted to enter something that was incredibly realistic and detailed, but I really didn't see myself making the semi-finals! I'd heard of and seen Warpaint Magazine before even starting my studies at AUB, but I never expected them to feature my work and name me as a winner!"

Speaking about her future in body paint, Rachel added: "I'd really like to go into body painting after Graduation, it's my niche and it's something that I really love. Taking part in IBI has given me the confidence to enter more competitions and festivals – I even entered another body paint competition last week.
"My advice is never underestimate yourself. Everyone is their own worst critic, but above all, I'd recommend people get out there and enter more competitions."
Kat Auger-Fisher, Lecturer in Make-up for Media and Performance, said: "We put a huge emphasis on employability and individual entrepreneurship at AUB – our students need to be entirely focused, ready and engaged for the industry they'll be heading into, often fresh from graduating.
"Rachel's exceptionally detailed and realistic body paint is a great example for how our students can compete over international stages across the world, often against experienced Make-up Artists already practising in-industry.
"The whole team here are incredibly proud of Rachel and her outstanding work; we can't wait to see what she might go on to create next!"
As an artist-funded platform, the IBI Awards were founded to celebrate the craft of beauty artisans around the world — artists from 55 countries entered the recent competition, and they're creating unique and potentially life-changing opportunities for student artisans.
Their mission is to give beauty artisans an international platform to be recognised, offer an all-inclusive outlet for opportunity, and cultivate a global community of discovery and inspiration.