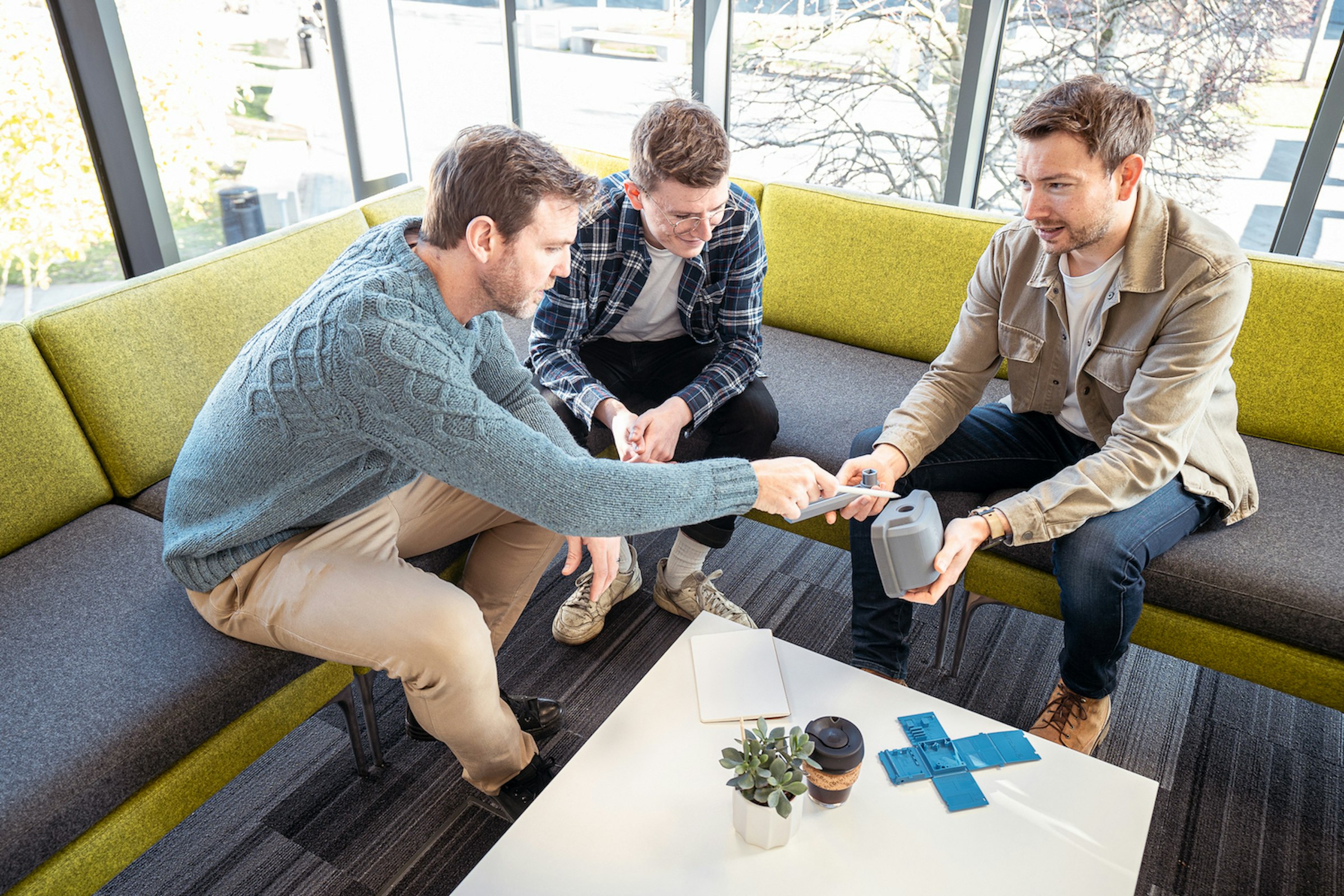 Arts University Bournemouth (AUB) has been recognised for providing excellent opportunities and support to graduate start-up businesses and contributing to local growth, community engagement and regeneration, in the latest government report examining how universities serve the economy and society.
Developed by Research England and now in its third iteration, the Knowledge Exchange Framework (KEF) identifies and evidences areas of expertise for universities in key areas, benchmarking them against characteristically similar institutions.
The report highlighted AUB's work in developing graduate businesses and working with local businesses to support local growth and regeneration. In fact, when compared with other participating specialist arts providers, AUB finds itself in the top 15%, achieving the maximum mark of 'very high engagement'. Collaborating with the third sector was also highlighted as a strength.
AUB's work with local businesses and organisations champions creative entrepreneurial skills and the abundance of talent within the region. Counted amongst its partners are LUSH, Sunseeker, Tricuro and the RNLI.
Of their experience partnering with AUB, Skye Algera from LUSH's Packaging R&D Team commented: "AUB and the Innovation Studio's collaborative approach to work has been refreshing and educational, providing access to equipment and expertise that would otherwise be inaccessible. The Innovation Team has provided much appreciated expertise and guidance on not only how to run helpful tests, but also wider insights on how research can fit into a wider product development process in the industry."
Through the combined efforts of AUB's academic staff and Innovation Team, the University holds longstanding strong connections with industry. Dan Cox, Head of Innovation and Knowledge Exchange says:
"At a time when the value and importance of Higher Education in the UK is under attack, it's fantastic to see the Knowledge Exchange Framework highlighting the contribution the sector can make to our respective local economies and the wellbeing of our communities.

"At AUB, we're proud of the work we've done so far to support people wanting to start their own business, businesses that want to experiment and innovate and helping creative practitioners develop the skills they need. And we're privileged to work with a network of extraordinarily talented people across Dorset who are out there taking risks and trying to build something in an increasingly difficult environment."
When asked how the latest KEF results will impact AUB's approach to innovation activity, he added: "As creatives we're never satisfied, so this report isn't 'job done' but rather spurs us to look at how we can improve our support and work even better with current and future partners and the community."
AUB has successfully carved out a place for itself as a hub for industry engagement and regional enterprise, thanks to its state-of-the-art Innovation Studio. The studio is an exceptional resource that offers access to creative technologies and expert practitioners with a focus on collaboration, high skills development, entrepreneurship, research, and prototyping.
The Innovation Studio provides support to start-ups through their unique business mentoring scheme, the Residency Programme. Specially designed to support early-stage ideas, the scheme prepares participants – many of whom are AUB graduates – to manage their own creative career and launch their business.
Lydia Palmer, AUB graduate and Innovation Studio Resident, says: "As a start-up business owner, I lacked knowledge regarding the steps I needed to take, such as registering my business, obtaining insurance, and effective marketing. However, enrolling on the Innovation Studio's Residency Programme transformed everything. The Innovation Studio has been instrumental in educating and guiding me in the right direction. I'm grateful to have a support system that I can rely on for any technical assistance I might need."
At the start of October, AUB will be welcoming the next cohort of entrepreneurs to its Residency Programme and is actively looking for industry partners to continue its commitment to forge strong connections with the local community and act as an advocate for creative business talent.
Learn more about AUB's Innovation Studio and its programmes.