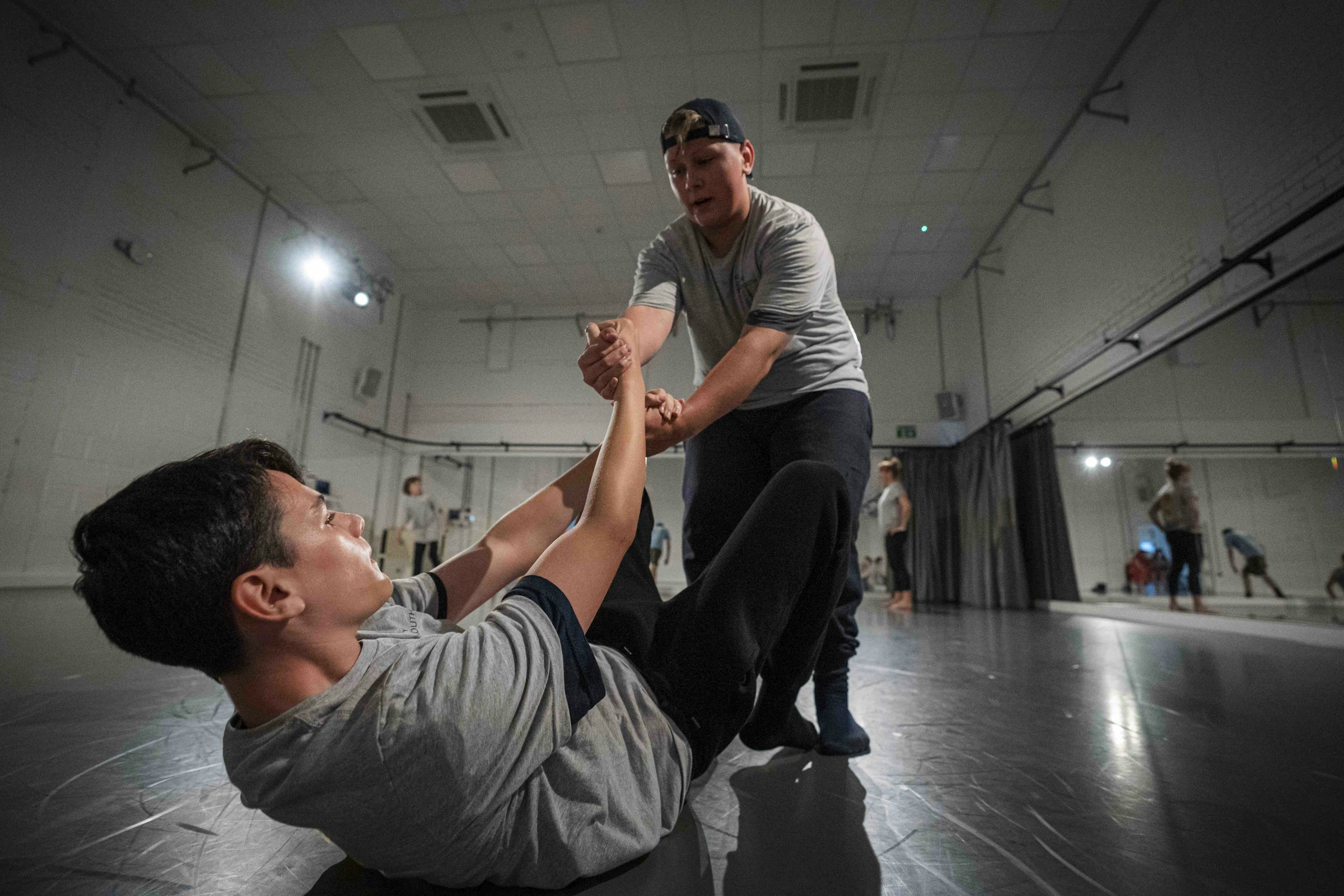 University staff from Arts University Bournemouth's Access and Participation Team are celebrating two wins at the prestigious HELOA national industry awards, including the coveted Best Practice Access, Outreach and Recruitment Award.
HELOA, the UK's professional association for access, recruitment and outreach staff working in Higher Education, held its annual conference in Newcastle Upon Tyne, where shortlisted teams from across the UK were invited to present their work.
AUB's Access and Participation Team is central to the University's delivery of civic and social commitment; developing, delivering, and evaluating a range of progression activities to support participation into higher education for young students from under-represented groups.
Led by Dr Alex Blower, Access and Participation Manager, the team shared an overview of their Being a Boy project, an extra-curricular series of talks and workshop for working class boys, whose progression into higher education is among the lowest in the country.
Engaging with the challenge of stark disparities in GCSE attainment for boys on Free School Meals, the Being a Boy project provided fully-funded places on selected creative workshops, designed explore the themes of masculinity and identity with young men.
Alex said: "We are delighted that our work on boy's attainment has been recognised as an example of best practice in the sector. Closing the gap in GCSE attainment for working-class boys is an endeavour which will take a huge collective effort and strategic commitment across the education sector. It is our hope that the Being a Boy project constitutes the first step on this journey."
Speaking about the team's award wins, Professor Paul Gough, Vice-Chancellor at Arts University Bournemouth, said: "We're so very proud of the work of our Access and Participation team, who continually strive to lead the sector with their award-winning work.
"Being a Boy strongly aligns with our values and mission, as a university that continually makes a real difference to the communities we serve. Creativity liberates talent, and we are delighted to be working with so many inspirational young people and educational partners to transform lives through creative education."
The team also won the Best Practice Collaboration Award for a collaborative project with the Universities of Winchester and Portsmouth. 'Learning to Level-Up' engaged school practitioners in a series of talks designed to develop knowledge of the factors which contribute to disparities in education outcomes.
The project encouraged partnership between universities and schools, to improve attainment and progression to university level study.