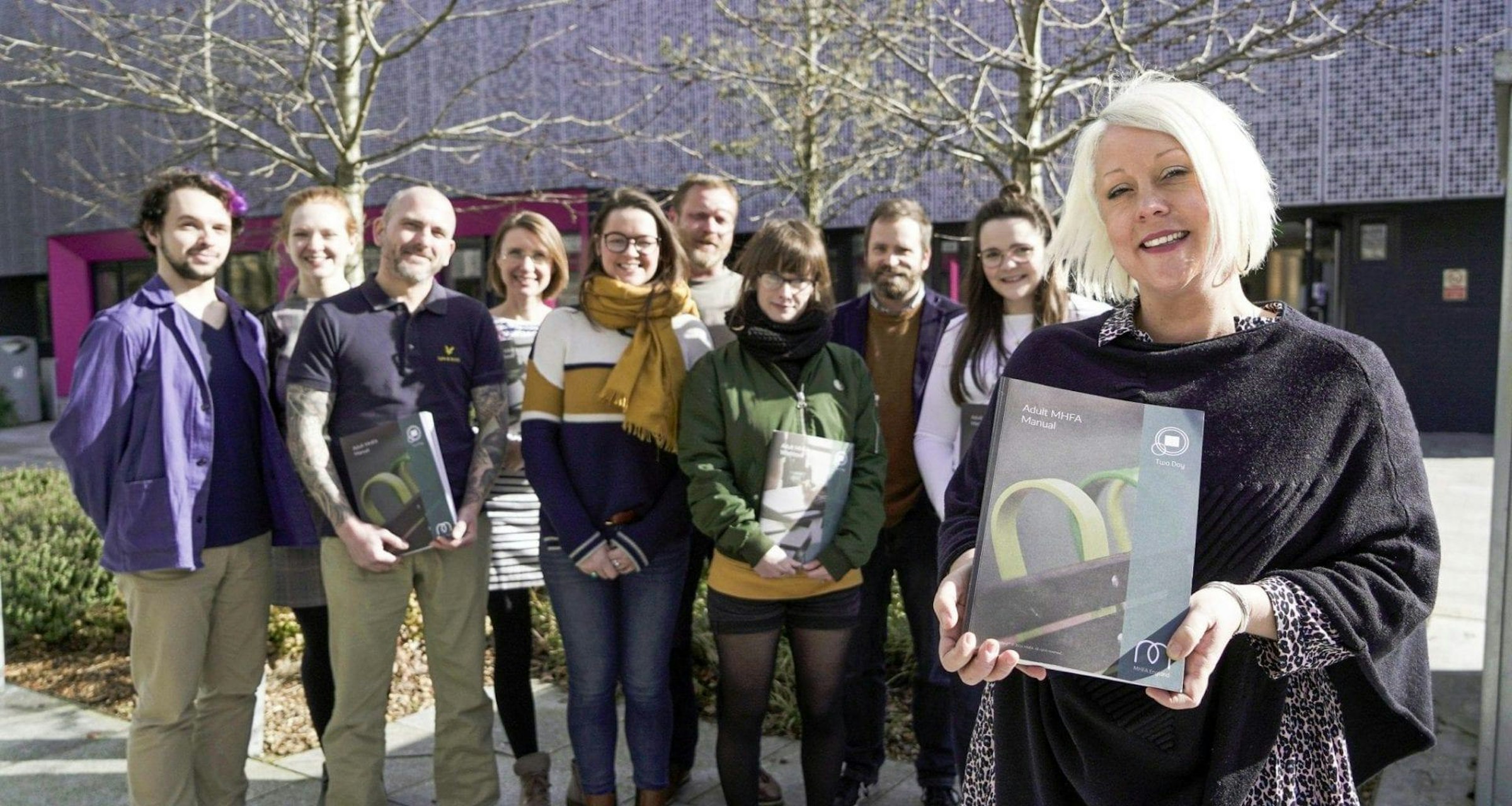 Arts University Bournemouth (AUB) has been placed top of a league table looking into mental health first aid provision per student in UK universities.
The research, developed in response to a freedom of information request to all UK universities, has seen AUB take the top spot after training more than 200 of its staff in Mental Health First Aid.
The university began its Mental Health First Aid (MHFA) training programme last year, offering staff the option of undertaking an accredited course during their working day. After completion, a staff member becomes a qualified Mental Health First Aider
AUB's courses, accredited by Mental Health First Aid England, consist of a number of sessions detailing various conditions, disorders and situations, as well as effective techniques for aiding and responding to a range of different mental health-related scenarios.
Launched in 2017, the UK's MHFA scheme was developed by the Department of Health and accredited by The Royal Society for Public Health as part of a national approach to improving public mental health, with more than 114,000 first aiders trained by 1,600 certified instructors.
New figures show that AUB has 58 qualified staff members per 1,000 students, putting the university ahead of neighbouring universities in the South like Bournemouth University, University of Southampton and University of Winchester, and ahead of fellow table leaders University of Leicester, with 38 mental health first aiders per 1,000 students, and Plymouth University with 26.
Celia Johnson, Senior Wellbeing Officer at AUB, who launched the sessions, said: "We're incredibly proud of our staff and their genuine desire to undertake quite a challenging and comprehensive course that really delves into a range of different conditions that can affect all people throughout their lives.
"This table result further emphasises and highlights our caring community at AUB, and how our staff are recognising that skills in this important area can help themselves as well as others."
She added: "Together, with in-depth and detailed training, we're all able to develop our skills in mental health awareness, leading to a more open, informed and resourced society that is able to help those experiencing mental health issues."
AUB Senior Press Officer Jonathan Beal, who took part in the training programme, said: "I took part in AUB's course for a couple of different reasons. I come into contact with our staff and students on a regular basis, so I felt that with MHFA training, I would be confident in my ability to help someone if needed.
"I've got friends that have struggled with mental health issues in the past, and it's been hard to know how best to help. MHFA training gave me the confidence to detect, spot and recognise the signs and symptoms of mental health conditions, and the ability to discuss problems with people affected."
AUB offers a dedicated counselling service for all students, offering confidential advice, support and guidance, as well as a number of wellbeing initiatives for both staff and students.
A MHFA two-day course will also be offered to graduating AUB students as part of the AUB Advantage employability training programme, which offers creative career support to alumni, undergraduate and postgraduate students.
To read more about AUB's range of support services, visit: www.aub.ac.uk/wellbeing.