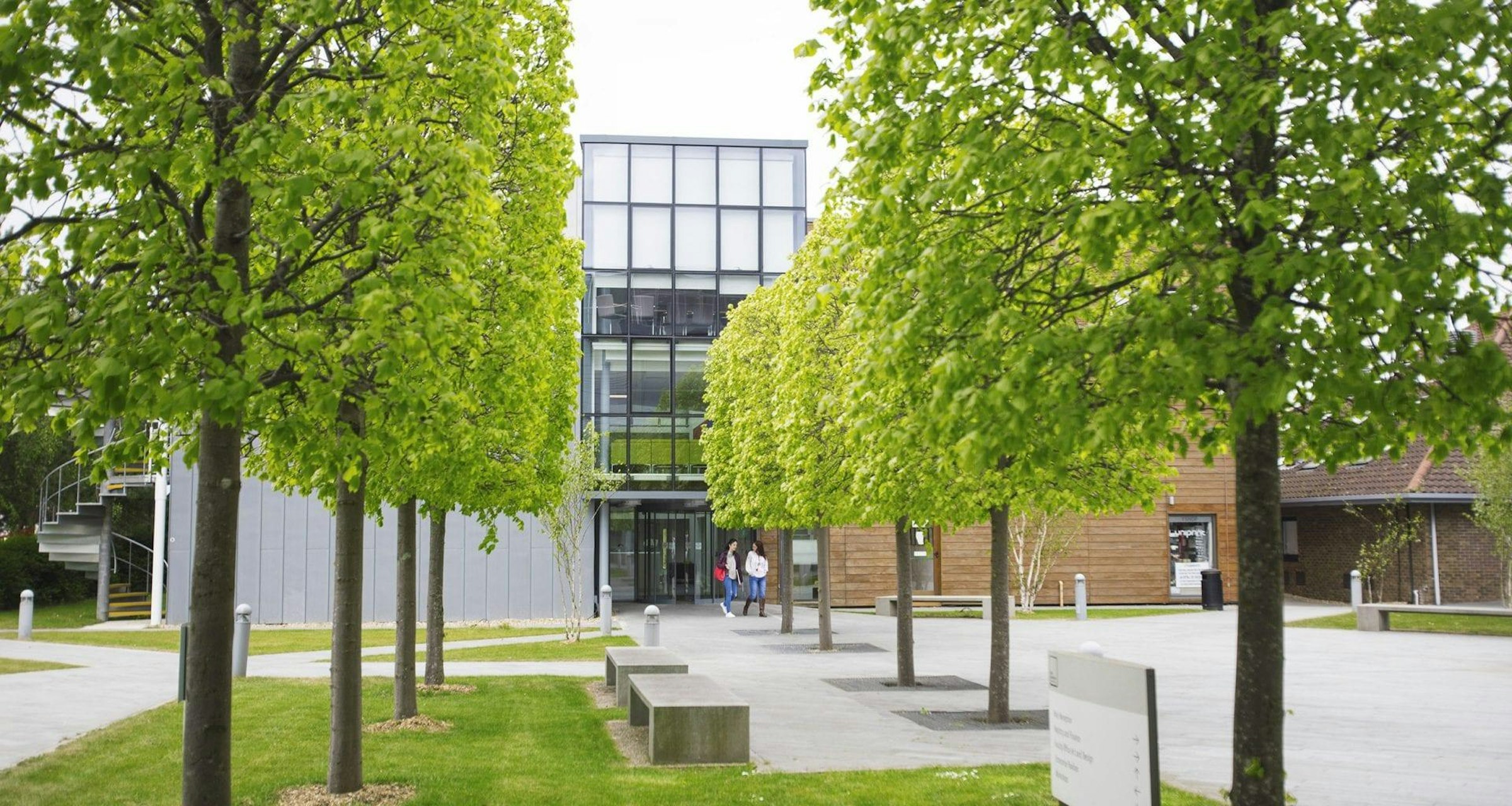 This year, The Sunday Times has designated Arts University Bournemouth (AUB) a top 50 university in its Good University Guide, raising eight places to 43rdin national ranking, as well as the top arts institution for teaching quality, student experience and graduate prospects.
The result signifies continued success at AUB, as the institution achieved an unprecedented 80-point rise in the National Student Survey in July and maintained its Teaching Excellence Framework (TEF) Gold ranking for outstanding teaching, learning and student outcomes in June.
AUB achieved the highest teaching quality score across UK arts institutions (84.9), ahead of competitors University of Arts London (76.3), Falmouth (81.1) and Norwich University of Arts (81.6).
The Poole-based university also scored highest in the arts specialist institutions in student experience (82.9), ahead of Leeds Arts (79), University for the Creative Arts (78), and Goldsmiths (72). AUB also scored highest in the arts sector in its degree completion score (90), which looks at the proportion of students projected to complete their degrees.
Alastair McCall, Editor, The Sunday Times Good University Guide, said: "Arts University Bournemouth has been hovering on the edge of The Times and The Sunday Times Good University Guide's top 50 for the past two years, with a gold rating by the TEF underlining its achievements.
"This year, it goes one step further with student satisfaction rising by a startling amount, ranking the university 7th nationally for both measures derived from the National Student Survey, covering teaching quality and the wider student experience."
Regionally, the university has emerged a strong contender in the South West region, being the only specialist institution featuring in the top five, which includes UWE, Bath, Bristol and Exeter.
Professor Stuart Bartholomew, former Vice Chancellor at AUB, said: "The Sunday Times University Guide places Arts University Bournemouth as the best modern university in the South West region, as well as the top arts institution in terms of teaching quality and student experience.
He added: "We are a leading specialist university of art, design, media and performance and we're very proud of our work with graduate employment prospects, experiencing the highest score in the arts sector."
AUB graduates have gone on to work in a diverse range of careers and roles across the fashion, arts, design and film industries, with alumni including fashion photographer Nick Knight, film director Edgar Wright and television presenter Mel Giedroyc. This year, Fashion Designer Vivienne Westwood was named an Honorary Fellow of the university, alongside Pompidou Centre architect Mike Davies and BSO Chief Executive Dougie Scarfe.