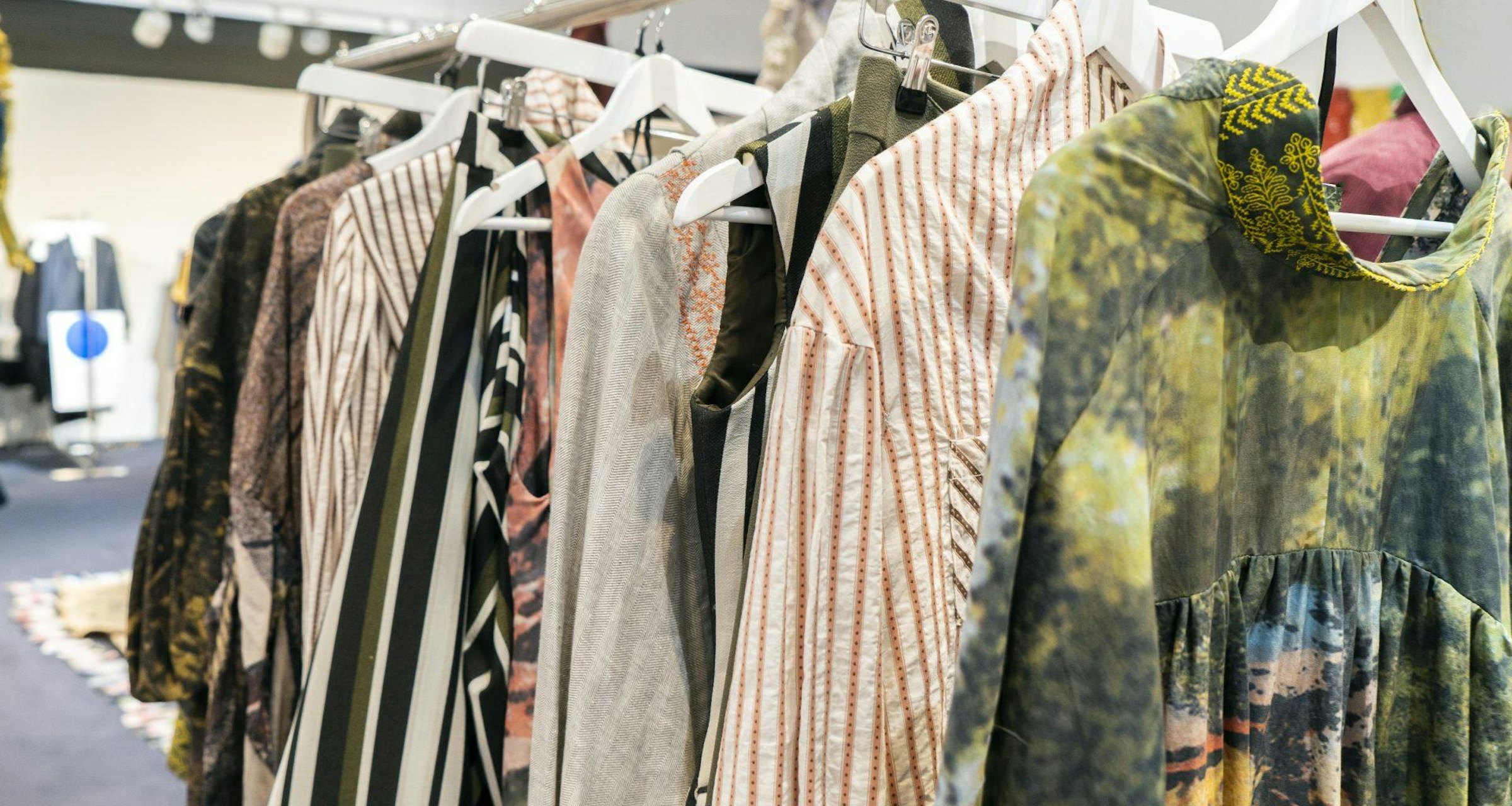 The BA (Hons) Fashion graduate, who moved to Bournemouth from Estonia to study in 2016, developed his collection around his Estonian heritage, fusing together traditional elements of folk dress with more contemporary styling inspired by the observation of dancers Martha Graham and Maya Plisetskaya and their movements.
Janislav's collection uses 100 per cent natural fabrics and was created during his time studying BA (Hons) Fashion at AUB. The collection has been debuted at the centre of London Fashion Week, in the #PositiveFashion Designers Exhibition at 180 The Strand in London's Covent Garden.
Across the week, some of the world's biggest fashion names, including designers Victoria Beckham and Alexa Chung and supermodels Irina Shayk and Kendall Jenner, have made appearances at the star-studded event, which informs the fashion industry's collections for the coming year.
The garments were created using digital pattern cutting software, minimising waste through 3D modelling. Speaking about his work, Janislav said: "I was selected as one of the top graduate fashion designers of Graduate Fashion Week 2019 and also as a finalist of the British Fashion Council Givenchy Competition, so this year has been really good for me.
"I'm mostly focussed on digital fashion and all of my pattern cutting and prints are done digitally using the Lectra software, because I've found that nowadays there's sustainable technology which we can use to save paper and fabric."
He added: "For me, it was a great three years at AUB, which I spent with an amazing team which supported and helped me – I feel a great deal of gratitude to them and the job that they do."
Attending the showcase, Elena Crehan, Senior Lecturer in Fashion at AUB said: "The exhibition is all about promoting sustainability, and because Janislav used the Lectra software to do his pattern cutting, it's a really sustainable process that cuts out waste produced in prototyping.
"It's essential that students are thinking about sustainability in their process – fashion has a had huge impact on the environment and is traditionally seen as one of the least sustainable industries, but there's now a lot of focus on reusing things, sustainable fabrics, and creating fashion in a sustainable way.
She added: "It's really exciting to see Janislav in this environment, it's such a pleasure to see our students become so professional and humble, while really owning their success and enjoying it."
AUB's fashion graduates have gone on to work as stylists, buyers and designers at companies including Burberry, Massoni, and Ralph Lauren.