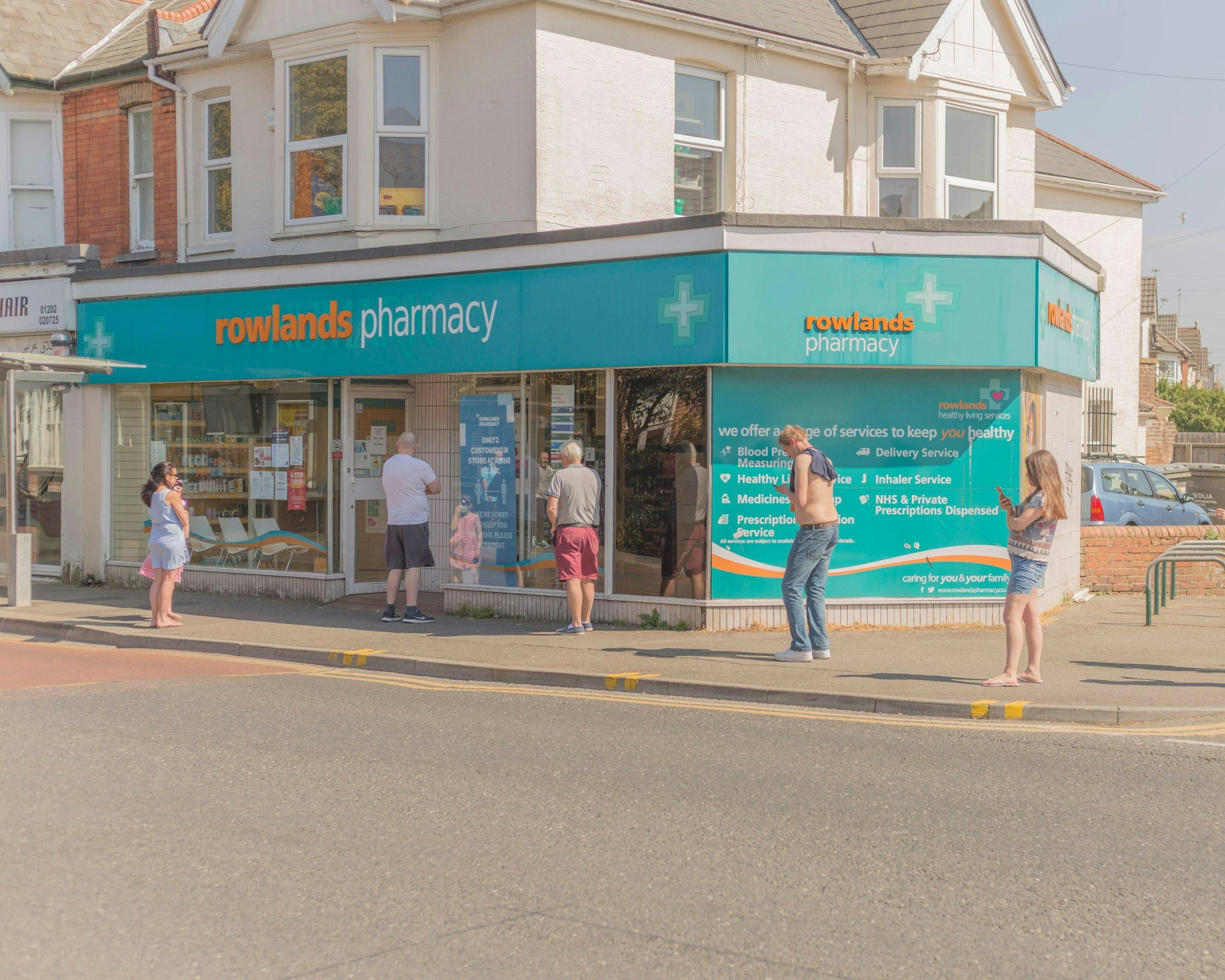 AUB students Udochukwu Emeka-Okafor and Robert Kiernander have both been selected as winners of the EIZO Student Photography Award 2020, with fellow student Myles Morgan Bailey also commended by judges for his competition entry.
The winning Commercial Photography students have been recognised by the professional monitor screen giant EIZO as some of the 'best in new creative image making', triumphing over 406 fellow photographers from more than 70 UK universities.
The student winners, who share the title with fellow photographer Zoe Storer, have won an EIZO ColorEdge CG279X monitor worth more than £1,500 and a work placement with a professional photographer.
Robert's project, Hours Worth, documents the photographer's experiences in Bournemouth throughout the COVID-19 lockdown, exploring the juxtaposition between the freedom of an hour's exercise time amidst a backdrop of isolation and captivity.
Robert said: "Hours Worth started off from taking my camera out during my hours worth of allocated exercise time. I still wanted to exercise myself and my eye, and with not shooting for a prolonged amount of time, I was itching to do something.
"Going out constantly, I realised my photos were turning into this series; images that show a juxtaposition of this idea of freedom yet still entrapment, and how this had made me feel."
He added: "When I found out that I'd won, I was so overwhelmed with excitement – I couldn't wait to use the new EIZO monitor, and also have the opportunity to work with Alistair Taylor-Young on placement."
Judging the work as his favourite entry from across the competition, Condé Nast photographer and panel judge Alistair Taylor-Young said: "I chose Hours Worth for explaining tragedy in the context of time and observation use of delicate colours and composition. It shows a lovely instinct for reportage and an excellent use of the restrictive one hour."

Meanwhile, Udo's short fashion film Beings explores themes of masculinity and femininity through androgynous fashion; challenging gender stereotypes with both male and female models interchanging their roles, styles and personas.
Udo said: "I am over the moon to be one of the winners of the 2020 EIZO Student Award! This is a huge achievement for me! The more I learn about photography and film, the more passionate I become about developing my career within the industry.
She added: "Going into my third year of study at AUB later this year, I hope to keep working on projects that I am passionate about, as well as continuing to create exciting and innovative projects. I look forward to my work placement with Helen Jennings, whose work I very much admire, and I am thankful to EIZO for this invaluable opportunity."
Speaking about Udo's entry, editor, curator and co-founder of award-winning media brand Nataal Helen Jennings, said: "Her film has a playful energy, excellent casting and is delivering a timely message about gender. The voiced archive interview, retro, filmic feeling and music all also bring layers of interest, which makes it an excellent piece of work."
Hayley Osborne, Head of Marketing and Communications for EIZO Limited, commented: "We are always blown away by the exceptionally high standard of work entered and wanted to say an enormous thank you to all those involved, in what has been an unusual year. The amount of entries received during lockdown shows how creativity always shines through.
"Massive congratulations to Robert, Udochukwu and Zoe on being the 2020 winners for their amazing work and we wish them all the very best on their placements, which will give them a kick-start into a successful career in the creative industry."