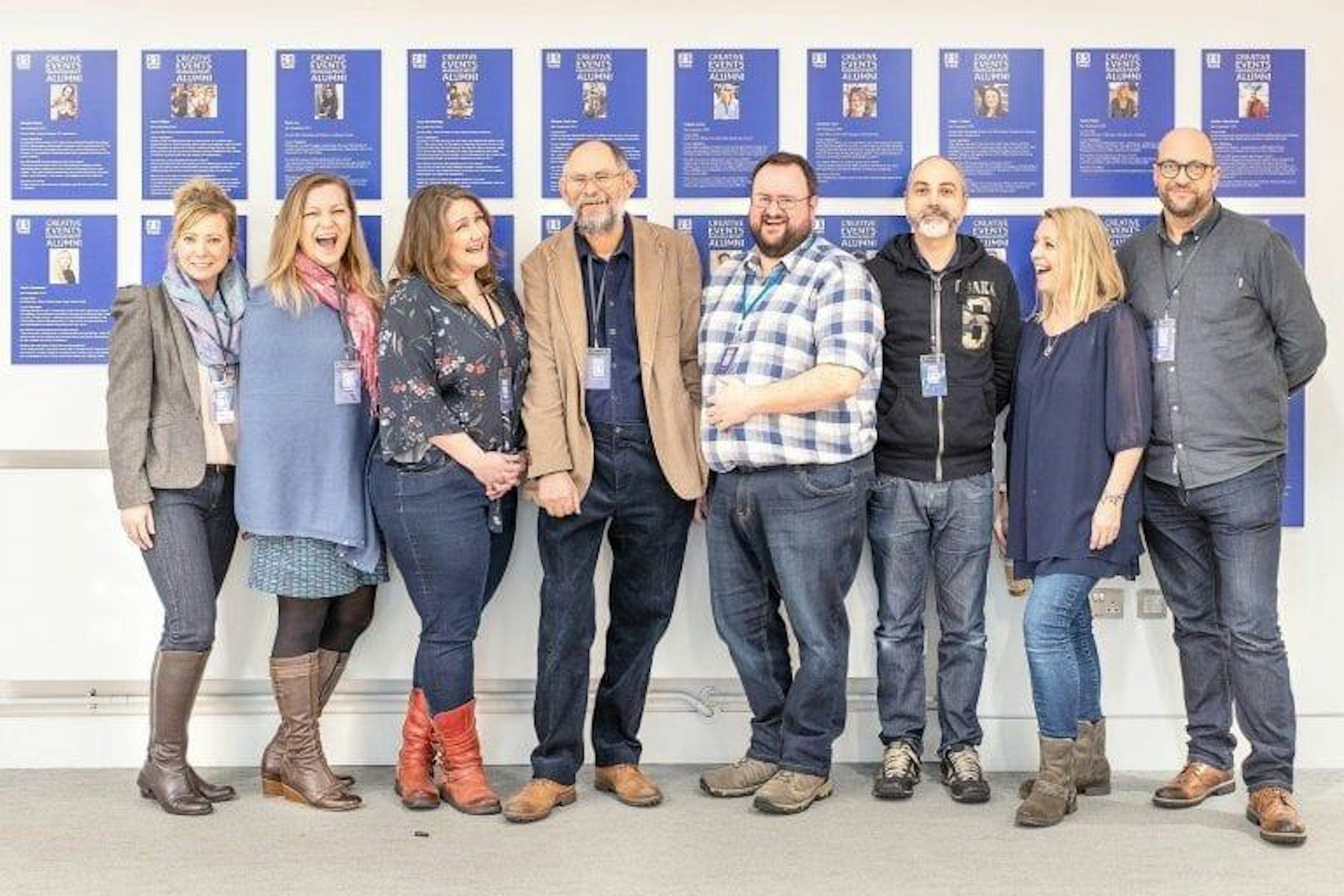 Arts University Bournemouth welcomed alumni, friends and past staff back to campus to celebrate 25 years of the Creative Events Management course, one of the oldest of its kind in the UK. The event provided a nostalgic return to the university community for over 100 CEM alumni, celebrating their achievements since graduating.
Professor Stuart Bartholomew, AUB's Former Principal and Vice-Chancellor, said: "Celebrating 25 years of the progress of this course is a great occasion, and the spread of talent represented by our CEM alumni is impressive.
"The course has acted as a launching pad for so many successful careers in the event industry, and they are engaged at a global level across a range of sectors. Our students have gone on to work for world leading organisations and include Holly Brooker, who has worked for Stormzy and Kylie Minogue. Lucy Woodbridge, Head of Visitor Events at the Natural History Museum created a four-month leaving party for Dippy the Diplodocus at the museum attracting thousands of visitors, before he left on a UK tour. Events are about having your fingers on the pulse on what the public will respond to, which our graduates can achieve in abundance".
The event also saw inspiring speeches from Richard Wright, the very first course leader for the degree, and led the course for sixteen years, CEM alumni and gallery curator Violet McClean, and Giorgia Garancini, AUB's current Student Union President.
Richard Wright commented: "It is really pleasing to see that the course has continued to grow and thrive over the past 25 years, and it is such a joy to see so many of our past students here today. Talking with them, I can see that they have gone onto some really wonderful opportunities, which is what we had always hoped."
Alumna Jo Vidler was the event's Keynote Speaker. Founder of Wilderness and Secret Productions Jo is recognised internationally for her creative innovation in growing the popularity of festivals which she said have grown from 400 to 4000 in the UK since she graduated. Jo is now Creative Director of elrowFamily in Barcelona, which runs over 100 exuberant dance parties and shows around the world each year.
The celebration took place in The Gallery at Arts University Bournemouth and played host to a wide variety of returning talent, including Poppy Handy, Managing Director of Port Eliot Festival, Robin Collings, co-founder of Shangri-La at Glastonbury and Jimmy Cregan founder of Jimmy's Iced Coffee.
Mary Oliver, Dean of Faculty of Media and Performance, said: "It has been a pleasure to welcome back so many distinguished alumni who have travelled far and wide to be here. This event is an opportunity to acknowledge formally the impact that this course has had on the success of the creative industries globally and this wonderful legacy is maintained by our present and past students."
An exhibition celebrating the 25th anniversary is displayed in TheGallery AUB and is open to the public this week.