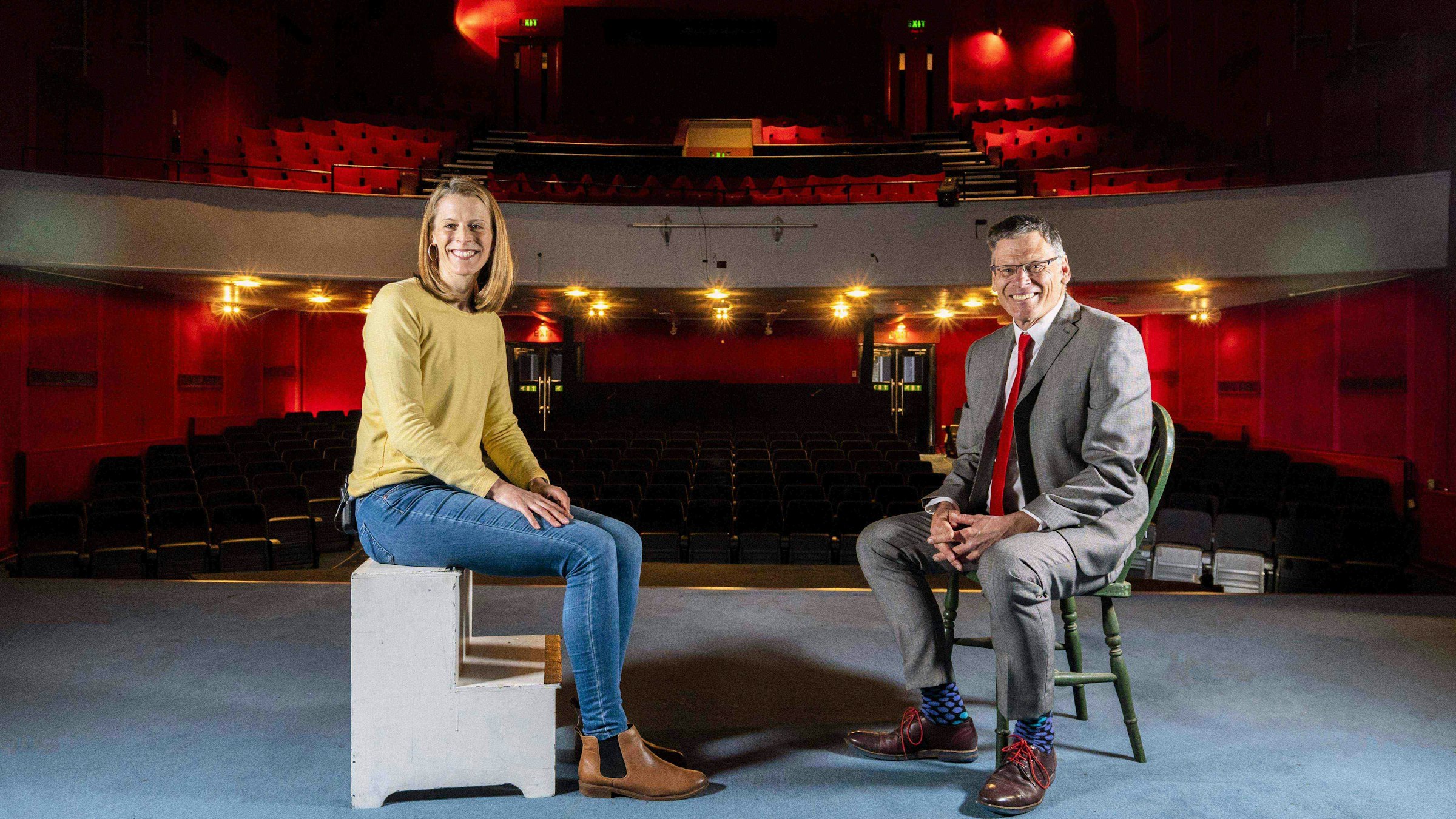 In a hugely positive move for arts, music and performance in Bournemouth, Arts University Bournemouth (AUB) has shared its campaign to renovate and restore Bournemouth's iconic Palace Court Theatre.
Following the university's successful purchase of the last surviving 1930s art deco theatre in Bournemouth earlier this month, plans are now in place to see the site on Hinton Road restored back to its former glory as a teaching space and fully functioning performance venue; complete with a 400-seat auditorium, interval bar, and rehearsal space.
The substantial investment comes as the university embraces a new strategic plan which specifically promotes community and civic responsibility.
In recent years, the university has committed to the construction of a brand-new Innovation Studio space for emerging new Dorset-based businesses and partnered with Dorset LEP to fund local business innovation. AUB has awarded £200,000 of innovation grants to Dorset-based start-ups and SME businesses, and has invested more than £750,000 to support local businesses and offer equipment and specialist expertise.
Speaking about the new performance venue, AUB Vice-Chancellor Professor Paul Gough said: "AUB's acquisition of Palace Court Theatre firmly brings to life our ambitions to invest in the local area, particularly through key assets that contribute to business creativity, arts provision and skills development.
"AUB's Palace Court Theatre project further demonstrates the university's ongoing efforts to help protect, preserve and enhance the UK's highly respected arts and culture industry, which brings more than £10 billion to the UK economy per year, and provides employment and opportunity for more than 220,000 world-class creative minds of the future, from actors to set designers, filmmakers to costume makers."
He added: "Soon, we'll also be able to offer an opportunity for patrons to come aboard and join the project; helping us to create a lasting asset that the sector, town and public can enjoy, and our students are able to use to develop further their specialist skills in key performance disciplines."
The university has assembled a group of courses that will first use the theatre when it is anticipated to open in late 2023, including Film, Makeup for Media and Performance, Acting and Costume. The wider public and other educational organisations are also expected to feed into the space in the future, ensuring that the venue's practical function is expanded far beyond theatrical performance and university use.
BCP's Portfolio Holder for Regeneration, Economy and Strategic Planning and Deputy Leader of BCP Council, Councillor Philip Broadhead, has welcomed AUB's Palace Court Theatre campaign and project.
Cllr Broadhead said: "The recent news of AUB's acquisition of the Palace Court Theatre site on Hinton Road in Bournemouth's town centre is a brilliant example of how 'building back better' might not only be a mantra for the country, but for entire sectors, in the wake of the COVID-19 pandemic.
"The university's commitment and bold ambitions towards this project will secure the future an invaluable local civic asset. This not only ensures that Bournemouth remains unrivalled as a destination for residents, visitors, students and tourists, but also further enhances the outstanding educational offering set among the town.
He added: "We look forward to seeing the project progress as the theatre begins to regain its full potential as a place of arts and creativity that brings people together once again."
Noted for its exceptional acoustic qualities, the Palace Court Theatre was designed in 1931 by architects Seal & Hardy, who also designed Bournemouth Daily Echo, Westover Ice Rink and Palace Court Hotel (now Premier Inn), the venue became an important theatre and drama focal point in Bournemouth for over fifty years.
During the '50s and '60s, the theatre played host to the Barry O'Brien Company, Bournemouth's own repertory troupe, which put on a different production every week or fortnight. Actor Lennard Pearce, famed for his role as Grandad in Only Fools and Horses, performed as a member of the troupe, whose performances included appearances by actor and playwright Harold Pinter.
The theatre also played a role in launching the acting career of Miss World winner Ann Sidney, who joined her first musical Lock Up Your Daughters in 1966. The actor went on to play Maria in the Sound of Music, star alongside Dirk Bogarde in the movie Sebastian, and spend six years as lead singer at the MGM Hotel in Las Vegas.
In the 1980s, the venue became linked to actor Sir Kenneth Branagh's Renaissance Theatre Company, who were looking for a new headquarters, but the site was eventually bought by the Assemblies of God in 1986 and turned into a place of worship until its acquisition by AUB in April 2021.
To read more about AUB, visit www.aub.ac.uk