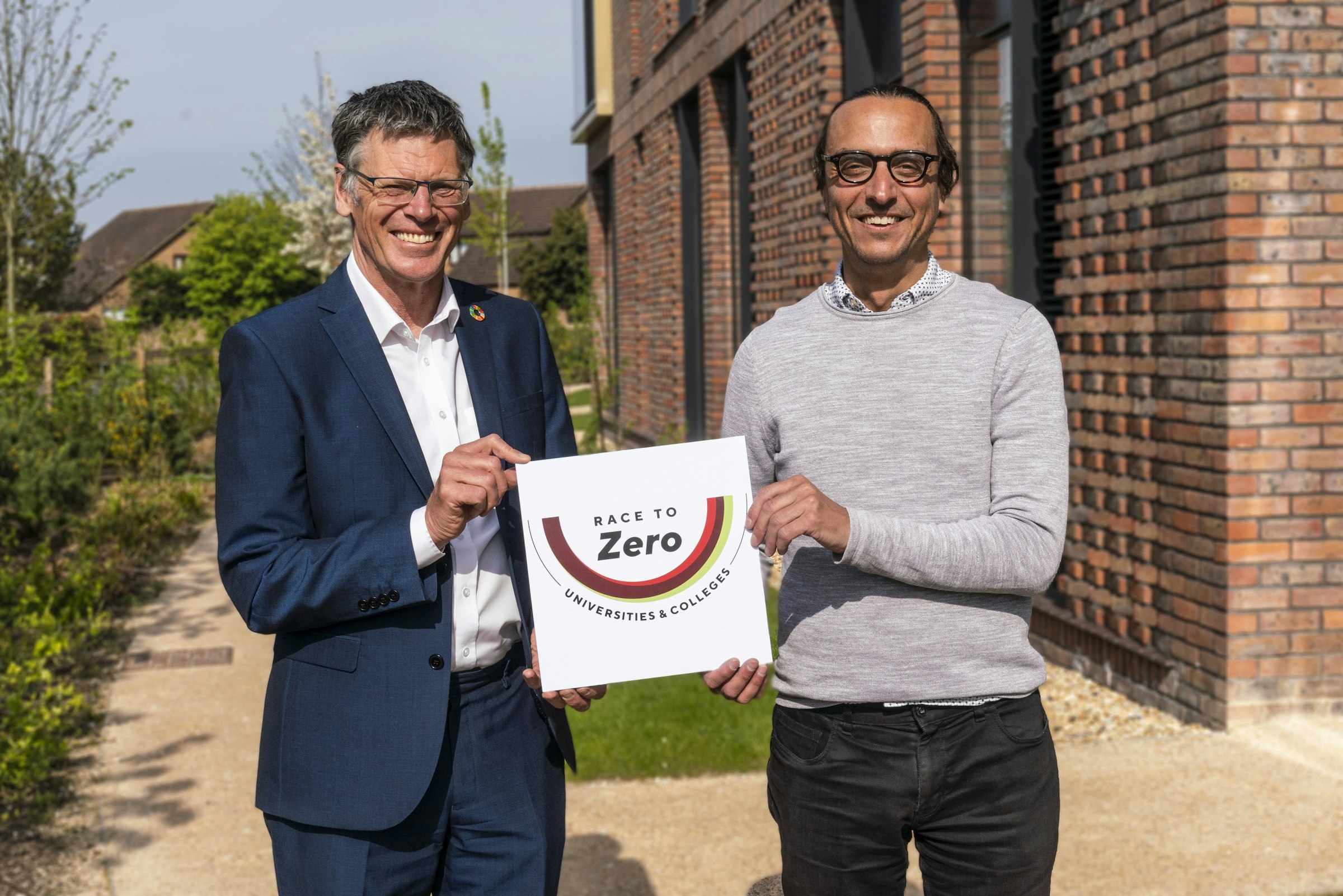 Arts University Bournemouth has committed to an international net zero campaign to take action to decarbonise by 2030.
The University has become a signatory of the Race to Zero for Universities and Colleges, a global campaign to rally leadership and action in the education sector by bringing together more than 1,000 institutions from across the globe.
The signatory institutions, which collectively represent more than 10 million students from countries like the United Kingdom, India, Argentina, China and the United States, have all pledged to take action to improve their institutional efficiency and reduce carbon emissions.
Led by High Level Climate Champions for Climate Action, the campaign is run in partnership with EAUC, Second Nature and UN Environment Programme. All signatory institutions will be automatically added to the United Nations Framework Convention on Climate Change's Race to Zero campaign too.
In joining the Race to Zero, AUB has also pledged to develop a plan to detail short and medium term actions and will commit to publicly report its progress against interim and long-term targets.
AUB Environment and Sustainability Manager James Jackson said: "We've joined Race to Zero because we know that we need to take action, both as individuals and as an institution, to reduce our emissions and improve our sustainability.
"We have planned to meet our goals in becoming a net zero institution by 2030, and we are already making significant changes to the ways in which we operate, the decarbonisation of our heat, and maintaining more sustainable practices across our campus."
The university will publish information relating to the project via its sustainability page, and its Sustainability and Net Zero working group will continue to meet to assess the impact of the campaign.