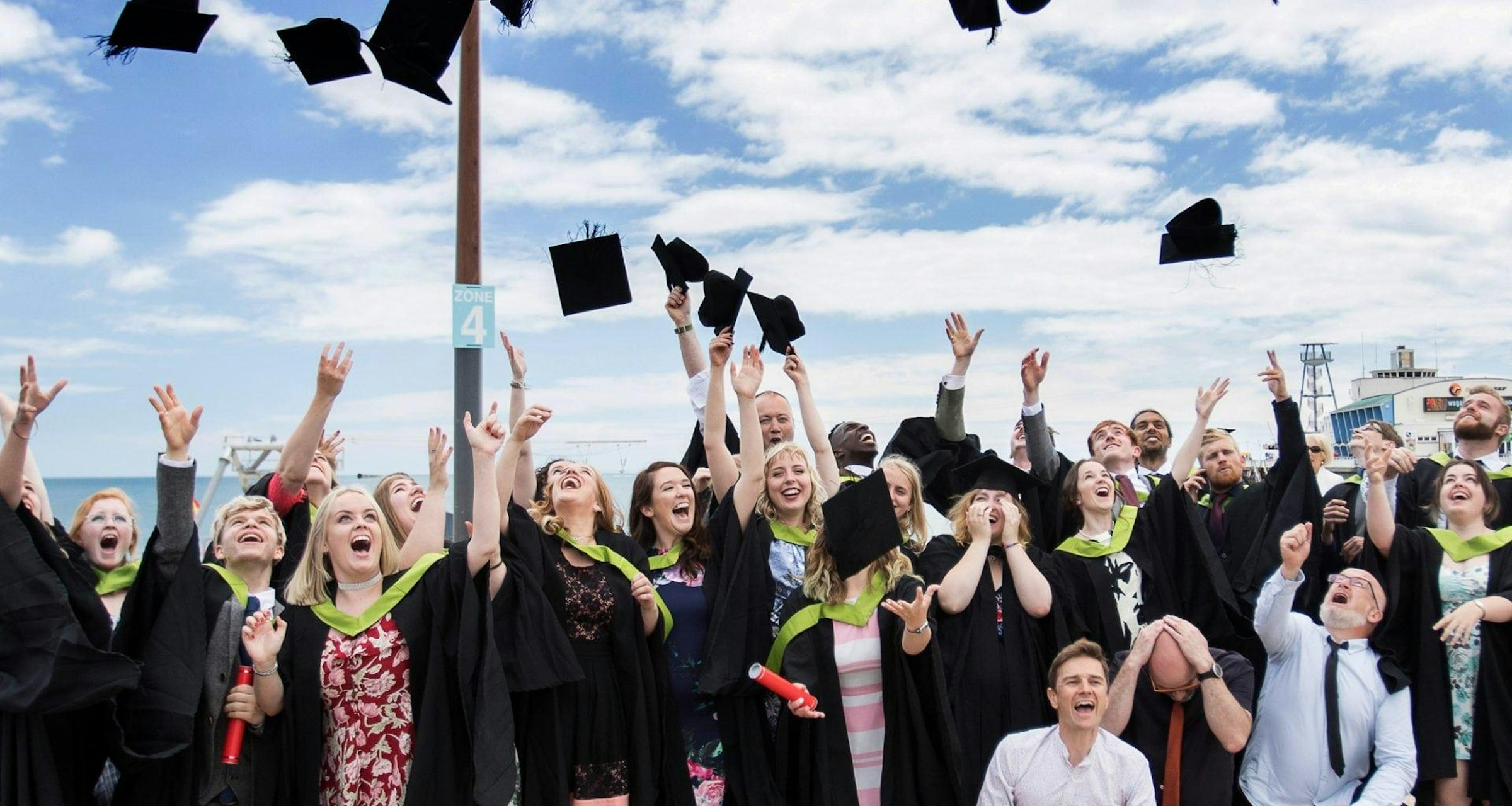 AUB has already been awarded Gold status by the Teaching Excellence Framework (TEF), a new scheme introduced to recognise excellent teaching.
In addition, the university has an average graduate employment rate over the last five years of 97 per cent.*
Now, according to the TEF Metrics ranking produced by Times Higher Education, AUB is the country's top specialist university for employability and in the top five overall.**
AUB also performed excellently in The Times and The Sunday Times Good University Guide 2019 for its "graduate prospects".***
This is a measure that reveals the proportion of 2017 graduates who are in professional jobs or graduate-level study and the Guide groups related degree subjects together.
In the "hospitality, leisure, recreation and tourism" category, AUB was ranked second in the UK – this takes into account BA (Hons) Creative Events Management.
For "drama, dance and cinematics", AUB was third overall. This includes BA (Hons) Acting, BA (Hons) Costume and Performance Design, BA (Hons) Make-up for Media and Performance, BA (Hons) Dance, BA (Hons) Film Production, BA (Hons) Visual Effects Design and Production, BA (Hons) Animation Production, BA (Hons) Photography and BA (Hons) Commercial Photography.
AUB was also ranked fourth for "art and design" degrees – this group comprised BA (Hons) Fine Art, BA (Hons) Graphic Design, BA (Hons) Visual Communication, BA (Hons) Illustration, BA (Hons) Fashion, BA (Hons) Textiles, BA (Hons) Modelmaking, BA (Hons) Interior Architecture and Design.
The £92 billion creative industries are growing twice as fast as the rest of the UK economy and account for 1 in 11 jobs.****
WHAT DO AUB GRADUATES LOOK LIKE?
Here are some interviews featuring a few of our alumni who have turned their creativity into successful careers.