You are using an outdated browser. Most of this website should still work, but after upgrading your browser it will look and perform better.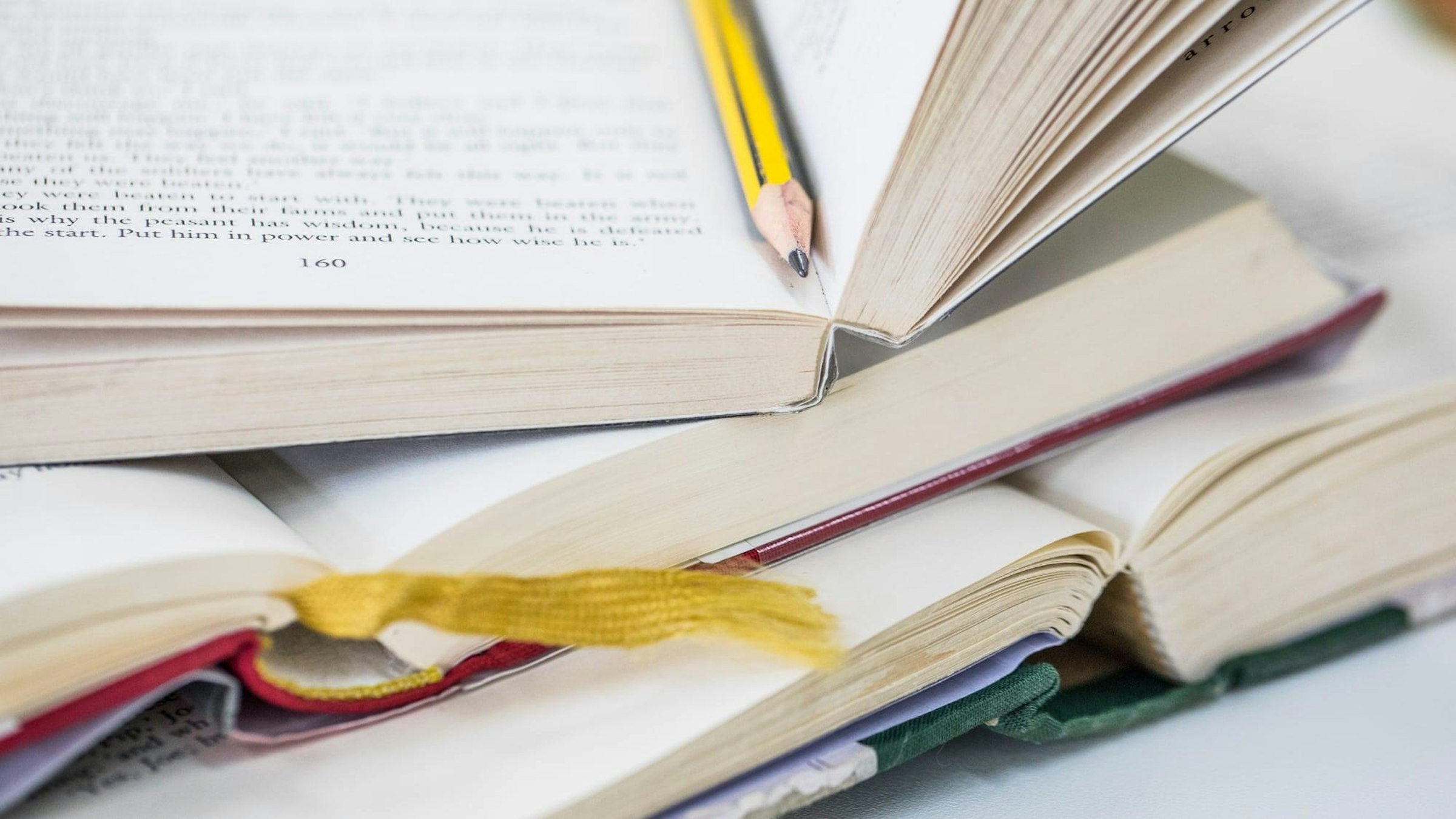 BA (Hons) Creative Writing (Online)
BA (Hons) Creative Writing (Online)
Stories are at the heart of how we communicate and understand the world.

By studying BA (Hons) Creative Writing (Online) with AUB you'll gain the skills to join the next generation of storytellers. Creative writing is becoming more and more important. It's just as integral to arts and entertainment as it is to business and commerce. A career in creative writing could see you working in publishing, a literary agency or in education.
And that's just the start. Whether you want to create fiction, scripts, poems, or non-fiction, we'll help you turn writing into a career.
Creative Writing (Online) course information
BA (Hons) Creative Writing (Online) offers an exciting opportunity for you to explore your passion for telling stories in any genre or form of your choice (including fiction, poetry, script and creative non-fiction).
You'll build an appropriate portfolio of creative, critical and transferable skills and leave the course with a significant body of creative work, supported by critical research, as well as an awareness of industry and employment in your specialist areas of interest.
On this course, you'll learn to draw inspiration from the world around you, and existing literature, in order to develop your own voice. Through a range of exciting projects, conducted online, you'll explore the whole writing process – from ideas generation to final draft. A career in creative writing could see you working in publishing, literary agencies, freelance writing, or in education – and that's just the start. Whether you want to create prose, scripts, poetry or non-fiction, we'll offer you an insight into the writing and publishing industries in order to help you with the next stage of your career.
With online talks from published writers and industry professionals, you'll be able to network and build contacts. When you graduate, you'll have a strong portfolio and a professional network to kickstart your career.
| | |
| --- | --- |
| Course duration | 3-years (full-time) |
| UCAS course code | W801 |
| UCAS institution code | A66 |
| Fees (home/international) | £6,750* per year |
* £100 recurring annual costs for associated course materials should be considered.
Varying costs – optional face-to-face events (one annual on campus event).
Level 4 (first year)
The first year allows you to experience different areas of Creative Writing, providing you with a toolkit of fundamental creative and academic skills. Facilitated by staff and industry professionals, a dynamic series of online workshops, recorded lectures, online tutorials, and seminars, are designed to build your competency and help you to hone your craft.
At this stage you'll try everything: Fiction, Poetry, Scriptwriting and Creative Non-Fiction, before you specialise in your chosen area. You'll read widely throughout this level, gaining a solid knowledge of other writers and their work, and an understanding of how this research can impact on your own creative practice.
At the core of the course experience will be online writing workshops, and activities that provide a safe environment for you to share your work with lecturers and peers, gaining invaluable constructive feedback. These workshops will build confidence in sharing your work with your peers and developing strategies for giving and receiving feedback online.
Level 5 (second year)
The second year encourages you to apply your developing skills, equipping you with strategies for pushing boundaries and exploring where you want to take your writing and your stories. There's a lot of creative freedom here – you can specialise in one area or mix and match, depending on your interests.
You'll begin to look at the different platforms available for writers including online, in the community, in publication, and/or in production/performance. This will help give you a solid understanding of where writing can take you in the future. This process will also help you develop industry links and networks and a clear understanding of different publishing options and routes including traditional, independent, and self-publishing. You'll actively explore the mechanics of being a professional writer, developing knowledge in the areas of self-promotion, marketing and managing finances – all transferable and employable skills for the future.
Level 6 (third year)
You'll enter your third year looking to further strengthen your professional networks introduced at Level 5 through further unique experiences such as our mentorship programme where you're paired with a practicing writer in your chosen field. This programme allows you to develop your work closely with an industry expert, seeking their guidance and advice.
To conclude the year, you'll work on an extended project in your chosen area of interest meaning you'll leave us with a substantial body of creative work ready to send out to publishers, agents, and/or production companies.
All students are registered for the award of BA (Hons). However, exit awards are available if you leave the course early, having successfully completed one or two levels. If you successfully complete a level of the course, you'll automatically be entitled to progress to the next level.
For the award of a Certificate of Higher Education (CertHE), you must have achieved a minimum of 120 credits at Level 4. This qualification may be awarded if you leave the University following successful completion of the first year of your course.
For the award of a Diploma of Higher Education (DipHE), you must have achieved a minimum of 240 credits of which a minimum of 120 must be at Level 5. This qualification may be awarded if you leave the University following successful completion of the second year of your course.
For the award of a BA (Hons) you must have achieved a minimum of 360 credits of which a minimum of 240 must be at Level 5 or above, of which a minimum of 120 credits must be at Level 6. This qualification will be awarded upon successful completion of your course.
A BA without Honours may be awarded if you've achieved 300 credits, at least 180 of which are at Level 5 or above, and at least 60 of which are at Level 6
Level 4 (first year)
The Writing Life 1: A Writer's Toolkit
Fundamentals 1: Story
Fundamentals 2: Your Writing Voice
Level 5 (second year)
The Writing Life 2: Writing and Community
Option 1: Developments in Screenwriting
Option 2: Beyond Boundaries
Platforms
Level 6 (third year)
The Writing Life 3: Craft
The Writer as Researcher
Final Major Project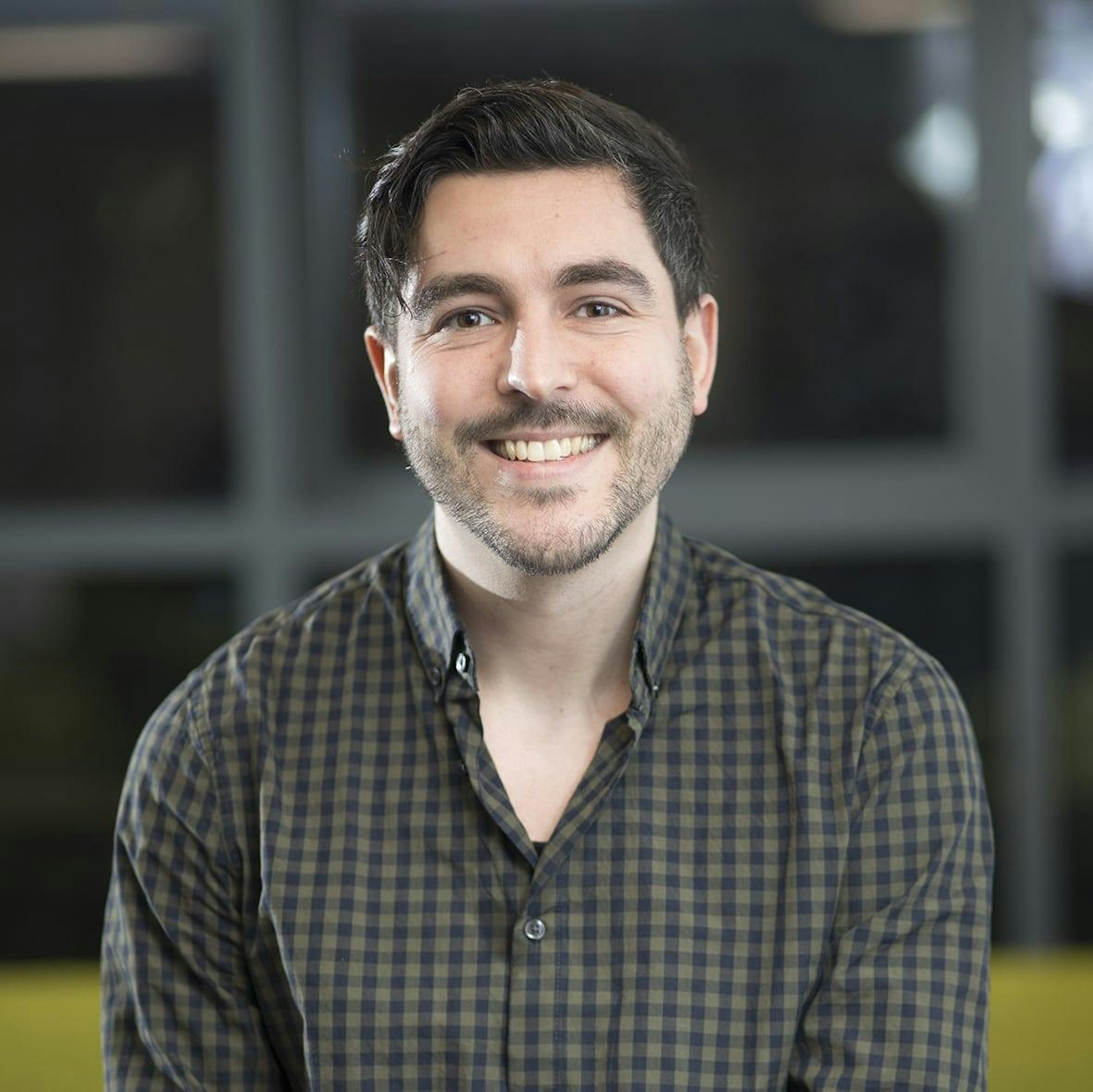 Dr James Cole
Course Leader/Senior Lecturer
BA, MA, PGCAP, PhD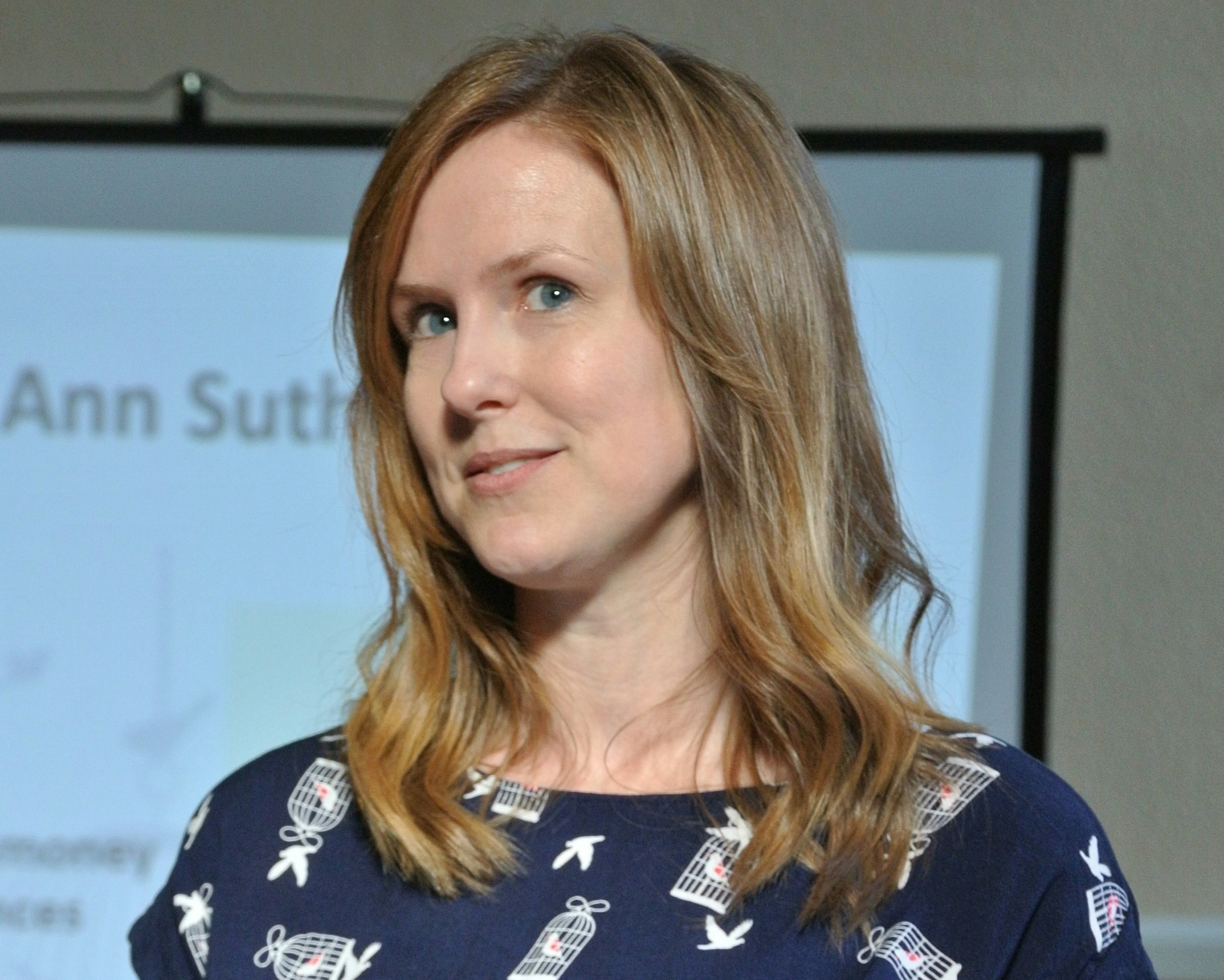 Dr Natalie Scott
Lecturer in Creative Writing
PhD, MA, BA (Hons), PGCE, CAPF
Application process
Once you've found the perfect Undergraduate course, you can apply to study via UCAS, including direct entry applications to second and third year.
When applying through UCAS, use the institution code A66 for courses taught at Arts University Bournemouth . For courses based at Bournemouth and poole College, use code B49. We'll then use your completed UCAS form to make decisions about your application. You can find out more on entry requirements in our apply section.
When you apply to one of our courses, it's important that you help us get a good picture of both you and your work – so you'll need a great personal statement. We want to know more about why you're interested in the course, your key influences, and what you hope to do after your studies.

If you're invited for an interview, many of our courses will ask to see a portfolio of your work so we can get more insight into your ideas and abilities. To help you, we've created guidelines outlining what we expect from your portfolio for each course.
The fee that you pay the Arts University Bournemouth provides the necessary equipment and training for you to complete your course.
You may also choose to buy some items of personal equipment such as a laptop or tablet computer, but this is not required; desktop and laptop computers are available for you to use in common study areas, including a loan system in the Library.
This course doesn't require a portfolio as part of the application process.
There are only a few courses where you'll be asked to attend an interview or audition.
The courses currently requiring interviews are BA (Hons) Make-up for Media and Performance and BA (Hons) Textiles. BA (Hons) Acting and BA (Hons) Dance require auditions. If you're invited to one you'll have at least 10 days notice.

"We're extremely excited to offer this remote learning experience, drawing on our rich tradition of writing and storytelling at AUB. Based on the incredible success and popularity or our on campus Creative Writing course, we want to provide greater access to even more students. We're looking forward to growing our writing community through expanding into digital spaces and we can't wait to hear your stories and see where they take you."
Equipment and resources
In order to study remotely, you'll need a secure and stable internet connection. You'll also need access to digital equipment such as a laptop, tablet or device that'll allow you to view recorded and live-streamed content.
Bespoke content and curricular resources have been generated by the course team and are fully available to you online. These will be relevant to the different units of study.
You'll have online access to a wide range of library resources, including eBooks, downloadable content, and academic journals and articles.
This course uses our flexible digital learning environment, Canvas, which holds all of the materials, resources, and content you need for your studies.
You'll have access to remote technical support from our ServiceDesk team.
Teaching and learning
The course has been designed to offer you experiences in a diverse mix of learning and teaching methods to ensure your time at the university is both stimulating and enriching.
Teaching will be online and largely delivered through lectures, seminars and workshops, supplemented by individual and group tutorials; some of this will be pre-recorded, some will be live-streamed. In consultation with the Course Leader, the teaching team is responsible for co-ordinating individual units of study, and for selecting appropriate methods of delivery according to subject matter and student experience. Level 4 provides you with an introduction to key writing and academic skills through the 'Fundamentals' series, whilst Levels 5 and 6 see a progression towards more independent learning and greater autonomy over projects and areas of interest.
The Writing Workshop
At the core of the course experience will be writing workshops that provide safe environments for you to share your work with lecturers and peers, gaining invaluable constructive feedback. This is an essential part of the writing process, and you will be encouraged to translate the feedback into your practice through editing and redrafting, whilst also offering generous and critical feedback to others. The course aims to foster critically reflective writers and the workshop provides an excellent opportunity to develop these skills. This aspect of the course will utilise our state-of-the-art digital learning environment, Canvas.
The online nature of this course gives you increased ownership of your studies. Recorded lectures and content can be accessed in your own time around existing life and/or work commitments. You will get support in how to best use your independent study time, through completing curricular and extra-curricular projects, weekly writing tasks, and guided online activities.
Throughout the course you will receive opportunities for tailored academic support from your online tutors, unit leaders, and the course leader. There is also academic support available through our library, Study Skills and English for Academic Purposes teams – all available through online tutorials and email.
Some content and workshops will be facilitated by Visiting Tutors – published writers and experts in specific subject areas.
Assessment and feedback
Each unit is assessed separately, and the assessment forms part of the unit. Assessment both provides a measure of your achievement and also gives you regular feedback on how your learning is developing.
For every unit of your course, we will inform you of what you are expected to learn, what you have to submit, how your work will be assessed, and the deadlines for submitting your work for assessment. There are three assessment points per year, one per term.
This is a portfolio-based course, rather than exam-based. For each term, you will be asked to submit a creative body of written work, relevant to the unit, alongside an academic piece of writing such as an essay or reflective commentary.
Support will be provided for both aspects of your portfolio, to ensure they are as strong as they can possibly be.
If a student on this course wishes to do a work placement this would be supported. However, if it is not included as an assessed element within the course, this would need to be considered very carefully within the overall workload requirements of the course.
What our students do
Alumni from our on-campus course have entered a variety of careers that shows how our course provides you with the skills to work across forms and genres and helps you to shape your creative journey post-graduation.
Students have gone on to find success in marketing and content creation, teaching, developing writing for publication, facilitating community writing projects, and even writing songs for Stormzy's latest album.
Students graduating from Creative Writing degrees often enter a variety of careers.
A freelance writer will be working on their own creative projects whilst taking on employment as community workshop facilitators, writers-in-residence, and writing to briefs and commissions.
Other career sectors include:
Publishing
Editing
Literary agencies
Marketing
Social media content writing
Journalism
Teaching
Many students also go on to undertake further education at postgraduate level.

Trips and visits
There'll be an optional annual visit to AUB offering you an exciting extra-curricular opportunity to meet peers, explore AUB, and celebrate Dorset's literary heritage including visits to landmarks associated with writers such as Jane Austen, J.R.R Tolkien, Mary Shelley, Robert Louis Stevenson, and Thomas Hardy.
This residential programme will not be financed by the course fees and is entirely optional.