You are using an outdated browser. Most of this website should still work, but after upgrading your browser it will look and perform better.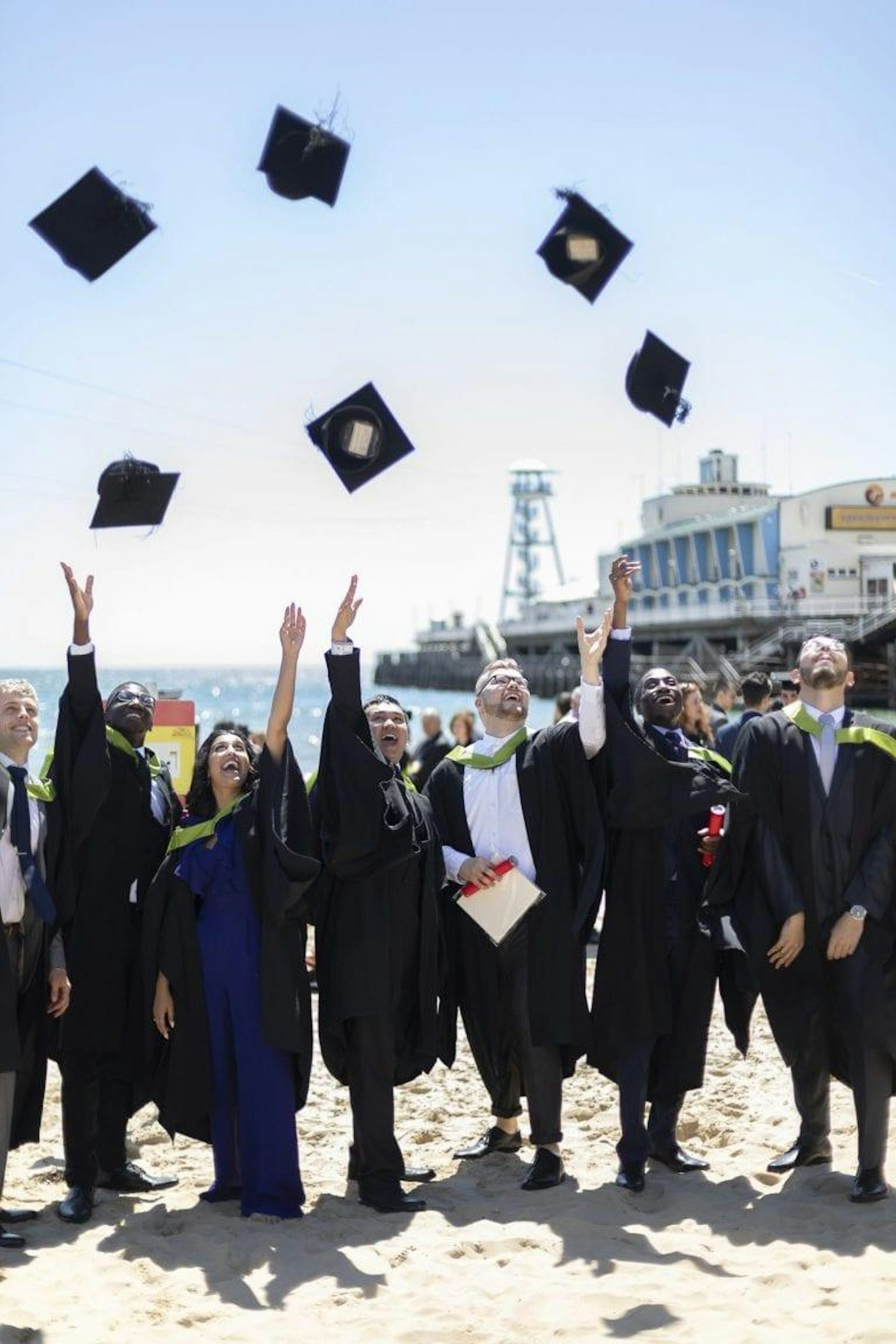 Graduation
Filming and photography
Celebrating your achievements
Filming and photography during the ceremony
We'll have our in-house photographers circling throughout the event capturing those special moments of your day. A selection of these photos will be available online on the graduation pages of the AUB website in the weeks following the event.

In addition, we'll have a filming crew that'll focus on filming the ceremony for the live stream, which is broadcast on the website.
As part of this service, we're working with our partners at StageClip to capture the moment every graduand crosses our stage. StageClip will use the live feed to produce individual clips as each of our graduands walks across stage. These will then be available to view after the event via our alumni network portal, AUB&.
All you need to do to redeem your clip following the event is to log into the AUB& Alumni network, once in the portal you will see an area on the homepage where you can download your personal clip. Once you have it, it's not only a memory you can keep forever of this milestone occasion but you can also share your achievements and success by sharing it on socials!
Please note: If you wish not to be filmed, please get in touch with the graduation team a minimum of two weeks prior to the event. You can email the team at graduation@aub.ac.uk.