You are using an outdated browser. Most of this website should still work, but after upgrading your browser it will look and perform better.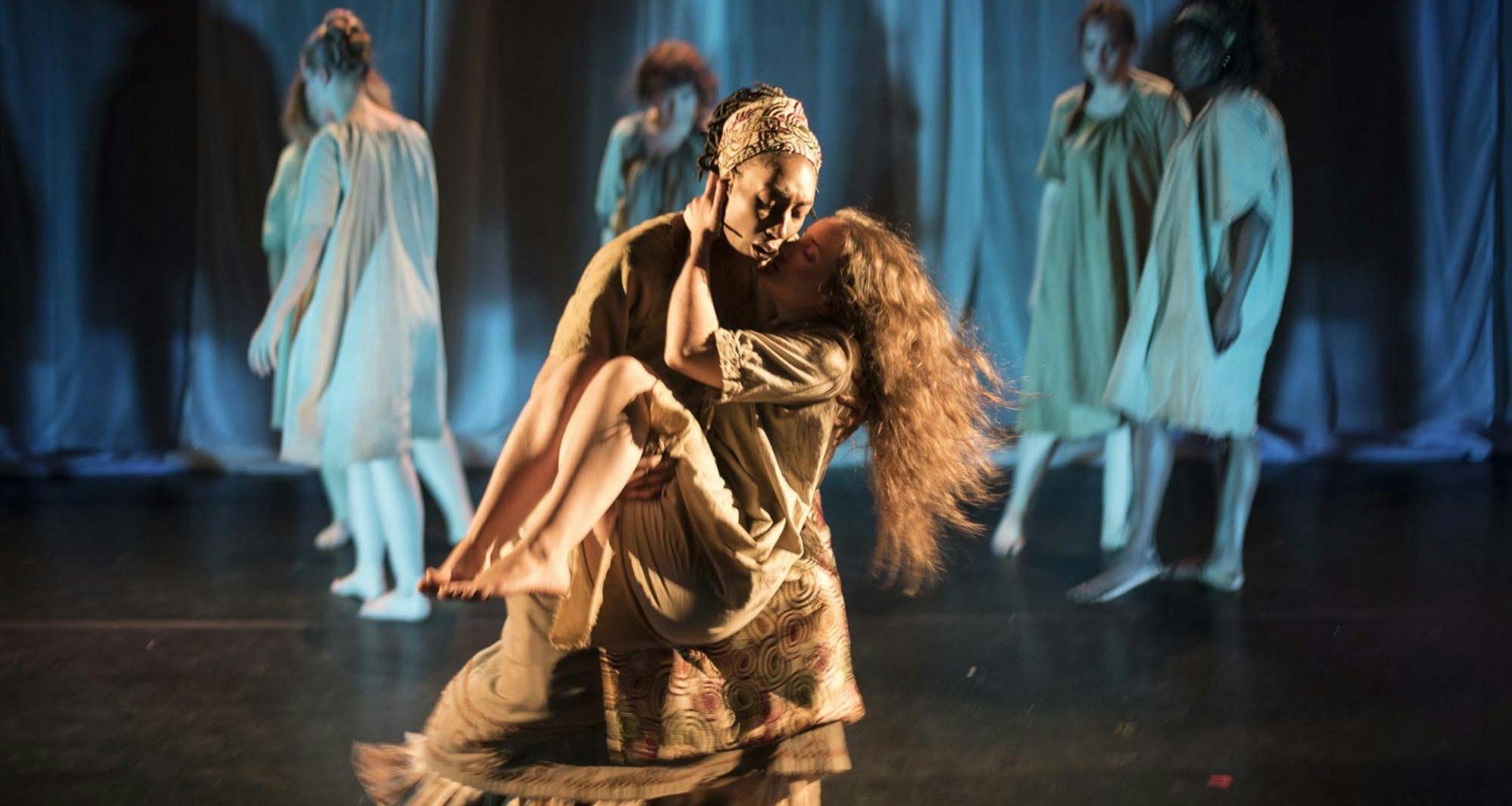 BA (Hons) Acting
Duration:

3 or 4 years full-time

Placement year:

Optional 1 year

Course code:

W410 (UCAS)

Institution code:

A66 (UCAS)
Overview
This course shows you what it takes to turn natural talent into a career and making dreams of performing on stage or film a reality.

Acting course information
Our BA (Hons) Acting course will appeal to you if you're passionate about pursuing a performance career. You'll have plenty of professional and technical support and we encourage you to experiment and work collaboratively with other students on your own projects.
Our recent graduates have appeared in feature films, BBC dramas, the West End, Shakespeare's Globe and the Edinburgh Fringe Festival. You'll learn the acting, voice, movement and singing skills you need as a creative artist. You'll try your hand at everything from classical acting to contemporary performance, on stage and on film.
We'll give you the practical insights, and help you build your motivation and self-discipline to support your in the notoriously demanding acting industry. Even the strong academic element is approached through practice in order to underline the vocational nature of this course.
Your skills will be in demand even while you're here. Our BA (Hons) Film Production, BA (Hons) Costume, BA (Hons) Make-up for Media and Performance and BA (Hons) Performance Design and Film Costume course constantly draw on our actors.
You'll work with students from other courses to create film and theatre productions to a professional level, and in various locations, including our own studio theatre and other public venues. Your professional networking for industry begins right here, and our production process is what sets our students apart and gives them an edge.
| | |
| --- | --- |
| Course duration | 3 or 4 years (full-time) |
| Placement | Option of a 1 year placement |
| UCAS course code | W410 |
| UCAS institution code | A66 |
Placement year
All undergraduate courses at AUB offer an optional placement year, to be taken between your second and third years of study.
If you're unsure about this optional placement, you don't need to decide now. Once you're here and studying with us, the course team will discuss the placement options with you, so when the time comes, you can make a decision that's right for you.
If you're required to have a Student Visa to study in the UK, it won't be possible to undertake the one-year placement option; there'll be other opportunities for you to engage with industry during your study at AUB.
Level 4 (first year)
First year introduces you to the tools and techniques that will help you to create performances for realistic drama on stage and screen. The work is Stanislavski-based, and you'll be introduced to the core intellectual, imaginative and physical skills that you'll need to learn and develop.

Your first year provides a foundation, allowing you to develop a methodological approach to psychophysical acting. The course provides both practical, studio-based, seminar and lecture-based learning. Throughout your first year, you'll also attend movement, voice and singing classes. These are highly practical classes that aim to provide you with the specific skills and experiences that will further support your work.
Level 5 (second year)
In second year, you'll further develop your acting and investigative skills in relation to the world of the play, and explore the demands of different kinds of dramatic structures and styles of performance.
You'll learn to see the audience as an integral factor in the creative process and continue to develop a personal methodological approach to acting through units such as Shakespeare, Actor Creator and Applied Theatre.
Practical work takes the form of taught sessions and workshops, leading to performances which will be viewed by an internal audience.
At the end of your second year, you'll have developed acting, physical and vocal skills to a higher level, alongside extended skills in investigative techniques and textual analysis.
Level 6 (third year)
Your third year encourages you to extend your exploration of the acting process by providing you with a range of creative challenges. You'll create professional-quality theatre productions both on and off-site in collaboration with other courses. You'll also have the opportunity to create your own practical projects.
A key focus of your third year is to equip you with the necessary skills and knowledge to manage your future career. AUB Acting students are eligible to join the Spotlight Graduate membership, which enables students to start promoting themselves as a professional performer during their final year of training. Also, in preparation for professional life, this year includes seminars on the business aspects of being an actor, such as CVs, photos, and auditions; and we bring in guests from the profession to speak and work with students, ensuring you're industry-ready by the time you graduate.
All students are registered for the award of BA (Hons); however, exit awards are available if you leave the course early, having successfully completed one or two levels. If you successfully complete a level of the course, you will automatically be entitled to progress to the next level.
For the award of a Certificate of Higher Education (CertHE), you must have achieved a minimum of 120 credits at Level 4. This qualification may be awarded if you leave the University following successful completion of the first year of your course.
For the award of a Diploma of Higher Education (DipHE), you must have achieved a minimum of 240 credits of which a minimum of 120 must be at Level 5. This qualification may be awarded if you leave the University following successful completion of the second year of your course.
For the award of a BA (Hons) you must have achieved a minimum of 360 credits of which a minimum of 240 must be at Level 5 or above, of which a minimum of 120 credits must be at Level 6. This qualification will be awarded upon successful completion of your course.
A BA without Honours may be awarded if you have achieved 300 credits, at least 180 of which are at Level 5 or above, and at least 60 of which are at Level 6.
Nomination for Best New Play, Olivier Awards 2023 – For Black Boys Who Have Considered Suicide When the Hue Gets Too Heavy
Best Director and Best Production Play, Black British Theatre Awards 2022 – For Black Boys Who Have Considered Suicide When the Hue Gets Too Heavy
Best Performer in a Play, Stage Debut Award 2022 – For Black Boys Who Have Considered Suicide When the Hue Gets Too Heavy
Outstanding Achievement in an Affiliate Theatre, Oliver Awards 2019 – Flesh and Bone
Nomination for 2019 Alfred Fagon Award which recognises Black British playwrights from the Caribbean
Best Emerging Actor, International Achievement Recognition Awards 2018
Best Actor, 2018 Westfield International Film Festival, US
Adopt a Playwright Award, Off-West End, 2018
Acting requires openness - it's this honesty and the ability to push past any self-censoring that makes a truly great performance. The most compelling actors have an ability to inspire and draw an audience into their world – an active imagination, creativity, curiosity and a willingness to learn about their character's world are all key ingredients, and skills we nurture throughout the course.
Watch our videos
Watch the Course Leader for BA (Hons) Acting, Katharine Piercey, sharing her insight into what makes a great actor, how to prepare for you audition and preview some of our students' work.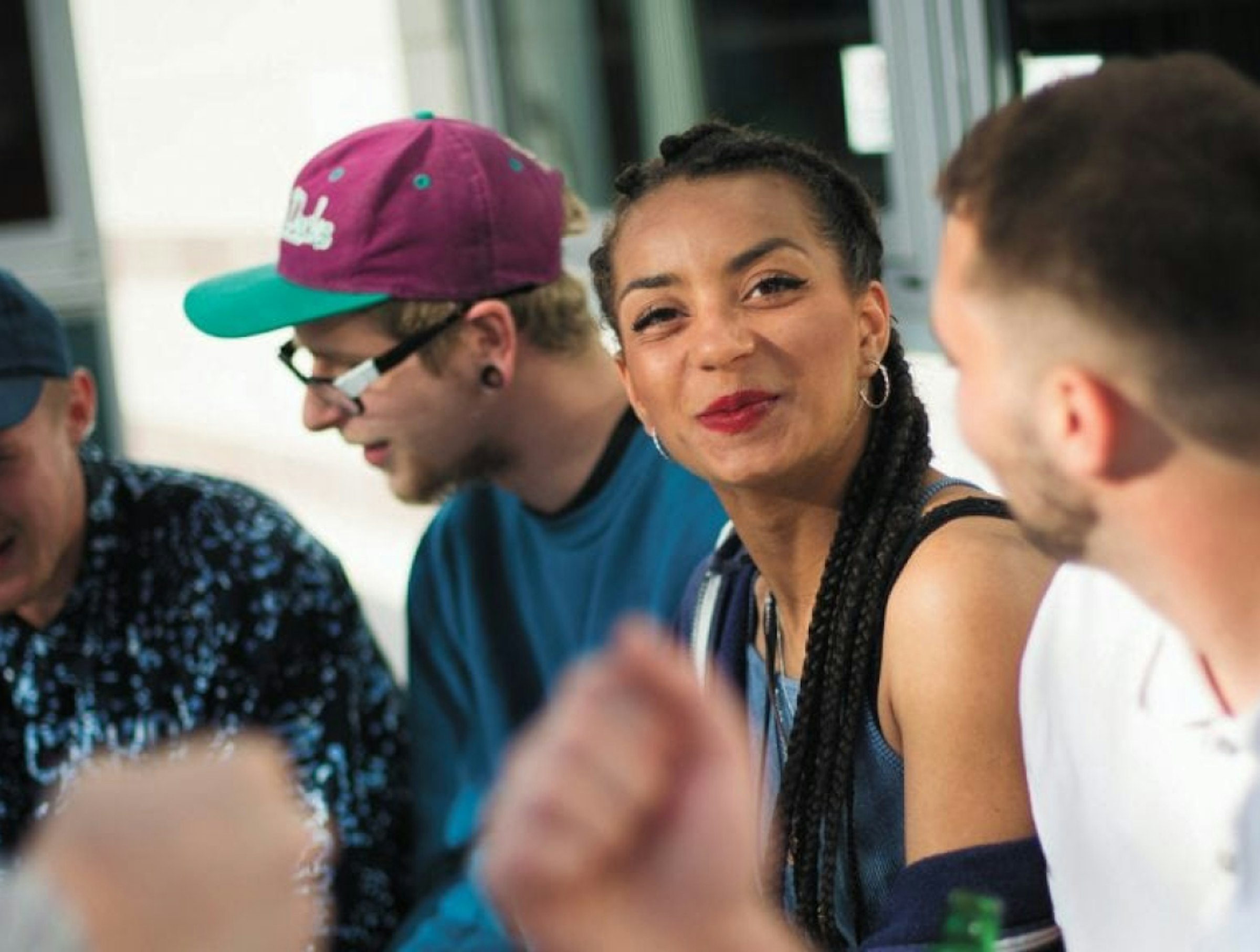 Chat to a student
Our student ambassadors are here to answer any questions you might have on university life, our courses and all things AUB.
Chat on Unibuddy
Application process
Once you've found the perfect Undergraduate course, you can apply to study via UCAS, including direct entry applications to second and third year.
When applying through UCAS, use the institution code A66 for courses taught at Arts University Bournemouth. For courses based at Bournemouth and Poole College, use code B49. We'll then use your completed UCAS form to make decisions about your application. You can find out more on entry requirements in our apply section.
When you apply to one of our courses, it's important that you help us get a good picture of both you and your work – so you'll need a great personal statement. We want to know more about why you're interested in the course, your key influences, and what you hope to do after your studies.

If you're invited for an interview, many of our courses will ask to see a portfolio of your work so we can get more insight into your ideas and abilities. To help you, we've created guidelines outlining what we expect from your portfolio for each course.
The fee that you pay the Arts University Bournemouth provides the necessary equipment and training for you to complete your course.
You may also choose to buy some items of personal equipment such as a laptop or tablet computer, but this is not required; desktop and laptop computers are available for you to use in common study areas, including a loan system in the Library.
For the majority of our courses, we'll ask you to digitally submit a portfolio as part of the application process.

Portfolios should show examples of your work – both finished and work in progress – that demonstrate your interests and skills. We expect to see around 20 slides/images in your portfolio that shows your identity as an artist
If we ask for a digital portfolio then we'll give you 30 days to submit it. Sometimes we'll need a portfolio submitted quickly if there's a UCAS set deadline approaching, but if you need more time, just let us know and we'll try to help.

We've created specific portfolio guidelines for each of our courses, you can take a look at these below.
If you've applied to study an online postgraduate (MA) degree, please refer to the AUB Online portfolio guidelines.
None of our courses currently require an interview.
The only course requiring an audition is BA (Hons) Acting and if you're invited to one you'll have at least 10 days notice.
Studios and resources
Our BA (Hons) Acting students benefit from five specialist workspaces on campus. You'll have access to acting, movement, music/voice and sound recording studios. We also have a fully-equipped black box theatre and a rehearsal and performance space in central Bournemouth. You'll have access to acting, movement, music/voice and sound recording studios.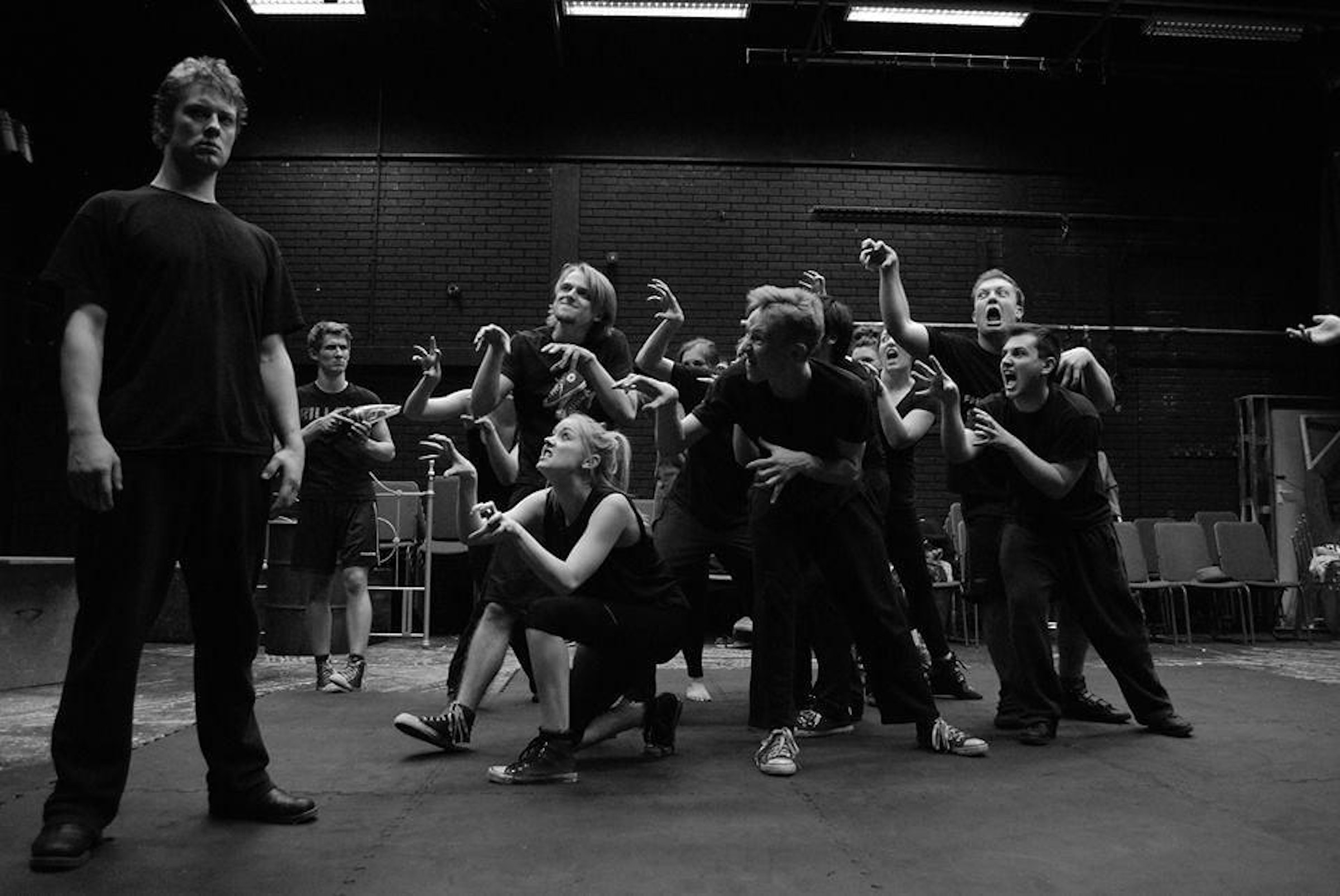 Black Box Theatre
Our versatile 'Black Box' style theatre is a space for performers and set designer to test their mettle for real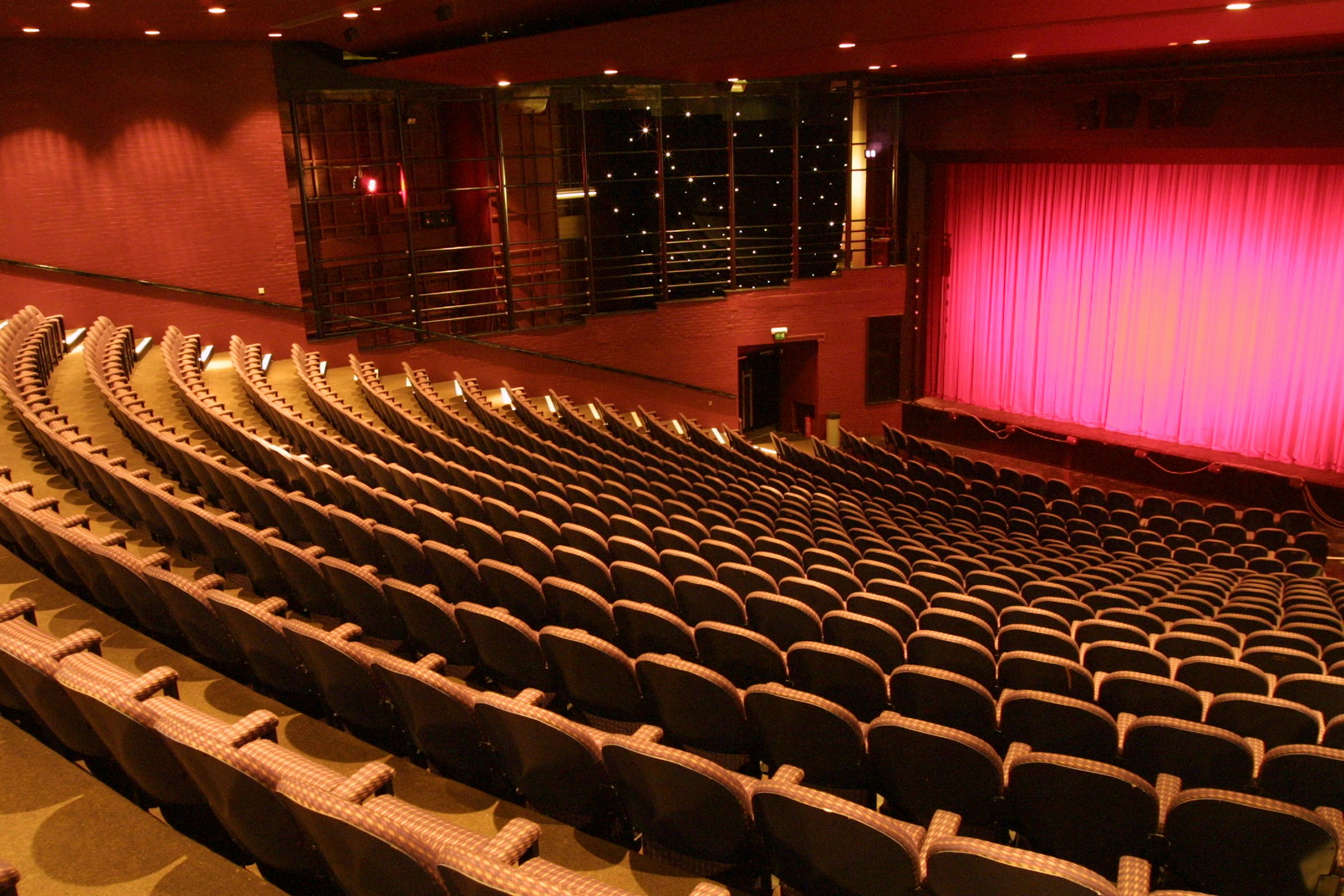 Lighthouse
Home of the Bournemouth Symphony Orchestra, the Lighthouse is centre of excellence for live performance
Teaching, learning and assessment
Within this area of performance experiential learning is a key principle of study and your work throughout the course reflects the collaborative nature of acting. Each unit is assessed separately, and the assessment forms part of the unit. Assessment both provides a measure of your achievement, and also gives you regular feedback on how your learning is developing.
Throughout the degree you will experience both tutor-led learning, including the participation of professional practitioners, and self-directed methods of learning (through independent learning, negotiated practice and research work). In this way you will be able to develop an increasing independence and a positive attitude towards life-long learning.
The course objectives are met by deploying a wide variety of teaching and learning methods including rehearsal, performance, ensemble working, workshops, lectures, seminars, group critiques and tutorials. In consultation with the Course Leader, staff are responsible for co-ordinating individual units of study, and for selecting appropriate methods of delivery according to subject matter and student experience.
The methods employed induct you to the disciplines required of a creative practitioner and promote the development of transferable skills.

Ensemble working reflects the importance of team work in the discipline of acting and there are many opportunities to work in teams to learn the value of peer co-operation.
The integration of theory and practice is promoted and reinforced through a team teaching approach. Lectures, seminars and tutorials may be delivered by team members, as appropriate, in the creative learning environment.
The study time allocated to each unit in the course incorporates a balance of formal teaching, tutorial support and independent learning. The course is structured progressively to provide increased opportunities for independent learning as you reach the later stages of the course.
The progressive promotion of independent learning reflects your anticipated maturity as a student and allows you to direct your learning towards individual goals. The teaching in Level 4 is directed at providing you with the knowledge, concepts and skills to take increasing responsibility for the management of your own learning as you move on to Levels 5 and 6.
Contact hours include all scheduled teaching sessions, but also supervised time in the workshop or studio. In line with national guidance, we include in our calculation of contact hours all the time which is scheduled in the studio for independent study which is also supported by staff (either academic staff, or technicians).
The information provided below gives the proportion of your study time which constitutes contact hours. Where there are optional routes through the course, we have used the figures for the most popular option.
| Year 1 (% time) | Year 2 (% time) | Year 3 (% time) |
| --- | --- | --- |
| 75 | 75 | 77 |
For every unit of your course, we will inform you of what you're expected to learn; what you have to submit; how your work will be assessed; and the deadline for presenting your work for assessment. This is made available through Unit Information, which is on your course blog.
You will receive a final mark for each unit in the form of a percentage, which will be recorded on your formal record of achievement (transcript). Each component of assessment is graded using a notched marking scale, whereby only certain marks are used within each grade. The only marks available within any ten-point band are *2, *5 and *8 (e.g. 62, 65, 68). These marks correspond to a low, mid, and high level of achievement within each grade band.

All learning outcomes must be passed to successfully complete the unit.

On successful completion of your Honours degree course, you will be awarded a degree classification based on your unit marks. The final classification is determined using all unit marks at Levels 5 and 6 using two different algorithms, which are detailed in the HE Student Regulations. If the two algorithms produce different results, you will be awarded the higher class of degree.
If you have joined Level 6 through either the Recognition of Prior Learning (RPL) route or having completed a Foundation Degree (FdA), the final classification is determined using only your unit marks at Level 6.
For further information on assessment, progression, awards and classifications, please visit viewpoint.aub.ac.uk.
What our graduates are doing
Graduates have gone on to work in feature and independent films, television, regional theatre, touring theatre and the West End, voice-overs and teaching.
Here are some examples of roles that our graduates are working in:
Graduate company Unpolished Theatre won the 2019 Olivier award for Outstanding Achievement in an Affiliate Theatre for their show Flesh and Bone
Principal actor in EastEnders
Principal actor in BBC drama Showtrial

Principal actor in Netflix series Top Boy

Writer and director of For Black Boys Who Have Considered Suicide When the Hue Gets Too Heavy, The Royal Court and West End. Won Best Director and Best Production Play award at Black British Theatre Awards 2022. Cast won The Stage Debut Award 2022 for Best Performer in a Play.
Principal actors in BBC Three's Witless and Overshadowed
Principal actor in West End production of Spring Awakening

Leading role in The Empress, Royal Shakespeare Company
Leading role in Let the Right One In, Royal Exchange Theatre

Supporting role in Jerusalem, West End
Supporting role in Macbeth, Shakespeare's Globe
Leading role in Thomas and Friends: Big World! Big Adventures! The Movie
Featured actor in Guy Ritchie's film Wrath of Man
Featured actor in feature film The Batman

Featured actor in BBC One series Our Girl
Featured actors in BBC One series Call the Midwife

Featured actor in Apple TV series Hijack

Featured actor in Amazon Prime series The Looming Tower
Featured actor in BBC film Suffragettes with Lucy Worsley
The Lion King, West End
The Play That Goes Wrong, West End

Blue Stockings, Shakespeare's Globe
The Commitments, UK No. 1 tour
The Buddy Holly Story, UK No. 1 tour

Roles in BBC's A Christmas Carol, Strike, Luther, Casualty, Holby City, Doctors and Crimewatch
ITV's Cilla and The Sound of Music Live
Netflix series Black Mirror
E4's Misfits
Lead role in independent feature films the Rise of the Krays and Fall of the Krays
Published playwrights: Elliot Warren (Flesh and Bone); Ryan Calais Cameron (Typical, Queens of Sheba, For Black Boys Who Have Considered Suicide When the Hue Gets Too Heavy)

Theatre producer for Nouveau Riche
Writer for Netflix series Sex Education
Roles at the Royal Court Theatre, Lyric Hammersmith, Southwark Playhouse, Royal Exchange Manchester, Birmingham Rep, Sheffield Crucible, Liverpool Playhouse and Pitlochry Festival Theatre
International, national and regional tours with theatre companies, including White Horse Theatre, Solomon Theatre and Chapterhouse Theatre Company
Postgraduate study at The Royal Central School of Speech and Drama; East 15; LAMDA, ALRA and The Shakespeare Institute, University of Birmingham
Our graduates have gone on to work in feature and independent films, appeared in BBC dramas and on London's National Theatre tours. You can read more about what some of our graduates are up to below – click on the alumni to find out more.
Trips and visits
As part of your course you may also get the opportunity to take part in course trips.
Previous trips have included:
The Globe Theatre, London
*These trips are optional and some may incur additional costs
Latest from BA (Hons) Acting
---