You are using an outdated browser. Most of this website should still work, but after upgrading your browser it will look and perform better.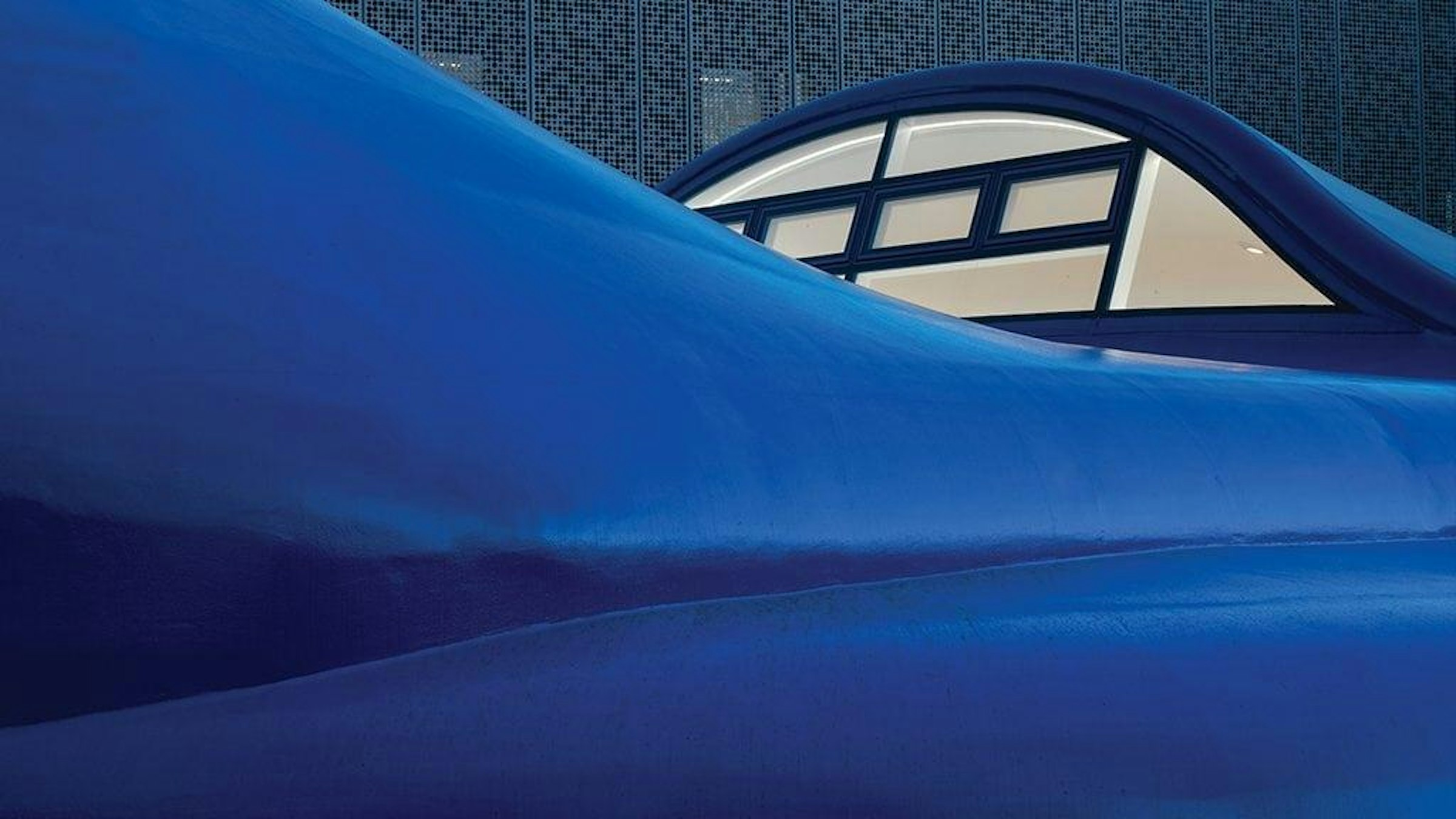 Our Campus
Drawing Studio
This is AUB. A place to shape and build your work; to learn, share, provoke and collaborate.
Drawing Studio
Our stunning Drawing Studio was designed and completed by renowned architect and AUB alumnus, Professor Sir Peter Cook RA, and his office, CRAB. This special building was officially opened by the late Dame Zaha Hadid in 2016.
History of the Drawing Studio
The Drawing Studio was officially opened on 3 March 2016 by a special guest, the world-famous Dame Zaha Hadid, who closed her speech with 'I simply love this building.'
The building was designed and completed by renowned architect, AUB alumnus and Honorary Fellow, Professor Sir Peter Cook RA and his office CRAB (Cook Robotham Architectural Bureau).
Not only is it the first purpose-built drawing studio to be constructed at an art school for more than a century, but it is also Sir Peter's first building to be built in the UK.
The building is accessible to students from all courses across the University enabling all creative artists, working in any genre, to be in the same space together, from costume designers to architects, animators to teachers.

From Sketch and Steel
Every important space starts with a sketch. Here are a few of our favourites from Sir Peter Cook and CRAB Studio.
Artist Work
In the spirit of a University that privileges drawing, we issued paper and a pencil to renowned artists in the UK, inviting them to make their mark on this project and help us celebrate the opening of the Drawing Studio.
We'd like to say a big thank you to all the artists who took part.
Take a look through the gallery below to see the artwork that we received, that was auctioned as part of the opening of the Drawing Studio.
Construction of the Drawing Studio
Complex curved forms give buildings and bridges a unique allure. These structures of steel or other metals also make them extremely strong when a self-bearing and monocoque construction is applied.
CIG Architecture appointed by AUB is the world leader in 3D forming of all types of metal plates and profiles and offers integrated solutions to international architects and engineering companies.
Central Industry Group (CIG) is an innovation-driven, technologically advanced industrial conglomerate engaged in shipbuilding, constructional design and production for complex architectural projects and the renewable energy industry worldwide. Founded in 1972, CIG has been a trusted partner for the international shipbuilding industry.
Their expertise in 3D steel forming is unsurpassed; it enables them to provide us with steel constructional design and product tailored to our aspirations and conceptual designs.
The structure is an all-steel prefabricated semi-monocoque construction, imported from Germany and bolted onto the site slab, internally acoustically treated giving a continuous white surface.
The internal surfaces are white with a grey floor. The exterior is a simple but deliberately identifiable and curvaceous form in blue, constructed from steel.
Our intention is to provide students with a new space in which drawing can be taught and practised. We are also keen to reassert the centrality of drawing to the subjects we offer.
Awards
RIBA National Award 2016
RIBA South West Award 2016
Constructing Excellence South West Building Project of the Year 2016

Constructing Excellence South West Innovation Award 2016

Schueco Excellence for Design and Innovation – Judges' Special Award 2016

Civic Trust Awards Regional Finalist 2017

Civic Trust National Award 2017