You are using an outdated browser. Most of this website should still work, but after upgrading your browser it will look and perform better.
This is AUB. A place to shape and build your work; to learn, share, provoke and collaborate.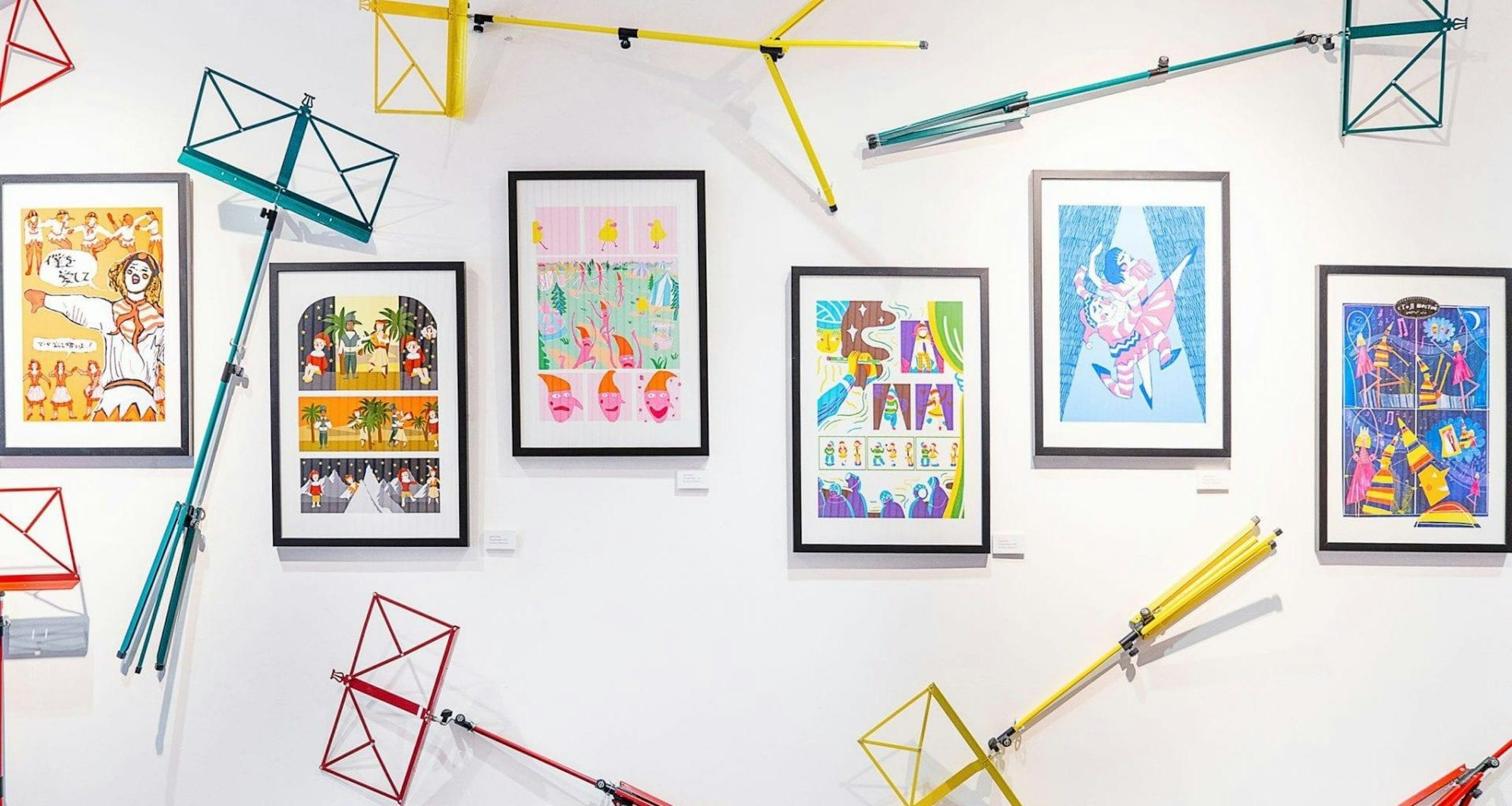 TheGallery is a major resource for contemporary art and design in the South of England with exhibitions that have received both national and international recognition. It hosts a number of artist talks, panel discussions and other events to support the exhibition programme.
Our onsite gallery is open to the public and welcomes local and international visitors.
TheGallery is open to the public from Tuesday – Thursday from 10.00-16.00 and Saturdays from 09.30-14.00. When visiting please follow the COVID-19 guidelines.
About us
Since opening in 1998, TheGallery has delivered an exciting and cultivated portfolio of exhibitions, including those that have toured internationally, as well as events and panel discussions. It has commissioned projects building upon the creative collaboration between Arts University Bournemouth and industry. We seek to enhance the cultural capital of the students, staff and alumni whilst providing a public platform for the arts within the region.

In 2016, we were presented with the Award for Innovation in Design Education by The Sir Misha Black Awards Committee for our innovative approach to design teaching. We received special recognition for TheGallery and for commissioning the first purpose-built Drawing Studio in the UK for over 100 years.
Our Space
TheGallery comprises four exhibition spaces located in our North Building, plus an additional space off-site in Bournemouth:
On Campus
Main Gallery (Upper and Lower Gallery)
Northwest Gallery
Live Project Space
Off-site
WestBeach, Pier Approach, Bournemouth
In addition to our permanent spaces, we host a number of projects and events, collaborating with different creative organisations like Bournemouth Symphony Orchestra, Pavilion Dance, The Trinity Buoy Wharf Trust and Bournemouth Arts by the Sea Festival.
TheGallery's creative projects have included hosting national competitions and exhibitions inside our Drawing Studio and other collaborations with students, staff, alumni and external partners. TheGallery integrated into the local community by bringing the art to Bournemouth via its partnership with WestBeach as a platform to showcase exhibitions and student work.

Our History
TheGallery was originally established in 1998, with the appointment of a part-time Exhibitions Officer under the management of The School of Art. It was then reopened in 2003 under the concept of text+work, as created by TheGallery Committee.
Its first exhibition presented under text+work was Four Quartet Series by Ian McKeever and David Miller. It has since hosted around 96 major exhibitions (November 2003 – February 2019), including three Suddenly Last Summer exhibitions, a curated version of AUB's summer shows. Since October 2008, TheGallery has added Music to its repertoire of exhibitions, including the Goldberg Variations performed by David Wright; From Experimentalism to Minimalism performed by Kokoro; and The Firebird, Diaghilev and the Ballets Russes in collaboration with the Bournemouth Symphony Orchestra.
A collaboration with ArtSway, a contemporary art gallery in the New Forest, resulted in a presence from text+work at the international art exhibition, the Venice Biennale (2007 and 2009). Text+work hosted the seminar Word Matters, which explored the relationship between the written word and contemporary art.
In 2007, TheGallery worked in partnership with the Russell-Cotes Art Gallery and Museum in Bournemouth on the exhibition Meeting Place: Contemporary Art and the Museum.
TheGallery Re-opening
Sir Mark Jones, FRSE, reopened TheGallery on the 3 December 2010 during the Crab by the Sea exhibition by Sir Peter Cook.
Sir Mark Jones is an art historian, numismatist and museum director. He has been director of the National Museums of Scotland (1992-2001), director of the V&A (2001-2011) and he is currently Master of Saint Cross College, Oxford. In 2010, he was awarded a knighthood for services to the arts.
20 Year Celebration
On 11 October 2018, we celebrated the achievements of TheGallery and looked back on the last 20 years with a special event for all staff and students at AUB, alumni, and visitors.
Our Team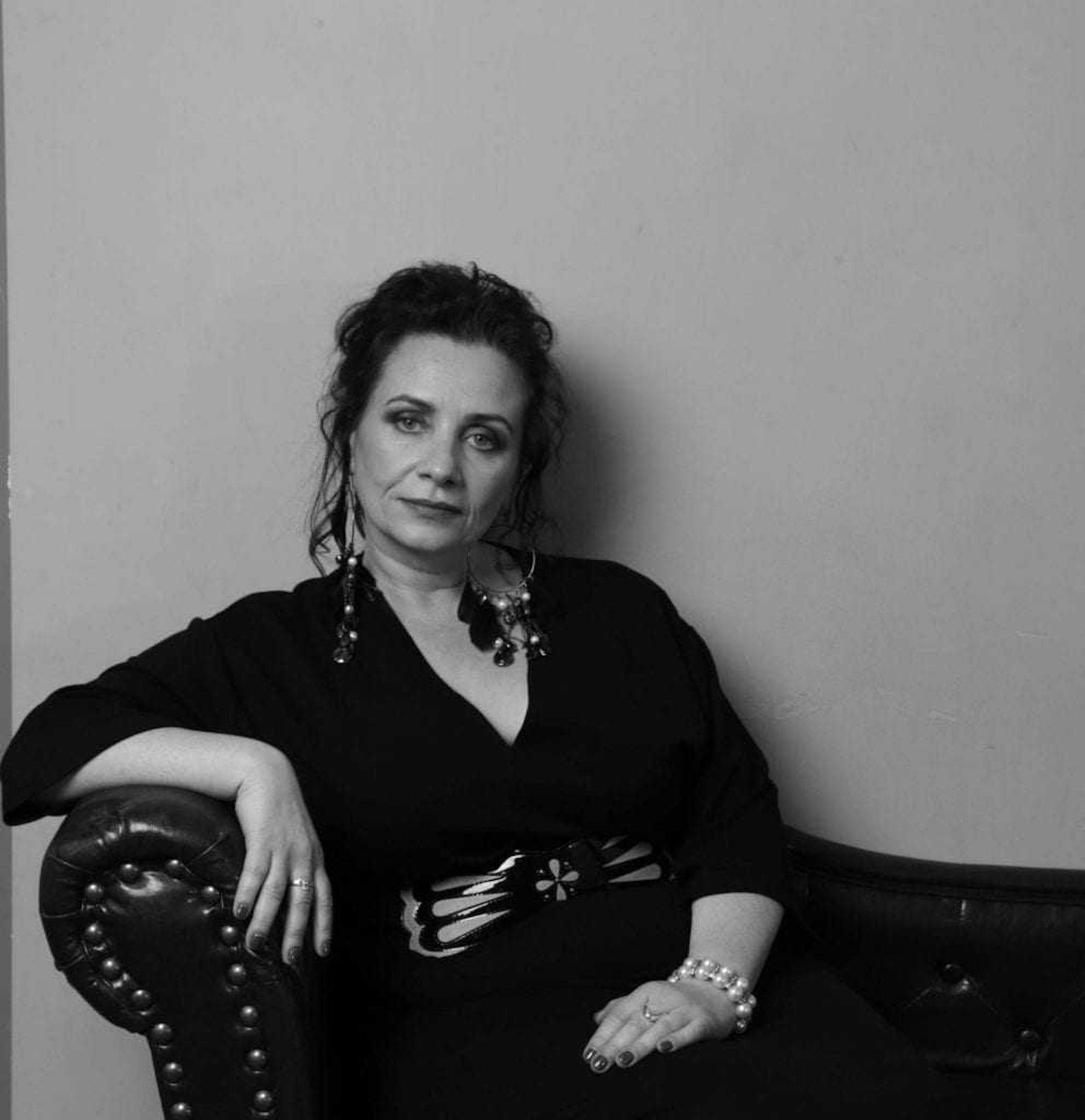 Violet McClean
With over 25 years of experience in the Arts sector, Violet McClean has worked with national and international collections...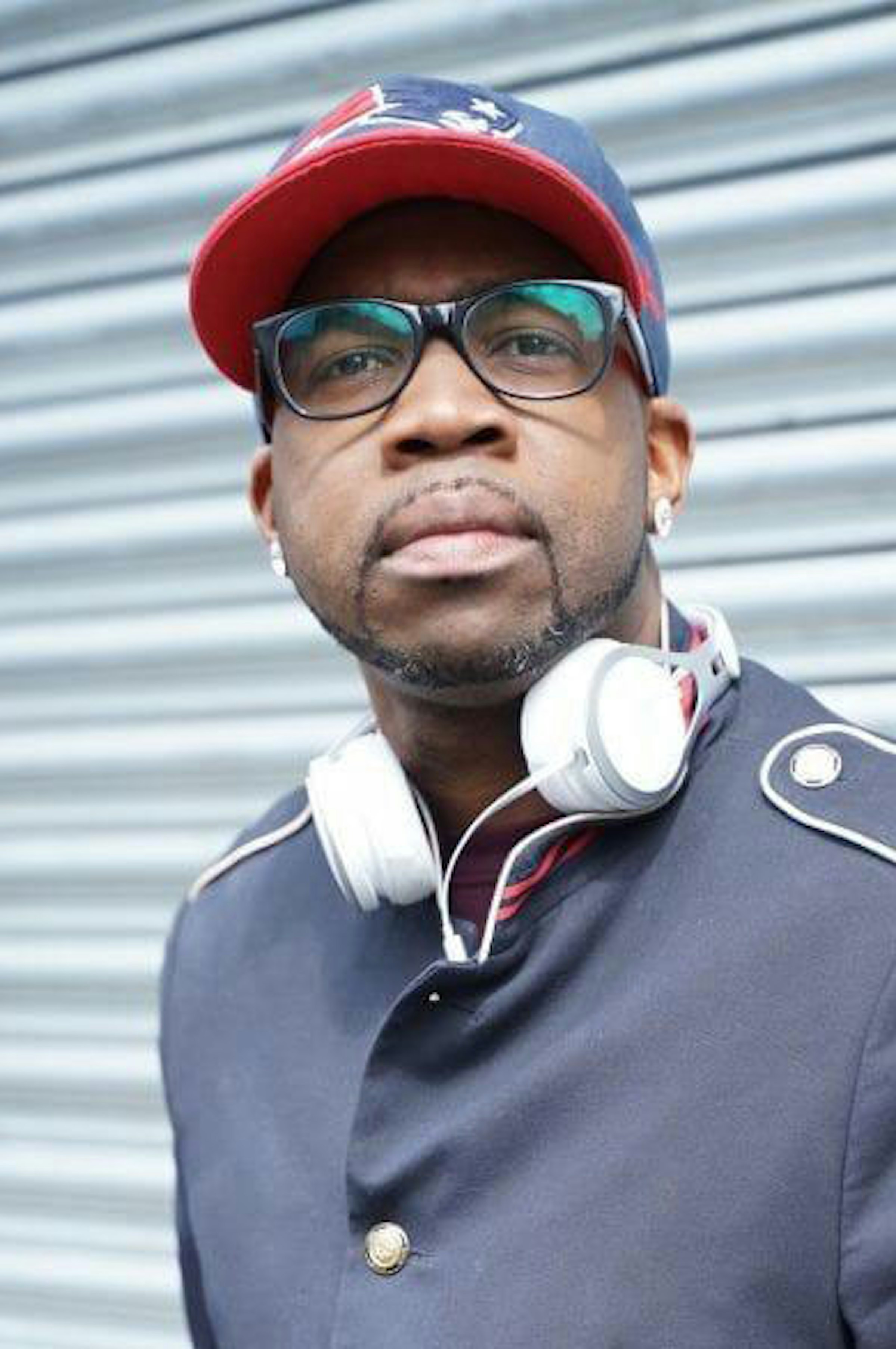 William Hernandez Abreu
William has over 20 years of experience working in Performing Arts and is currently the key technician at TheGallery...
Take a peek at TheGallery...
TheGallery's Collections
Across our campus, we have a series of art collections on display. Our portfolio includes artwork on long-term loan from the Arts Council Collection and private collections, as well as our own art collection.
text+work
The text+work publication series promote a forum for challenging dialogue between innovative contemporary art, design and media practice, and their theoretical context. Text+work is the concept which underpins our exhibition programme, creative events and commissioned projects within the University.
Developed in 2003, text+work invites artists to develop exhibitions and events in partnership with writers and critics, who provide a supportive narrative in the form of published text to accompany the exhibitions.
The publications and essays produced by our text+work concept are commissioned writings and interviews from some of today's most prominent curators, critics, artists, designers, filmmakers and writers.
To view our full range of publications, please visit the AUB Online Store.

Subject to availability, orders will be dispatched upon receipt of payment.
Postage and packaging are part of the price.
Private Collection
There are 300 catalogued pieces in the AUB Private Collection which is looked after by TheGallery. There's currently no public access to this collection as it's a research collection only. An online catalogue of the work will be available to view soon.
Art Council Collection
The Arts Council Collection is the most widely circulated national loan collection of modern and contemporary British art in the world and includes important works by the UK's most prominent artists. The Collection reaches the broadest possible audience through long loans to public institutions, exhibition loan and touring exhibitions, as well as digital and print publications. We currently have 35 pieces on loan from the Arts Council displayed across the campus in University House, the North Building and The Library, with many of the pieces accessible for public viewing.
Sculptures
In 2019, we acquired two sculptures by the British sculptor Tim Harrisson. Harrisson studied at Hammersmith College of Art, Norwich Art School and Byam Shaw School of Fine Art. He has exhibited widely in group and solo exhibitions, with recent exhibitions including the Messums Wiltshire and the British Museum London Design Fair in 2018. His sculptures, Due and End Piece, are on permanent loan from the artist.
In 2018, a Tony Cragg sculpture on loan from the FE College and Fine Family Foundation was installed on our campus. The sculpture was originally commissioned by Sibyl Fine King of the Fine Family Foundation. As a young artist, Cragg became known for his sculptures that utilised found materials and simple making techniques such as stacking, splitting and crushing. At a time when minimalism and conceptualism were ascendant, Cragg began using mundane materials, which were tested to new limits.
Previous Events and Exhibitions
For a complete list of past exhibitions, photographs and news stories, please like The Gallery on Facebook.
Megan Staple: 'Non Fiction Fantasy'
10 December 2018 – 27 September 2019

TheGallery is delighted to work with WestBeach to feature the work of Megan Staple, BA (Hons) Photography Alumni, 2018.

Our Off-Site Arts Programme in association with WestBeach, showcases the work of staff, students and graduates from the Arts University Bournemouth. Our Off-Site Arts Programme in association with WestBeach, showcases the work of staff, students and graduates from the Arts University Bournemouth.
We have worked with WestBeach Restaurant since the inaugural Bournemouth Arts by the Sea Festival in September 2011. Since then, Westbeach has participated in showcasing our Off-Site Arts Programme to the local Bournemouth community. We have worked with WestBeach Restaurant since the inaugural Bournemouth Arts by the Sea Festival in September 2011. Since then, Westbeach has participated in showcasing our Off-Site Arts Programme to the local Bournemouth community.
Megan Staple
Pushing the boundaries of concrete abstraction, still life photographer Megan Staple uses her hand-crafted studio sets to form geometric vibrant images that appear fictional.
Born and raised in Somerset, Megan has delved into various corners of abstract photography with her interest in perspective manipulation starting in 2015. This practice finalises her BA (Hons) Photography Degree from the Arts University Bournemouth. Through the exhibition, the illustrators explored and celebrated flatness, colour, pattern and form. They considered the motifs and the subject matter that are fundamental to their own illustration practice and related these to the 'paper cut-outs' of Matisse.
This is a selection of work from the original exhibition that was staged in TheGallery in 2017.
Staple's recent body of work, Non-Fiction Fantasy uses analogue and medium format digital photography to capture the fragmented and distorted realities constructed in a studio. She pushes the boundaries of concrete abstraction, relying on the set and props to form geometric vibrant images that appear fictional.
The work is related to the Neo-Modernist movement in still life photography that privileges form over meaning, with additional emphasis on Staple's rejection of post-production. Her inspiration derives from studying the history of abstract art including Cubism, Vorticism, and Constructivism, with later influences from Neo Geo, Kitsch, and Memphis Design. Prominent influential figures for Staple have been Barbara Kasten, Bahar Yurukoglu, and Daniel Gordon.
Landscapes Of Exploration
8 January -­ 19 February 2015
Art from the British Antarctic Survey Artists and Writers Programme 2001-2009, curated by Liz Wells
Ten visual artists, one musician and three writers undertook residencies in the Antarctic between 2001 and 2009, under the auspices of the British Antarctic Survey, supported by Arts Council England.
This exhibition brings together the artists' work resulting from their various investigations, offering an opportunity to reflect upon the very different subject matter, media and responses evident in the range of work produced.
Curated by Liz Wells, this exhibition foregrounds the role of contemporary art in examining Antarctica. What perspectives can art offer on this terra incognita, a forbidding environment where the temperature rarely rises above freezing, yet one which for scientists offers a wealth of geological and glaciological data including indicators of climate change?
Liz Wells is the Professor in Photographic Culture at Plymouth University. This exhibition was first shown at Peninsula Arts, Plymouth, in 2012.
Paul Wenham-Clarke: The Dark Highway
20 November – 18 December 2014
Curated by Aaron Schuman
Supporting essay written by Paul Allen
A text + work exhibition
The Dark Highway is the culmination of ten years of work by Paul Wenham-Clarke, featuring excerpts from four photographic projects; When Lives Collide, The Westway, Hard Times and Sacrifice the Birdsong. Paul has had a successful and varied career, this creative journey has included work in advertising, documentary photography and he is currently working as a photographic artist.
Bathing Beauties – Re-imagining The Beach Hut For The 21st Century
29 September – 6 November
The Bathing Beauties is a selection of miniature beach huts re-imagined by 240 architects, artists and designers. The exhibition evolved from a competition led by artist Michael Trainor, and presents over 100 selected models and one full-scale beach hut, 'Oyster Pleasance'.
Oyster Pleasance: Bathing Beauties Exhibition
26 – 28 September 2014, during Arts by the Sea Festival Beachfront, outside Aruba

'Oyster Pleasance' is based on an oyster shell, an innovative structure designed by The Beach Hut Salon (a collaboration between A-Models and architect Will Alsop). The beautiful Oyster with its unique design can be seen as an interactive piece of art, that proposes a beach hut for the 21st Century. The designers' philosophy is that the hut is a place to dream and to just 'be'. As part of the Arts by the Sea Festival, TheGallery AUB installed Oyster Pleasance on the beachfront, where a mermaid will interact with it.
Illustration Symposium Interpretation
18 and 19 September 2014 The symposium seeks to explore ways in which illustrators, interpret, re-interpret and misinterpret information through illustration practice. This event aims to celebrate and investigate the potential exciting creative strategies and possibilities for practitioners to move minds, challenge norms and influence the ways in which we see the world and connect with it.
7 – 30 July 2014 TheGallery is delighted to present Music Architecture Poole at the University for the second time, after the first iteration was held in 2013. MAP is an exhibition of second-year BA (Hons) Architecture student work from Arts University Bournemouth that combines structural engineering, acoustics and issues relating people and buildings to cities and towns.
Summer Shows
Our Summer Shows provide the public with a fantastic opportunity to view the innovative work produced by graduates from the Arts University Bournemouth. PREPARATION FOR HIGHER EDUCATION SUMMER SHOWS 27 May – 5 June 2014 Read the stories from the students and projects on our Summer Shows page. HIGHER EDUCATION SUMMER SHOWS 19 – 26 June 2014 Read the stories from the students and projects on our Summer Shows page. Some of our degree courses are exhibiting in London this month.
Karen Fuchs – Photography Exhibition
13 March – 24 April 2014
TheGallery showcased the retrospective exhibition of internationally recognised photographer Karen Fuchs. Related events: Exhibition Talk, Formal Opening and Publication Launch Thursday 13 March 2014 Schools Workshop – Flashlight on Photography Thursday 3 April 2014 Film Night Thursday 24 April 2014
A Machine Aesthetic
31 January – 27 February 2014
A national touring exhibition took place in Newcastle, Bournemouth, Lincoln and Norwich and concluding at Transition Gallery, London in October 2014. Related Events: Panel Discussion on A Machine Aesthetic Friday 31 January 2014 Film Screening Night & Artist Talk Thursday 6 February 2014 Curator's Lunch Time Talk Thursday 13 February 2014 Schools Workshop Day Thursday 27 February 2014

Block Party: Contemporary Craft Inspired by the Art of the Tailor
5 December 2013 – 24 January 2014
Curated by Lucy Orta.
A Crafts Council Touring Exhibition. Related Events: Exhibition Talk: The Art of Tailoring - Thursday 16 January 2014. Schools Workshop: Block Party – Tailor Made Designs - Thursday 23 January 2014
Print Is Dead, Long Live Print
24 April – 30 November 2013
Off-site art programme in partnership with The Print Room, Bournemouth
Potential Architecture – An Exhibition Of Work By Lucy + Jorge Orta
7 September – 7 November 2013
Curated by Simon Beeson. Programmed in association with artSOUTH
Music Architecture Poole [MAP]
08 – 24 July 2013
Music Architecture Poole [MAP] is an interactive exhibition by second-year BA (Hons) Architecture students from AUB that combine structural engineering and acoustics.
Jerwood Drawing Prize 2012, Touring Exhibition
22 March – 26 April 2013
Celebrating the diversity, excellence and range of drawing in the UK. Related Events: Preview and Formal Exhibition Opening Panel Discussion on "Drawing Speaks"
41 Reasons We Still Need Superman
22 February – 7 March 2013

Video Art Touring Exhibition from China. Related Events: Curator's Talk Lunchtime Talk: An Art in Context Session on Digital Installations and the Audience
Values, A Solo Exhibition By Jane Wilbraham, In Association With Hales Gallery, London.
11 January – 15 February 2013
A text + work event A solo exhibition by Jane Wilbraham – VALUES brings together selected works from the past with an emphasis on recent watercolours and carved works made from Sycamore wood.
Shifting / 
7 – 13 December 2012
A Students' Union exhibition TheGallery. Shifting/ over/ between/ around / through is a group show of four fine art students in their final year here at the Arts University Bournemouth. Sculpture engages body directly with space, allowing the artists to circle themes of bodily engagement through our relationship with space. As we move through our environment we learn to understand how to guide ourselves around. Each artist takes their own concepts of our body, through their own journeys of space.
=them And Us / Land To Sea
19 October – 30 November 2012
An exhibition of work by Richard William Wheater. Richard William Wheater is a British artist who uses performance and installation to discuss our relationship with the natural environment. Wheater's exhibition at TheGallery presented two significant bodies of work Them and Us (2009) and Land to Sea (2012).
Power Plays – A Solo Exhibition By Laura Eldret
A solo exhibition by Laura Eldret Power Plays presented two new film works, Muster and Fought, by artist Laura Eldret. The films explore issues of artistic authorship, personal empowerment, choice, obligation and how powers constantly shift. The exhibition courts the seductive power of the spectacle, exploring how individuals create, record and retell their individual and collective identities.
Creative Spirit Of The Games: Olympics 2012 Posters: Twelve Posters Commissioned To Mark The London 2012 Olympic And Paralympic Games
23 July – 7 September 2012
London 2012: Olympic and Paralympic Poster Exhibition, University House, AUB. A number of posters for the London 2012 Olympic and Paralympic Games, designed by some of the UK's leading artists, including Bridget Riley, Tracey Emin, Martin Creed, Rachel Whiteread, and Bob and Roberta Smith have gone on display at the Arts University Bournemouth.
Exploratory Laboratory (Exlab) Art, Science And The Coast
9 July – 3 August 2012
ExLab is a ground-breaking arts programme along the Jurassic Coast, where earth scientists and artists collaborate to reveal hidden landscapes through the lenses of art, geology and technology.
Get involved
TheGallery is free to everyone – check our opening times before planning your visit. Please note that opening times change during Term Time and Out of Term.

We welcome educational groups, art clubs, companies, businesses and interested parties of all ages. We offer tours, discussions and activities. To discuss your requirements contact TheGallery Office on 01202 363272 or email us at thegallery@aub.ac.uk. For schools interested in visit and workshops, please visit our Schools page for more information.
Groups will need to reserve parking. Please contact reception@aub.ac.uk regarding parking reservations.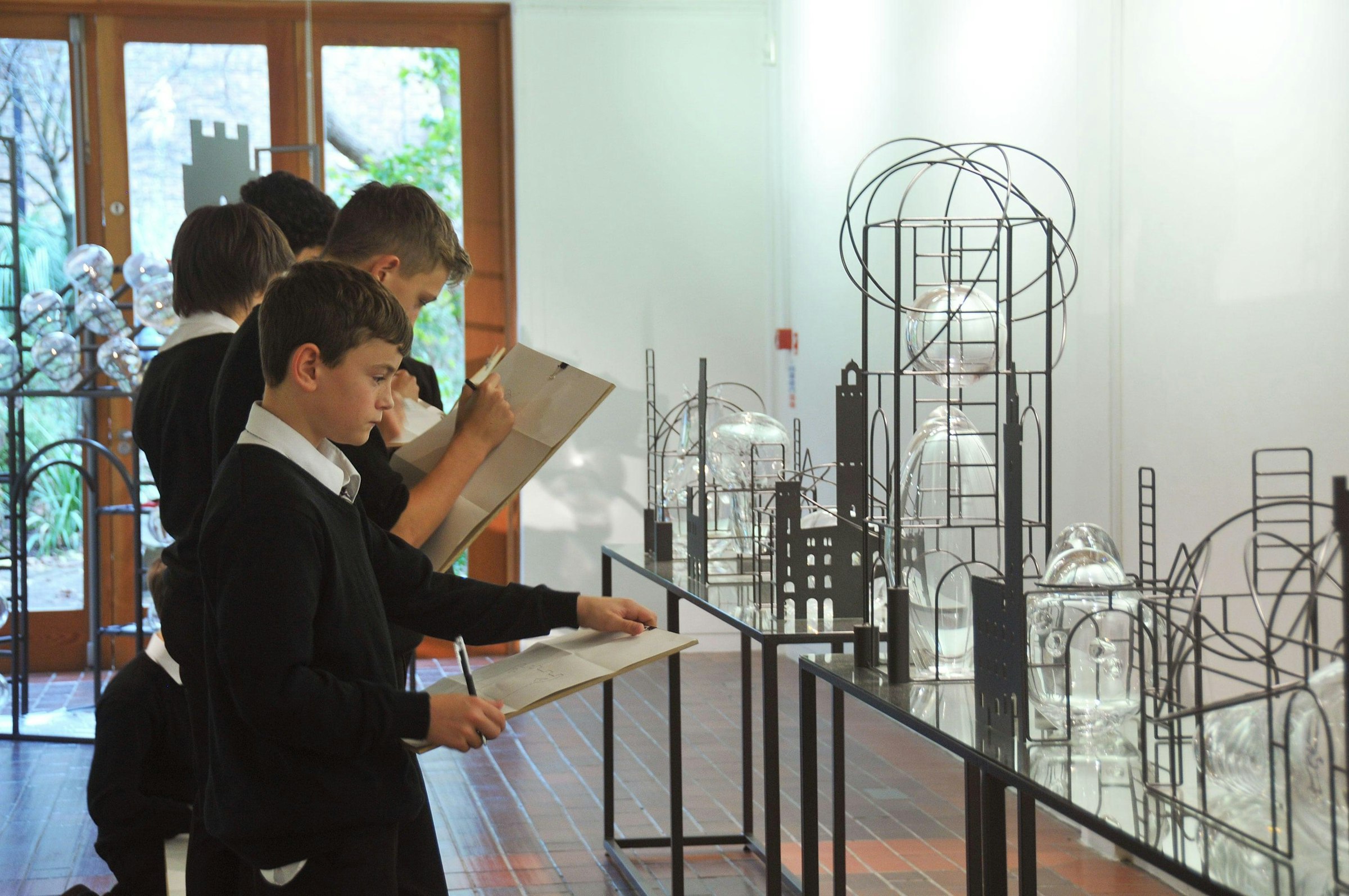 School Workshops
TheGallery offer a diverse program of activities for schools that offer young people the unique opportunity to engage with AUB's TheGallery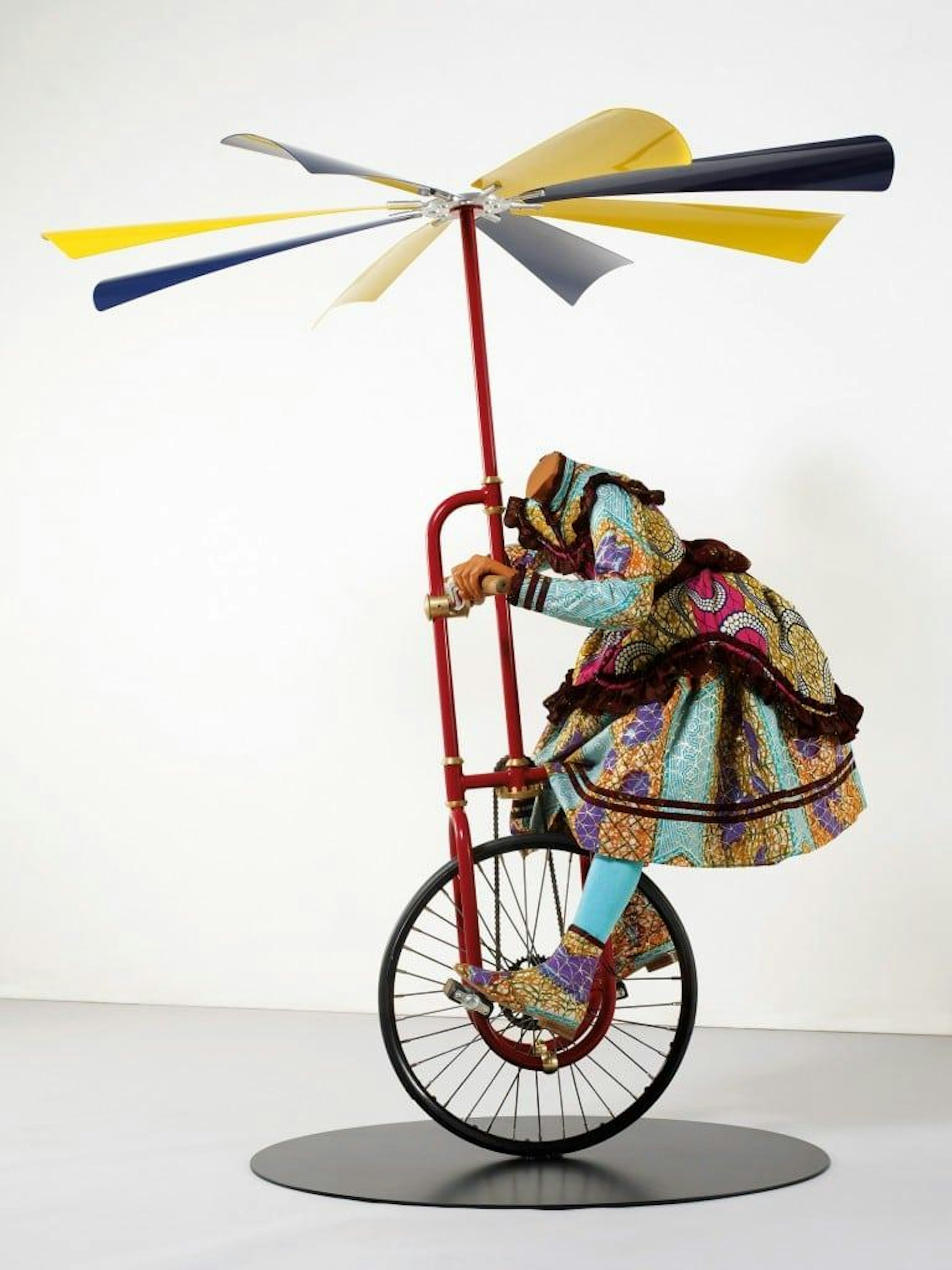 TheGallery Partnerships
TheGallery delivers an exciting portfolio of events and commissioned projects with the AUB and external venues.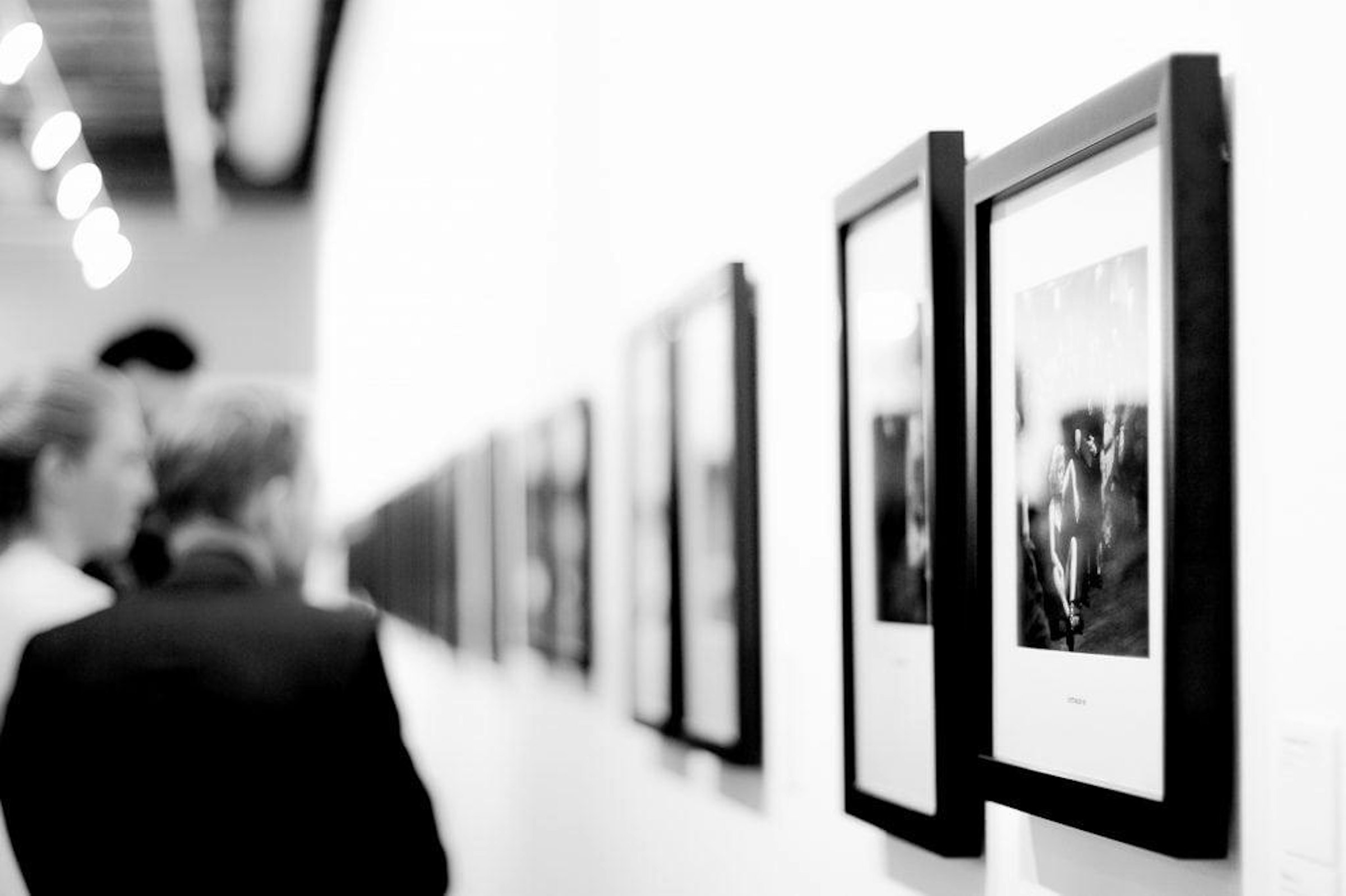 Submit a proposal
TheGallery showcases work from contemporary artists and designers, including collections on loan from major galleries and museums.