You are using an outdated browser. Most of this website should still work, but after upgrading your browser it will look and perform better.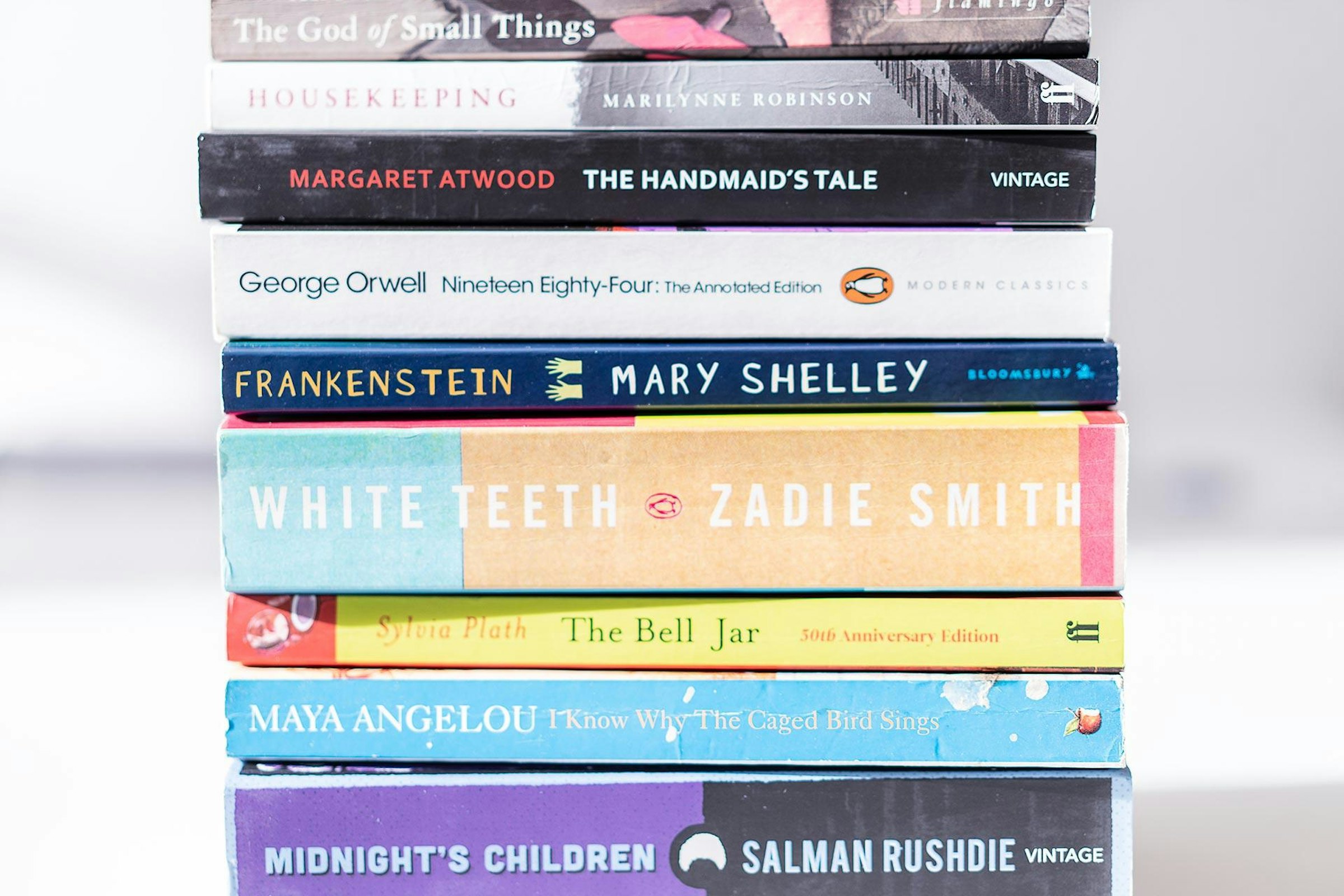 BA (Hons) Creative Writing
BA (Hons) Creative Writing
Duration:

3 or 4 years full-time

Placement year:

Optional 1 year

Course code:

W800 (UCAS)

Institution code:

A66 (UCAS)
Overview
Stories are at the heart of how we communicate and understand the world. Through this course, you'll gain the skills to join the next generation of creative storytellers.
Creative Writing course information
On this course, you'll learn to draw inspiration from existing literature, before developing your own voice. Through a range of exciting projects, you'll explore the whole writing process – from idea generation and research to editing.
A career in creative writing could see you working in publishing, a literary agency, freelancing or in education — and that's just the start. Whether you want to create prose, scripts, poetry or nonfiction, we'll help you turn writing into a career.
With visits from published writers and industry professionals, you'll be able to explore career opportunities and build contacts. When you graduate, you'll have a strong portfolio and a professional network to kickstart your career.
Writers rarely work alone, so this course will give you the opportunity to collaborate with other courses. You might write scripts with animators or filmmakers, or explore narratives with illustrators.

| | |
| --- | --- |
| Course duration | 3 or 4 years (full-time) |
| Placement | Option of a 1 year placement |
| UCAS course code | W800 |
| UCAS institution code | A66 |
Placement year
All undergraduate courses at AUB offer an optional placement year, to be taken between your second and third years of study.
If you're unsure about this optional placement, you don't need to decide now. Once you're here and studying with us, the course team will discuss the placement options with you, so when the time comes, you can make a decision that's right for you.
If you're required to have a Student Visa to study in the UK, it won't be possible to undertake the one-year placement option; there'll be other opportunities for you to engage with industry during your study at AUB.
Level 4 (first year)
First year allows you to experience different areas of Creative Writing, providing you with a toolkit of fundamental creative and academic skills. A dynamic series of workshops, lectures and seminars, facilitated by staff and visiting industry professionals, are designed to build your competency. You'll read widely throughout this level, gaining a solid knowledge of other authors and their work, and an understanding of how this research can impact on your own practice.
At the core of the course experience will be writing workshops that provide safe environment for you to share your work with lectures and peers, gaining invaluable constructive feedback. These workshops will build confidence in sharing your work with your peers and develop strategies for giving and receiving feedback.

Level 5 (second year)
Second year encourages you to apply your developing skills, equipping you with strategies for pushing boundaries, taking risks and experimenting with responsive writing on location.
Through a series of trips, you'll develop a more nuanced understanding of form, genre, and style whilst gaining first-hand experience of the different roles of a writer in today's world.
You'll be paired with a professional writer or editor, where possible, who'll guide you, alongside academic staff, as you undertake a project of your choice.

Level 6 (third year)
You'll enter your third year looking to strengthen existing industry links and networks introduced in second year through further practical engagement and experiences. You'll develop an awareness and understanding of publishing options, literary agencies, and other creative arts and literature-based organisations, and will undertake practical community or industry-based live projects that reflect your interests.
You'll actively explore the mechanics of being a professional writer, developing knowledge in the areas of self-promotion, marketing and managing finances.
Concluding the year, you'll work on an extended project in your chosen area of interest.
All students are registered for the award of BA (Hons). However, exit awards are available if you leave the course early, having successfully completed one or two levels. If you successfully complete a level of the course, you'll automatically be entitled to progress to the next level.
For the award of a Certificate of Higher Education (CertHE), you must have achieved a minimum of 120 credits at Level 4. This qualification may be awarded if you leave the University following successful completion of the first year of your course.
For the award of a Diploma of Higher Education (DipHE), you must have achieved a minimum of 240 credits of which a minimum of 120 must be at Level 5. This qualification may be awarded if you leave the University following successful completion of the second year of your course.
For the award of a BA (Hons) you must have achieved a minimum of 360 credits of which a minimum of 240 must be at Level 5 or above, of which a minimum of 120 credits must be at Level 6. This qualification will be awarded upon successful completion of your course.
A BA without Honours may be awarded if you've achieved 300 credits, at least 180 of which are at Level 5 or above, and at least 60 of which are at Level 6.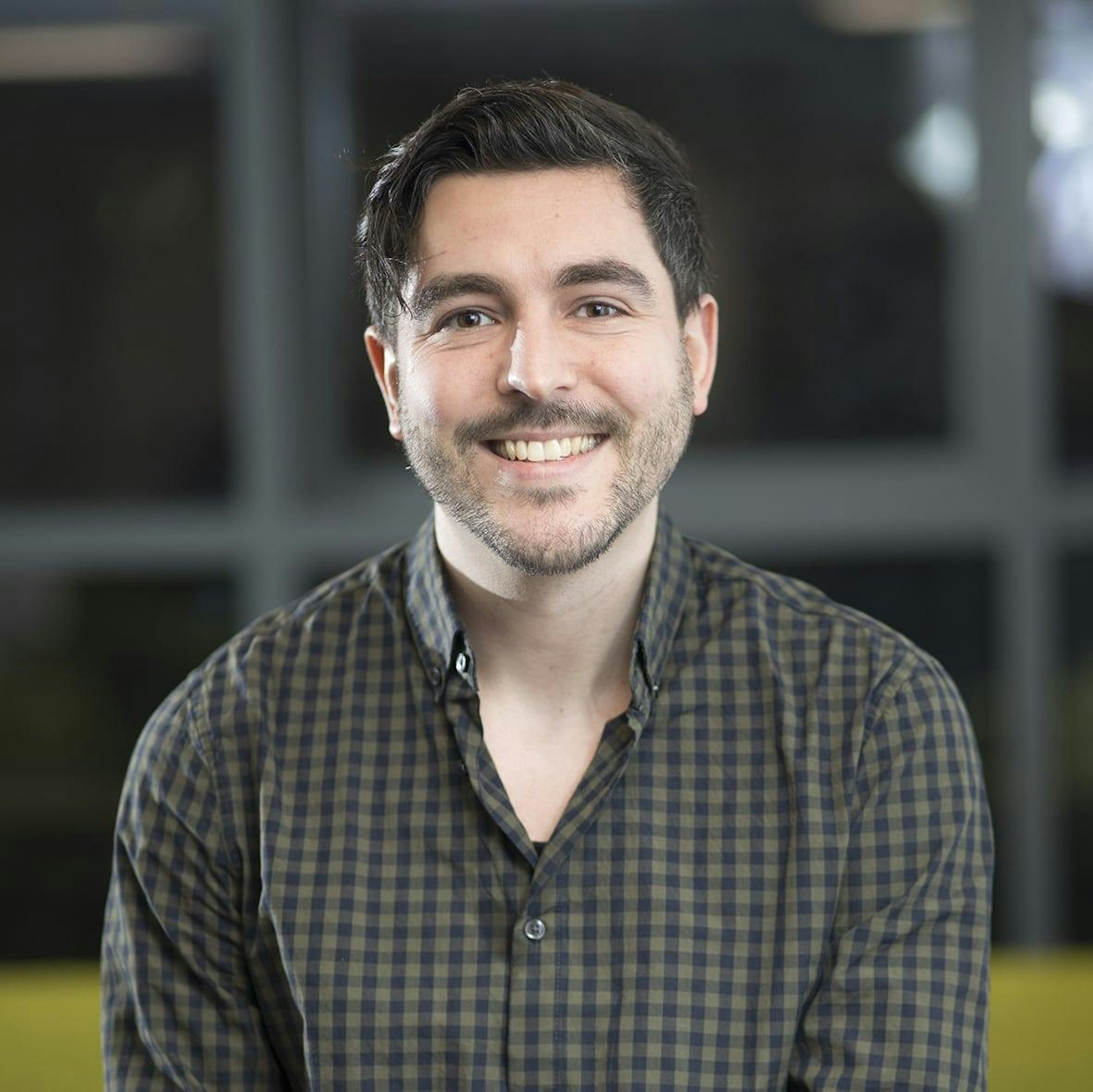 Dr James Cole
Course Leader/Senior Lecturer
BA, MA, PGCAP, PhD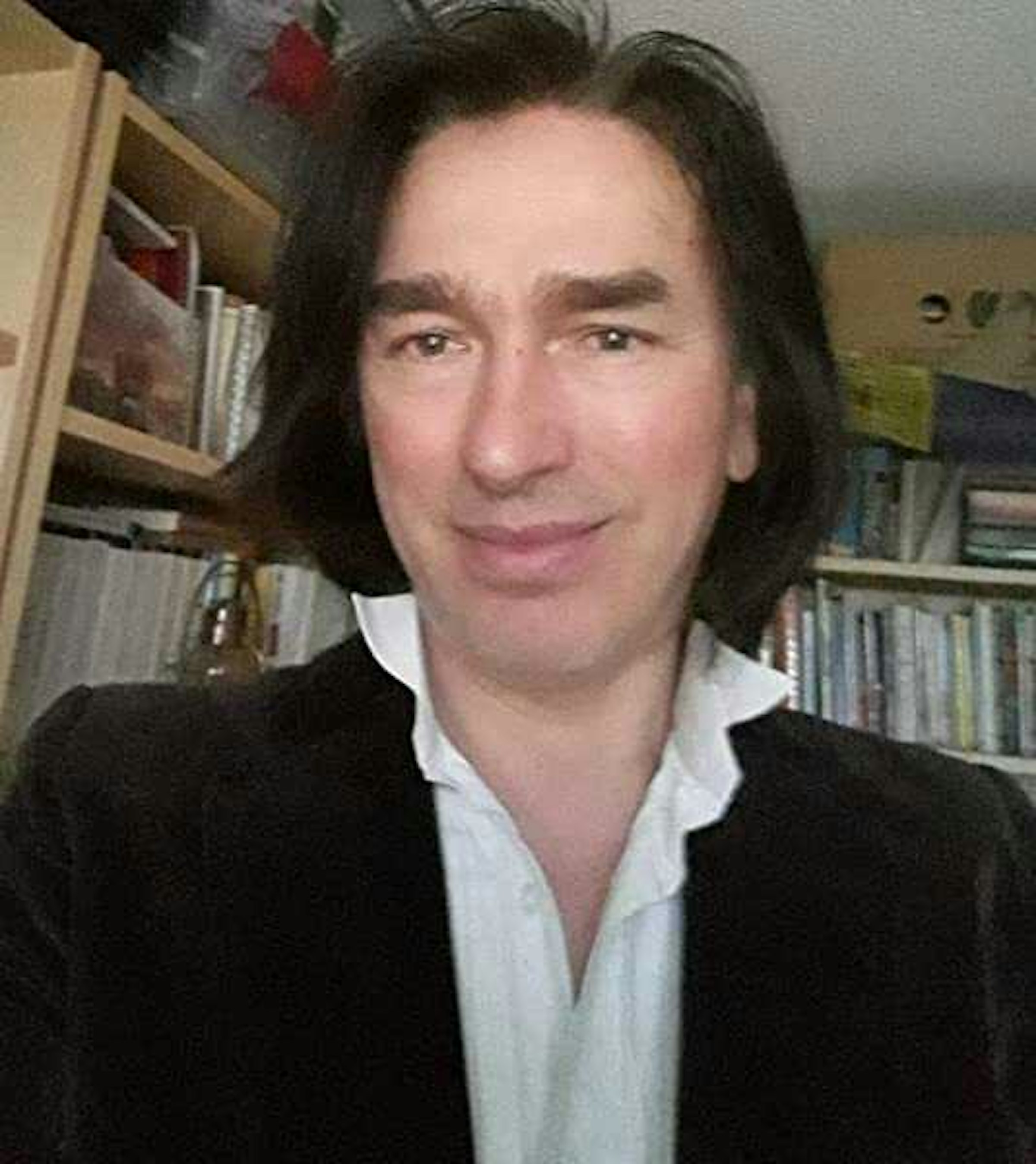 Dr Kevan Manwaring
Programme Leader – MA Creative Writing (online)
PhD, MA, BA, FHEA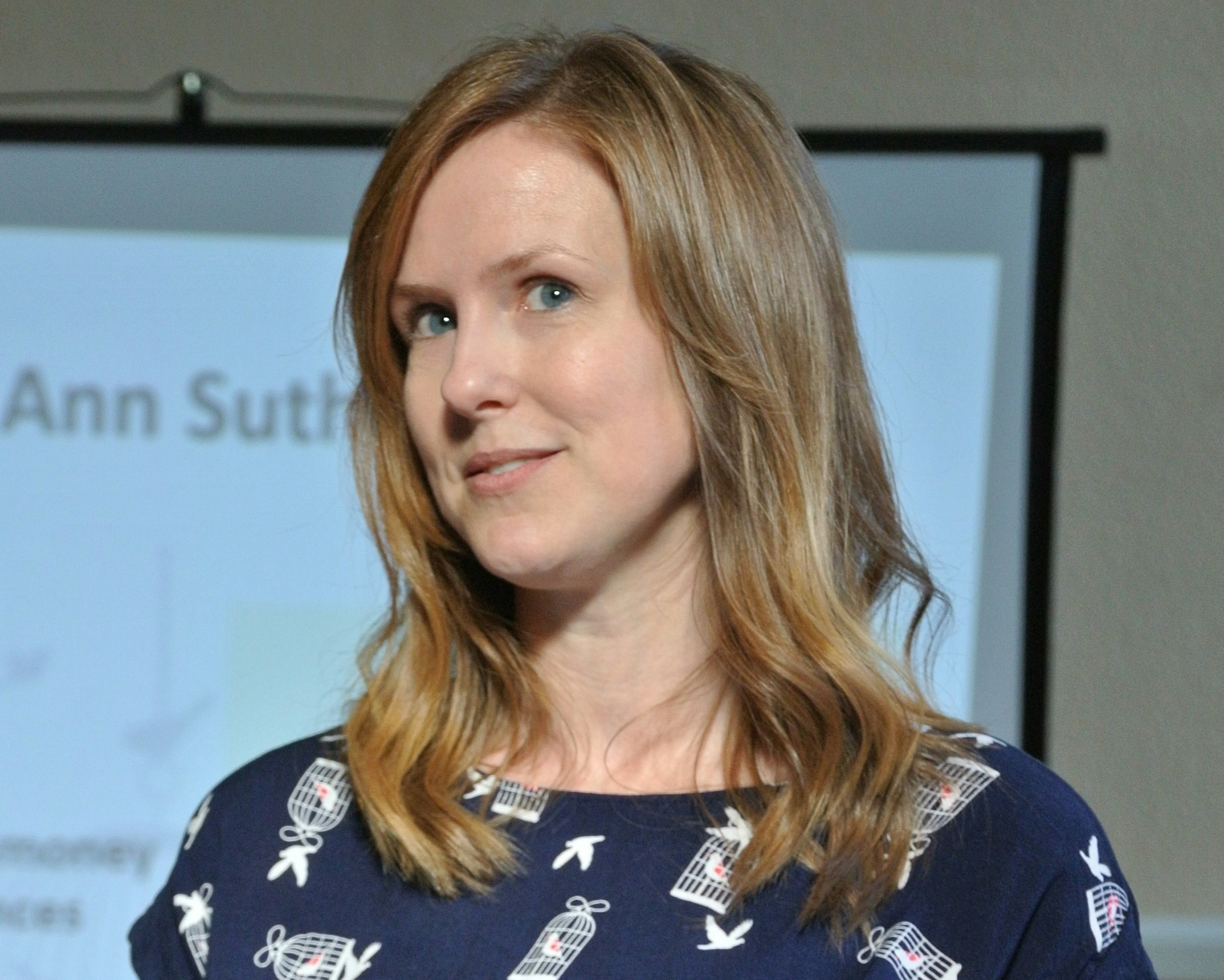 Dr Natalie Scott
Lecturer in Creative Writing
PhD, MA, BA (Hons), PGCE, CAPF
What makes a story great? It has to have heart in order to connect with an audience. As the poet Maya Angelou said — "People should hear the writing, it should slide through the brain and go straight to the heart".
View our course videos
Course leader Dr James Cole talks about what you can expect from studying BA (Hons) Creative Writing here at AUB. He also gives an insight into what makes a great story.
Application process
Once you've found the perfect Undergraduate course, you can apply to study via UCAS, including direct entry applications to second and third year.
When applying through UCAS, use the institution code A66 for courses taught at Arts University Bournemouth. For courses based at Bournemouth and Poole College, use code B49. We'll then use your completed UCAS form to make decisions about your application. You can find out more on entry requirements in our apply section.
When you apply to one of our courses, it's important that you help us get a good picture of both you and your work – so you'll need a great personal statement. We want to know more about why you're interested in the course, your key influences, and what you hope to do after your studies.

If you're invited for an interview, many of our courses will ask to see a portfolio of your work so we can get more insight into your ideas and abilities. To help you, we've created guidelines outlining what we expect from your portfolio for each course.
The fee that you pay the Arts University Bournemouth provides the necessary equipment and training for you to complete your course.
You may also choose to buy some items of personal equipment such as a laptop or tablet computer, but this is not required; desktop and laptop computers are available for you to use in common study areas, including a loan system in the Library.
For the majority of our courses, we'll ask you to digitally submit a portfolio as part of the application process.

Portfolios should show examples of your work – both finished and work in progress – that demonstrate your interests and skills. We expect to see around 20 slides/images in your portfolio that shows your identity as an artist
If we ask for a digital portfolio then we'll give you 30 days to submit it. Sometimes we'll need a portfolio submitted quickly if there's a UCAS set deadline approaching, but if you need more time, just let us know and we'll try to help.

We've created specific portfolio guidelines for each of our courses, you can take a look at these below.
If you've applied to study an online postgraduate (MA) degree, please refer to the AUB Online portfolio guidelines.
None of our courses currently require an interview.
The only course requiring an audition is BA (Hons) Acting and if you're invited to one you'll have at least 10 days notice.
Studios and resources
Throughout the Creative Writing course, you'll be exposed to professional industries to gain a solid understanding of all the opportunities available to writers.
Interacting with a wide range of writing-related industries will equip you with the creative and critical tools for continuing your writing beyond the course into a professional context, whether in industry or further study and research.
You'll hear from and network with a variety of industry professionals including publishers, agents, arts organisations, and funding bodies to gain a solid understanding of possible ways to make an income as a writer.
Community Writing Groups
There's also plenty happening in Bournemouth, Poole and the surrounding area to help you find your voice.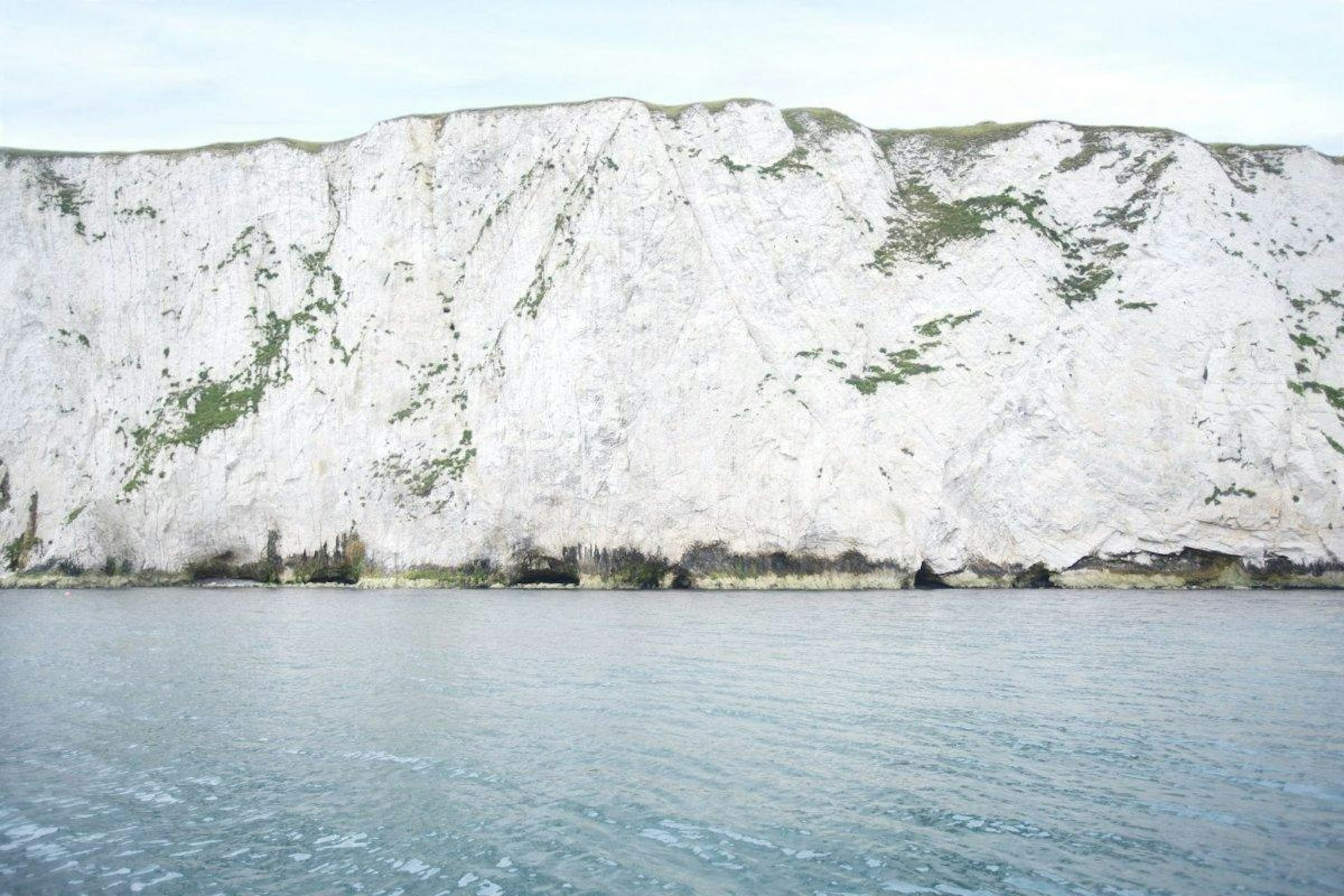 Dorset's History
Dorset has a particularly rich literary history, something you'll really be able to make the most of at AUB.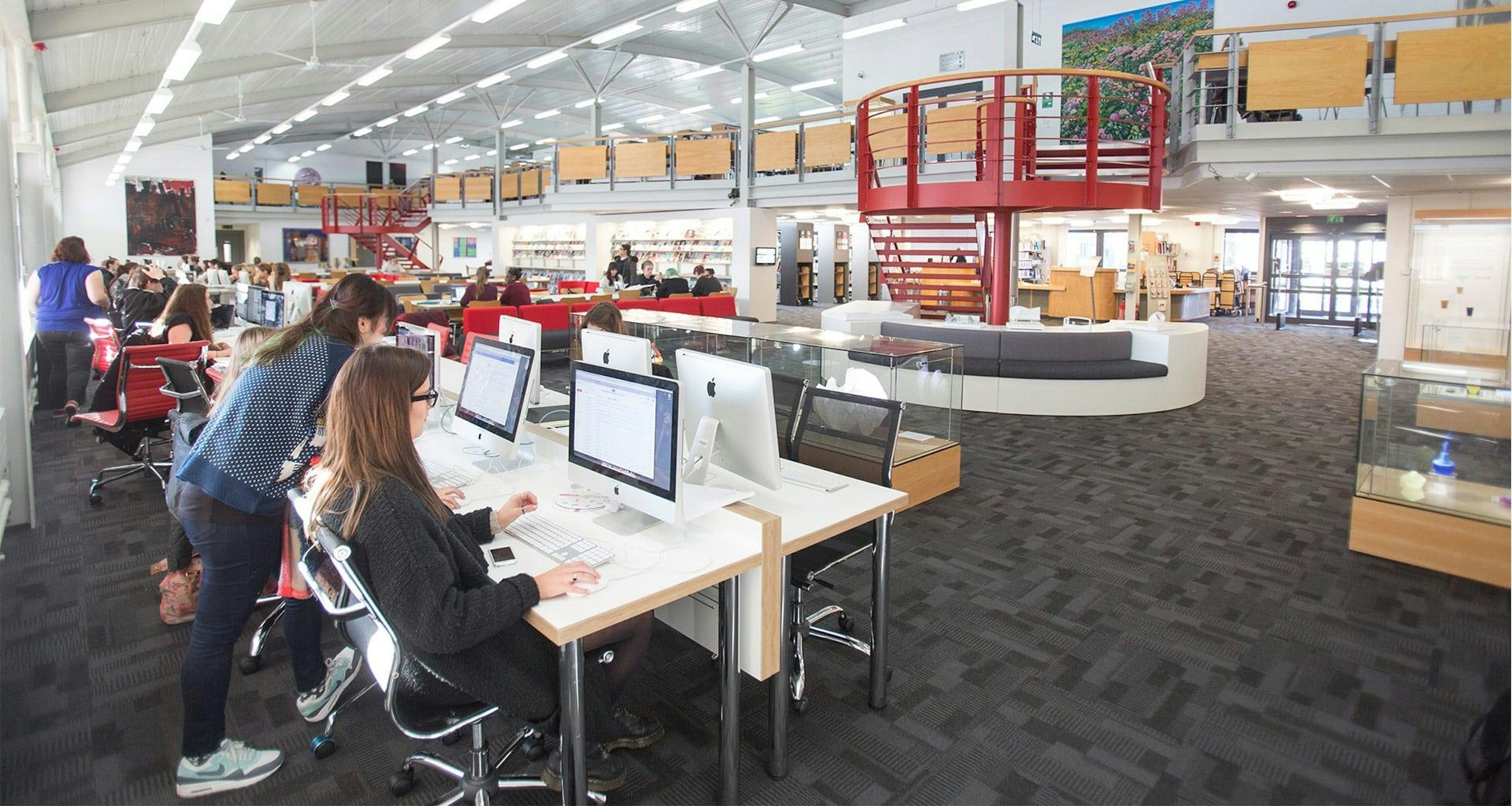 The Library
The Library at AUB holds an excellent range of print and online collections
Teaching and learning
The course has been designed to offer you experiences in a diverse mix of learning and teaching methods to ensure your time at the university is both stimulating and enriching.
Each unit is assessed separately, and the assessment forms part of the unit. Assessment both provides a measure of your achievement and also gives you regular feedback on how your learning is developing.
Teaching will largely be delivered through lectures, seminars and workshops, supplemented by individual and group tutorials, presentations, and critiques. In consultation with the Course Leader, the teaching team is responsible for co-ordinating individual units of study, and for selecting appropriate methods of delivery according to subject matter and student experience. Level 4 provides you with an introduction to key writing and academic skills through the 'Fundamentals' series, whilst Levels 5 and 6 see a progression towards more independent learning and greater autonomy over projects and areas of interest.

The Writing Workshop
At the core of the course experience will be writing workshops that provide safe environments for you to read your work in front of your lecturers and peers, to gain invaluable constructive feedback. This is an essential part of the writing process and you will be encouraged to translate the feedback into your practice through editing and redrafting, whilst also offering generous and critical feedback to others. The course aims to foster critically reflective writers and the workshop is an excellent space in which to develop these skills.
Crafting with Writers
The Level 5 experience offers an exciting opportunity to follow your independent interests and develop projects whilst guided and mentored by professional writers and/or editors. The aim here is to let you explore, experiment, and hone your craft, nurtured by experts in your chosen field of study.
Learning environments
Throughout all levels, your learning will be enhanced by opportunities to leave the campus and write on location, responding to different environments and geographies. Possible venues include the New Forest, the Jurassic Coast, the Earthouse at Cranborne, and Thomas Hardy's Cottage, amongst others.
Collaboration with the film industry
By reflecting the collaborative nature of the film industry, where different disciplines come together to create amazing work, we've created an environment where students produce award-winning films and go on to become some of the industry's biggest names.
Many film schools can offer the opportunity to specialise and form production teams, but at AUB we forge collaborations like no other. Our productions don't just contain the work of Film Production, Visual Effects and Animation students. With Costume and Performance Design, Make-Up for Media and Performance, and Acting, a full complement of the creative industries makes for a truly unique filmmaking experience. Screenwriting sits at the heart of these productions and there will be collaborative opportunities with Film Production, Animation Production and Visual Effects throughout the course.
Contact hours include all scheduled teaching sessions, but also supervised time in the workshop or studio. In line with national guidance, we include in our calculation of contact hours all the time which is scheduled in the studio for independent study which is also supported by staff (either academic staff, or technicians).
The information provided below gives the proportion of your study time which constitutes contact hours. Where there are optional routes through the course, we've used the figures for the most popular option.
| Year 1 (% time) | Year 2 (% time) | Year 3 (% time) |
| --- | --- | --- |
| 39 | 25 | 36 |
For every unit of your course, we will inform you of what you are expected to learn, what you have to submit, how your work will be assessed, and the deadline for presenting your work for assessment. This is made available through Unit Information, which is on your course blog.
You'll receive a final mark for each unit in the form of a percentage, which will be recorded on your formal record of achievement (transcript). Each component of assessment is graded using a notched marking scale, whereby only certain marks are used within each grade. The only marks available within any ten-point band are *2, *5 and *8 (e.g. 62, 65, 68). These marks correspond to a low, mid, and high level of achievement within each grade band.

All learning outcomes must be passed to successfully complete the unit.
Career destinations
Copywriter
Freelancer
Roles within the publishing sector
Translator
Journalists
Postgraduate study
Trips and visits
As part of your course you may also get the opportunity to take part in course trips. Previous trips have included:

New Forest
Portland Bill
Chesil Beach
Hengistbury Head
Brownsea Island
Abbotsbury
Points of interest in Bournemouth
London
*These trips are optional and some may incur additional costs

Latest from BA (Hons) Creative Writing
---