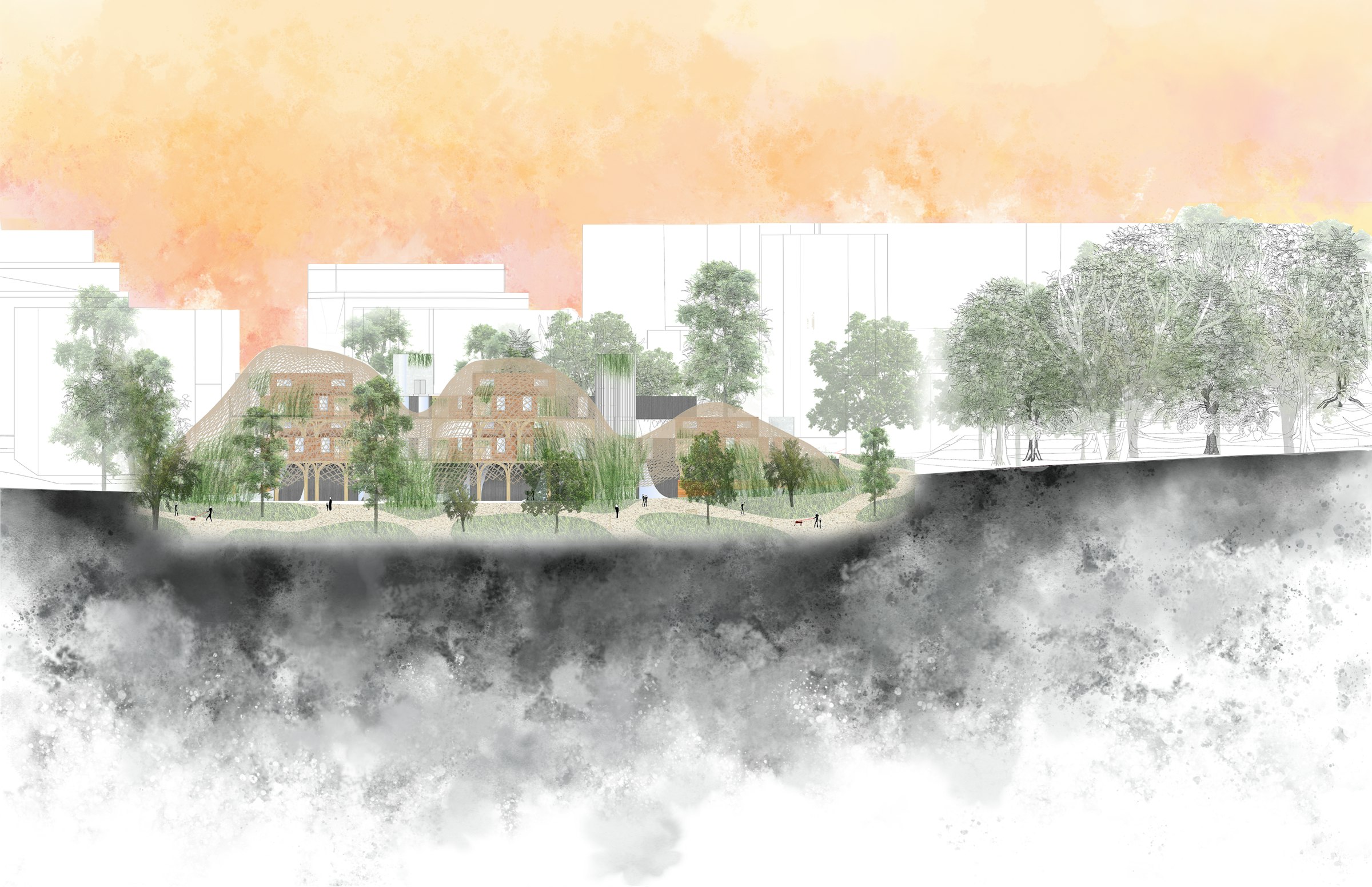 COMMENDED
Ffion McCormick-Edwards, BA (Hons) Fashion
Ffion's accessories collection, Life After Lake, takes inspiration from her family's impassioned admiration of water skiing.
Ffion said: "My parents' cringe-worthy wedding was the spark of this idea; as they left the altar under an archway of water ski's to then be towed away on the back of a speed boat - I felt this wedding was iconic and had to be shared!
"Each accessory in this collection was created from reusing and reclaiming vintage wetsuits; life jackets, water shoes, knee board straps and more all from the late 1980s to the early 2000s, donated by close family and friends. I wanted to keep the originality and character of each wetsuit or life jacket alive within every design. Pioneering the reworking of vibrant, surplus fabric is a conscious work ethic behind the collection ensuring there is a life after the lake."
She added: "Reusing existing materials is extremely beneficial and important to not only me as a designer but also the environment. Aside from minimising the volume of discarded materials and waste being sent to landfill each year, it also reduces the need for mass production using new or raw materials which means a reduction in air pollution, water pollution and much more."