You are using an outdated browser. Most of this website should still work, but after upgrading your browser it will look and perform better.
BA (Hons) Modelmaking
Duration:

3 or 4 years full-time

Placement year:

Optional 1 year

Course code:

W291 (UCAS)

Institution code:

A66 (UCAS)
Overview
Our graduates enjoy working with the precision of Formula One, the fantasy of Star Wars, and the innovation of rapid prototyping.
Modelmaking course information
With an international reputation, BA (Hons) Modelmaking is a leading course in its field, enabling students to progress into the diverse world of professional makers. We'll equip you to become an independent thinker, capable of solving problems and taking imaginative leaps in creative design.
The engaging and creative course will be your stepping stone to an exciting career in making.
With access to the latest technology and traditional resources, you'll learn to make things using an extensive array of materials, tools, and techniques. You'll develop the making skills needed for rewarding careers in film, architecture, exhibition, and design. You'll develop as an independent thinker, capable of solving problems and taking imaginative leaps in creative design and making.
You'll work on live collaborative projects with students from other courses and with industry professionals. Using our strong links with the creative industries, you will have opportunities to undertake work experience with leading companies in the UK and abroad.
This course has been the first step in the journeys of many successful graduates, leaders, and innovators. You'll get the opportunity to work in our award-winning and purpose-built 'CRAB' Drawing Studio, which was designed by Professor Sir Peter Cook, RA, as well as Passiv Haus and our well-equipped Printmaking Studio.
| | |
| --- | --- |
| Course duration | 3 or 4 years (full-time) |
| Placement | Option of a 1 year placement |
| UCAS course code | W291 |
| UCAS institution code | A66 |
Placement year
All undergraduate courses at AUB offer an optional placement year, to be taken between your second and third years of study.
If you're unsure about this optional placement, you don't need to decide now. Once you're here and studying with us, the course team will discuss the placement options with you, so when the time comes, you can make a decision that's right for you.
If you're required to have a Student Visa to study in the UK, it won't be possible to undertake the one-year placement option; there'll be other opportunities for you to engage with industry during your study at AUB.
Level 4 (first year)
Your first year introduces you to the core skills of a professional modelmaker. These include making processes and techniques, design thinking, and the essential function of the model as a form of communication.
You'll challenge, reframe and develop your previous assumptions about skills, methods, thought processes, and representation to build the necessary foundations for professional practice. Teaching seeks to move you swiftly from 'rule-seeking behaviour' to independent decision-making.
You'll explore design ideas, critical thinking, visualisation skills and interpretation. You'll attend specialist demonstrations and practical studio and workshop sessions.
Level 5 (second year)
In the second year, you'll continue to develop your understanding of modelmaking as communication. Interpretation and representation are studied and practiced in a variety of different professional contexts.
You'll turn your attention outwards to clients, industry and society as a whole. Engagement and interaction with industry, audiences and consumers (in the form of live briefs where possible) are integrated into the curriculum, as is research, reflection and the use of writing to develop understanding.
We'll encourage you to develop interests and lines of enquiry which will inform the choice of creative and career directions in the third year.
Teaching seeks to facilitate your self-discovery and to build your confidence in pursuing independent paths in skill development, reflection and enquiry, and in choosing career directions.
Level 6 (third year)
In your third year, you'll work on more in-depth and complex studio projects and carry out a major theoretical piece of research.
The direction of the course and of your decision-making is firmly towards the outside world as characterised by clients, the industry and audiences.
As part of this, there is a continuous process in which you are expected (through research and work experience) to 'benchmark' standards of performance, and to define, manage and meet your own personal standards of excellence.
You'll carry out a 'live' or simulated project, working to a client-led brief which must succeed within the constraints and expectations of the commercial world. You'll learn about the professional aspects of model making and running a business.
Your final major project is designed to promote your professional intent, direction, creativity, individuality and strength in your specialist area.
Your third year traditionally culminates in a show in London where you can meet potential employers.

All students are registered for the award of BA (Hons); however, exit awards are available if you leave the course early, having successfully completed one or two levels. If you successfully complete a level of the course, you will automatically be entitled to progress to the next level.
For the award of a Certificate of Higher Education (CertHE), you must have achieved a minimum of 120 credits at Level 4. This qualification may be awarded if you leave the University following successful completion of the first year of your course.
For the award of a Diploma of Higher Education (DipHE), you must have achieved a minimum of 240 credits of which a minimum of 120 must be at Level 5. This qualification may be awarded if you leave the University following successful completion of the second year of your course.
For the award of a BA (Hons) you must have achieved a minimum of 360 credits of which a minimum of 240 must be at Level 5 or above, of which a minimum of 120 credits must be at Level 6. This qualification will be awarded upon successful completion of your course.
A BA without Honours may be awarded if you have achieved 300 credits, at least 180 of which are at Level 5 or above, and at least 60 of which are at Level 6.
New Blades (2023)

Best in Show, Best Product Model, Best Finish, Best Use of 3D Printing – Maddie Fuggle
Runner-Up Best in Show, Best Use of Creative Materials – Jamie Lord
Model Maker Group Fine Scale Model Award, Asylum Best Modelmaking – Holly Bignell
Leviation Workshop Award – Christianna Altani
Sustainability Award – Anna Rumary
Howells Award – Sam Teanby
Outside the Box Award – Jack Wase
APMM Art Hedlund Student Model Making Competition (2020)
First place – Chris Bradbury
Third place – Yudit Lee
Honourable Mentions – Reba Bawden, Jonny Cavaciuti, James Picot, Shannon Sykes
New Blades (2019)
Best of Show, Best Finish – Ollie Smither
Leviathan Workshop Award, Most Ambitious Model – Nate Sanger-Davies
Best Architectural Model – Finlay Whitfield
Best Heritage – Jess Jordan
Best Use of Technology – Vanessa Pearson
Asylum Creative Prize – Jasper Cousins
Richard Gregory SFX Award – Vicki O'Connell
Course team
On the BA (Hons) Modelmaking course, you'll benefit from the expert guidance from our experienced teaching staff. You can read more about their specialisms by exploring their profiles below.
Modelmaking is a thriving, creative profession that works across the creative industries with unique and highly desirable skills. Join this world leading course to explore opportunities that enable you to turn your passion for making into an exciting and rewarding career.

Watch our videos
Course leader Paul Johnson talks more about what you can expect from studying BA (Hons) Modelmaking here at AUB. And find out more about the model tank students worked on for Bovington Tank Museum.
Application process
Once you've found the perfect Undergraduate course, you can apply to study via UCAS, including direct entry applications to second and third year.
When applying through UCAS, use the institution code A66 for courses taught at Arts University Bournemouth. For courses based at Bournemouth and Poole College, use code B49. We'll then use your completed UCAS form to make decisions about your application. You can find out more on entry requirements in our apply section.
When you apply to one of our courses, it's important that you help us get a good picture of both you and your work – so you'll need a great personal statement. We want to know more about why you're interested in the course, your key influences, and what you hope to do after your studies.

If you're invited for an interview, many of our courses will ask to see a portfolio of your work so we can get more insight into your ideas and abilities. To help you, we've created guidelines outlining what we expect from your portfolio for each course.
The fee that you pay the Arts University Bournemouth provides the necessary equipment and training for you to complete your course.
You may also choose to buy some items of personal equipment such as a laptop or tablet computer, but this is not required; desktop and laptop computers are available for you to use in common study areas, including a loan system in the Library.
For the majority of our courses, we'll ask you to digitally submit a portfolio as part of the application process.

Portfolios should show examples of your work – both finished and work in progress – that demonstrate your interests and skills. We expect to see around 20 slides/images in your portfolio that shows your identity as an artist
If we ask for a digital portfolio then we'll give you 30 days to submit it. Sometimes we'll need a portfolio submitted quickly if there's a UCAS set deadline approaching, but if you need more time, just let us know and we'll try to help.

We've created specific portfolio guidelines for each of our courses, you can take a look at these below.
If you've applied to study an online postgraduate (MA) degree, please refer to the AUB Online portfolio guidelines.
None of our courses currently require an interview.
The only course requiring an audition is BA (Hons) Acting and if you're invited to one you'll have at least 10 days notice.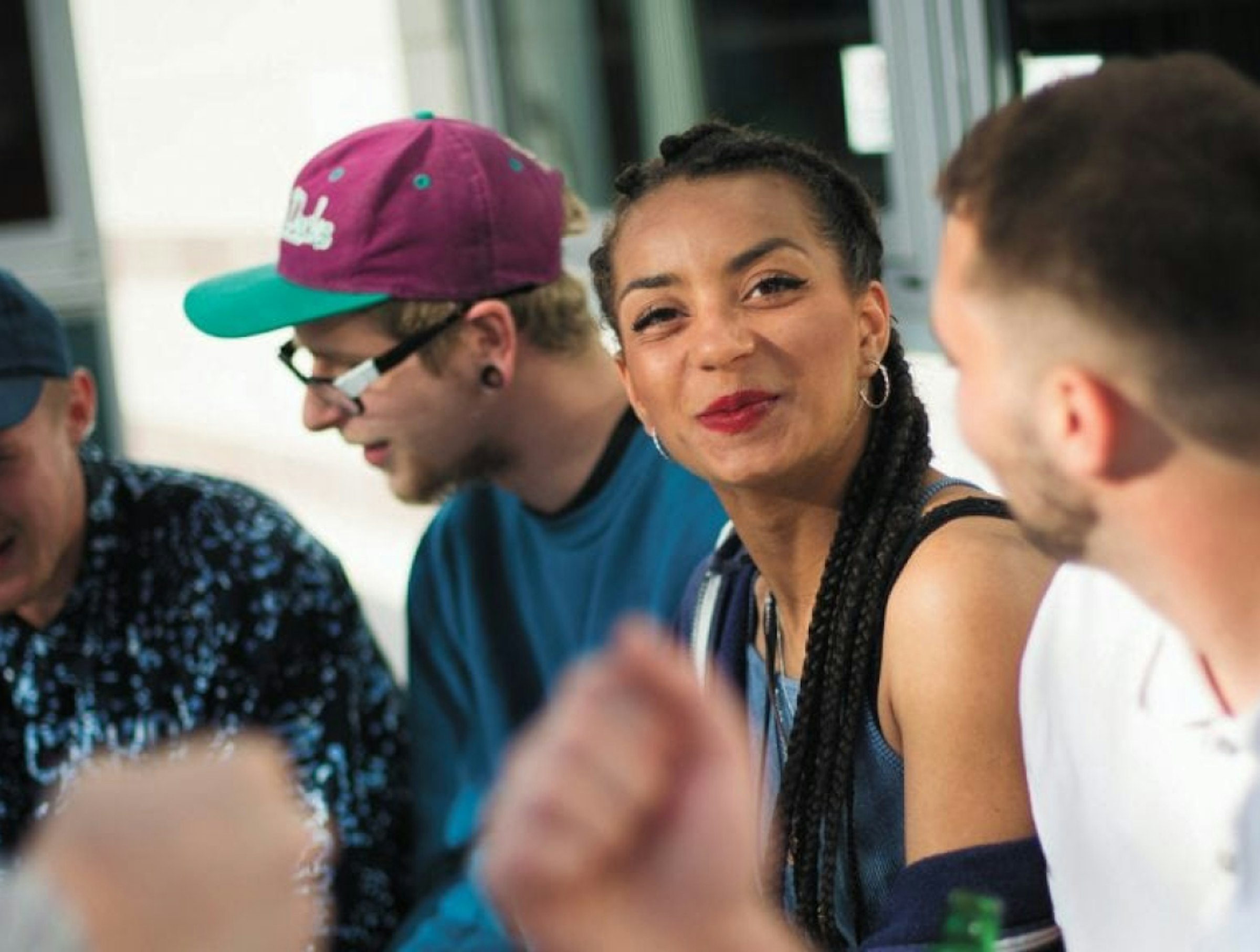 Chat to a student
Our student ambassadors are here to answer any questions you might have on university life, our courses and all things AUB.
Chat on Unibuddy
Teaching, learning and assessment
The course combines independent learning and structured taught sessions.
Each unit is assessed separately, and the assessment forms part of the unit. Assessment both provides a measure of your achievement, and also gives you regular feedback on how your learning is developing.
Teaching includes guided studio sessions, inductions, demonstrations, specialist workshops, individual and group tutorials, seminars, group critiques, lectures, and study visits. These are delivered by a course team of industry-experienced professionals. The teaching is further supplemented by the invaluable input of visiting professionals, supplying the course with a wide range of current skills and industry knowledge. Work experience and company visits also provide highly valuable learning opportunities.
Universities interviewing for creative courses will expect to be presented with a portfolio to help them understand your ability and range of work. Your portfolio could be your golden ticket into receiving an offer so making sure it's presentable, well-organised and accessible is essential.
Independent learning includes studio practice, research, analysis and critical reflection. Teaching by the course team is directed at supporting you in managing your learning. You are encouraged to develop strategies for independent learning and time management on each unit of study and this responsibility progresses as you move through the levels of the course where the use of a statement of intent becomes an integral part of the process.
Contact hours include all scheduled teaching sessions, but also supervised time in the workshop or studio. In line with national guidance, we include in our calculation of contact hours all the time which is scheduled in the studio for independent study which is also supported by staff (either academic staff, or technicians).
The information provided below gives the proportion of your study time which constitutes contact hours. Where there are optional routes through the course, we have used the figures for the most popular option.
For every unit of your course, we will inform you of what you are expected to learn; what you have to submit; how your work will be assessed; and the deadline for presenting your work for assessment. This is made available through Unit Information, which is on your course blog.
You will receive a final mark for each unit in the form of a percentage, which will be recorded on your formal record of achievement (transcript). Each component of assessment is graded using a notched marking scale, whereby only certain marks are used within each grade. The only marks available within any ten-point band are *2, *5 and *8 (e.g. 62, 65, 68). These marks correspond to a low, mid, and high level of achievement within each grade band.

All learning outcomes must be passed to successfully complete the unit.
On successful completion of your Honours degree course, you will be awarded a degree classification based on your unit marks. The final classification is determined using all unit marks at Levels 5 and 6 using two different algorithms, which are detailed in the HE Student Regulations. If the two algorithms produce different results, you will be awarded the higher class of degree.
If you have joined Level 6 through either the Recognition of Prior Learning (RPL) route or having completed a Foundation Degree (FdA), the final classification is determined using only your unit marks at Level 6.
For further information on assessment, progression, awards and classifications, please visit https://viewpoint.aub.ac.uk
What our graduates are doing
The skills that this course encourages are applicable to many other industries too. There are few courses that offer the range of experience that we can, and we have a very good reputation among those who are looking for reliable and well-prepared graduates to employ.
Our graduates have progressed in their careers to run departments at Pinewood Studios, Foster + Partners, Rogers Stirk Harbour, AHMM, Chalk Studios and Rusty Squid, among others. In addition, films such as Harry Potter, Thor, Captain America, Troy and Clash of the Titans feature the work of our graduates.
AUB's Careers and Enterprise team is dedicated to supporting you in turning your creativity into a great career.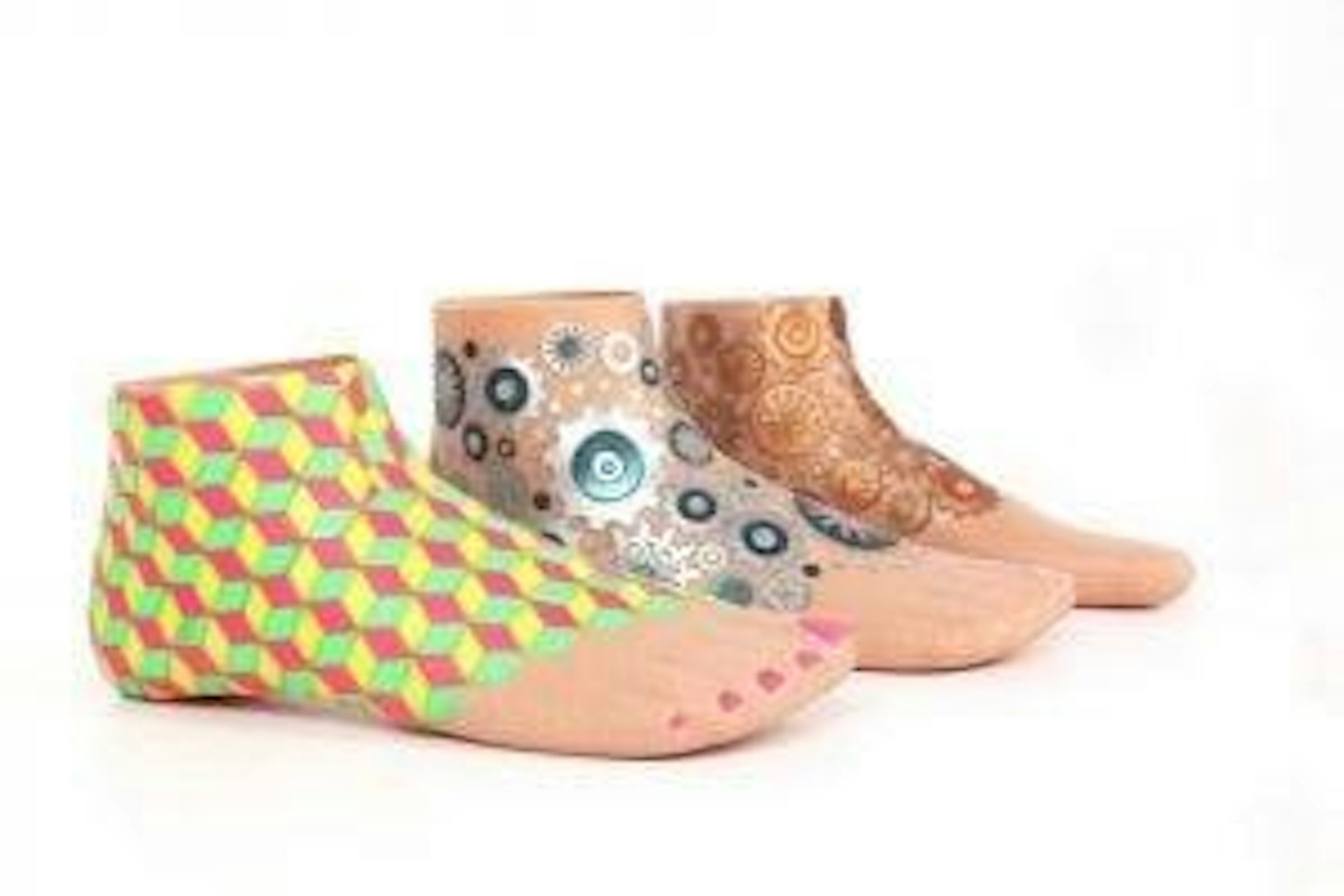 Bex Lowe – BA (Hons) Modelmaking
I'm a workshop and installation team leader at Merlin. I work with lots of theme parks, right now I'm working on scarcest for Alton Towers.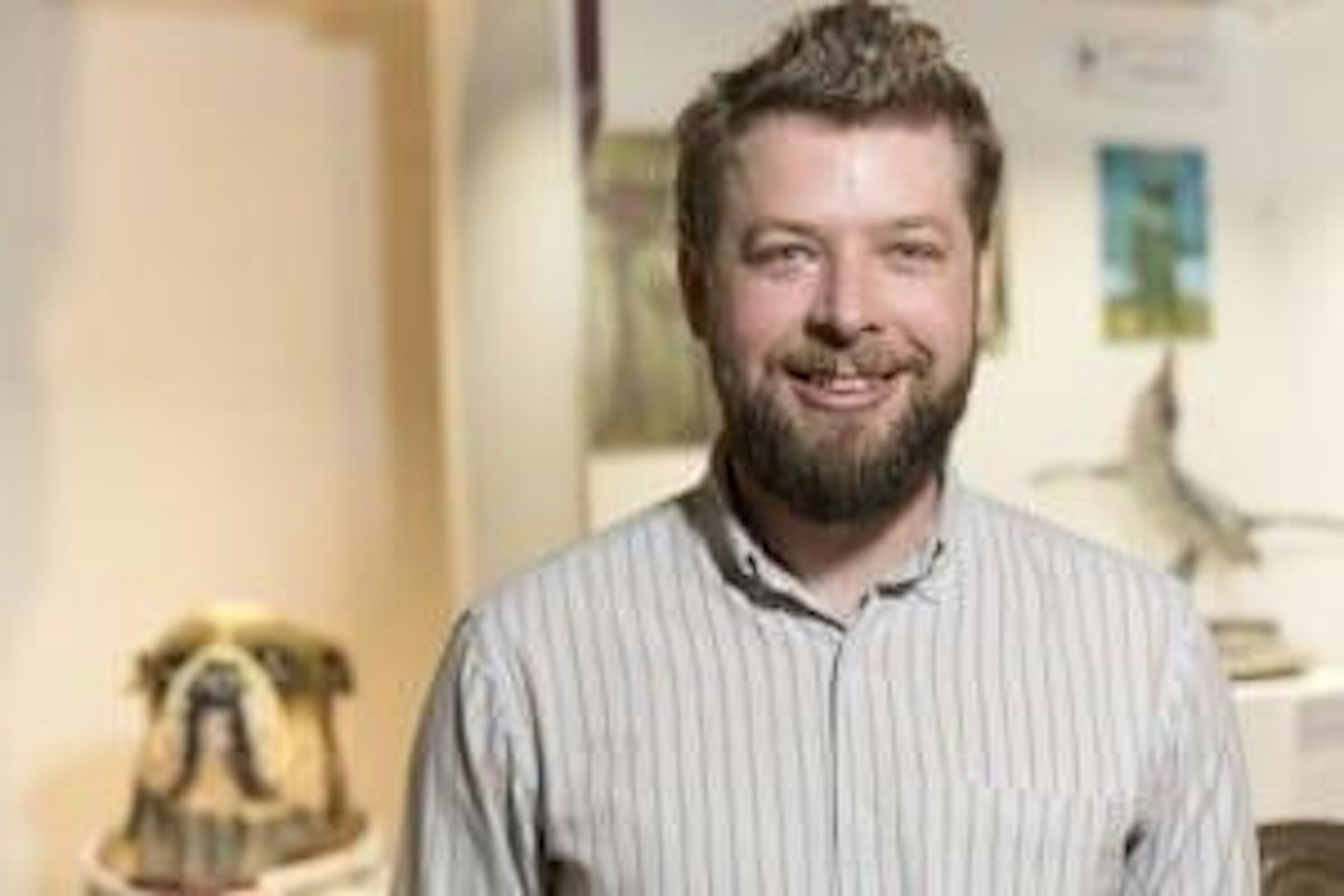 Thomas Hughes – BA (Hons) Modelmaking
My job is to turn concept art into real life props. It usually starts with a concept design for a weapon from the art department...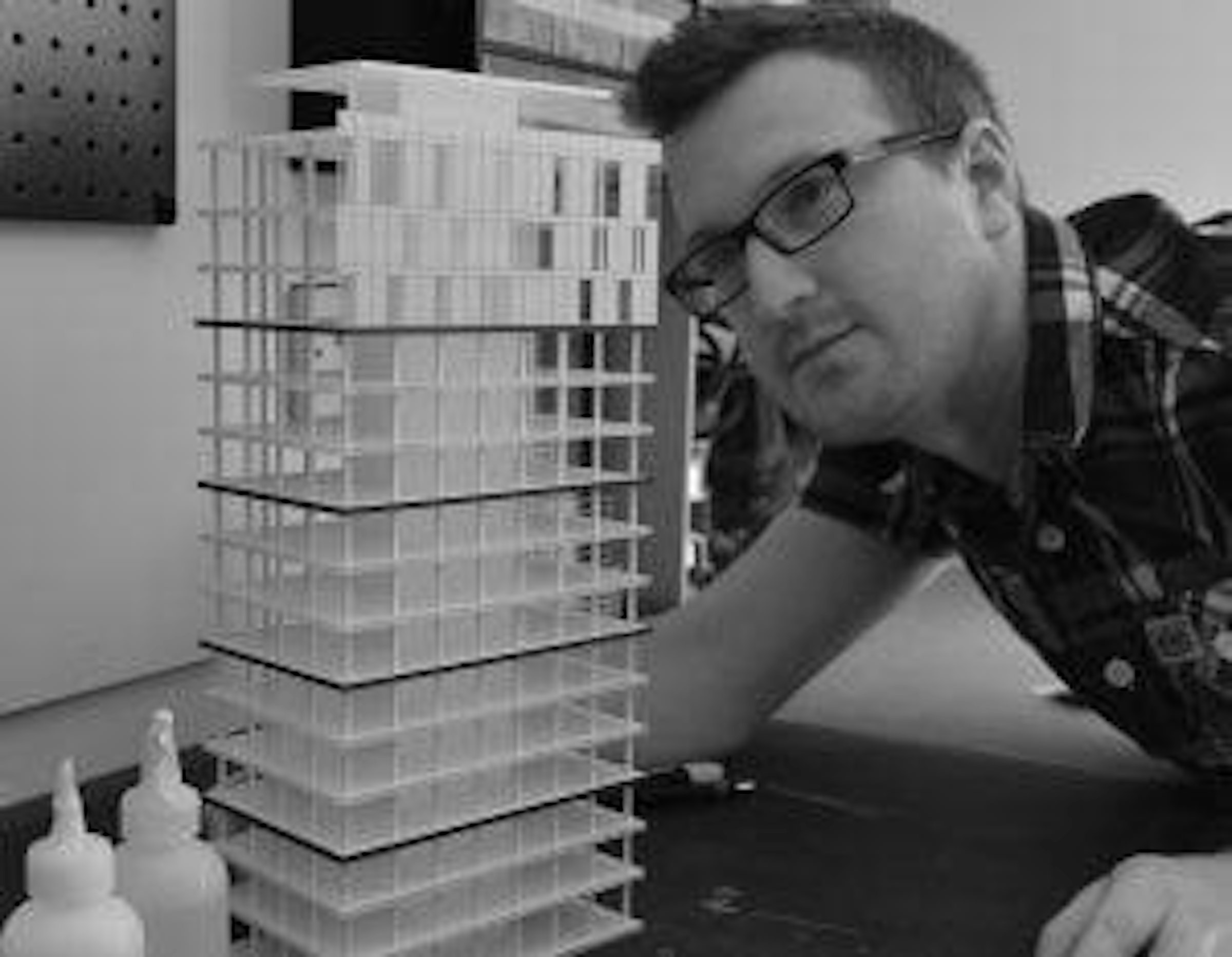 Tom Taylor – BA (Hons) Modelmaking
Here at Tailor-made Model Makers, we make high quality architectural models for architects, designers, property, developers and marketing...
Latest from BA (Hons) Modelmaking
---