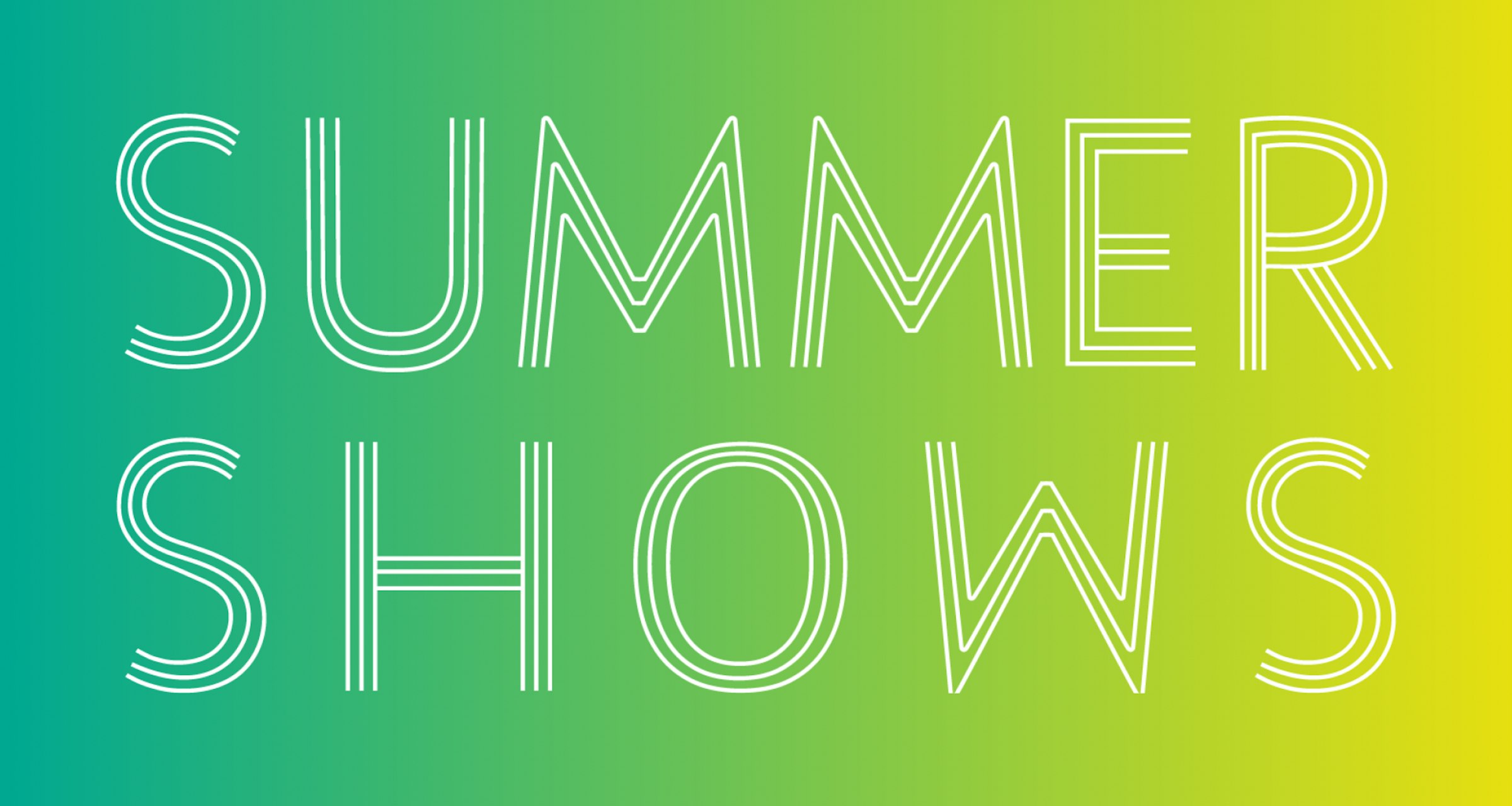 The Foundation at AUB allows students to specialise in different creative pathways to explore their skills further. The pathways include: Fine Art, Graphic Design, Illustration, Photography, 3D (Art, Craft and Design), Film and Animation and finally Fashion, Costume and Textiles.
At the Foundation summer show private view, on Wednesday 22 May, students from each pathway were awarded for excellence in their work. Below are just a few of the winning students with their work from each pathway.
Massive congratulations to all for producing such fantastic work!

Lilian Clarke - Fashion, Costume and Textiles Pathway
Tutor comments: "Lili is a true fashionista. She lives and breathes fashion, she's incredibly dedicated to her craft, she's passionate about everything she does. Within her work she's created her own world, Lili's world, which is a really outstanding project, which she's really enjoyed doing, she's been a fantastic student to teach. Well done Lili, you've done fantastically this year" – Claire Flexen.
Can you tell us a little about your work and the inspiration behind it?
I didn't really know what to and the theme of my work had always been things like religion and really personal, so I decided to combine everything and do 'the world according to Lili'.
I looked at different utopias, inter-religion, feminism, anarchism, I took different bits from things in society that we have a problem with, sexual freedom, religion, politics and so on.
In my prints, it's all collage and I also put my own twist and had a Dolly Parton theme as well.
In my eyes, Dolly Parton is the Virgin Mary in my utopia.
How have you enjoyed your time at AUB?
I loved it! I was going to go straight to a degree, but I didn't feel ready, so I did the foundation and I've grown so much.
If I didn't do the foundation, I wouldn't have been ready for the degree and I wouldn't have produced all these ideas.
I wouldn't have been interested in Fine Art, so when I did it I was able to combine Fine Art concepts with Fashion, which I am really interested in.
What are your plans for the future?
I'm going to Ravensbourne, which is where Stella McCartney went. I'm doing three years and then I plan to do a Masters at CSM or Royal College. Career wise I would love to start my own brand, or go and work for someone like Vivienne Westwood.

Eleanor Cundall - Fashion, Costume and Textiles Pathway
Former Vice-Chancellor comments: This next award goes to Eleanor Cundall, sadly for us, Eleanor will be moving on to Edinburgh College of art, but will go on to have a brilliant career in fashion – Stuart Bartholemew CBE
Could you tell us a bit about your work and the inspiration behind it?
The inspiration behind my work is body issues and the crazy things people do to get their desired body figure.
I was working on building things outside the body to make that figure, as opposed to changing it, so I was using
How have you enjoyed your time at AUB?
I came from doing physics and further maths at A-Level and I hated it, I got here and I've loved every minute of it.
I came here knowing I wanted to do fashion and left knowing I want to do fashion, but I've had a chance to do it every day.
What are your plans for the future?
I'm now going on to do a BA in Fashion Design at Edinburgh University, so there are three years of that and then winging it.
I would love to be a fashion designer with my own Fashion House.

Samual Gurden - Photography Pathway
Tutor Comments: "Sam encapsulates the essence of everything that we value and try to perpetrate on the course. To actively search to the edges of their learning and understanding, to push beyond and be bold and experimental, to play, whilst making useful errors. We are also very fortunate that he will progress to our excellent Bachelor's course at AUB. Congratulations Sam Gurden, you stand as a shining example of the energy and enthusiasm new students can bring to the genre of photography." – Matt Theodore
Can you tell me about your project?
It's a documentary project, documenting the River Itchen in Southampton, that runs from the Mouth in Southampton, which is very heavily industry-based, to its source in Cheriton.
I've got a map, so you can see the route it takes, from the industry at the mouth of the river, to the source and the change in British landscapes. I wanted to show the journey from the source to the Mouth, taking portraits, landscapes, in a photographic essay style.
I wanted to show the connection between leisure and activities, and the river.
While I was doing the project, I got to photograph and speak to so many amazing people and they all had a connection to the river in different ways.
I'm so happy with the way it's come out, and it was amazing to win the photography pathway award.
How have you found your time at AUB?
It's been so good; I've learnt so much. I'd never done analogue photography before this project, it was my first time using film, but it's been so interesting.
There are so many resources for the students to be able to use, there are so many cameras and lenses that you can borrow to use on your work, it's amazing.
What are your plans for the future?
I'm staying here and I'm going to study BA Photography, which I'm really excited about.

Grace Reeves - Graphic Design Pathway
Tutor comments: "This award is for a fantastic graphic designer who I had the pleasure of meeting at a school a few years ago. I have seen her amazing journey and watched how she's grown. Congratulations Grace Reeves." – Tim Edgar
Could you start by telling us a little about your work and the inspiration behind it?
I was scrolling down Instagram and saw adverts for charities and so I thought about advertising a charity aimed more at a younger generation. We target people with sadness and that doesn't really click, so I wanted to make it a bit more fun.
I wanted to talk about bees, there are a lot of animal charities, but not many are talking about bees and then I wanted to bring in things like Instagram Marketplace to be able to sell the products.
How have you enjoyed your time at AUB?
It's been great. I originally came in wanting to do film and I never thought I would want to change direction as much as I have, and I'm so glad I've done the foundation.
What are your plans for the future?
I'm actually going on to do BA (Hons) Graphic Design here at AUB. Before the foundation, I'd never used Photoshop or anything like that and now I'm going on to do Graphic Design!

Laurene Herodin - Illustration Pathway
Tutor Comments: "Laurene has been an absolute pleasure to have in the pathway, every discussion hand goes up, every deadline in ahead of time, every idea has been explored until it's been explored too much. Just an amazing illustrator to have on the pathway and a real inspiration to have for the staff and students. Lauren designed a book and a blue character that deals with childhood emotion and how children can better deal with their emotion." – Roland Dry
Can you tell us a bit about your work?
I wrote and illustrated a children's book. It's about a little boy who is full of anger, I invented this monster which is a mythical version of his anger. It came about because I was looking after a little boy who got really, really angry and I didn't know how to help him, so I thought if I wrote a book about him, I'd be able to understand his feelings better, I think I do now.
The story is all about how this monster sort of bullies the child and makes him feel like he's the worst person in the world, when really, he's trying his best. He finally finds a way to defeat him, which is to escape into a world where everything is calm and that if you're afraid of the monster he's just going to get bigger and bigger, but if you're not, he will get smaller. At the end the monster becomes a little plushie and is all sweet and lovely.
How have you found your time at AUB?
It's been brilliant, I'm so sad it's the end already. I have loved the illustration pathway because it's what I love to do and you get given the creative freedom to do anything you want.
What are your future plans?
I am going on to study at Newcastle University to do animation, I just love storytelling, it's what I really want to do,

Anne Binley - Illustration Pathway
Tutor Comments: Anna decided to take on a really ambitious project but didn't really have the tools. She didn't know much about animation, but set about learning several programmes and astounded us with how expansive her knowledge has become with these programmes, and how she weaved it all together. Anna has designed a wellbeing project and it's an astounding project, Anna congratulations. – Roland Dry
Could you start by telling us a little about your work and the inspiration behind it?
The work is about snowboarding and how it can improve wellbeing, it was quite a personal project that follows on from a snowboarding holiday and how great I felt after being able to escape, and I really wanted to capture that.
Along with a lot of help from the AUB staff, I learnt to use all the programmes from scratch.
How have you found your time at AUB?
Really, really good. I've loved it.
What are your plans for the future?
I'm looking into options for BA and possibly the MA, I really, really want to move forward with further education.
I would love a career working in a creative field, that would be amazing. I'm not too sure what field, there's so much that I love about different pathways and so much of it overlaps with different areas.

Emilie Taylor - Fine Art Pathway
Tutor Comments: "We are giving the award to a student who has shown great tenacity, worked incredibly hard, very conceptually aware, a fantastically engaging student, who has done a fantastic conceptual video. Congratulations Emilie Taylor." – Sam Jackson.
Can you tell us a bit about your work?
My work is based around social issues, this specific piece of work is about dementia and how memory is a big part of us, and how retaining those memories in order to keep our sense of self and our sense of person.
I work in a care home and I think that if you lose your memories, you lose a lot of your sense of self. Trying to maintain that is very important in my work.
How have you enjoyed your time at AUB?
I've really enjoyed, it's been a really good experience. Meeting people from different places and all the students and tutors around you, make it really well rounded. You get so much more inspiration being surrounded by different people, rather than a group of people that are all just studying the same thing.
What are your plans for the future?
I'm going on to do BA in Fine Art at The University of West England in Bristol.

Flynn Baynes - Graphic Design Pathway
Tutor Comments: "I have given the award to Flynn because he loves typography, and it's kind of a craft that has got a bit lost. He loved the history, the letter shapes and the craft he was producing, the printmaking, and he's really got lost in the project. He has produced an old-fashioned newspaper, but he has bought it to a new audience by very cleverly thinking up some digital parts that can be scanned, that go through to websites and it's amazing." – Steph Horan
Can you tell me a bit about your project?
It's a newspaper about graphic design. I was thinking that the printed side of news seems to be quite lost these days, so I really wanted to bring that back. With QR codes I have also managed to add in elements of digital, people can scan the QR codes and it will take you through to the artists Instagram, that the story in the paper is about.
It really keeps the beauty of the print.
How have you found AUB?
Loved it, loved it. It's such a nice environment, I came from Highcliffe and Highcliffe Sixth Form College, which is tiny, so it's amazing to be in such a great environment here.
I would recommend AUB highly.
What do you think the future holds for you?
Well, I'm off to Falmouth to study Graphic Design in September, where I have an unconditional offer. I love Bournemouth, but it's all about moving away from home for me now.
After Falmouth I would love to be a Graphic Designer, specifically in print, but who knows, anything is possible.

Emily Woodall - Graphic Design Pathway
Tutor Comments: "Emily is a student who is another brilliant graphic designer. She quietly gets on with it, she has amazing illustration as well as graphic design skills. Again, a really good awareness of composition and what works, and that lovely feeling with graphics when you stand back from it and you appreciate the attention to detail and precision. I would say graphic designers never do anything by chance, but we made a lot of mistakes along the way and still produced amazing work. This project is about children getting outdoors more, it comes with an absolutely beautiful map" – Steph Horan
Can you tell me about your work?
I have designed a map, that runs alongside my campaign. It's designed to encourage children to get outside more, it shows all the parks and outdoor spaces in the local area.
I'm quite an outdoorsy person and I wanted to encourage other people to do things that I like doing.
The idea started off as a set of billboards and I decided to do the map as well, I've also done a mock-up of a website as well. The website has more information, and how to get the map, you'd pick it up in a tourist information centre, or you could download it, depending on which one you wanted.
Can you tell us a bit about your time at AUB?
I've really loved it here; I couldn't have picked a better place to do a foundation degree. It's been such a great step between college and starting an undergraduate degree, it's been really important in me working out what I wanted to do, so it's another year to work out what I enjoy and what I'm good at.
What are your plans for the future?
I've applied to go to Falmouth and do Graphic Design, but not until 2020. I'm going to have a gap year to go travelling, I just want to go everywhere, somewhere hot, with a beach.
After university I don't know what I want to do, I'm quite spontaneous, so it could take me anywhere.