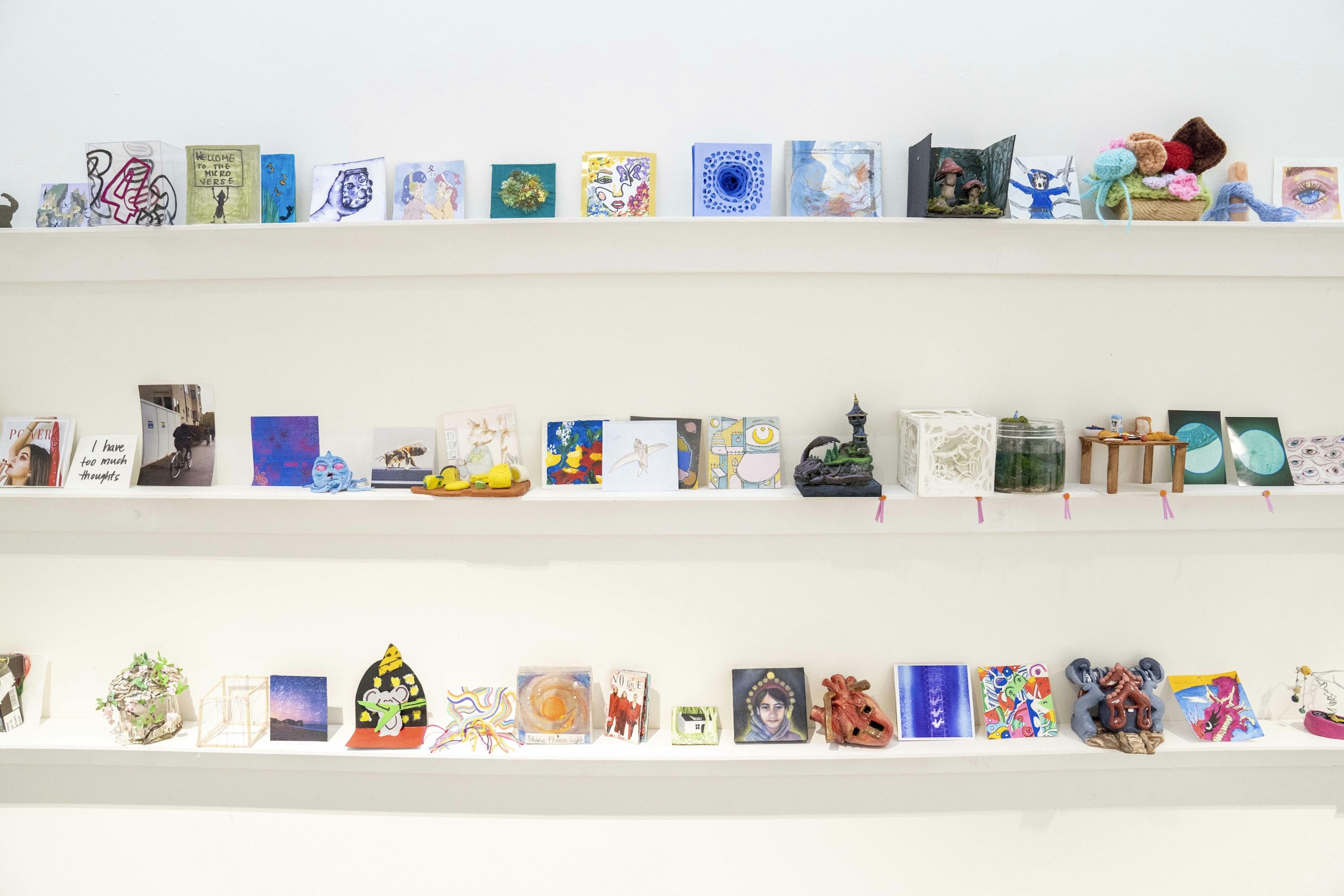 AUB Foundation students have been tasked with creating a series of tiny art works as part of their Microverse Exhibition.
The intricate miniatures, which had to be smaller than 7 cm in height, width and length, were recently displayed in the Foundation Building on AUB campus. Designs included an Octopus engulfing a Castle, a fully-laid breakfast table, a miniature art easel and accompanying canvas, and a knitted basket of knitting materials.
Roland Dry, Progression Leader in Art and Design for AUB's Foundation Diploma in Art, Design and Media, commented: "The foundation students responded extremely well to this small creative challenge and although the works were made separately; they were shown en-masse to provide a shared experience of exhibiting. The outcomes for the exhibition, showed very high levels of playfulness, skill, consideration, and care."
The Judges for the competition were particularly impressed with Linus Revtorp's skilled use of materials in his micro work. Linus' work sees a large octopus engulfing a castle. Five winners were singled out for praise by the panel judges, in areas including craft, narrative and clarity of communication.
Roland added: "The five winners were awarded prizes to celebrate their works. Additionally, these works were highlighted as prize winners using very small rosettes. Thank you to all of the students for making this exhibition its own little reality".
Winner
Linus Revtorp  – The octopus / kraken and castle – winner in Use of Materials category – chosen by 3D lecturer
Isabella Jones – White cube with cut-outs – winner in Crafting category – chosen by Fashion Costume and Textiles technician
Emily Sobell – Water rising with a person stood on high ground – winner in Best Narrative category – chosen by Film and Animation Lecturer
Iz Ison – Photographs – winner in Concept and Clarity of Communication categories – chosen by Fine Art Lecturer
Sophia Jones – Breakfast table – General Winner – chosen by the two Progression Leaders and the Executive Officer.