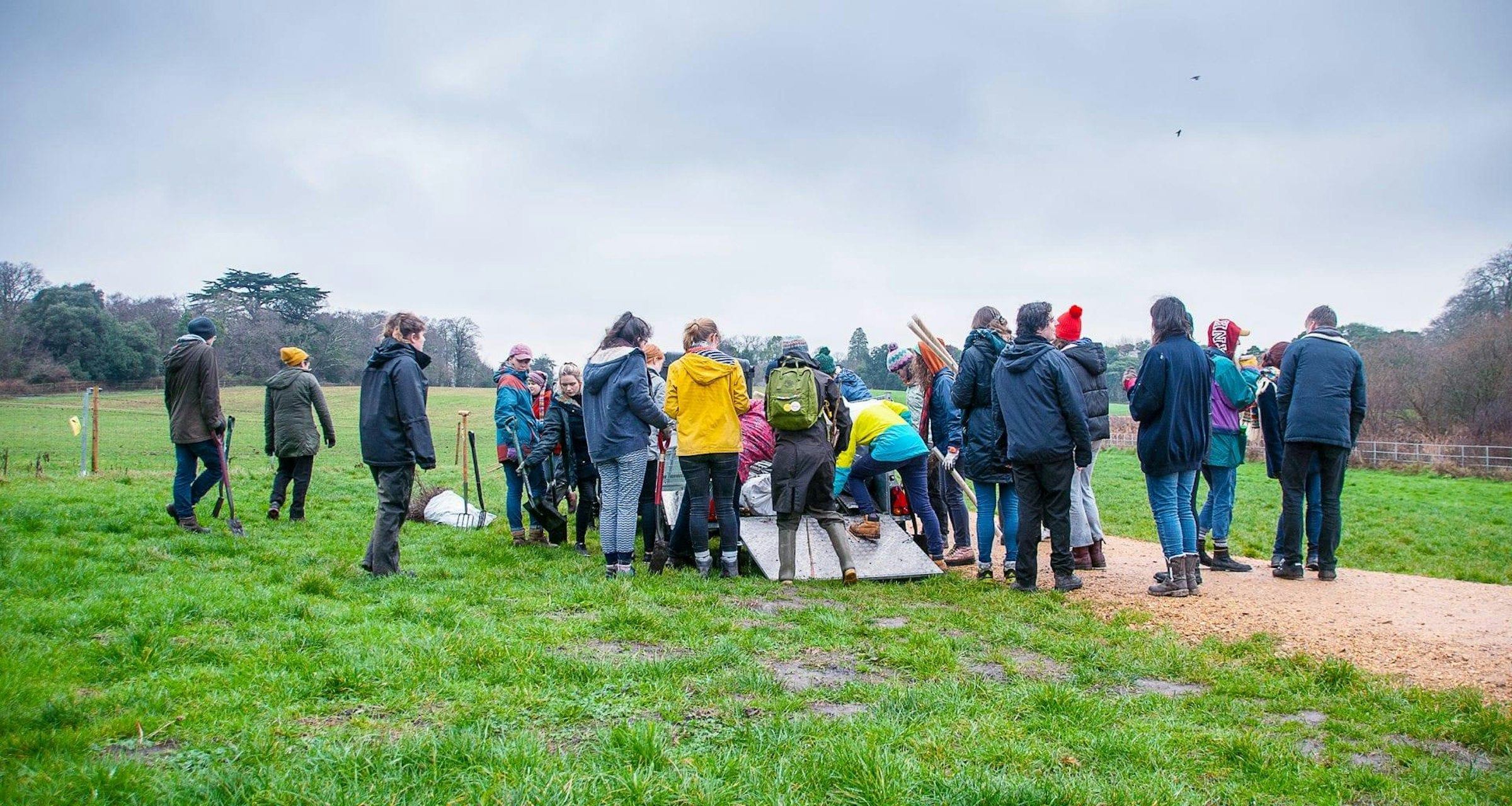 Students and staff from Arts University Bournemouth recently visited Upton Country Park to plant trees, as part of an initiative organised by the AUB Student Union with the Woodland Trust, to reinstate hedge rows at the award-winning country park, just outside Poole.
50 students and staff braved the cold and rain to help plant 1,000 trees, which will not only benefit the country park, but also have a host of benefits for local wildlife and the environment.
"The initiative aim is to try and off-set the carbon footprint of the new cohort of first years that we receive every year – we aspire to plant around 1,000 trees each time, for it corresponds with the new student intake" – Students' Union President, Gio Garancini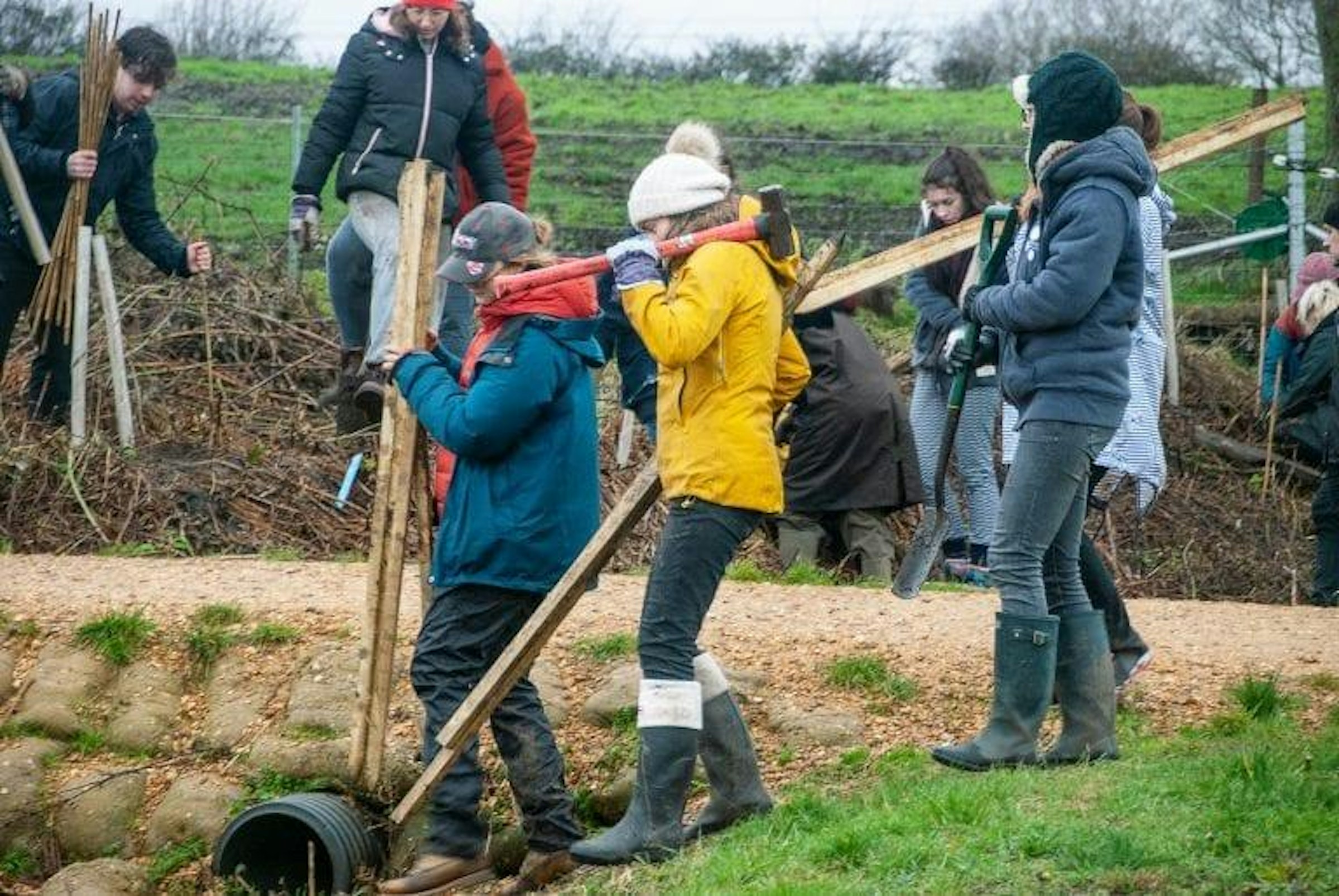 AUB Student Union President, Gio Garancini praised everyone involved and highlighted the importance of events like this, saying:
"On such a rainy day it was amazing to see so many dedicated and enthusiastic students come along to a community project like this.
This kind of project is really important to us here at the SU not only because it is part of our green initiatives, but also because it involves students in the community beyond AUB. Bringing them into contact with local organisations such as the Upton Country Park and the Woodland Trust.
It's also a really fun day out for everyone, doing something a bit different."