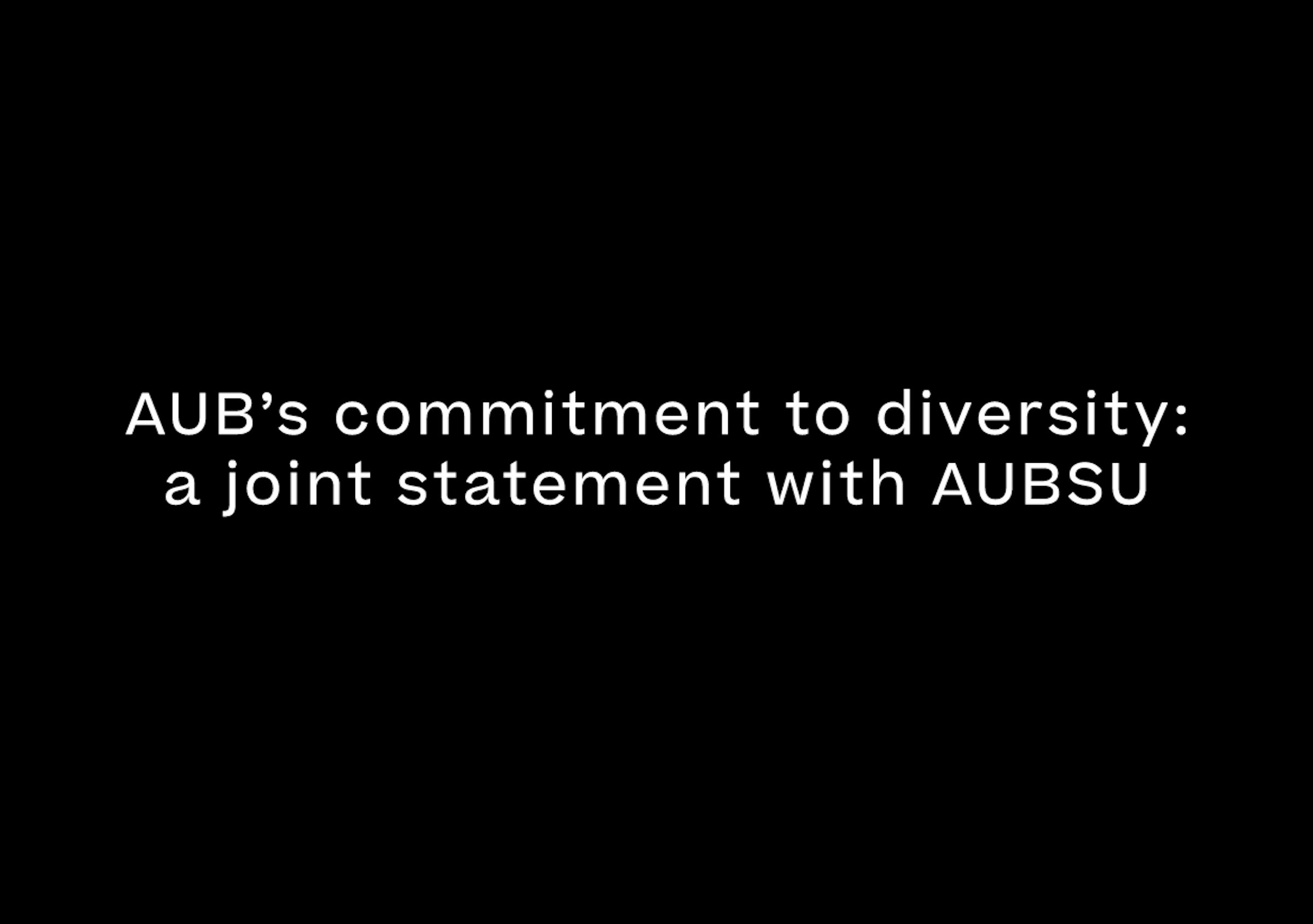 We acknowledge the injustices that continue to affect Black communities today, worldwide and in the UK, and condemn racism and inequality of any form.
As a university we actively promote equality and celebrate diversity, and we're proud to have a campus that doesn't tolerate any form of discrimination to any group of staff or students. AUB is fully committed to combating racism or any racial inequalities and will continue to do so through supporting the Black Lives Matter Campaign.
Our Student's Union (AUBSU) carries out many initiatives and projects to this end, and together we will continue to do so in the future.
AUB's commitments
1) AUB will continue to work towards an equal and diverse campus and curriculum that is fair and that is conscious about the Black experience through further supporting initiatives such as the Annual AUB Creative Learning Conference; particularly looking at Inclusive learning and broadening the curriculum and its content.
2) AUB will continue to support our staff and students' wellbeing and mental health. We will continue to make available resources such as the Headspace wellbeing app to all staff and students. Student Services will continue to provide counselling and wellbeing support and staff can seek counselling and wellbeing support through AUB's Employee Assistance Programme; we understand that this is a difficult time, particularly for our Black students and staff.
3) AUB will increase funding towards widening participation and towards financially supporting BAME students through our Access and Participation Plan. We will do this by committing ourselves to working towards tacking the BAME attainment gap; finding ways to keep students informed about current issues affecting Black communities, both academically via their courses and our main channels; look into funding projects, residencies, or for key BAME speakers and artists to come on campus.
4) AUB will use our social media platforms to raise awareness, to educate and make students aware that the university is supporting them: for example, AUB Library has been sharing books that may help students educate themselves about Black experience throughout history. AUB library is currently auditing course reading lists to establish a benchmark to ensure that the library collection increasingly reflects diverse voices and takes steps towards a truly global curriculum.
5) We will strive to influence our external partners and industry contacts to develop inclusive and diverse practices within the creative and cultural industries.
6) AUB will actively develop all our staff: unconscious bias training will be mandatory for all staff members; we will also explore and invest in online staff development units.
Equality and Diversity
AUB takes its legal and moral obligations in respect of equality and diversity extremely seriously, and we have published our Equality Commitment on our website.
We are similarly explicit in our Student Code of Conduct. In this year's Student Perception Survey, minority groups from all backgrounds (race, gender, disability, age, sexual orientation and religious belief) reported high levels of satisfaction, with over 85% in each category agreeing that they were satisfied with the quality of their course, and that if they had their choice again they would still come to AUB. In most cases, this was above 90%.
The University expresses its commitment to equality and diversity in the workplace within its Equality at Work Policy. The University supports the rights of all people to seek, obtain and hold employment without discrimination and with the equality of opportunity regardless of the protected characteristic(s) that defines them.
As such, we aim to continue to provide a safe working and learning environment founded on dignity and respect. However, we recognise that we are not perfect: we can and will continue to do more, particularly in those courses where our students and alumni have identified the need to accelerate our inclusive practices and course content.
Paul Gough, Vice-Chancellor AUB
Stella Kajombo, Vice-President AUBSU
Jordan Verdes, President AUBSU